home / Tips & Tricks /
Simple Ways to Look After Your Mental Health - Free Printables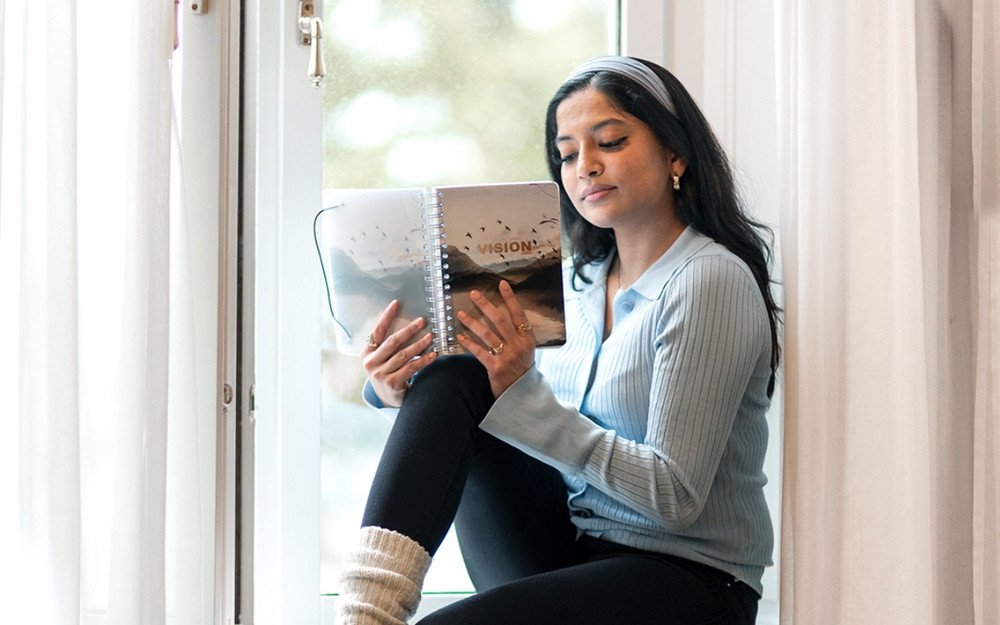 Simple Ways to Look After Your Mental Health - Free Printables
Learn how you can boost your wellbeing through simple practices like journaling, mindfulness, gratitude & more. Fun freebies & practical printables inside!
#Mindfulness #Freebies #Inspiration
---
In our fast-paced world, where pressure and stress is ever present in our everyday lives, talking openly about mental health is more important than ever. Our brains are constantly bombarded with information and impressions, and making conscious choices to tune out the noise to be able to rest and recover is crucial for our mental wellbeing.

We all have different ways to relax and recharge, but what's important is that we actually create space in our everyday lives to rest. But how exactly is mental health defined? The World Health Organization, WHO, defines mental health as "a state of wellbeing in which an individual realizes his or her own abilities, can cope with the normal stresses of life, can work productively and is able to make a contribution to his or her community."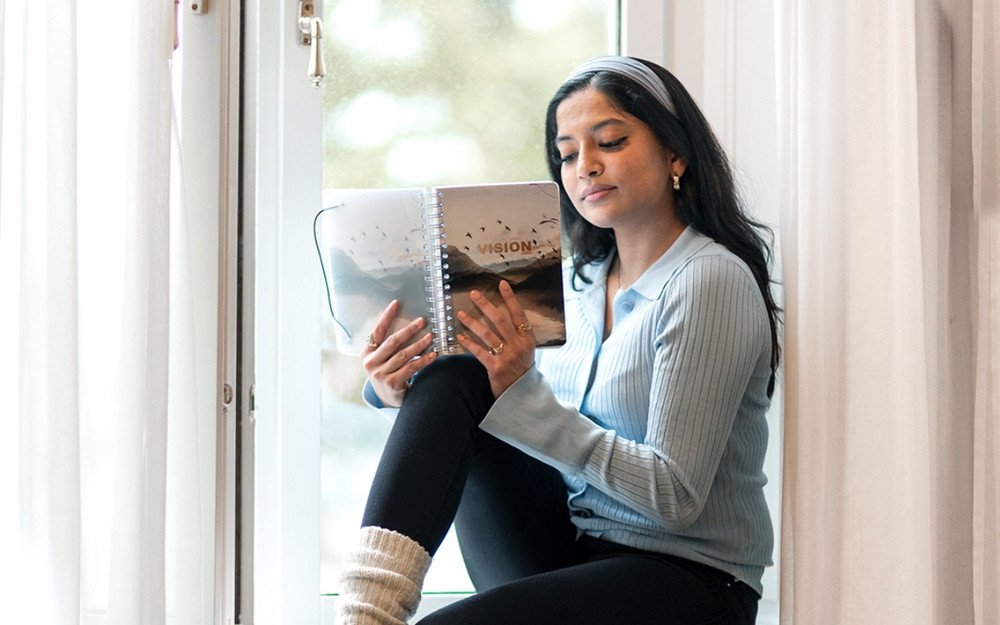 In this article, we've listed and linked all our articles and resources that touch on the subject, and that can contribute to boosting your mental health and wellbeing. Feel free to try any of these practices and strategies to see what resonates with you. Hopefully, you'll be able to find something that can serve you as a creative outlet or as a tool for reflection and relaxation. Don't forget to keep an eye out for our freebies and printable in the articles, too!

Before we dive into it, we want to emphasize the importance of contacting your healthcare provider if you or someone close to you has symptoms of anxiety and depression, or has sleeping problems. Coloring a mandala can help you boost your mental wellbeing by offering a mindful, meditative practice, but it can obviously never replace the professional help you need if you suffer from depression or a mental health condition.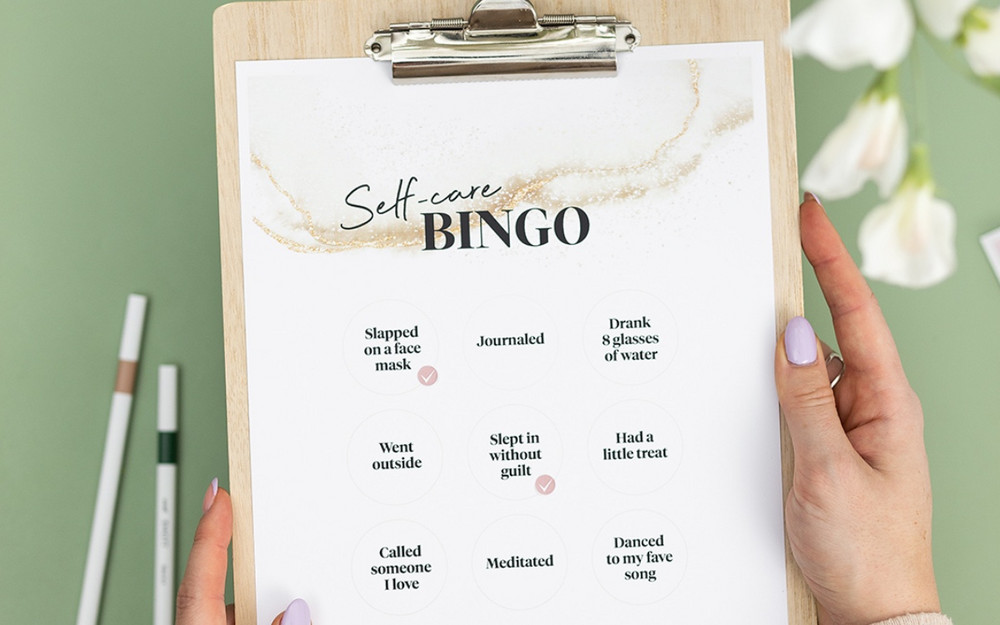 SELF-CARE BINGO
Prioritize yourself and your needs this week with the help of a fun self-care bingo game! Download your bingo printable here.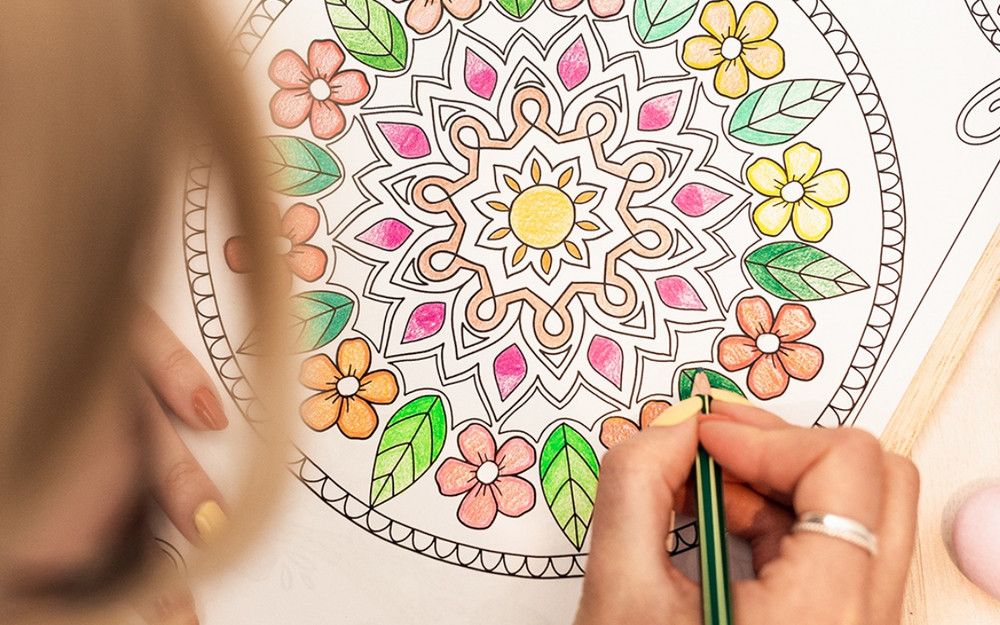 A SIMPLE EXERCISE THAT BOOSTS YOUR MENTAL HEALTH
Did you know that a simple exercise like coloring can alleviate some symptoms of mental illness? This is called mindful coloring, and it's simply the practice of focusing on what's at hand, bringing our full awareness to the present moment. Mindfulness trains our minds to let go of distractions and engage fully in the unfolding now. Read more about mindful coloring here and download a selection of our popular coloring pages.


CREATE A PLANNER WITH COLORING PAGES AT THE BACK!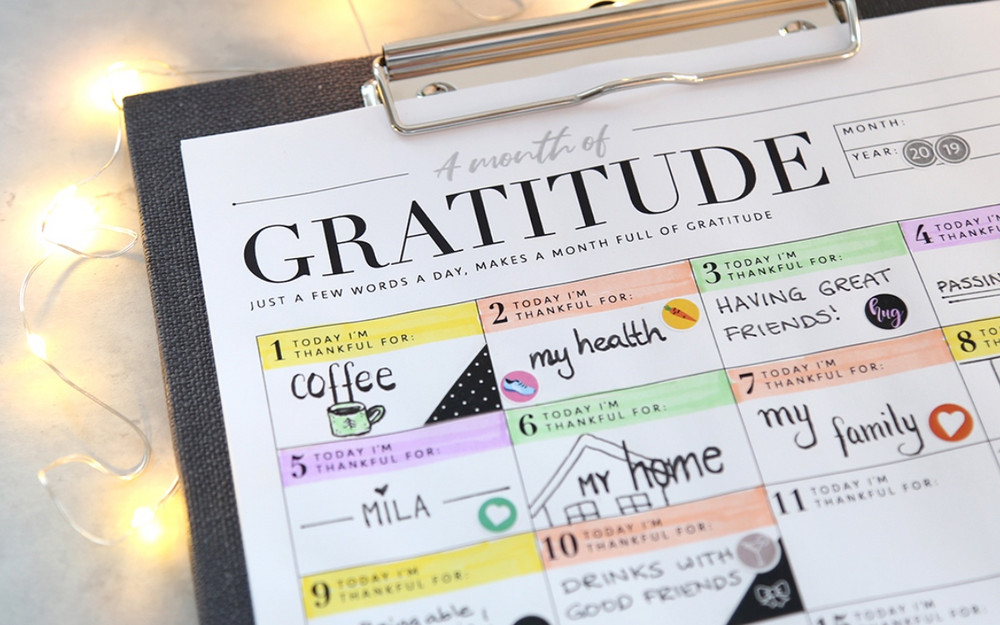 A MONTH OF GRATITUDE - FREEBIE
Looking back at our day and finding one good thing we feel grateful for helps us to value the past and appreciate the present more. Gratitude has been proven to improve our mental health and overall wellbeing. It can help us experience increased levels of happiness and life satisfaction, as well as lessening the blow of depression.
Download our gratitude log and start your new habit today!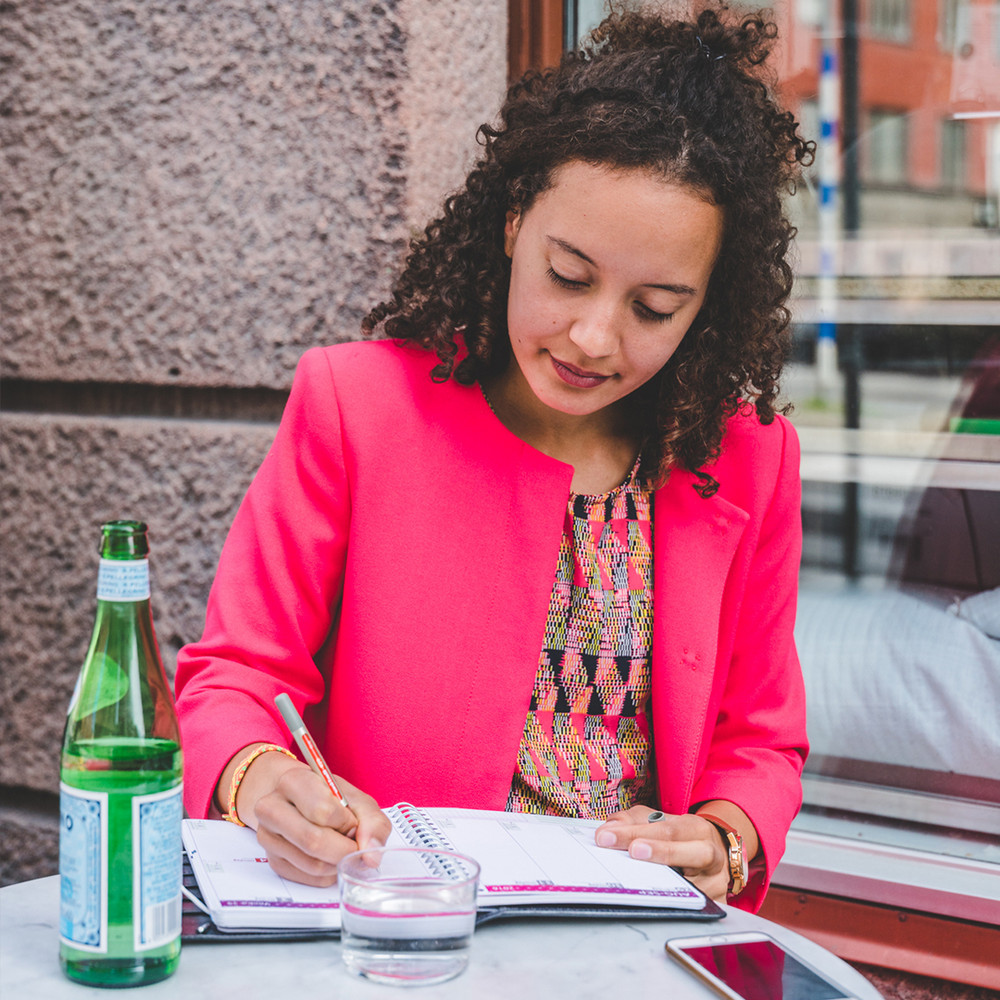 5 TIPS FOR A HEALTHIER WORK PACE
Do you struggle to find balance in your work day, or do you feel a need to establish healthy new habits in your life?
Have a look at these 5 tips
for a sustainable work life from time-efficiency expert, author and speaker, Petra Brask.
I WANT TO CREATE A PERSONAL PLANNER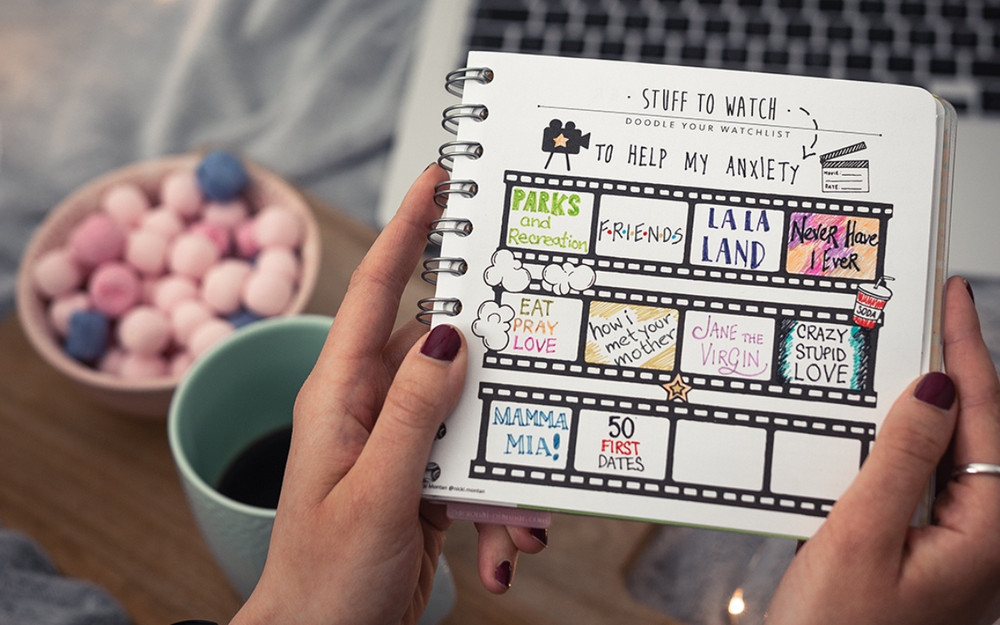 STUCK INSIDE SURVIVAL KIT - FREEBIES
Staying indoors? We've put together a kit with 5 fun and varied activities for big and little ones, perfect for those moments when you just need a bit of help to pass the time indoors.
Have a look and get your free printables here!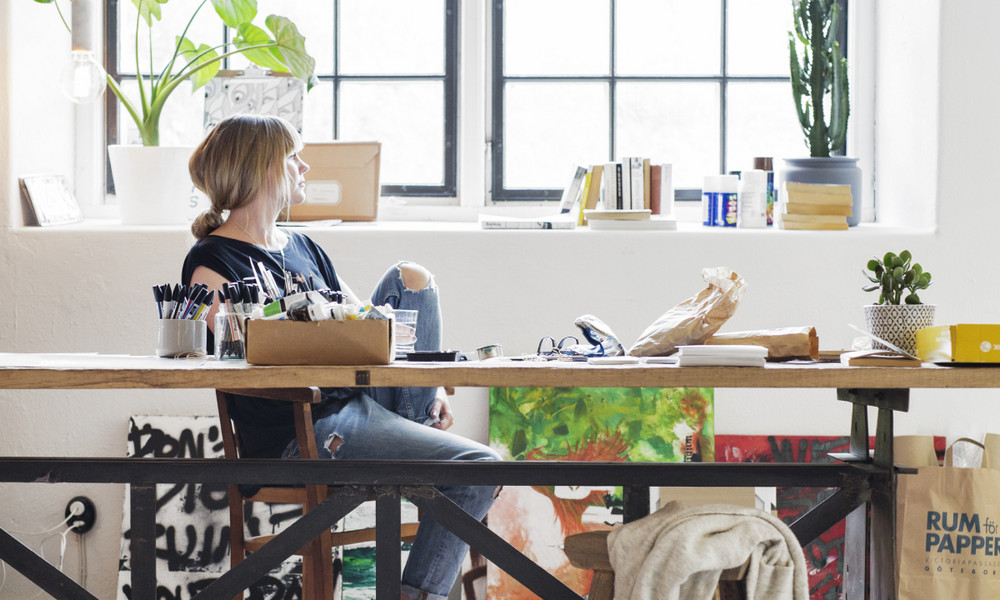 ILLUSTRATOR ANGELICA LUCACI: CREATIVITY & MENTAL HEALTH
Is there a link between creativity and mental health?
Find out in our interview with illustrator Angelica Lucaci
(@hejnum), where she talks about her personal experiences of self-criticism, mental health, and our new themed pages - Fill with Patterns - developed in collaboration with her.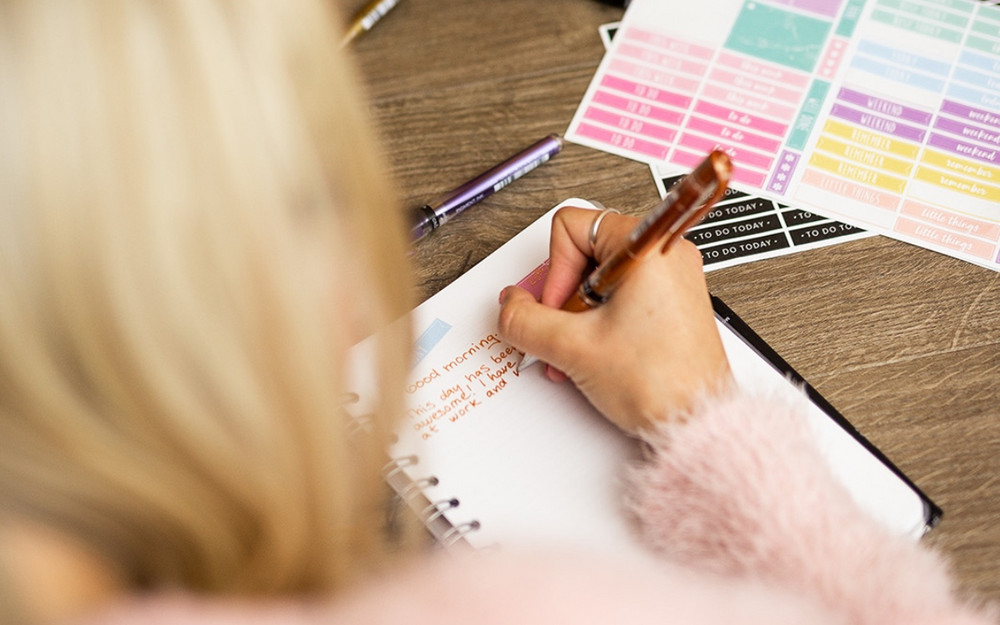 RECONNECT WITH YOURSELF THROUGH JOURNALING - 3 SIMPLE WAYS
Writing about your feelings and recording your thoughts is an important tool that can help you explore your inner landscape and gain perspective on life's problems. Moreover, as proven in a number of studies, journaling can bring many benefits to our mental wellbeing.
Get inspired to try 3 new journaling methods here!
Did you know that we have predesigned pages that go perfectly with journaling? We call them "Every Day Gratitude" & "One-Line-a-Day Journal." You find them in step 6 when creating your planner, or in step 2 when creating your Mixbook™.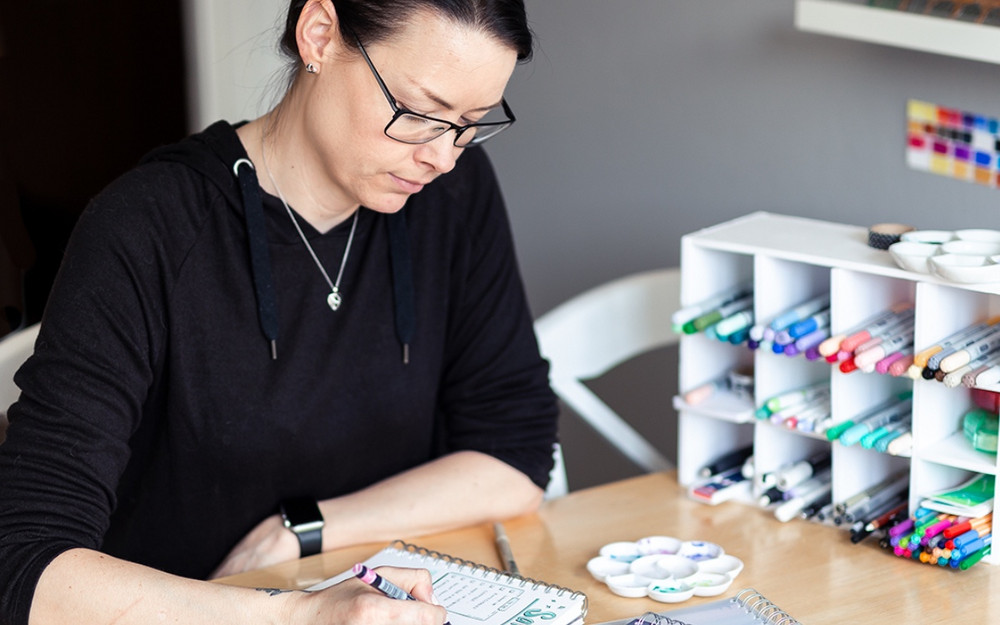 BOOST YOUR MENTAL HEALTH THROUGH CREATIVITY - ANNA SOHLBERG'S STORY
After losing her dad to cancer, Anna Sohlberg went through a tough period of depression. For Anna, sharing the dark times with a supportive community, as well as channeling her energy into something creative, have been two strategies that have helped her get back on her feet.
Read Anna's story and download her daily templates here!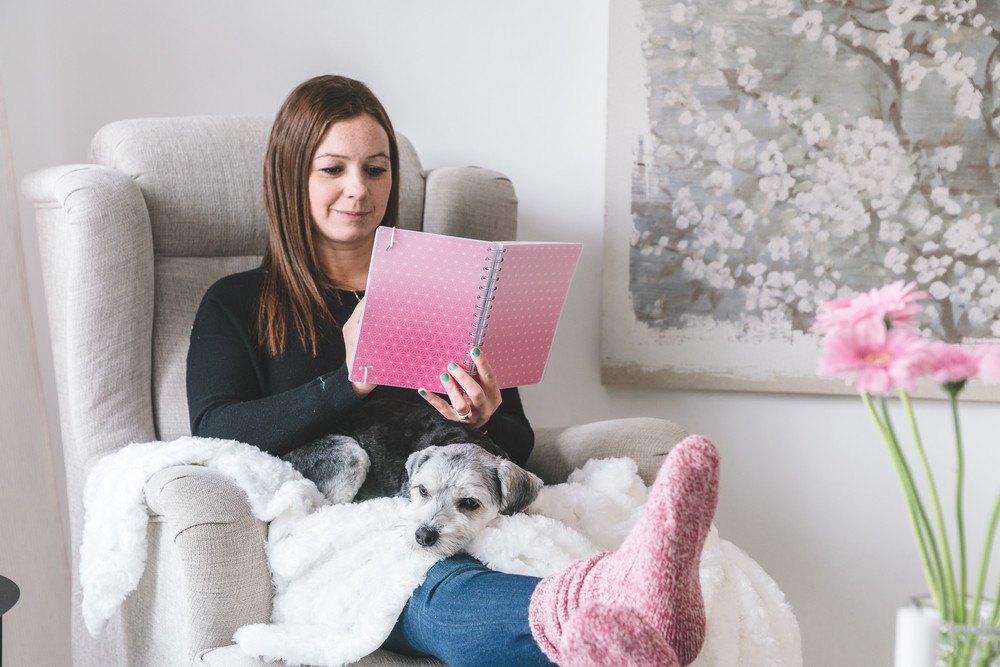 5 PRACTICAL WAYS TO BRING MINDFULNESS INTO YOUR EVERYDAY
We work, we play, we sleep, and try to be healthy in between. But we often get so caught up on the little things that we forget to look at the bigger picture. Consciously carving out some time every day to be present and check in with yourself could be the way to a more productive and meaningful existence.
In this article we explore 5 practical ways to weave in more mindfulness in your everyday life.
Have a go at creating a custom Mixbook™ and fill it to the brim with your favorite fun and functional pages!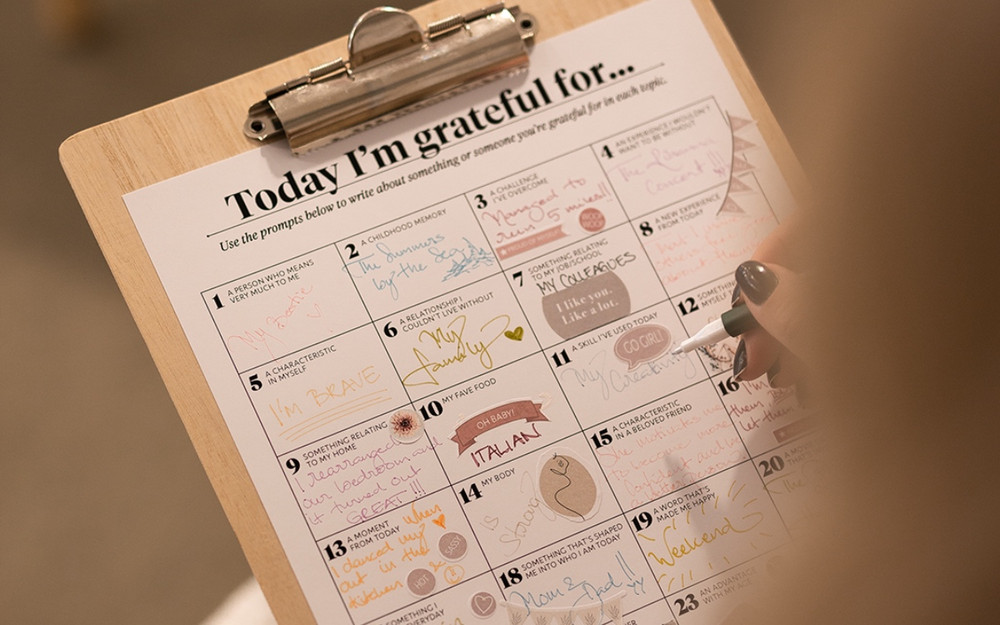 SIMPLE BUT POWERFUL WAYS TO PRACTICE GRATITUDE
It's easy to lose sight of all the small and wonderful things around us when we're in the middle of a stressful day. Setting aside a few moments for reflection every day can be all you need to change focus and reap all the benefits to your mental wellbeing that a gratitude practice can grant. Here's a little nudge in the right direction that will help you become more conscious of life's treasures and precious moments.
Download and print out our month-long list of gratitude prompts and start your new habit today!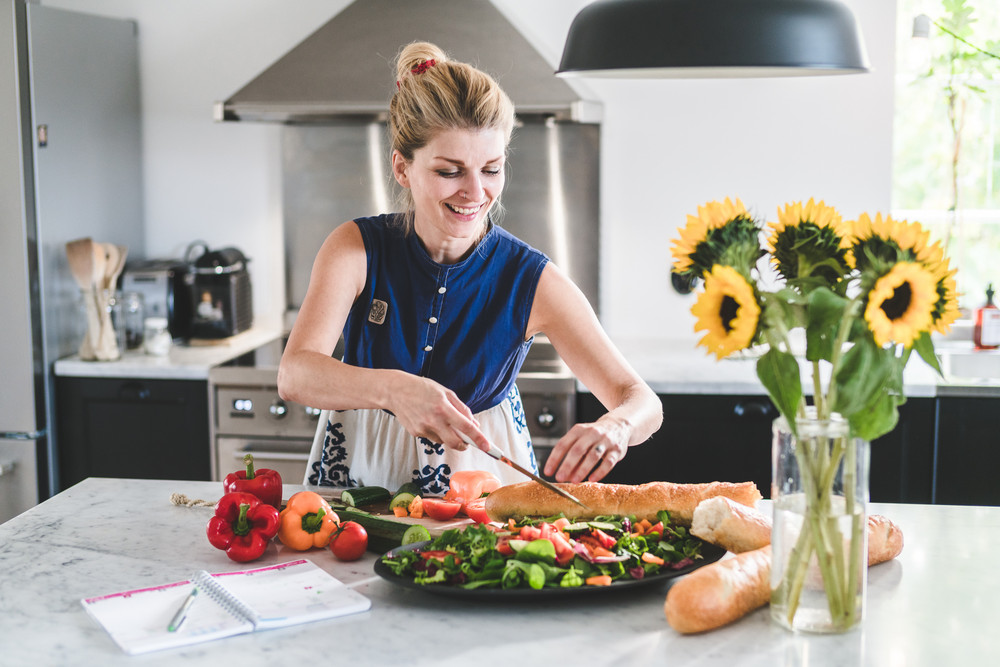 HOW TO CREATE GOOD HABITS AND STICK TO THEM - 3 TIPS
Did you know that healthy habits can increase our quality of life and help us find joy in your day-to-day? The most important when establishing a new routine is that you find something that works for you and your lifestyle. That way, you'll be more likely to stick to it. In this article, we share our
3 best tips for creating new, sustainable habits.
Get our free printable Workout Log here, as well!
CREATE A CUSTOM PLANNER AND START A NEW HABIT TODAY!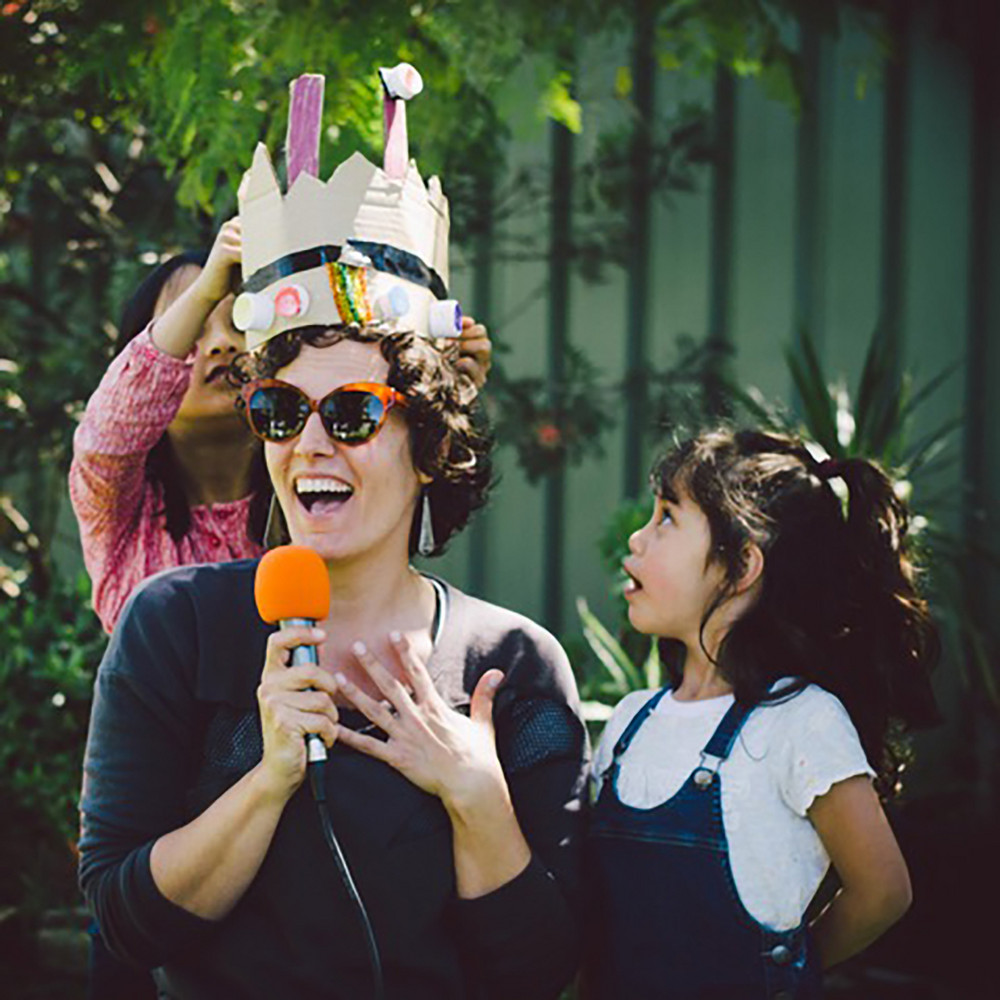 THE ART OF SLOWING DOWN - KAT SKOUMBAS' STORY
A tiny mosquito bite while on a family holiday ground everything to a screeching halt for Katerina. Infected with dengue fever, the 16 months that followed were to require some tough lifestyle changes for the high-achieving, Australian radio producer.
Read about the valuable life-lessons the illness has taught her, and about discovering the art of rest.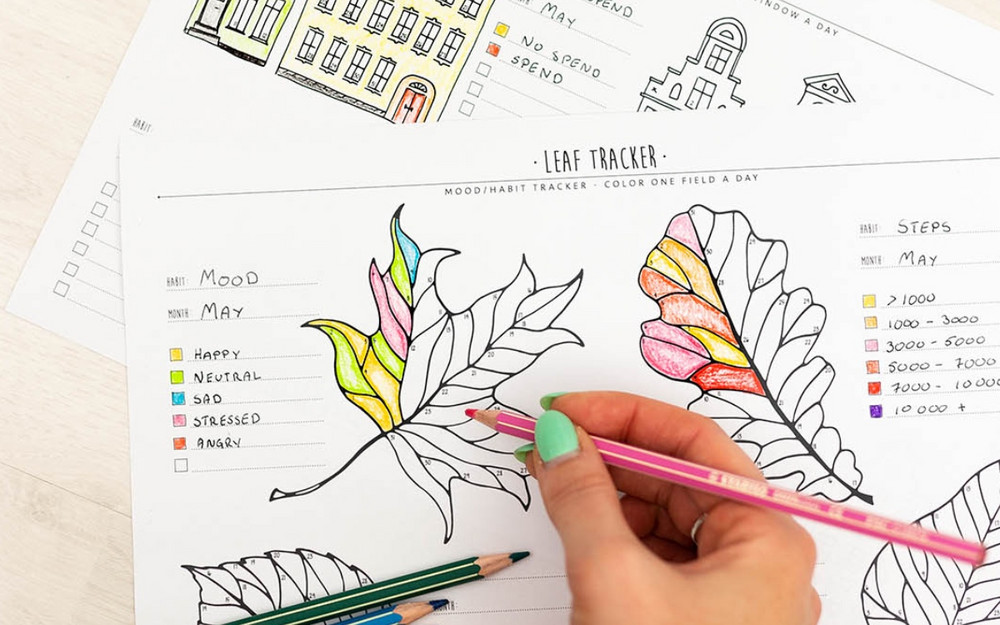 12 MOOD TRACKER AND HABIT TRACKER IDEAS - FREE PRINTABLES!
What if you could track your habits and see how they impact your moods? Using a habit tracker in combination with a mood tracker can help you see patterns in your behaviour and help you change things if needed!
Here's 12 tracker ideas to get you started
- oh, and a few free mood tracker and habit tracker printables too!
CREATE A CUSTOM MIXBOOK TODAY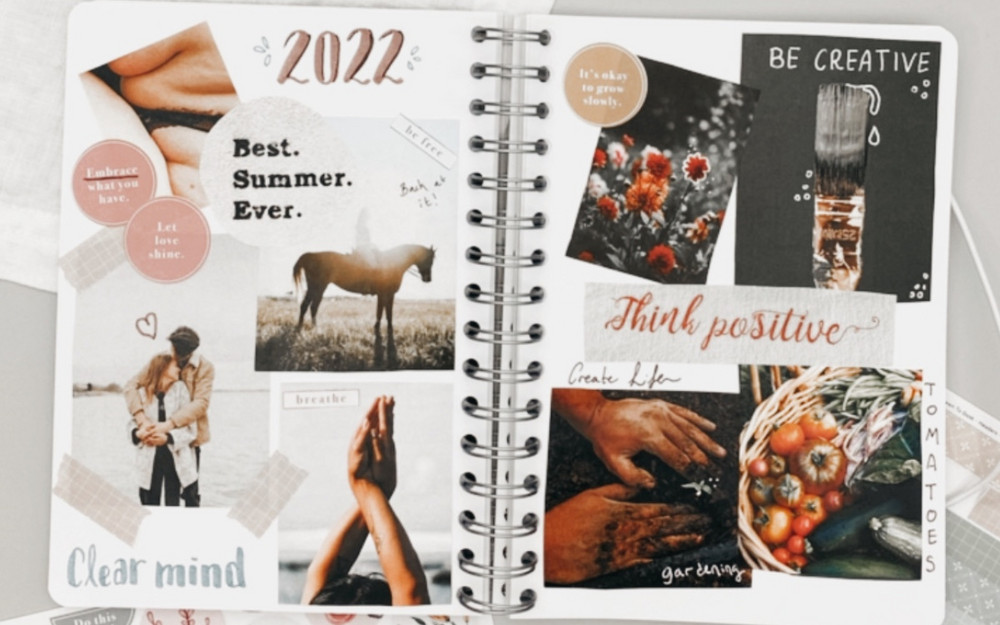 VISION BOARDS - HOW TO VISUALIZE YOUR DREAMS AND REACH YOUR GOALS
Do you long to reach your goals this year and make your dream life come true? Try creating a vision board! With the help of German craft queen, @mrsmara, we show you how you can make your own inspiring collage to help you visualize your dreams and wishes.
Read more here,
and get started on your journey towards your dream life today!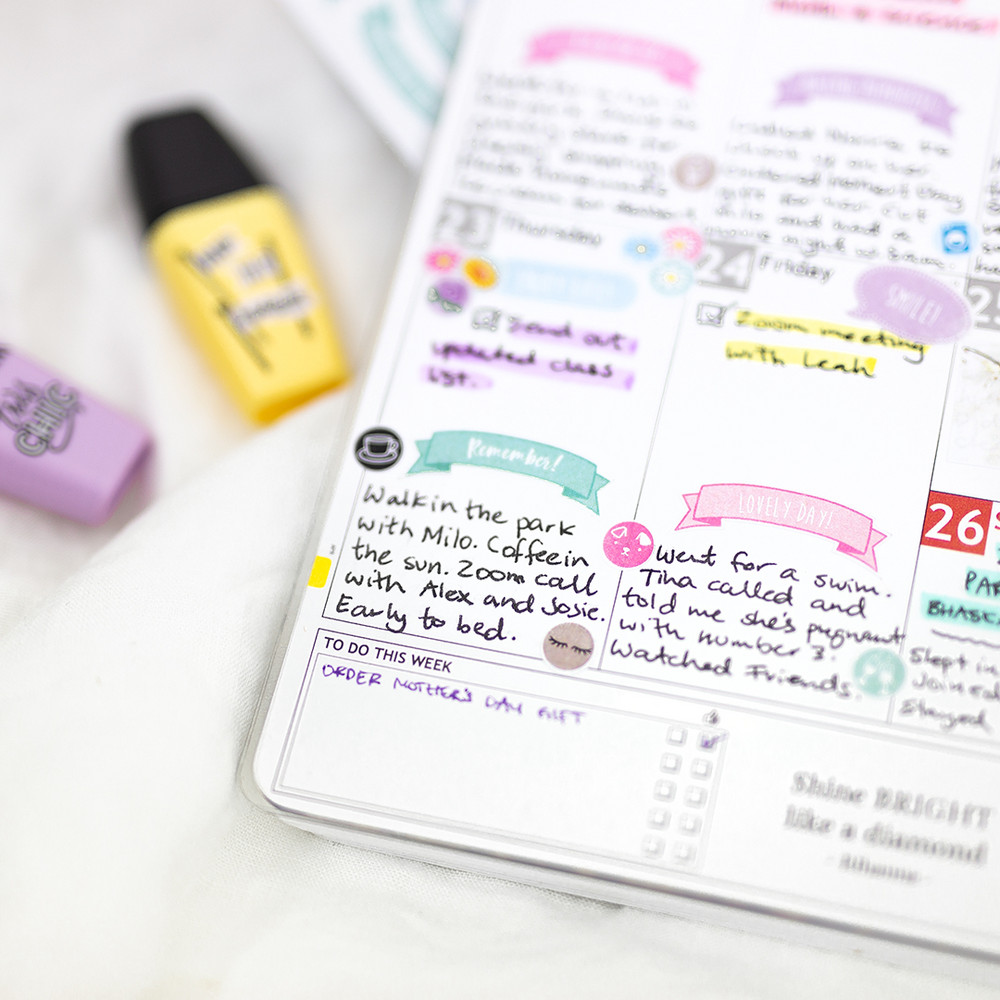 JOURNALING FOR TIMES LIKE THESE - 5 FUN WAYS
Journaling can be a powerful way to reduce stress and anxiety, as well as helping us sort through our thoughts. In the following article we list five fun and perhaps a little unexpected ways to journal, regardless whether you're a complete newbie to this practice or a seasoned scribbler.
Read more here and find a method that suits you!
Did you know that we have predesigned pages that go perfectly with journaling? We call them "Every Day Gratitude" & "One-Line-a-Day Journal." You find them in step 6 when creating your planner, or in step 2 when creating your Mixbook™.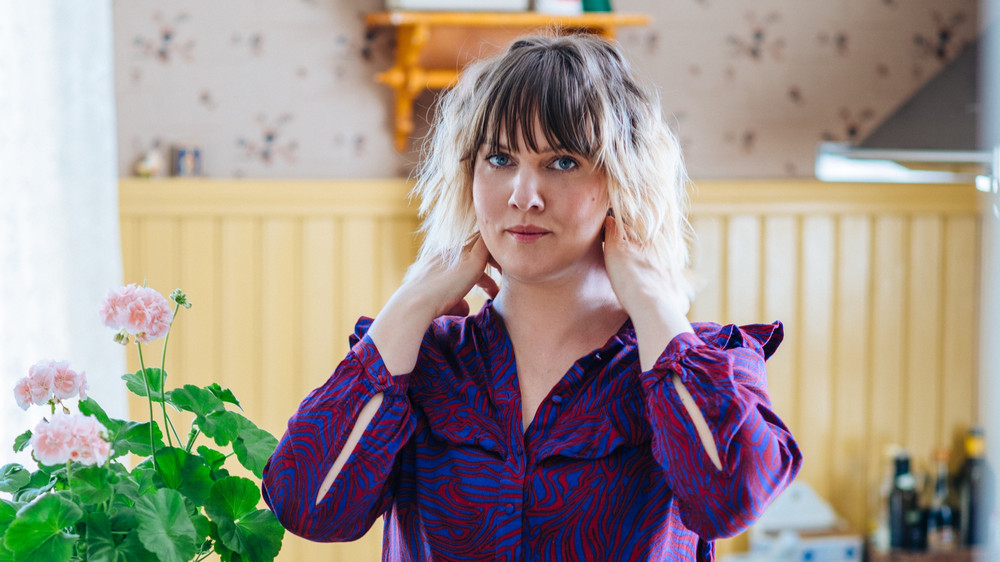 RECOVERING FROM BURNOUT: CLARA'S STORY & STRATEGIES FOR PRESSING PAUSE
A beloved lifestyle blogger, photographer, author, TV and radio host, cookbook writer, podcaster and mother of three, Clara Lidstrom has always had many irons in the fire. Better known as @underbaraclaras, she's captured the imagination of her readers as a voice of modern feminism and alternative, sustainable living. In a candid interview, she shares with us her story of burnout and recovery.
Keep reading to get her tips for pressing pause in our fast-paced society.
We hope you'll get inspired to try a new practice or apply a few new ideas in your day-to-day through these tips, articles and freebies. It's so important that we find a space to sort through our thoughts and emotions, boost our creativity and become more mindful of our mental health in our busy lives. Make sure to make YOU a priority, and to find what feels good for YOU this month.
Plan with Me - December 2023
Snow crunches underfoot and the aroma of freshly baked cookies fills the air - December is upon us. Plan the most festive month of the year with us!
The Perfect Present for the One Who Has It All? Time!
Struggling to find the perfect gift for the person who has everything? How about the gift of time - in the shape of a custom planner! Design it yourself or get a gift card.