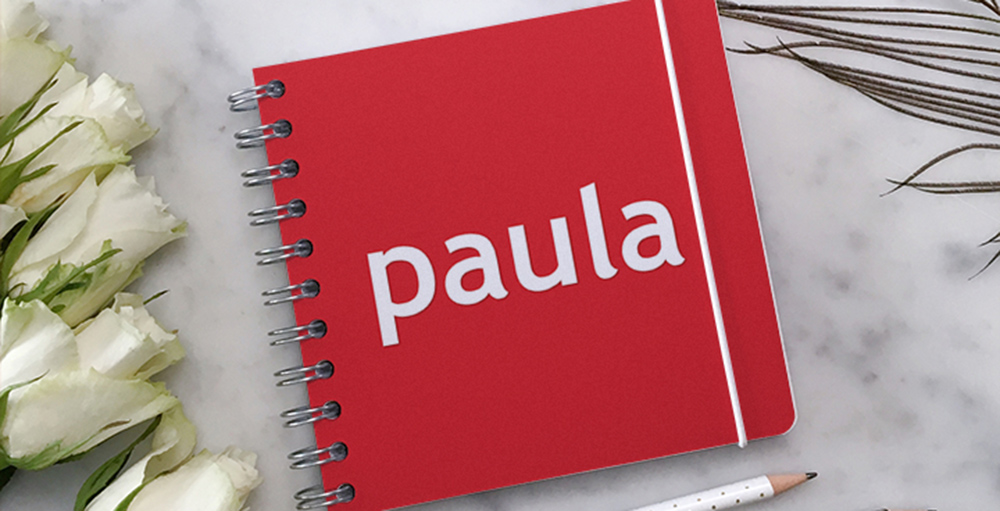 That very first Personal Planner, vintage 2006, looked something like this.
Our Story,
Thus Far...
Some years ago
, (in 2006, to be precise) my wife Paula needed a new planner to keep track of her studies, but after multiple trips to town, she returned home complaining: "There's only boring planners out there!" In that very moment, the idea that was to become Personal Planner was born. Having worked in the graphic design industry and amused myself developing inventions in my spare time, the challenge was too great to resist.
A week later
it was ready, a surprise for my wife which went down a storm! A square planner with her name on the cover, a whole year of colourful weekly spreads, and other clever little extras you can't find anywhere else. It was a complete success, and at university it attracted many jealous glances.
"There's definitely a market here", I thought and registered a company to sell planners in my spare time. We started giving out a simple flyer to people we met, and literally for every handed out flyer, we got an order. I had my day job during the week, and in the weekend I got permission to use the office to make the planners by hand, all with stone age methods of course! Armed with a colour printer and a manual stencil-and-cutting machine, it all started off.
During the summer
I started to draft a website, so that we'd be able to receive orders and avoid misspellings when entering text from handwritten and tricky to read order slips. A friend had also promised to give me a hand at the printing house where he worked. I figured we'd be producing around 30 planners before Christmas, so there shouldn't be a problem with the printing.
Early one Friday morning in late autumn, the Personal Planner website was live online. Paula posted a piece about it on her blog, and with that, the wheels were in motion.
That weekend
was one of the craziest things I've ever experienced. Word about Personal Planner spread like a wildfire in the blogosphere, and pictures of Paula's planner were popping up everywhere. To judge by the comments on the blogs, there was an enormous demand for this product. By Sunday I was panicking: over 100 orders had come in!
Back then, every order came in as a separate email, and I had to cut and paste all information by hand. And if you've never sent an invoice before, it's no wonder you get a little nervous…
On Monday morning, before going to work, I disabled the order function on my site -I had to be able to produce the orders that had come in! So on top of my full time job, my spare time was filled with work up to my neck, and the printers were running hot.
Despite the website being shut down
, journalists managed to get wind of me and requested telephone interviews. After a couple of articles about my business idea and "the blog phenomenon as a marketing channel", I felt I had to open up the website again. During the 24 hours it was open, 500 new orders dropped in - the panic returned and I shut things down again. I simply had to request leave of absence from my job for the entire month of December to be able to produce all those planners!
My friend at the printing house
was also stunned by the amount of orders streaming in. They obviously had other clients apart from myself, so my jobs had to be printed in the evenings and nights, so they wouldn't be in the way.
First, we printed for a few hours, then we punched holes by hand. After that, my friend needed to get some sleep, so around midnight I took the piles of paper and set off to the conference room at work to continue sorting, binding and packing the planners. When I was finally done, it was early morning. The office staff had already started dropping in, and I headed home for a few hours of sleep. By midday, it all started again: I created new printing files, emailed invoices, then went back to the printing house for the night shift.
For the whole of December
it carried on like that. And everyone who'd placed an order got their planners before Christmas!
Once I had taken some rest and opened up my shop again it was mid-February - that is, when everyone else has stopped selling planners... But why do things like everyone else? When autumn of 2007 came I was better prepared; I had quit my full time job and had developed new and effective methods of working. That, coupled with a new printing house that guaranteed both quality and quantity, meant that this time we could manage without shutting down the website again.
And the success story continues.
Another few years have passed, and thousands of Personal Planners have found their homes. Today, our company has a team of 15 talented people, we've out-grown offices and servers, and I still amuse myself inventing things in my spare time. Pop by the office if you're in the neighbourhood - we'll pour you a coffee and chat some more! :)
And hey, good job reading all the way to here! :)
/Anders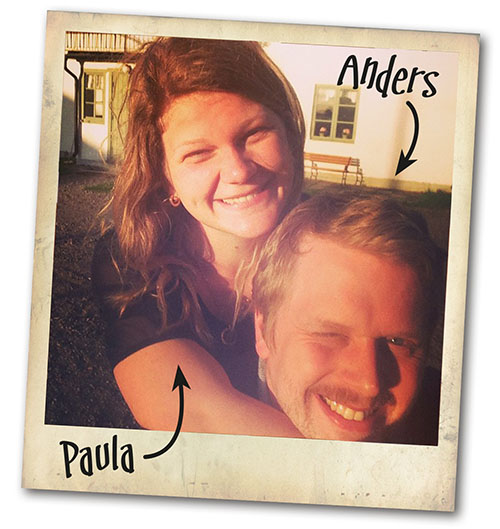 Here she is, Paula - the reason why you're reading this story now.
"It was a complete success, and at university it attracted many jealous glances."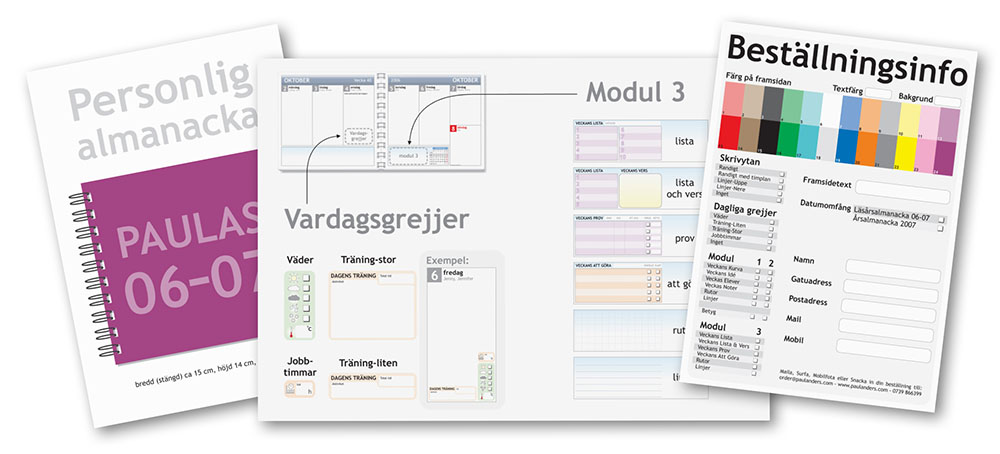 Back then you ordered a Personal Planner by filling in a good, old-fashioned paper form.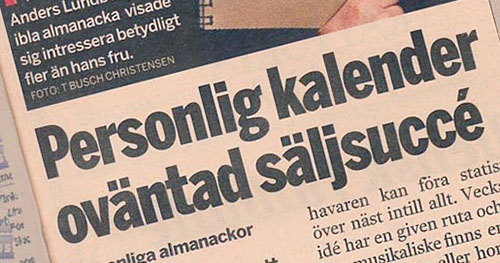 Thanks to a nice article in the financial newspaper Dagens Industri, that first Christmas turned out to be anything but peaceful... ;)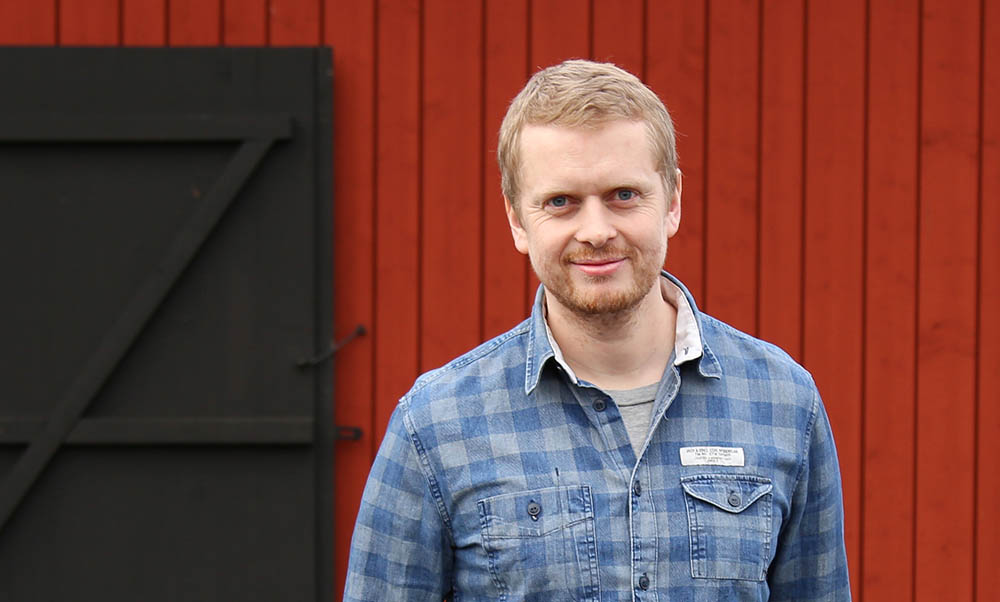 It's fascinating to think what processes an unsuccessful shopping trip can get started. And to suddenly realise that we have customers in Stockholm, Sydney, Seattle, and Tahiti! What a journey!
Got questions? We've got answers!
Made in Sweden
Top Quality
Happy Customers
Safe Payments