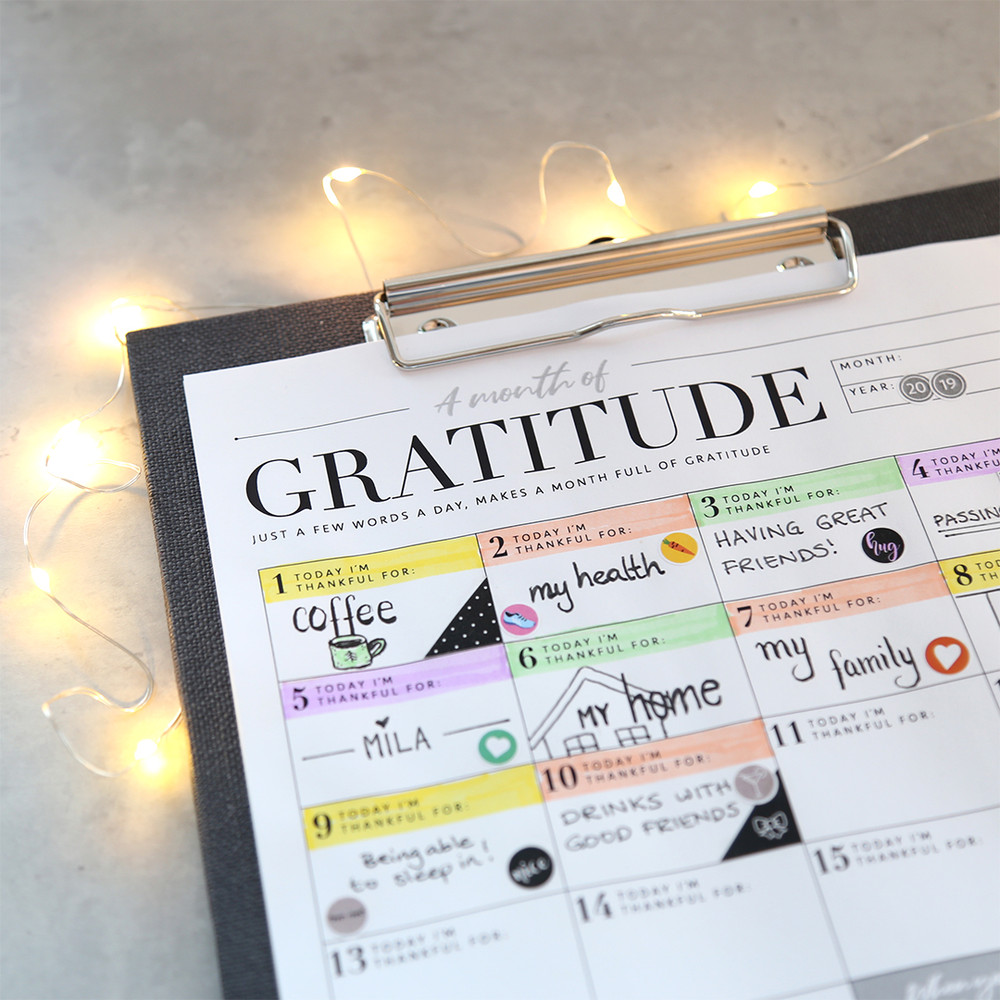 One Month of Gratitude - Download Our Free Gratitude Log!
Freebie!
---
Happy Thanksgiving month!

What better time to take a moment and reflect over all the good things in life, big and small?

Looking back at our day and finding one good thing we feel grateful for helps us to value the past and appreciate the present more. Getting in the habit of doing this every day is actually not as daunting as it may sound first. You can use the Monthly Overview in your planner to do this, or use our Gratitude Log. At the end of the month, you'll have gathered around 30 gratitude gold nuggets!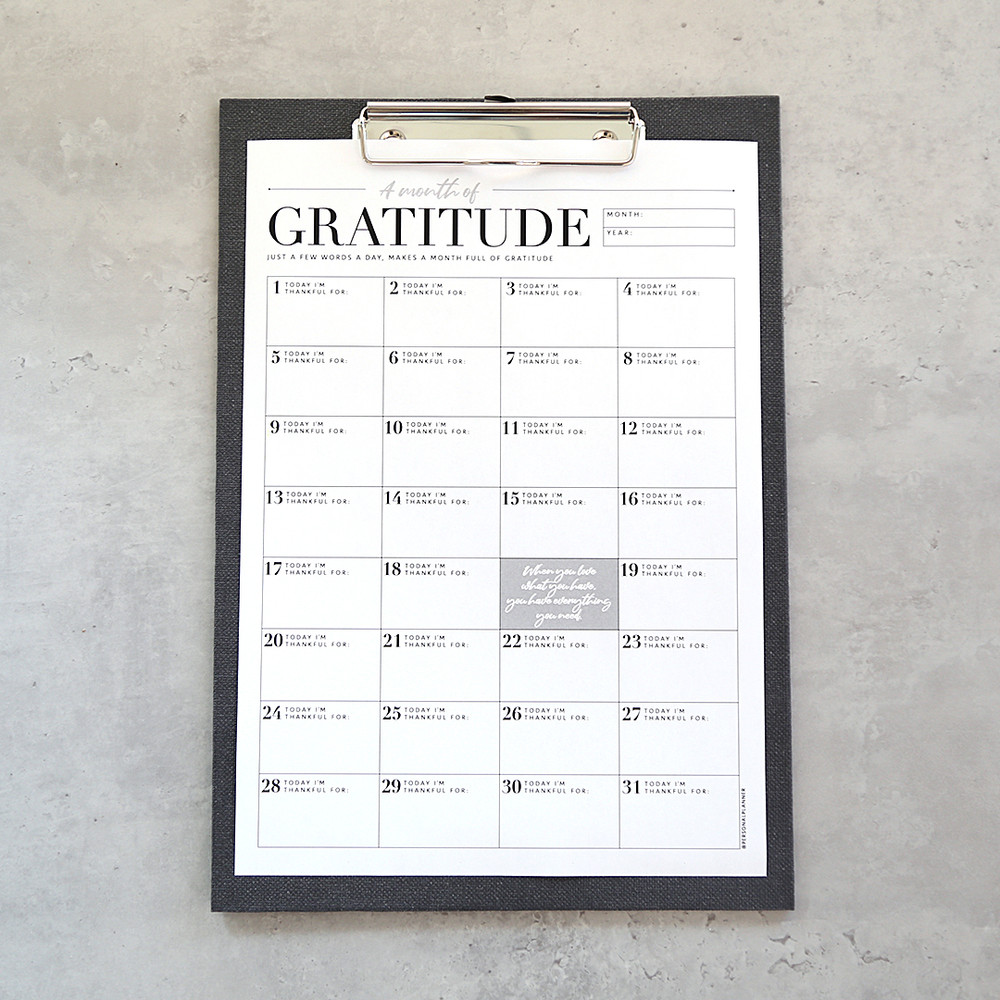 DOWNLOAD MY GRATITUDE LOG

Don't have a planner yet? Click below to start designing a planner that fits your life perfectly!

I WANT TO CREATE MY PERSONAL PLANNER NOW!

Free worldwide shipping
Happy customers
Safe payments