One Month of Gratitude - Download Our Free Gratitude Log!
Freebie!
---
Happy Thanksgiving month!

What better time to take a moment and reflect over all the good things in life, big and small?

Looking back at our day and finding one good thing we feel grateful for helps us to value the past and appreciate the present more. Getting in the habit of doing this every day is actually not as daunting as it may sound first. You can use the Monthly Overview in your planner to do this, or use our Gratitude Log. At the end of the month, you'll have gathered around 30 gratitude gold nuggets!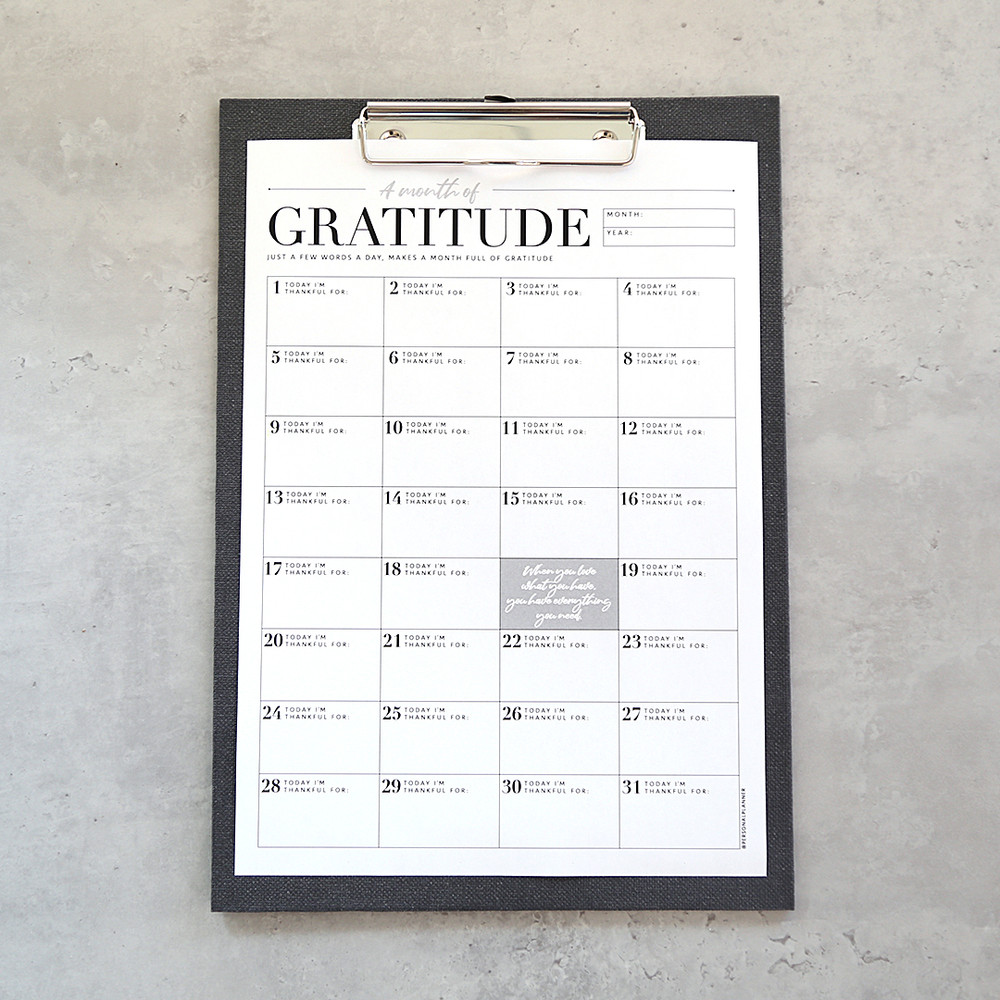 DOWNLOAD MY GRATITUDE LOG

Don't have a planner yet? Click below to start designing a planner that fits your life perfectly!

I WANT TO CREATE MY PERSONAL PLANNER NOW!
5 Ways You Can Celebrate Earth Day
What are some ways we can celebrate Earth Day this year? You might never have noticed this date in your calendar before, or you might be a full-blown eco-warrior already. No matter where you are in your journey, Earth Day is the perfect reminder to think more about how and why we consume as we do. Here are some fun ideas and challenges to tackle this 22 April.
12 Mood Tracker and Habit Tracker Ideas - Free Printables!
What if you could track your habits and see how they impact your moods? Using a habit tracker in combination with a mood tracker can help you see patterns in your behaviour and help you change things if needed! Here's 12 mood tracker and habit tracker ideas to get you started - oh, and free tracker printables too!
Changing Your Life Path - Karin Ostling's Inspiring Story
Do you long for a change? To take that first step towards fulfilling your dream? Read Karin Ostling's inspiring story about daring to change life paths, and how stepping out of her comfort zone changed her self-image forever.
Free worldwide shipping
Happy customers
Safe payments