Simple but Powerful Ways to Practice Gratitude Every Day
Youíve probably heard how great a gratitude practise is for our overall wellbeing.

But how do we bring it into our everyday, and express it to those we love? Letís look at some simple, practical ways of practising thankfulness in our lives.
---
You've probably heard how great a gratitude practise is for our overall wellbeing.
But
how do we bring it into our everyday,
and express it to those we love? Let's look at
some simple, practical ways of practising thankfulness
in our lives.
A great place to start could be asking oneself:
How can I be grateful today?
In my case, I've had a busy week, and while gathering information for my work project, I've wasted my time on the internet down a rabbit hole of research - and the project is due tomorrow! But I guess
I can be grateful for my curiosity.
It may not make me the most efficient at work but overall in life, my curiosity has led me to
some of the most interesting and joyful moments.
And now I can feel better about the time I spent down the rabbit hole - phew!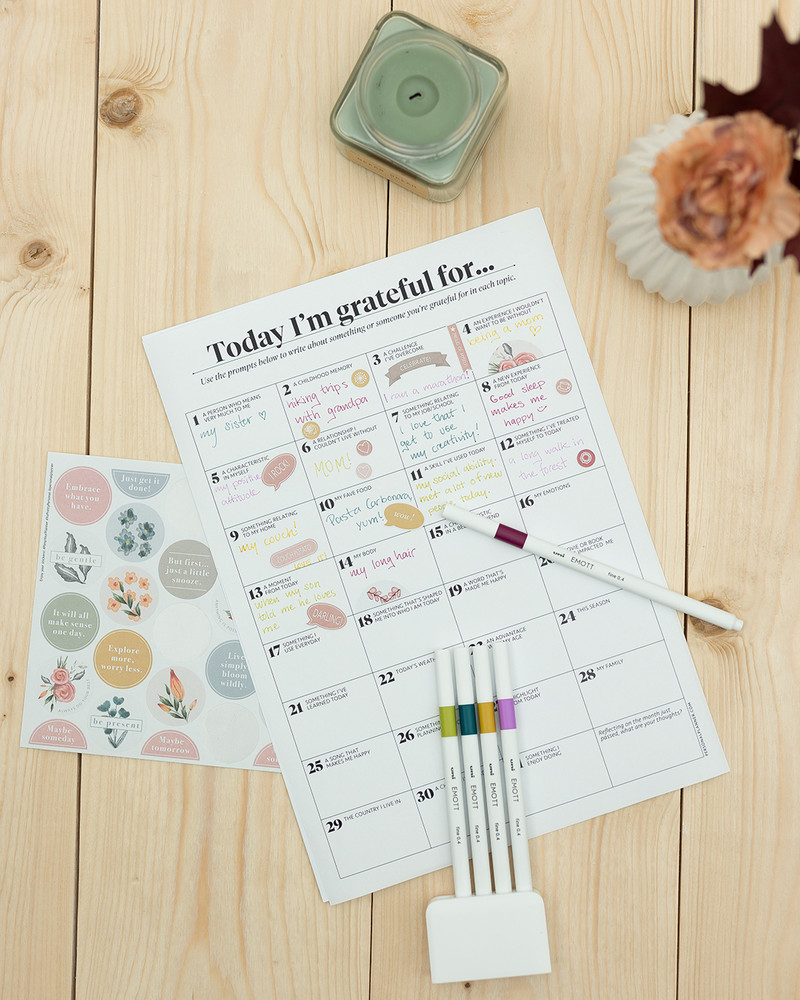 Gratitude has been proven to improve our mental health and wellbeing.
It can lead us to happiness, life satisfaction, better moods and relationships, as well as lessening the blow of depression.
But knowing that science supports the idea of practicing gratitude is one thing, and
actually practicing it in our everyday is another
- especially if you're in a low mood or feeling stuck.
The great thing to remember about gratitude is that
it doesn't take too much effort or time.
There's no special technique to learn; you just need to have the willingness to commit to the practice.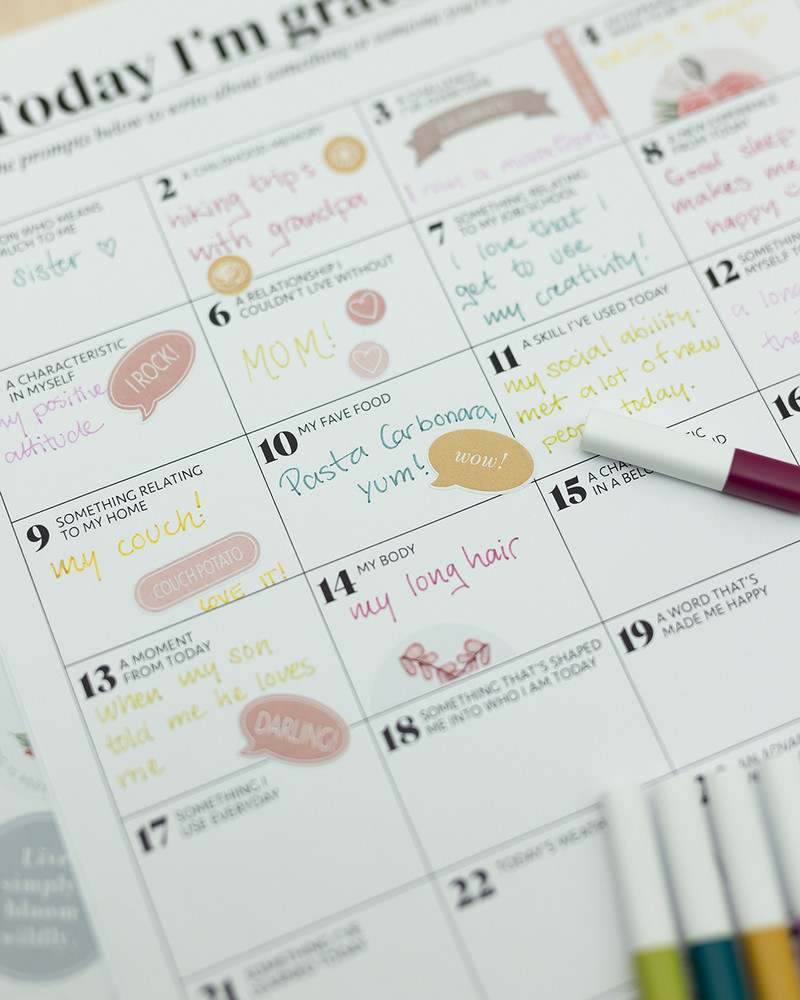 One Month of Gratitude Prompts
To freshen up the way you express your gratitude, you can
use this week's freebie: Gratitude Prompts.
This will give you one whole month of nudges to help you get a practice going. Use the prompts to
write about someone or something you're grateful for
in each topic. You can choose to respond with just a few words, or use this sheet to help you explore the different themes more in depth in your journal.
DOWNLOAD PRINTABLE GRATITUDE PROMPTS HERE
A good example is our bodies.
Just think about the number of days your heart has been beating - 24 hours a day, every single day of your life. It's easy to forget how strong, intelligent and stable our bodies need to be just to keep us alive day in and day out. It's a whole other intricate universe that
we can be thankful for.
Practicing gratitude can benefit our own personal life and improve our relationships, but you can also
use it to brighten up the day of your loved ones.
Four Ways to Express Gratitude Toward Others
There are so many ways to say thank you and show our appreciation to our loved ones, and even strangers. You could try matching the 30 gratitude prompts above with 30 ways to show you're grateful.
Here's a quick list to give you a head-start: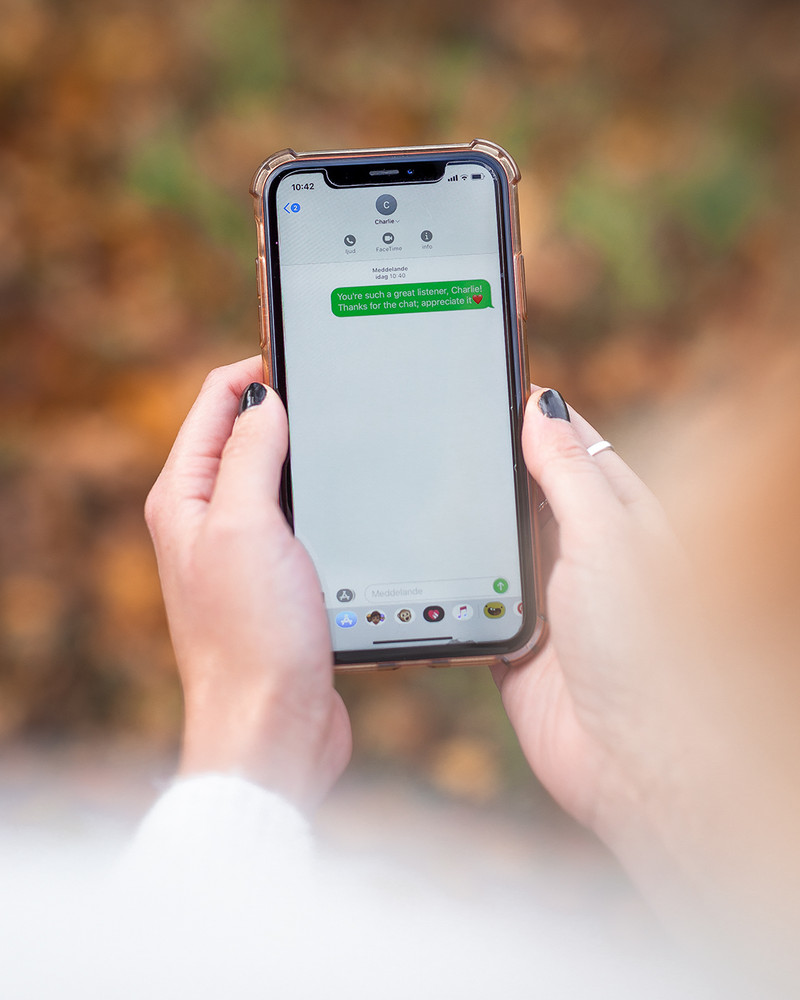 • Say the words
thank you
or
I appreciate what you did
or
I appreciate you.
To mix it up, you could try saying thank you in a different language! Some easy ones are
merci
(French),
muchas gracias
(Spanish),
arigatō
(Japanese),
spasibo
(Russian) or
shukran
(Arabic).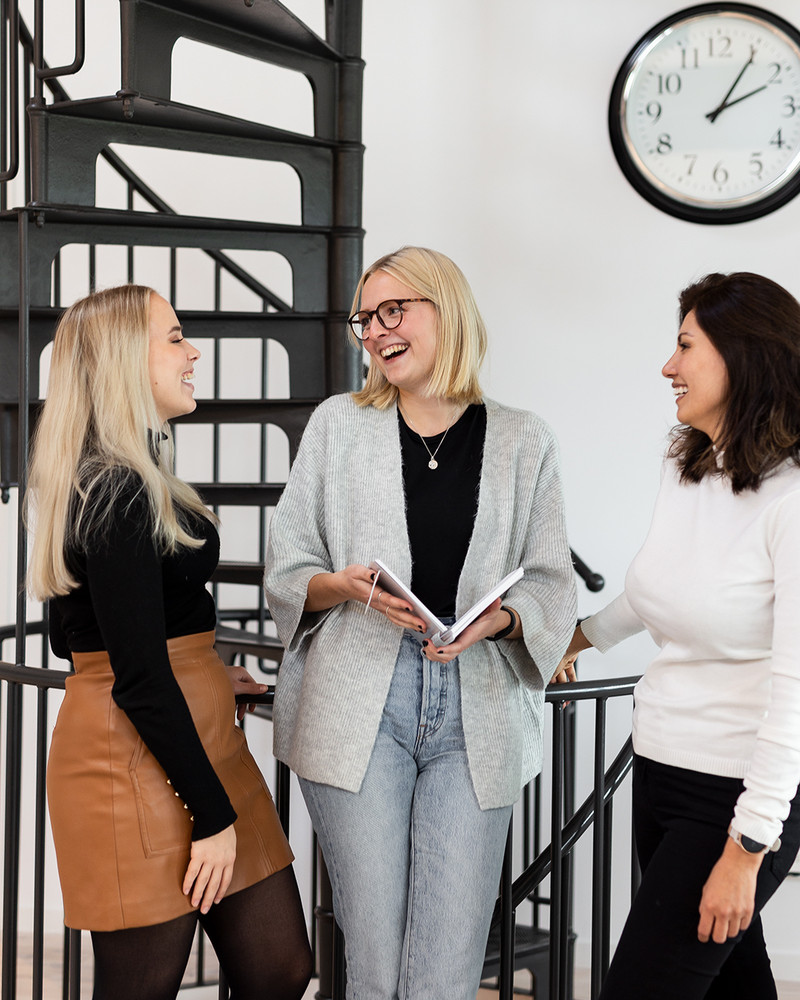 • A simple kiss, a hug or even a genuine smile.
Genuine affection speaks volumes.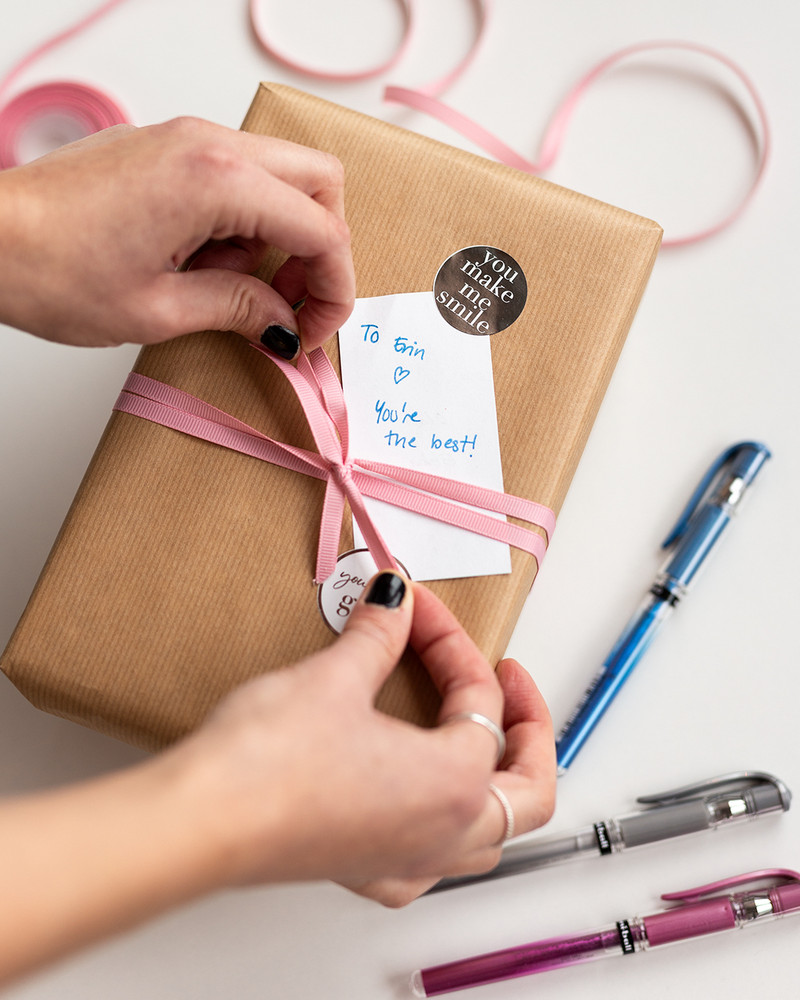 • Make them dinner,
give them a simple gift
or arrange to take them out for a meal. It doesn't need to be fancy as it's the thought that counts. Make an effort to find out what they would like and try that!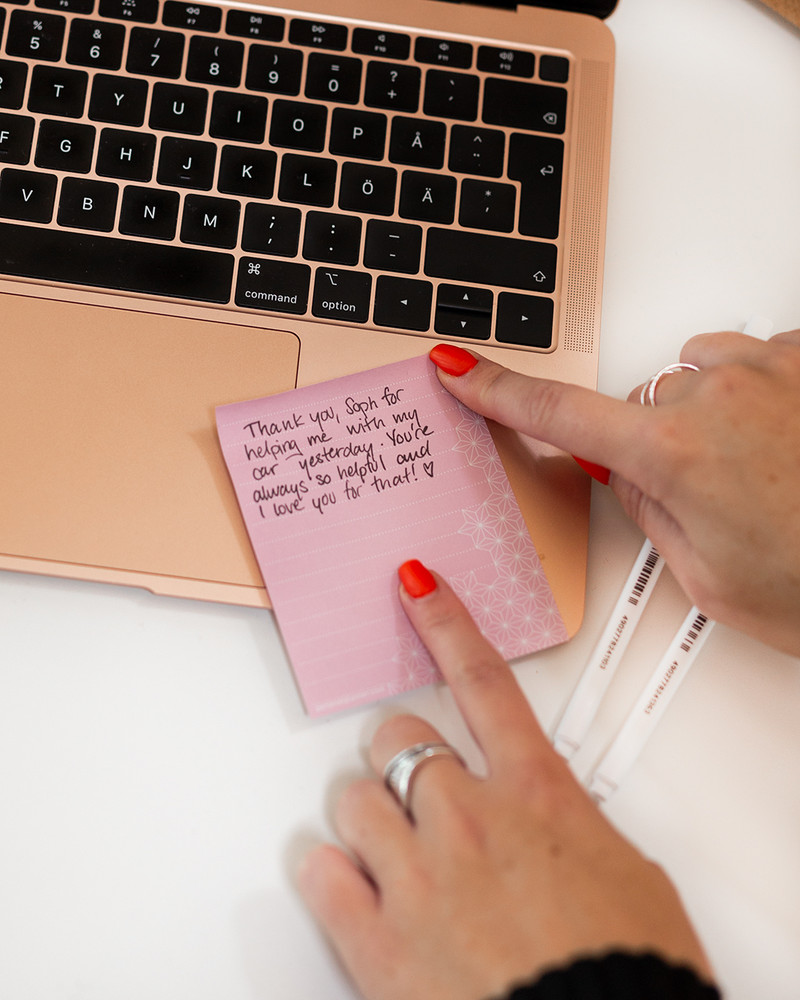 • Surprise them with
a simple note of appreciation.
And don't forget to make it personal, by detailing what it is about them that you are thankful for. It could be left on their pillow, their car windscreen, their computer screen or in their letterbox.
Keep at it as it gets easier with time, and note that it may not always make you feel good instantly.
Even as someone who others would call a positive person, for me, practicing gratitude can be a challenge. On some days it comes easy, and on other days I have to dig deep to come up with something or someone to be grateful for. But
it's all in the practice,
and, like any other practice, it's a slow build of the gratitude muscle, not a quick, permanent fix.
DOWNLOAD PRINTABLE GRATITUDE PROMPTS HERE
Give it a try and see how it makes you feel!
/Kat at Personal Planner™
Budget Planning 101: Guide + Printable
Wondering where your money goes between paychecks? Get a grip on your finances with our budgeting pages. Free budget printable!
Free worldwide shipping
Happy customers
Safe payments