home / Tips & Tricks /
The Easiest Way to Boost Your Mental Health - Printable Colouring Pages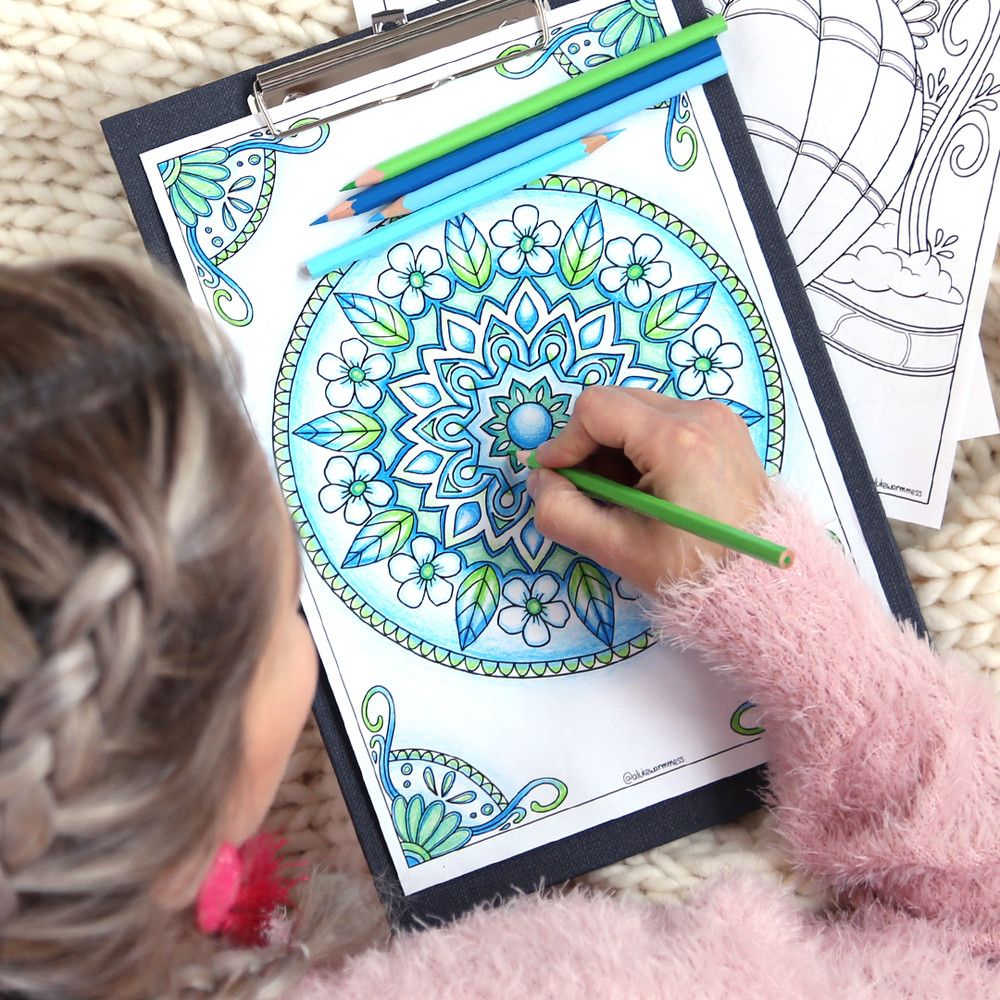 The Easiest Way to Boost Your Mental Health - Printable Colouring Pages
Enjoy the surprising benefits to your mental health this simple and lovely activity will give you. Find out more and get your free colouring pages here! 🎨
---
For years now we've seen colouring books for adults of all sorts in bookshops all over the world. And what seemed to start as craze appealing to our childhood nostalgia, is now proving to be an accessible and inexpensive way to take care of our mental health.

So let's talk about mindful colouring for a moment.

Have you ever watched a child sit and colour calmly, and wondered at their ability to focus fully on what's in front of them? Then you've probably seen mindful colouring in action.

Mindful colouring is the practise of bringing our awareness to the present moment, by focusing on choosing and applying colour to a design or pattern.

It's a simple yet powerful practise, as this will train us to let go of other thoughts, like what we'll do after the activity, or what happened at school or work earlier. We're invited to let go of judgemental thoughts about what we're doing and how we're doing it. We're simply colouring, and there's no right or wrong, pretty or ugly.

Mindful colouring is also a very practical way to unplug from the digitalised world of screens all around us.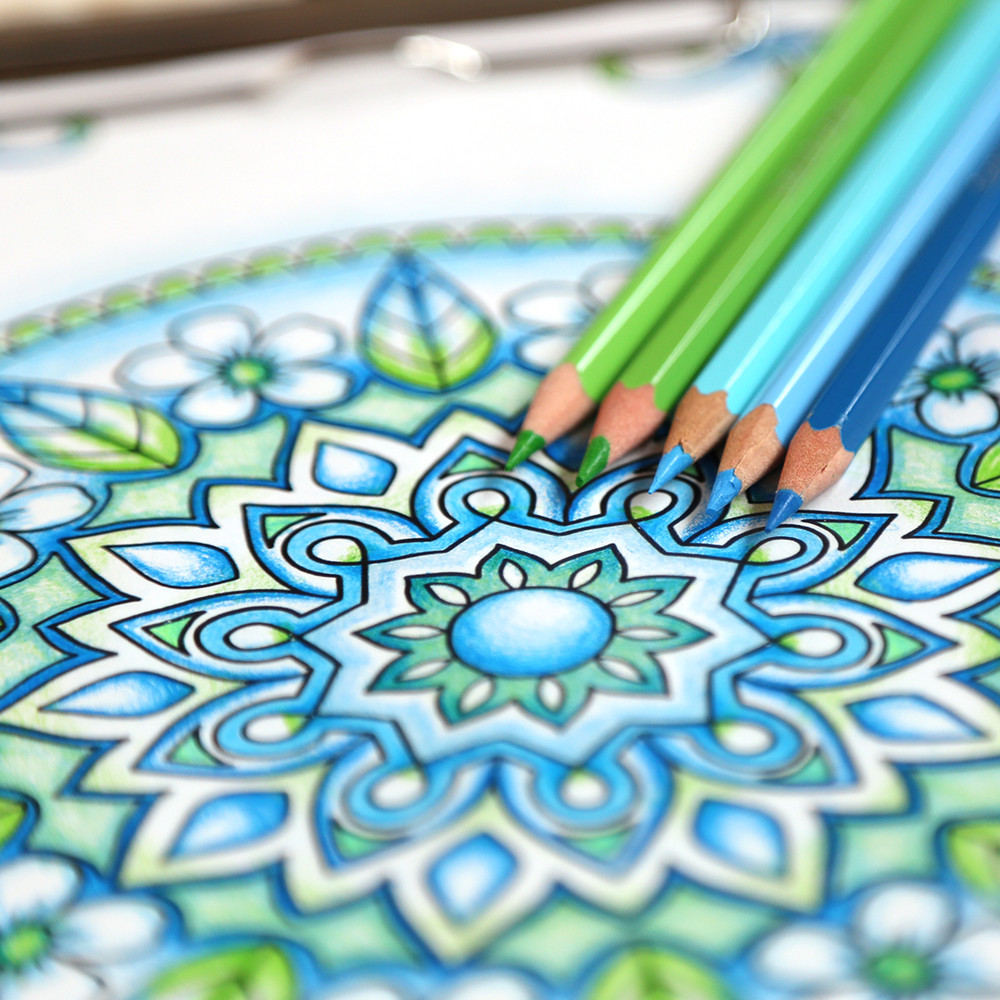 But what's utterly fascinating, is how this simple activity can have such a positive effect on our mental health, effectively reducing symptoms of anxiety and depression.

In a study done by the University of Otago, New Zealand*, researchers found that daily colouring is more than a lovely waste of time - it can actually offer very real benefits to our mental health. And all that by colouring for as little as 10 minutes a day, during one week's time.

The colouring participants of the study showed significantly lower levels of depression and anxiety, as compared to the levels they'd reported prior to the study. The researches concluded that "daily colouring […] may provide an effective, inexpensive, and highly accessible self-help tool".

Curiously, an additional group who solved sudoku puzzles instead reported feeling more mindful too, even if that activity isn't normally classed as such. Lucky for you, we've got a few downloadable sudoku sheets here, too!

DID YOU KNOW? You can add a colouring pages section (and sudoku puzzles!) at the back of your Personal Planner! You find an overview of all your back pages options in step 4 in the designing process.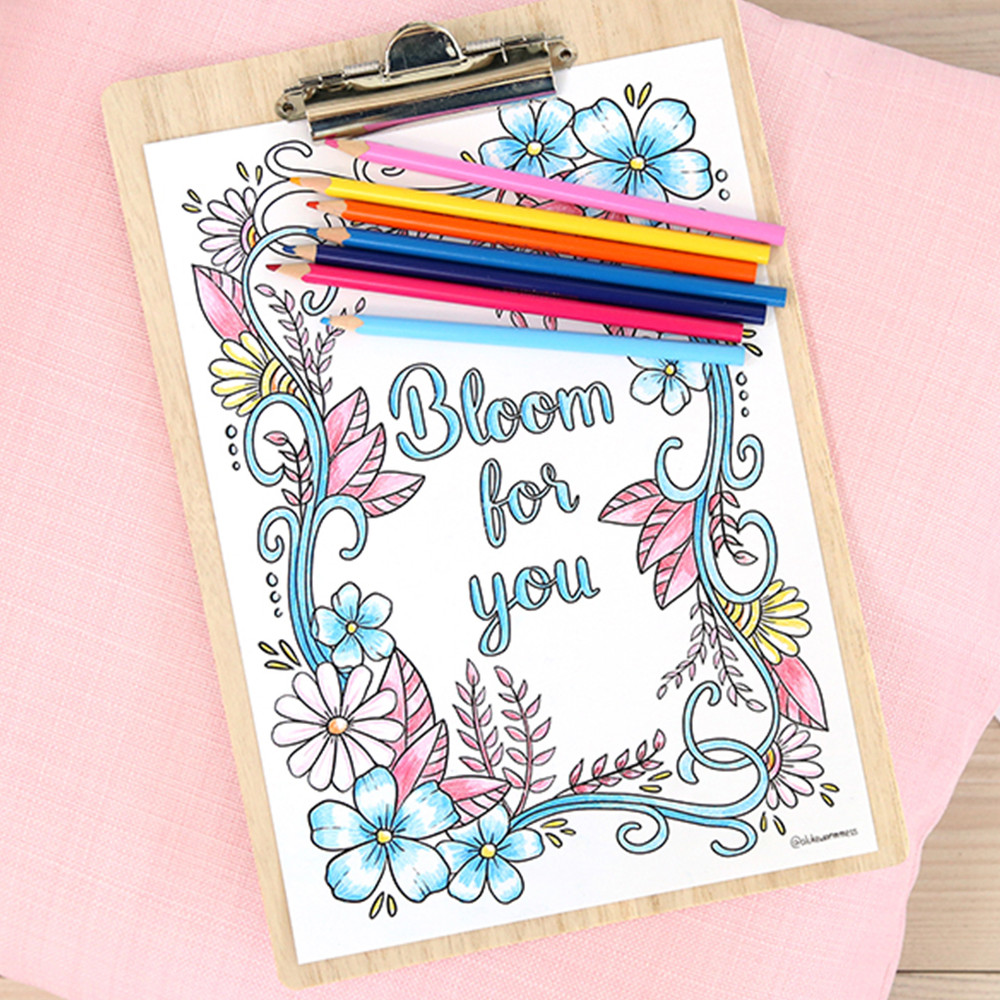 But we've also made a few designs available to download here on the blog, with the help of our talented artist friend, Anna Sohlberg. On her Instagram account, under the name of @alukewarmmess, Anna openly shares her battle with depression and anxiety. Over the years, she has inspired a supportive community of people from around the world, who all look to different kinds of art as an outlet for creativity, as well as a powerful tool in fighting anxiety and depression. Through her writing and imaging, Anna expresses beautifully the multifaceted reality of living with anxiety always just around the corner.

Download Anna's six lovely designs below, and experience the many benefits of colouring for yourself!




Mandala
Leaves
Balloon
Beautiful People
Flower Frame
Bloom for You

*Study published in the Creativity Research Journal.
How to Do a Digital Detox with Your Planner
A digital detox does wonders for your mind and soul. Learn how a detox can help you press your mental refresh button, and how to plan one in your Personal Planner.
New Collection: Lemonade
Are you feeling parched? Quench your thirst for style with our brand new collection! Check out our 6 vibrant & juicy planner covers and matching notepads – the perfect refreshment for the summer!