home / Tips & Tricks /
How to Save Money (and the Planet) with the Meal Planner - Freebie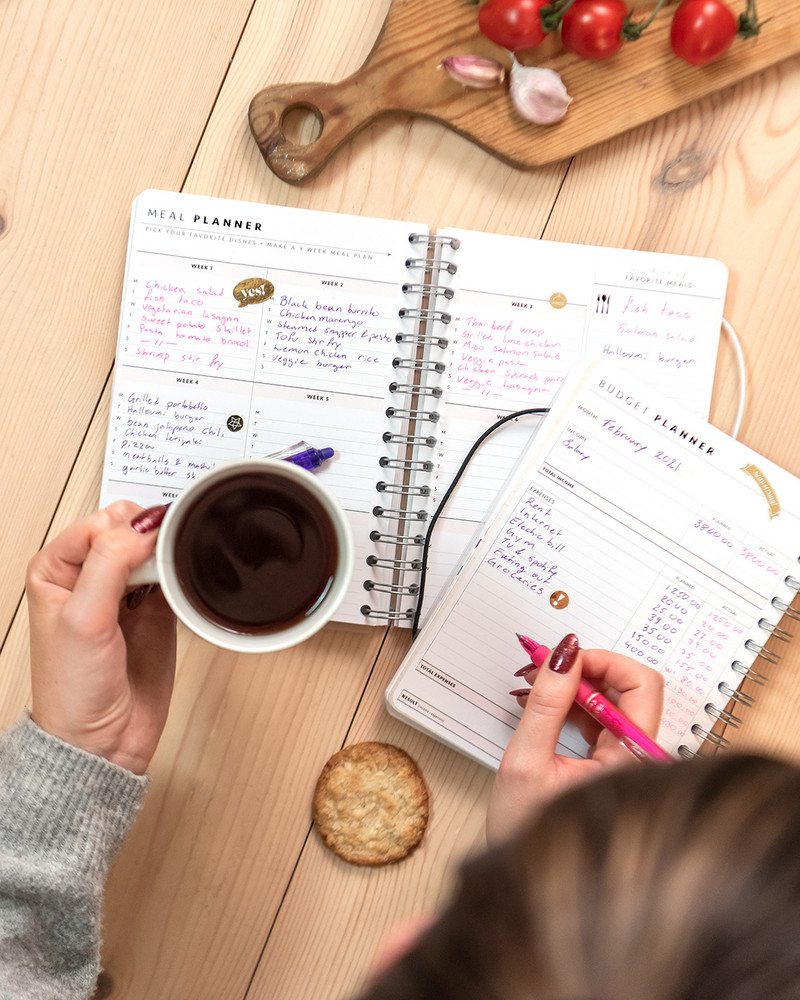 How to Save Money (and the Planet) with the Meal Planner - Freebie
Struggling to come up with dinner ideas? Stuck in the same repetitive mac-n-cheese, spag bol and frozen pizza wheel of tired weeknight meals? We've all been there. Learn how our Menu Planner can help you organize your menu better and, when paired with our Budget Planner, save money at the same time! Simply genius.
---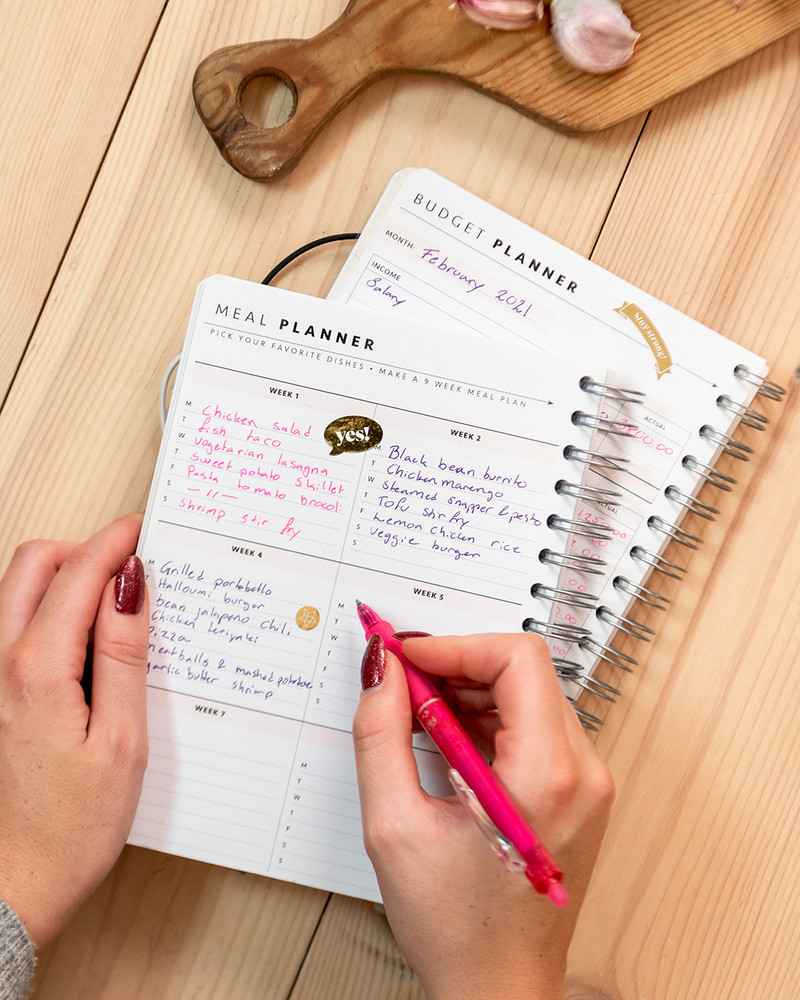 It's late afternoon. I just got off work, I'm in the shop and I'm tired, stressed and HANGRY. What's for dinner tonight? And for the rest of the week? To save time, I quickly default to the same old, familiar staples: spaghetti bolognese, three-bean chilli, chicken fajitas, pepperoni pizza. Same menu for the third week in a row...
Has this ever happened to you?
The shops are simply not the best place to start thinking about making good choices for a healthy and varied menu. Instead, try our clever
Meal Planner!
DOWNLOAD MY MEAL PLANNER HERE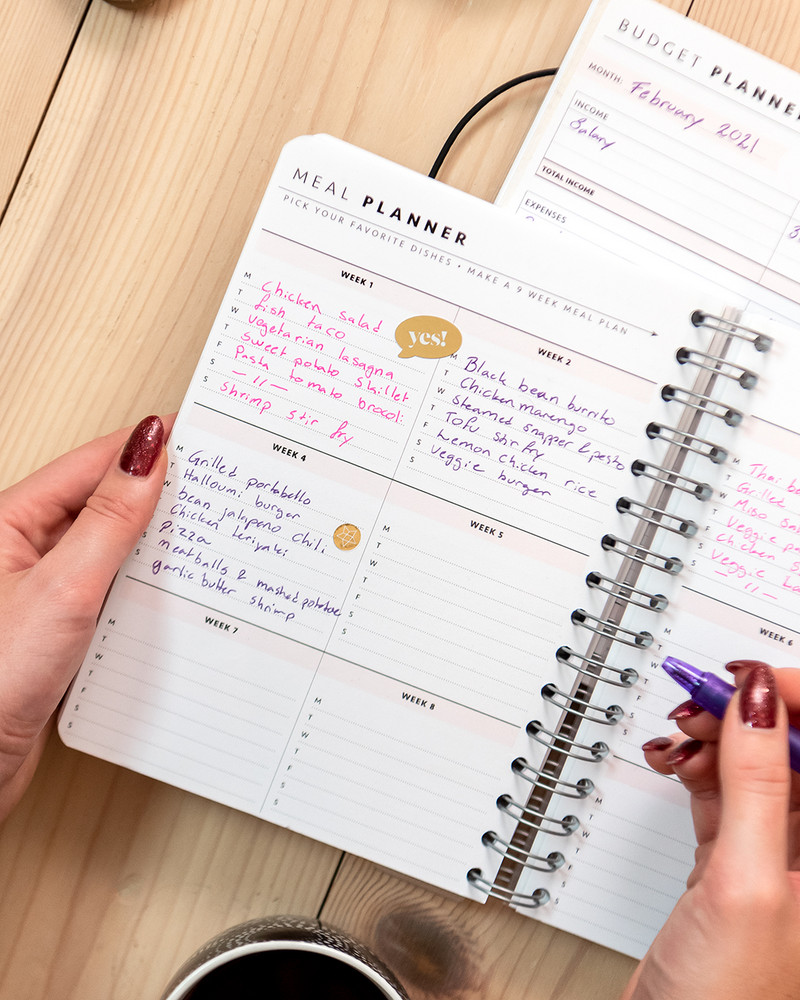 Our Meal Planner can be added to the
back pages section of any Personal Planner™,
or as a part
of your custom Mixbook™.
Don't have a Personal Planner™ or Mixbook™?
Create your ultimate, highly customized version right here!
How does the Meal Planner work?
Firstly, make a sort of "library" with all your favorite dishes, both your weeknight staples and your party showstoppers. Add all these to the list on the right. Now, distribute the meals throughout the weeks on the left, and voilà! You now have a rotating, delicious, and oh-so-varied, 9-week* menu plan!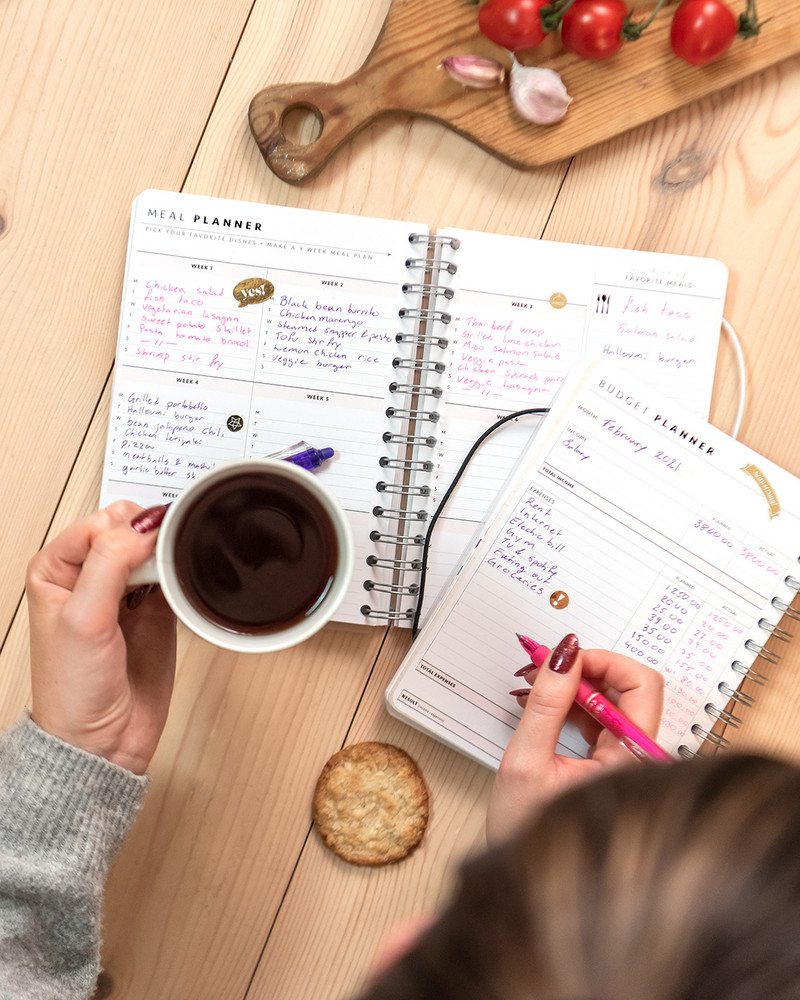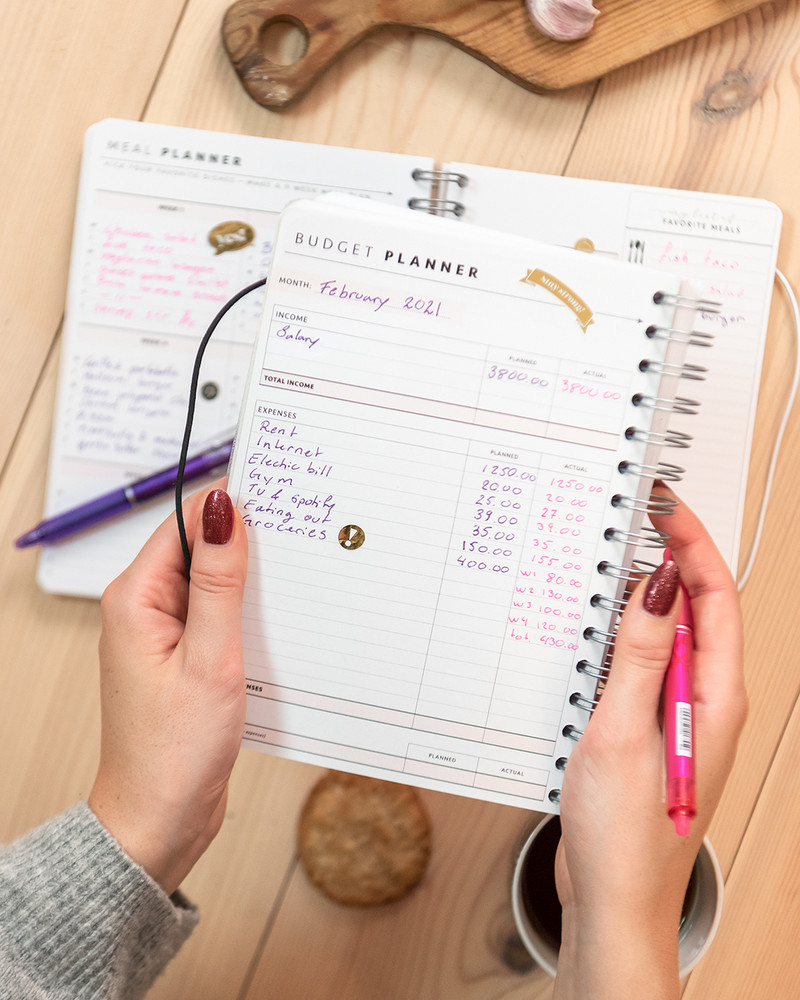 And if you want to be really clever about your finances at the same time, try pairing the Meal Planner with our
Budget Planner pages.
Simply enter your budgeted amount for groceries for each week in the template at the start of the week or month. Check in a little later, recording expenses and updating figures, and see how it all balances out at the end of the period. Are you spending more than you expected on food? Too much take-out this month? A budget planner will give you a clear overview of your actual expenses and spending habits, making it easier for you to take back the control where needed.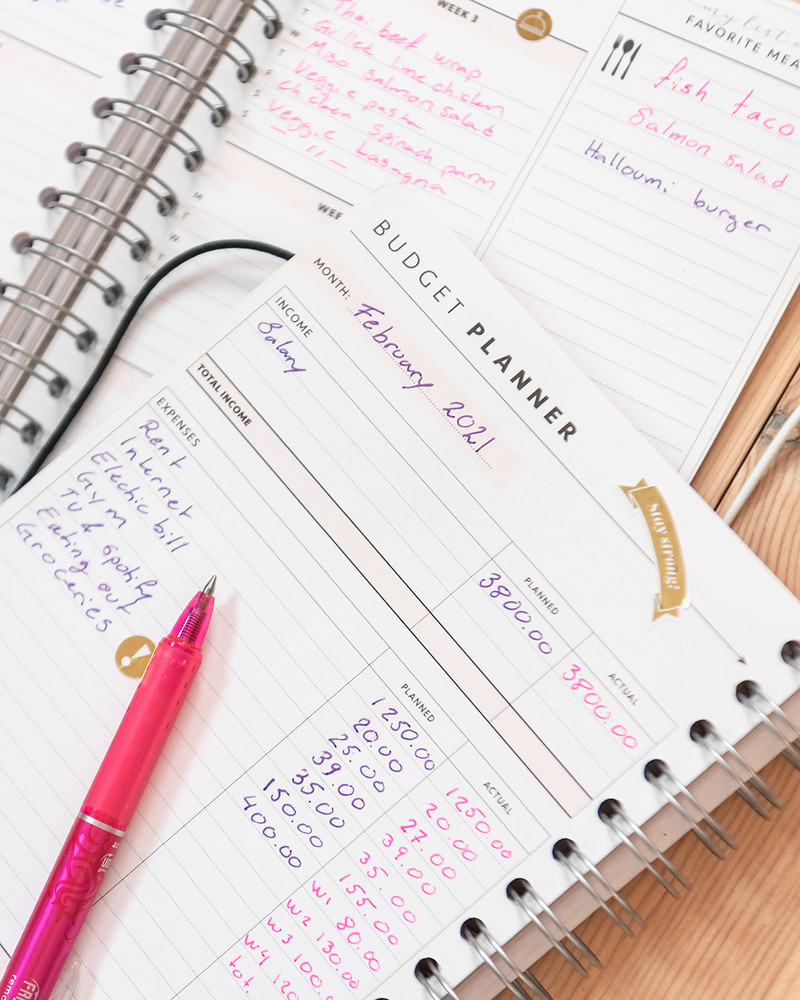 The more you use these pages, the more you'll realize what things are within your control to change for the better.
For example, by only buying the food you'll need for your weekly meal plans, you're making sure you're not spending money on extra food and snacks that you don't need. You'll be saving money and minimizing food waste at the same time.
Win for you - win for the planet!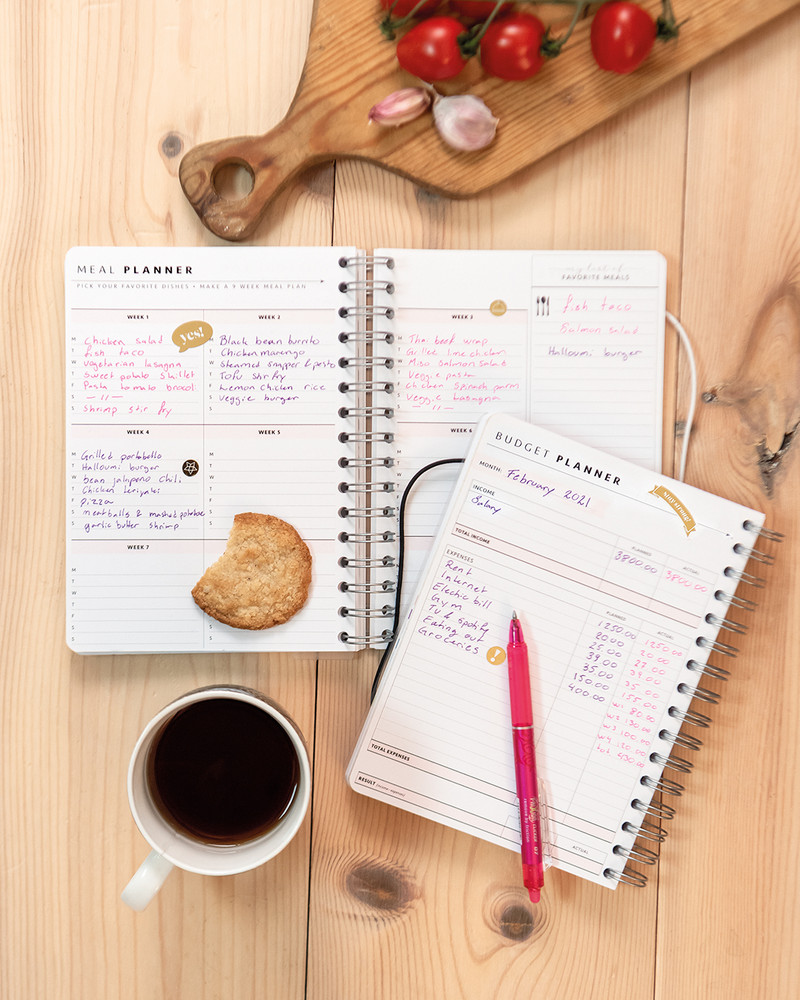 Download your free copy of the Meal Planner below, and start planning and saving!
DOWNLOAD MY MEAL PLANNER HERE
Our Meal Planner and Budget Planner are available as an option for the
back pages in your Personal Planner™
or you could
add them to your custom Mixbook™.
Need more inspo? Find out how you can create your own recipe book in a Mixbook™ and how to use it together with our sticky notes!
*The total amount of weeks varies according to your planner size.
Plan with Me - February 2023
Get inspired to decorate a new month with us. Watch our tutorial here!
Desk Pad Planner 3 Ways + Free Printable
Have you discovered our newly released desk pad planners yet? Here's 3 nifty ways of using the Monthly design.
Free worldwide shipping
Happy customers
Safe payments