home / Tips & Tricks /
Meal Planning & Habit Tracking Made Easy - Download Our Templates!
Meal Planning & Habit Tracking Made Easy - Download Our Templates!
Meal Planning & Habit Tracking Made Easy - Download Our Templates!

#Freebies #Planning #Organization
---
Hooray! Now there's a bunch of brilliant back pages to meal plan right in your Personal Planner!

With our handy meal planner, you'll never be stuck for dinner ideas again, and you'll always be able to reply to the nagging question "what's for dinner?" just by pointing at your meal planner with a confident smile. Simply add the Meal Plan pack at the end your Personal Planner, and off you go!

First, make a "library of dishes" by entering your staples and favourite meals into the list to the right. Then, distribute them over the weeks and, hey pesto! I mean, presto! :) You now have a delicious 9-week meal plan.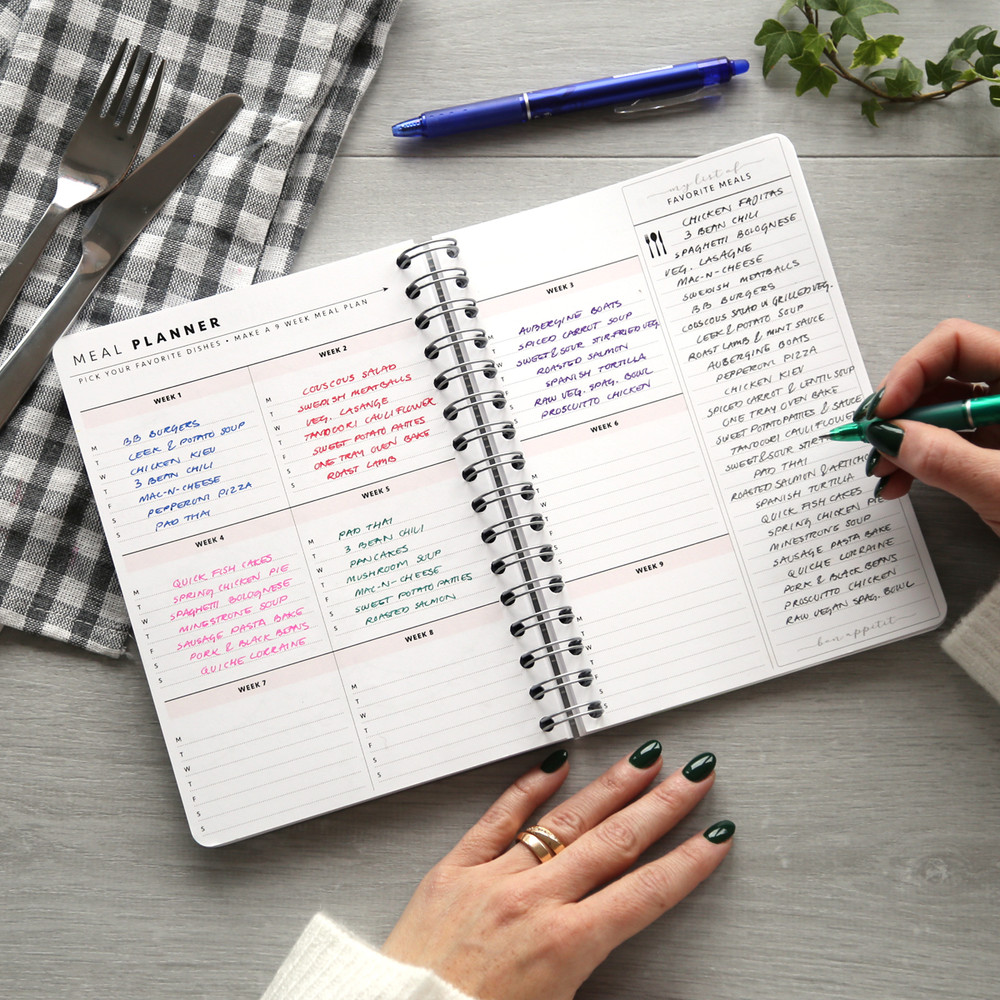 You'll find these pages in stage 4 when creating your planner.

I WANT TO CREATE MY PERSONAL PLANNER NOW!

But wait, there's more! We have lots of lists and habit trackers available as back pages packs, too!

In Tracker Yearly, pictured below, you're able to track your mood, screen-free days, eating habits, workout routine, or whatever you like. Make a key by colouring the bottom squares and writing what each colour represents. Then, colour one square each day in the tracker, in the colour that best matches your experience or achievement. By the end of the year, you'll have a super satisfactory, visual overview of your achievements. Aaah...!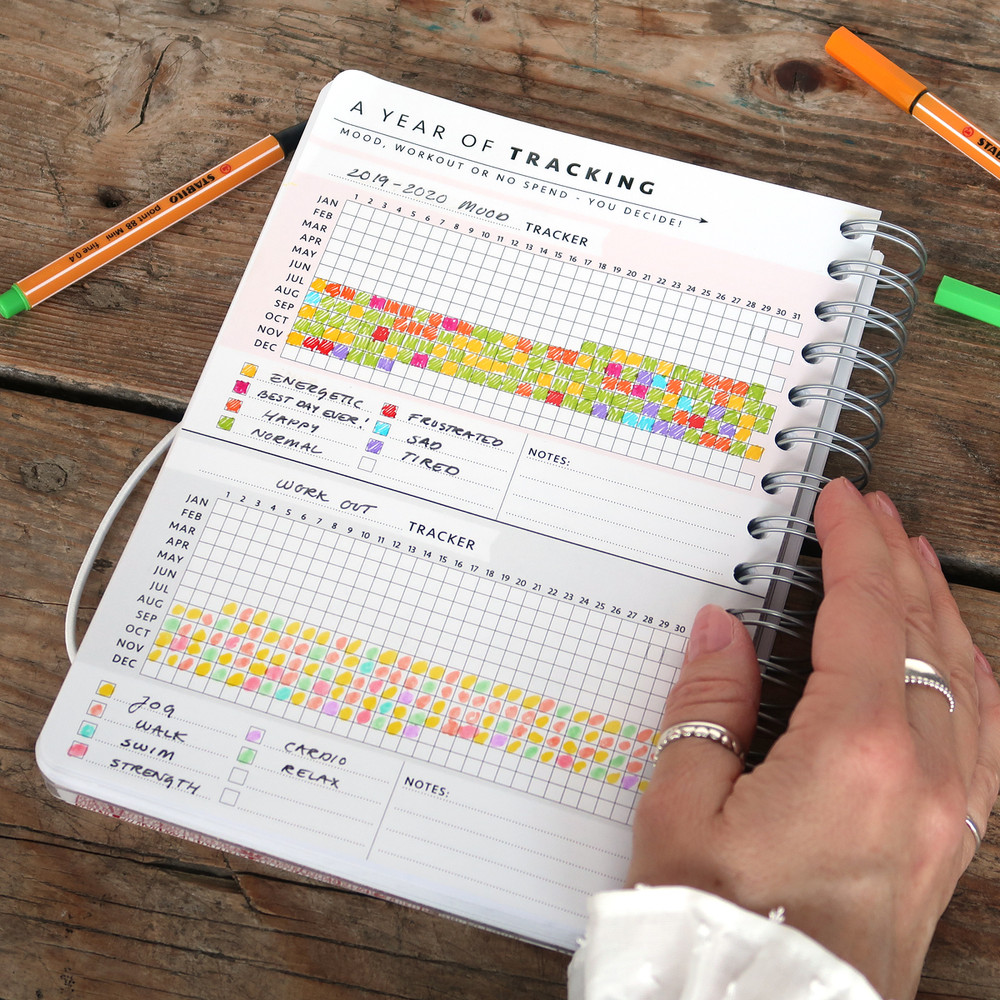 Oh, but we know you can't bear waiting for your new planner to arrive, right? So in the meantime, we've made available the Meal Planner and Tracker Yearly as templates to download and try at home. Click below to get your hands on them!

Meal Planner template
Tracker Yearly template

ARE YOU ON INSTAGRAM OR FACEBOOK? Tag your pictures #itsprettypersonal and @personalplanner to share with a wonderful, worldwide planning community! 😊
5 Ways You Can Celebrate Earth Day
What are some ways we can celebrate Earth Day this year? You might never have noticed this date in your calendar before, or you might be a full-blown eco-warrior already. No matter where you are in your journey, Earth Day is the perfect reminder to think more about how and why we consume as we do. Here are some fun ideas and challenges to tackle this 22 April.
12 Mood Tracker and Habit Tracker Ideas - Free Printables!
What if you could track your habits and see how they impact your moods? Using a habit tracker in combination with a mood tracker can help you see patterns in your behaviour and help you change things if needed! Here's 12 mood tracker and habit tracker ideas to get you started - oh, and free tracker printables too!
Free worldwide shipping
Happy customers
Safe payments