Holiday Gift Wrapping - Free Downloadable Gift Tags
The holiday season is upon us, and in the midst of all preparations and traditions, we wanted to give you a little holiday gift, from us to you: a cute collection of retro-inspired gift tags! Download them, print them on label paper, and make your gifts look extra special this festive season.
---
The holiday season is upon us, and you probably have a few things to organize and put together before celebrations can begin. One of our favorite holiday traditions is treating family and friends to holiday gifts. Receiving gifts is fun too, of course, but giving them is even more fulfilling!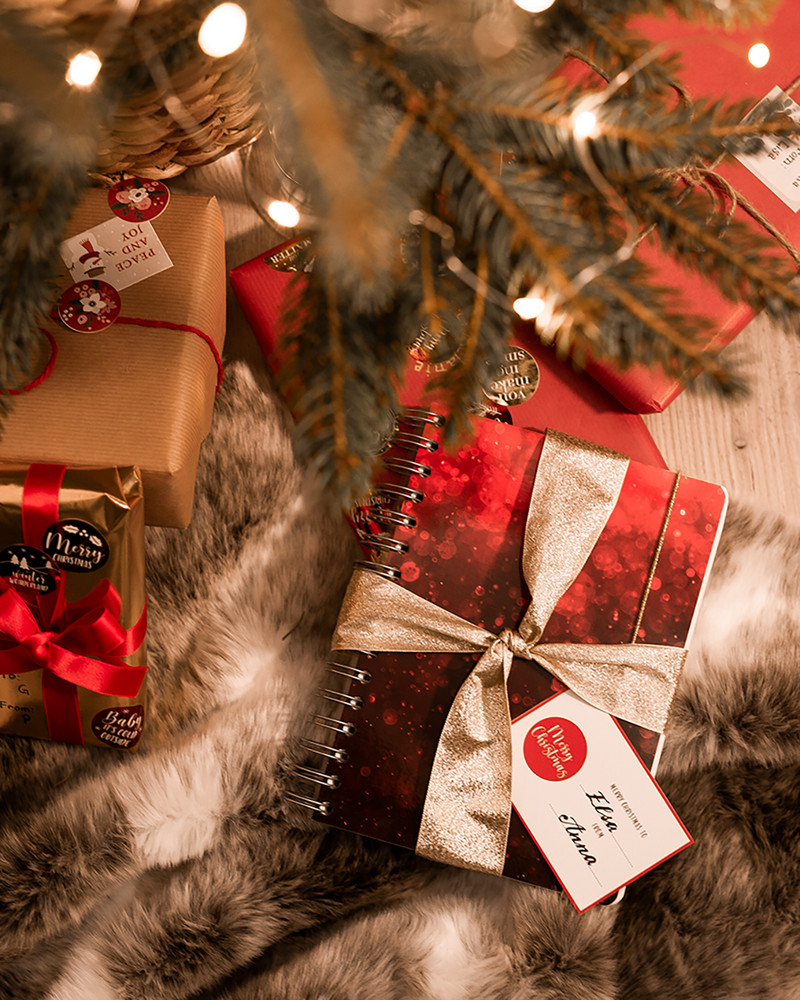 The gift wrapping stage is so magical! First, if you're really into it, you probably start looking for ideas and inspiration on Pinterest well ahead of time. Then there's the picking and choosing between different kinds of wrapping paper, ribbons and cute little extras to decorate your gifts, making them that bit more special and personal.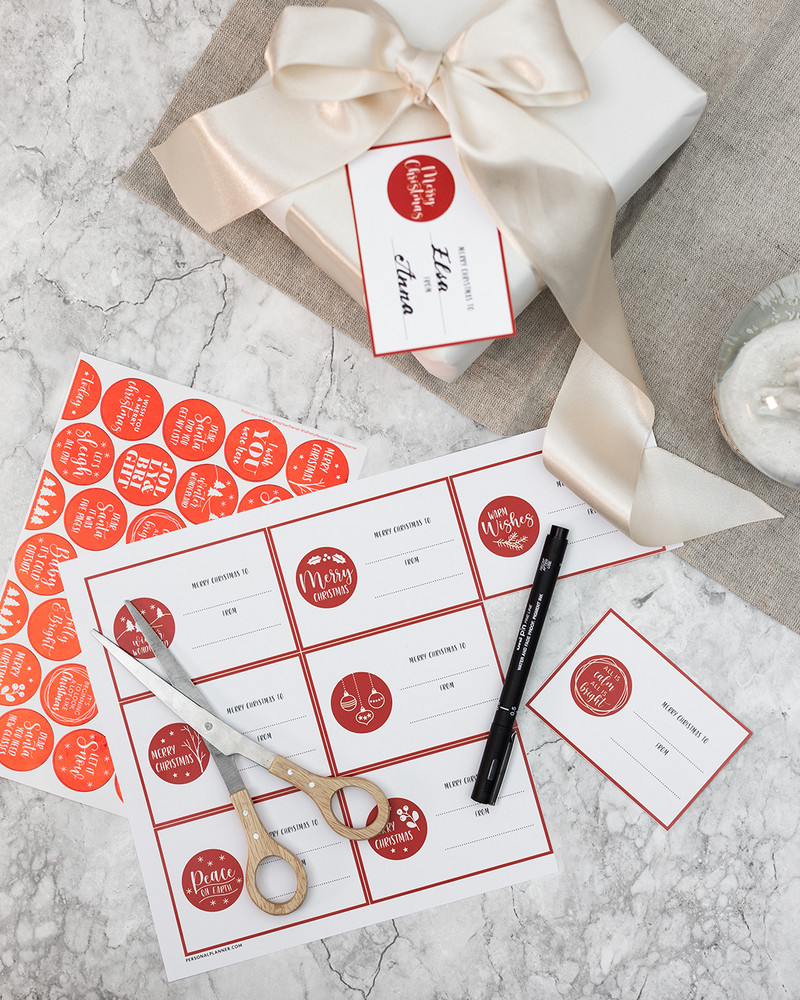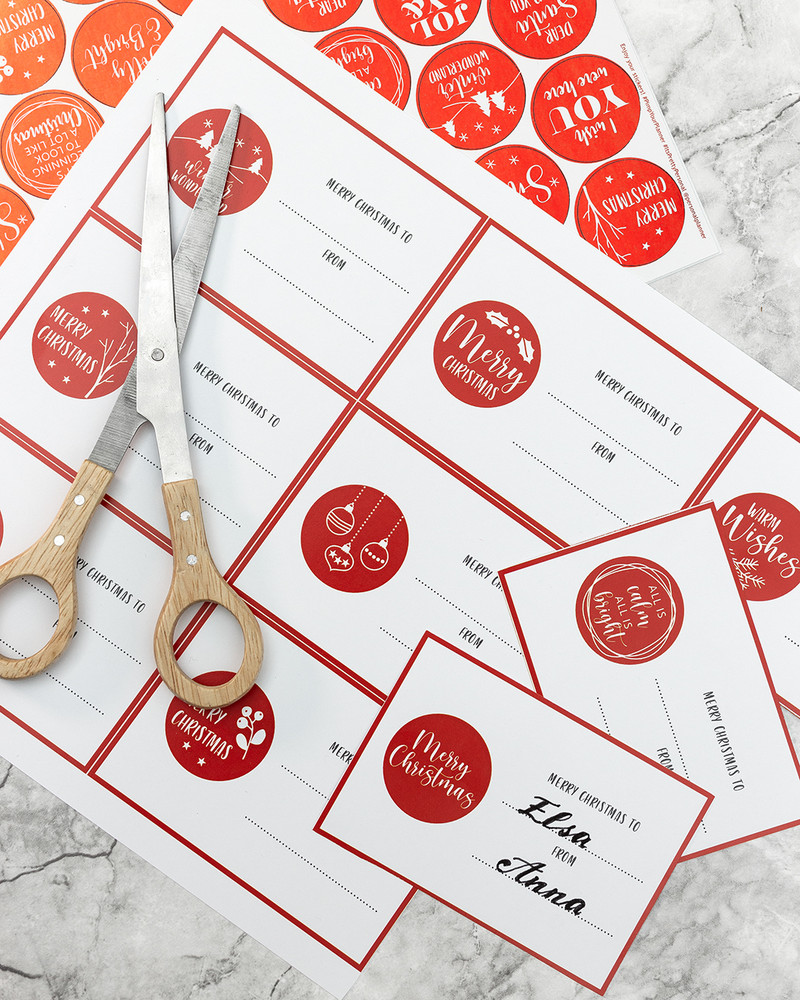 Regardless whether you love gift wrapping or rather hand over the responsibility to someone else, we thought we'd share our best tips on how to make the most of this sweet moment:

1. Put on your favorite holiday playlist - full blast!
2. Have lots of festive treats at hand: Sugar cookies, candy canes, mince pies, mulled wine…whatever you like and that you know will put you in the right mood!
3. Gather all the materials you'll need: wrapping paper, ribbons, Scotch tape or washi tape, and a pair of scissors.
4. Unleash your creativity, and enjoy that feeling of anticipation of giving a loved one a little surprise!


DOWNLOAD VINTAGE INSPIRED DESIGN HERE
DOWNLOAD CLASSY CHRISTMAS DESIGN HERE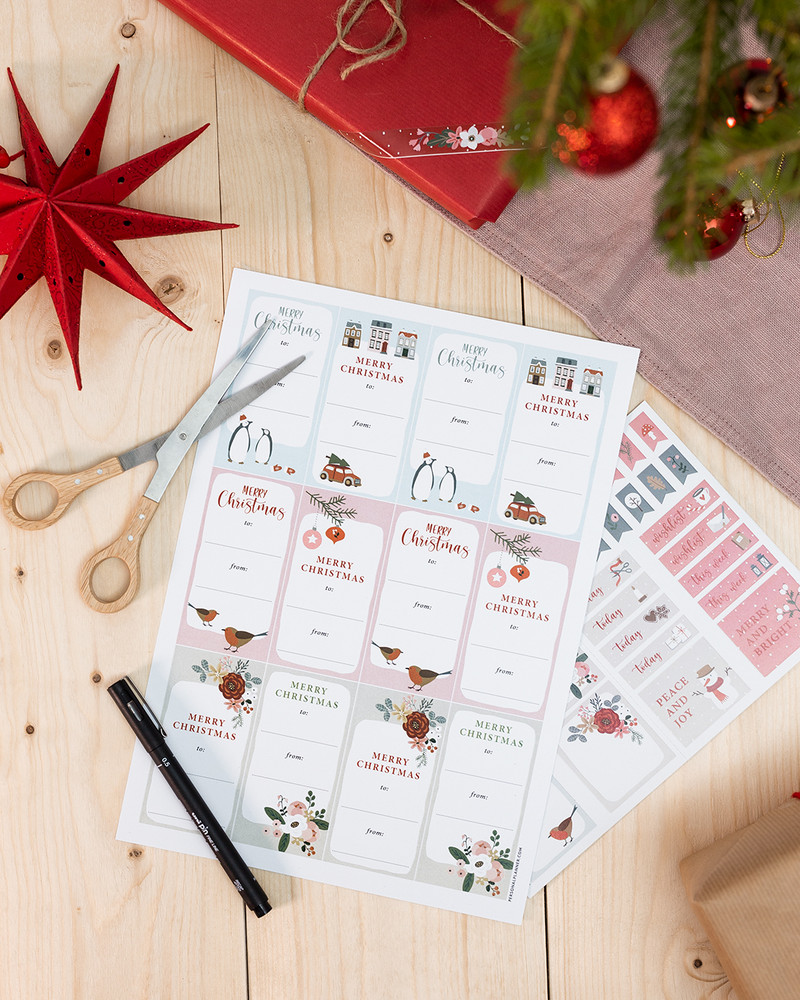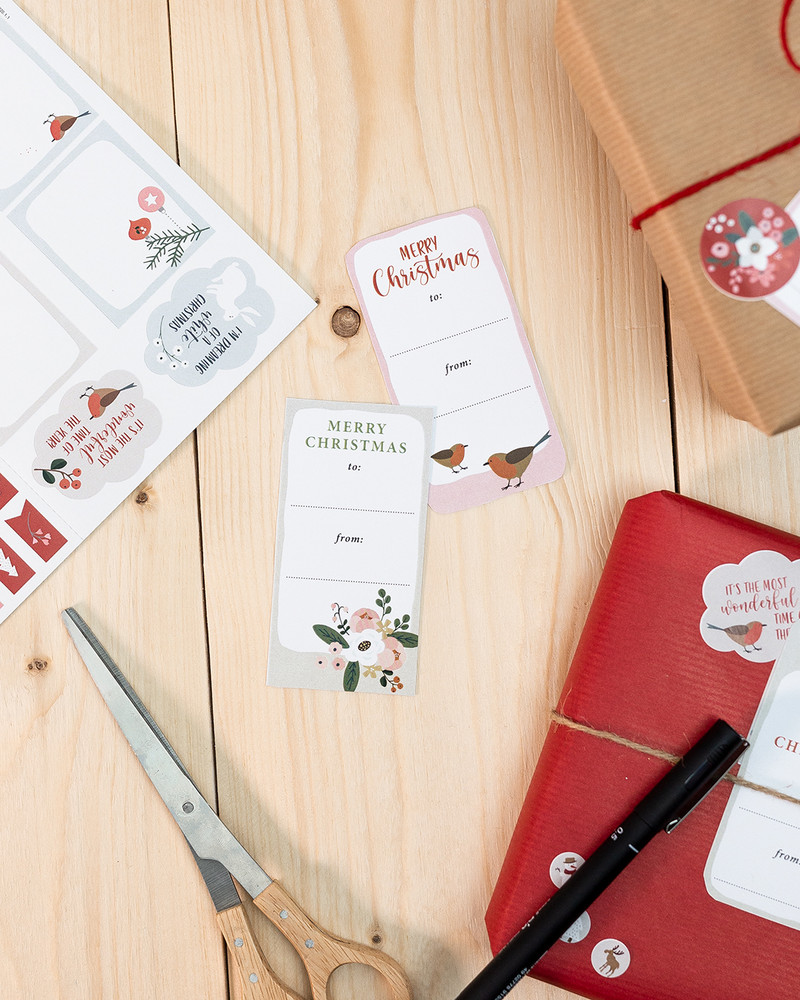 Our last (but definitely not least) tip comes as an early gift from us to you:
a cute collection of gift tags in different colors and themes,
ready for download below. We've made them in two different designs: a wintry, vintage inspired one, and another in classy Christmas red. Just print them on sticker paper or standard copy paper, cut them out, and
decorate your gifts in a lovely, personal way!
Oh, and obviously you can pair them with their sticker version,
Dear Santa
and
Merry & Bright
, for gorgeously glam gifts!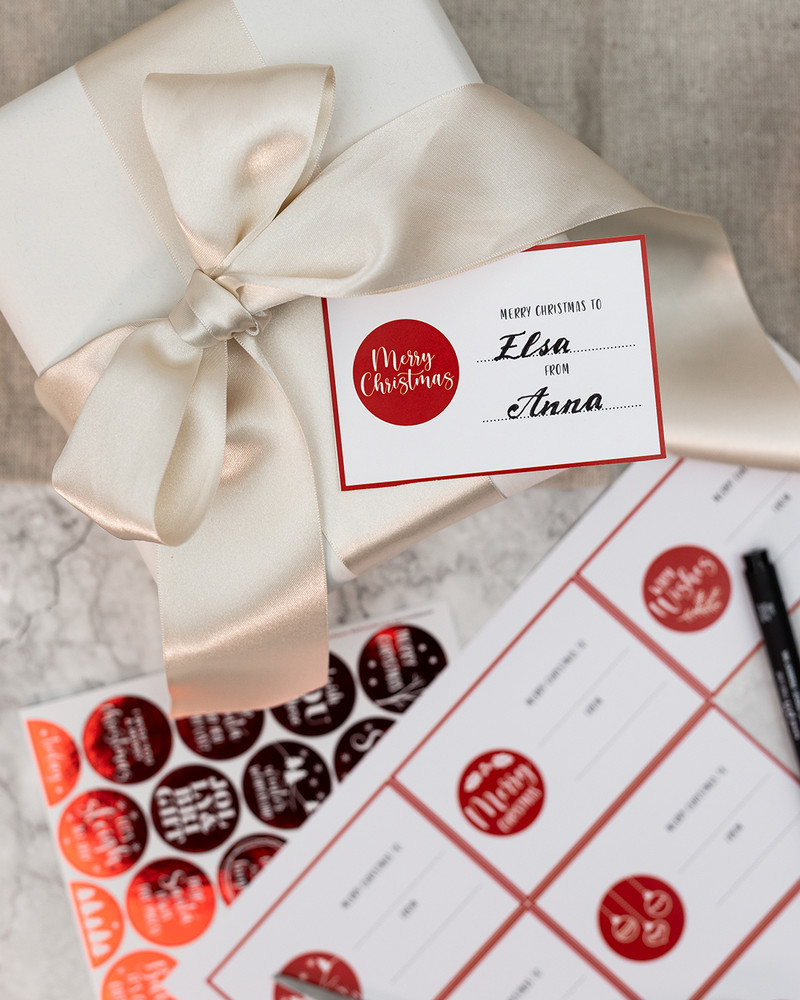 Have fun in your Christmas workshop!
DOWNLOAD VINTAGE INSPIRED DESIGN HERE
DOWNLOAD CLASSY CHRISTMAS DESIGN HERE
Simple but Powerful Ways to Practice Gratitude Every Day
You've probably heard how great a gratitude practise is for our overall wellbeing.

But how do we bring it into our everyday, and express it to those we love? Let's look at some simple, practical ways of practising thankfulness in our lives.
Free worldwide shipping
Happy customers
Safe payments