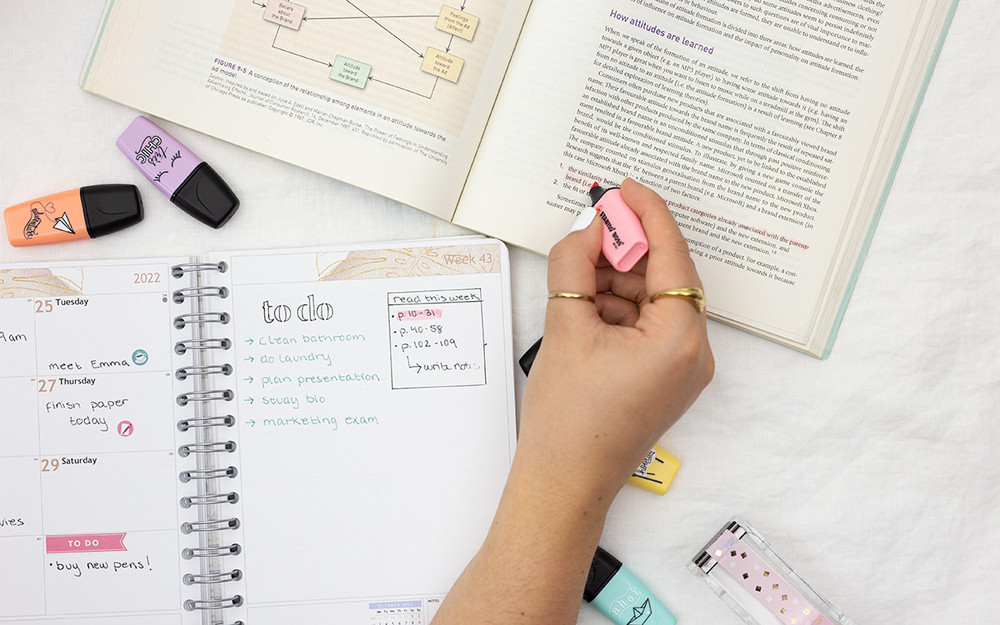 Top 3 Tips to Structure Your Studies in Your Planner
Use your planner to structure your days and start studying smarter - not harder! Read our 3 top tips below.
---
If you're going back to school or are starting university this term, these tips will help you create a framework for your days - all with a little help from your trusty Personal Planner and some practical study accessories.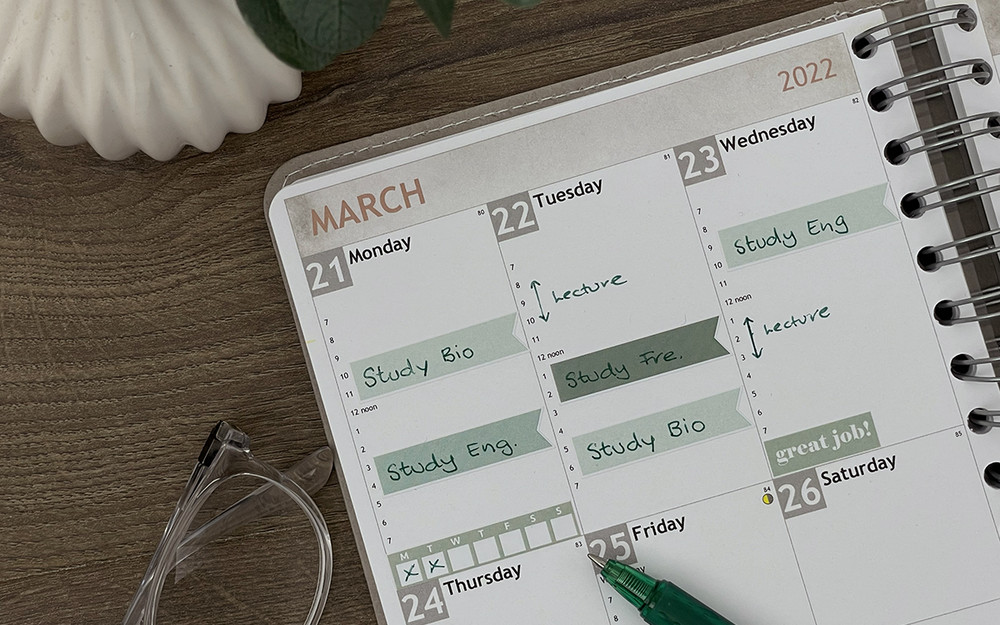 ONLY STUDY FOR JUST ONE HOUR
Wait, just one hour?! Yes, or at least only one hour at a time! Long study marathons aren't that great for learning, so if you want to retain more of what you're studying, you should try penciling in 1-hour sessions throughout your day. When the hour's up, take a short brain break: stretch your legs and go outside for some fresh air for a few minutes. Then you might be up for another few 1-hour study blocks after! The beauty with this approach is that a shorter study session tends to be easier to squeeze in, even on your busier days.



GET STUCK IN WITH STICKY NOTES
Are you a bit of a perfectionist or someone who frowns on a messy-looking planner? Try our sticky notes, Stuck on you! Jot down your assignments, projects, and pages to read on a sticky note, then place it in the relevant week. Once you're done with those to do's, you can just remove the note and then add a fresh one with your tasks for the rest of the week.


SEE ALL STICKY NOTES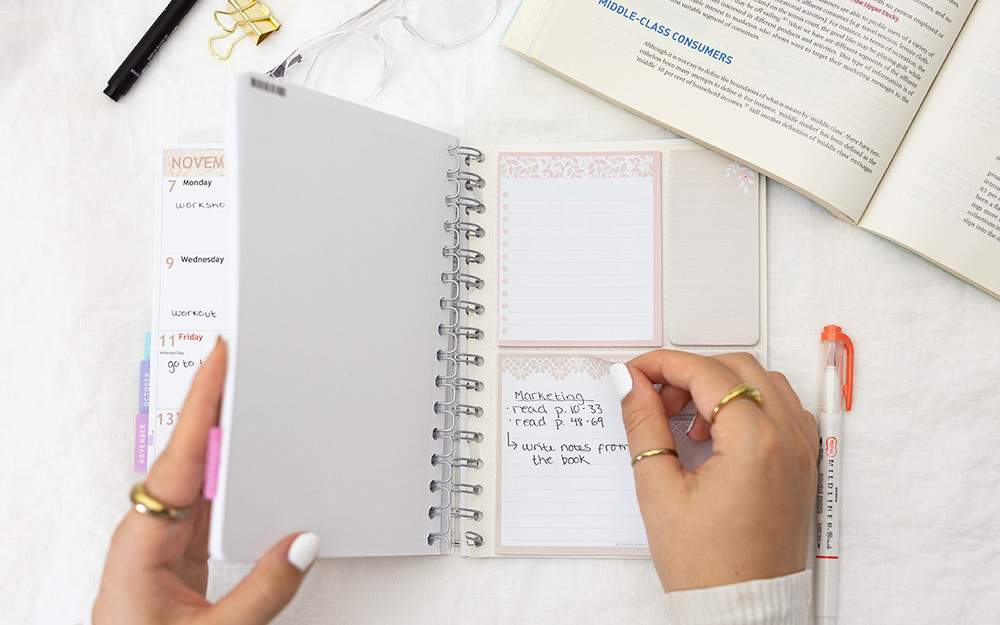 Did you know? You can keep your sticky notes wherever you like in your planner, by snapping them in place in the spiral.
FIND THE PERFECT PENS FOR YOU
Different pens have different areas of use. Check out our top three pens for study success: highlighters, pens with erasable in, and beautiful fineliners.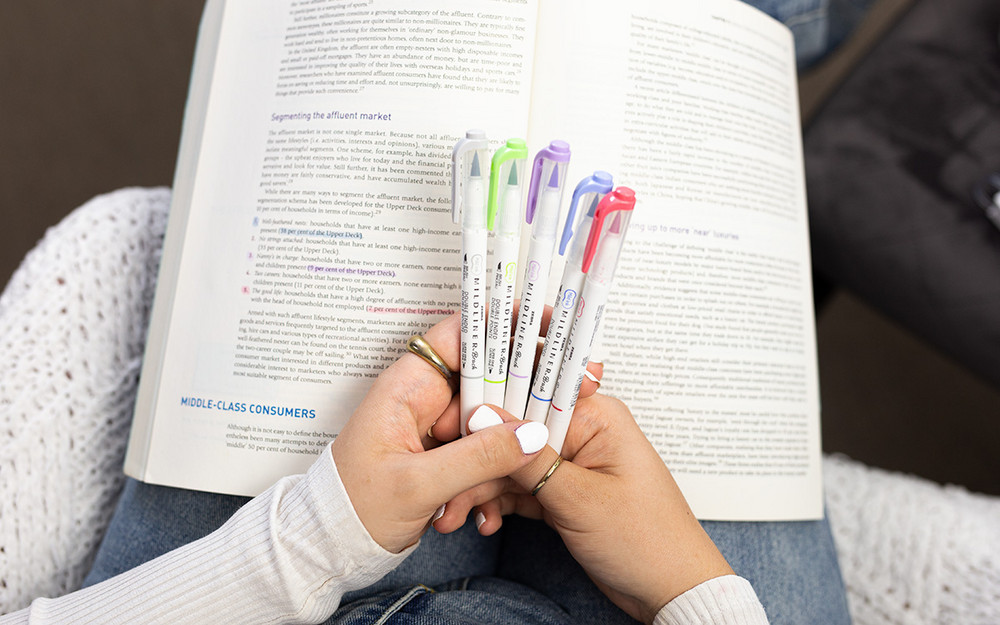 Highlighters - Zebra Mildliner Brush
Zebras gorgeous highlighters
Mildliner Brush
are cleverly double-ended, featuring a brush-like tip as well as a fine marker, pushing the pens' usability to the max. Use the fine tip for coloring - think our doodle modules and detailed coloring pages. Create beautiful lettering-style titles in your study notes with the brush tip, or use it as a highlighter. Available in sets of five pens, in three different color combos.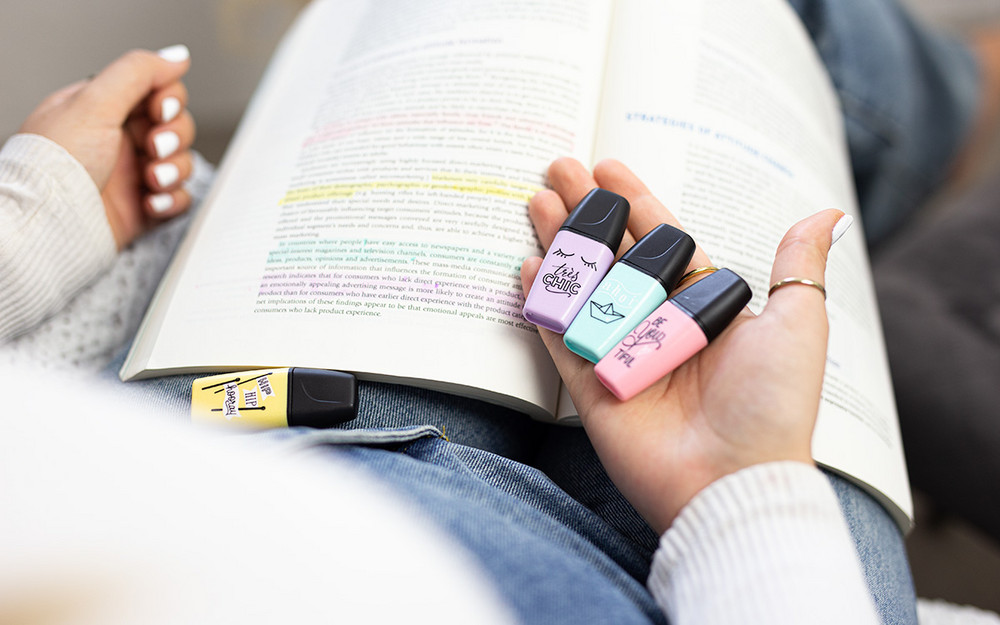 Highlighters - Stabilo Boss Mini
Quite possibly the cutest highlighters in the whole wide world! These minis are a must-have in your pen case, to help brighten up your study notes or put a pop of color in your planner.
SEE HIGHLIGHTERS
Pens with erasable in: Frixions
The super-hyped Frixion pens with erasable ink are available in 10 different colors and are perfect for writing in your planner or for taking notes in class. Last-minute plan change? Spelling mistake? Not a problem - just erase and write again!
Pens with erasable in: Change of Heart
Our Change of Heart pens, also made with erasable ink, are great to use in your study notes, and will help you keep your books looking neat and tidy. These pens work very much like Frixions, but are a little more budget friendly - usually a good thing if you're a student!
SEE PENS WITH ERASABLE INK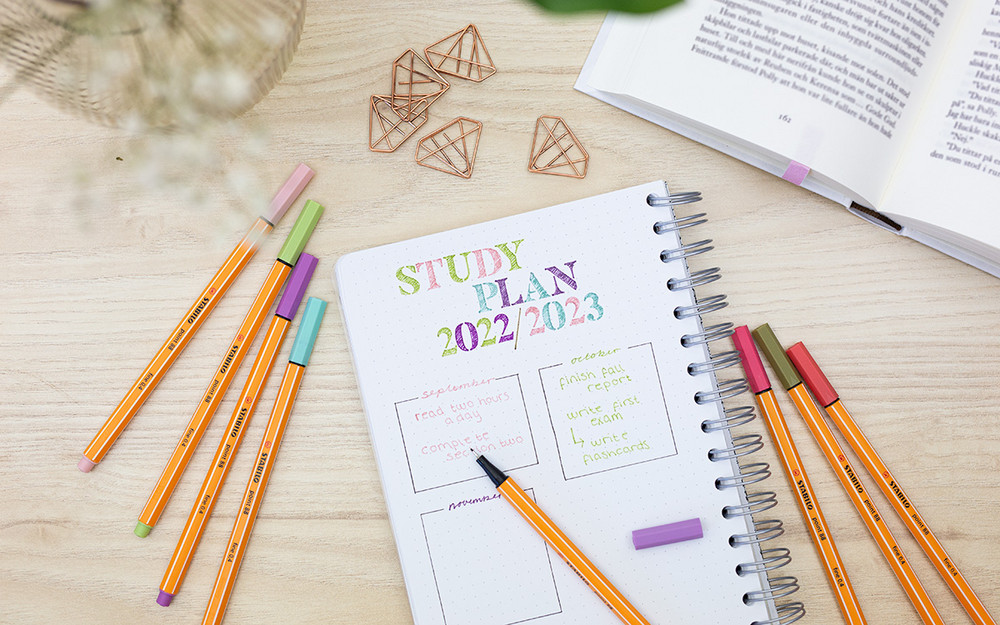 Fineliner Stabilo .88 ❤️ Stencils
Stabilo's classic hexagonal pens, loved by generations of students! The happy shades will add a pop of color to your study notes, and the extra long, thin tip works particularly well with our stencil sets - a winning combo!
BUY FINELINERS
BUY STENCILS
How to Motivate Kids with a Reward Chart
Use the Kids Reward Chart to empower your children to take responsibility for simpler tasks at home. Offer a small reward and create good routines the fun way!