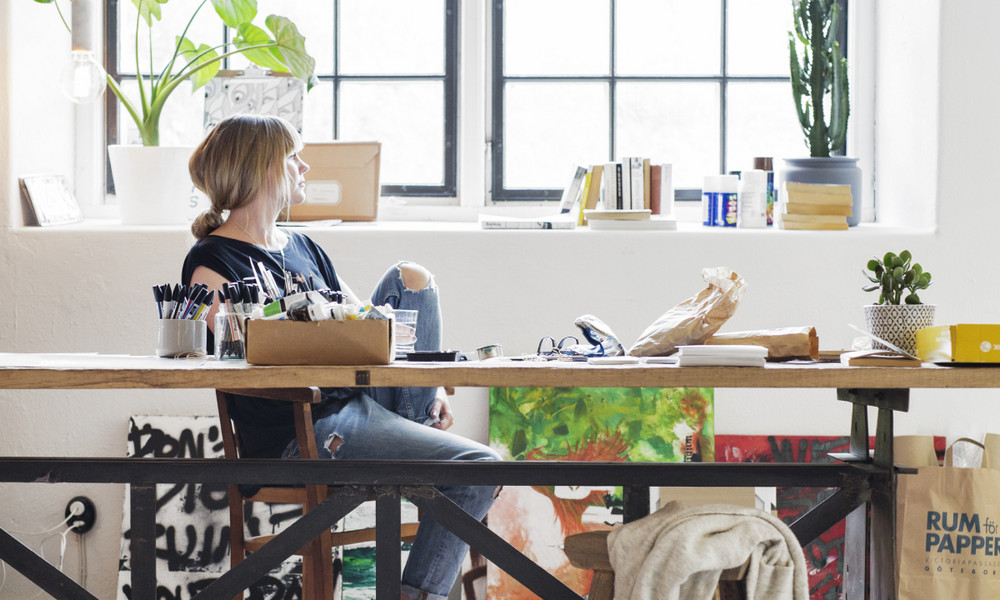 Illustrator Angelica Lucaci: Creativity & Mental Health
Is there a link between creativity and mental health? Find out in our interview with illustrator Angelica Lucaci (@hejnum), where she talks about her personal experiences of self-criticism, mental health, and our new themed pages - Fill with Patterns - developed in collaboration with her.
---
Angelica Lucaci is perhaps best known for her adult coloring books. She's worked as an illustrator since 2014, and has continued to expand her creative toolbox by training to become a landscape gardener. But, Angelica admits, she hasn't always had confidence in her own creative expression.

"It wasn't until I was an adult that I realized I've always had extremely high expectations of myself. I was seldom happy with anything I'd created, and it came to a point where I had to start giving myself permission to do what seemed strange or wrong in my eyes, and to let myself create just for the sake of creating. I tried ignoring my inner critic, and instead let the person viewing my work decide if it was good or bad."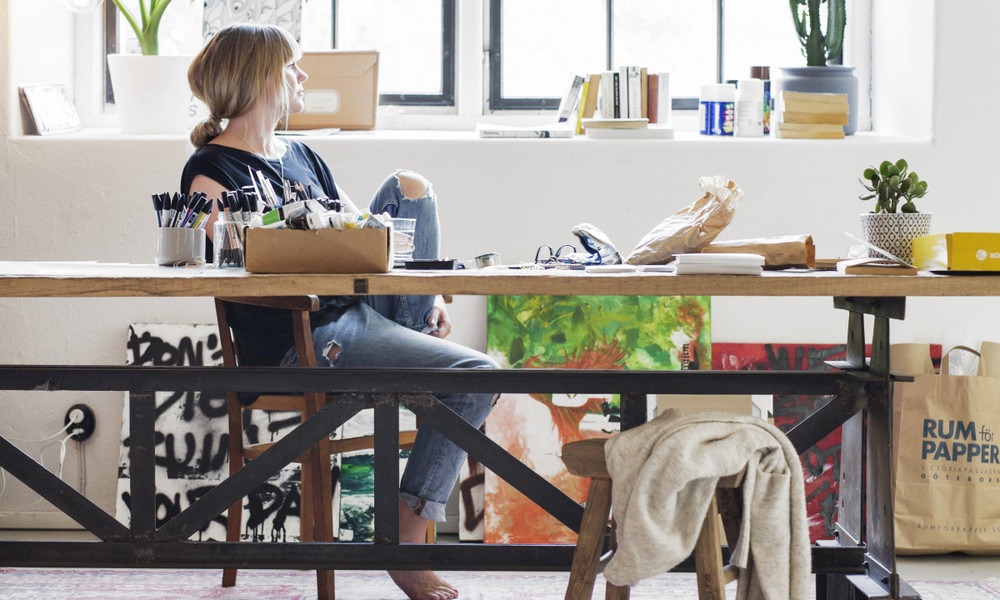 Photo Bodil Bergqvist

Over the years, Angelica's drawings started to accumulate, yet she didn't have the courage to share them with the world - she just wasn't happy with them. In the end, her husband gave her an ultimatum: she either started sharing her work, or he would get rid of her piles.

"That really lit a fire under me! I started an Instagram account under the pseudonym @hejnum, where I finally started sharing my designs. Shortly after, I received my first commissioned work! For more than 10 years, I worked as a surveyor engineer, and had @hejnum as a side hustle. It was during this time too that I got to publish several adult coloring books."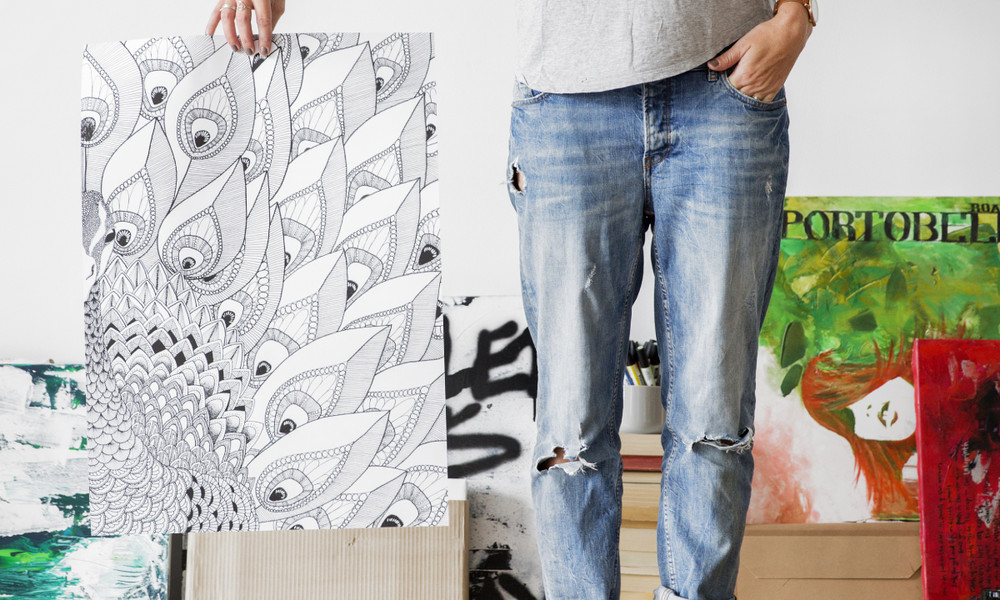 Photo Bodil Bergqvist

As the commissions started to drop in, Angelica's confidence grew, and she could begin to trust that what she created had value, and that people really enjoyed her work.

"I'd like to point out that even though I now have the confidence to share what I create and sometimes even feel proud of it, my inner critic is still in here. It's something I have to work on EVERY SINGLE DAY."

Because we're constantly bombarded with the creative work of others, especially on social media platforms, Angelica believes it can be tricky to find one's own voice and to stop comparing oneself and one's skills to that of others.

"What you have is unique, and that's your strength!"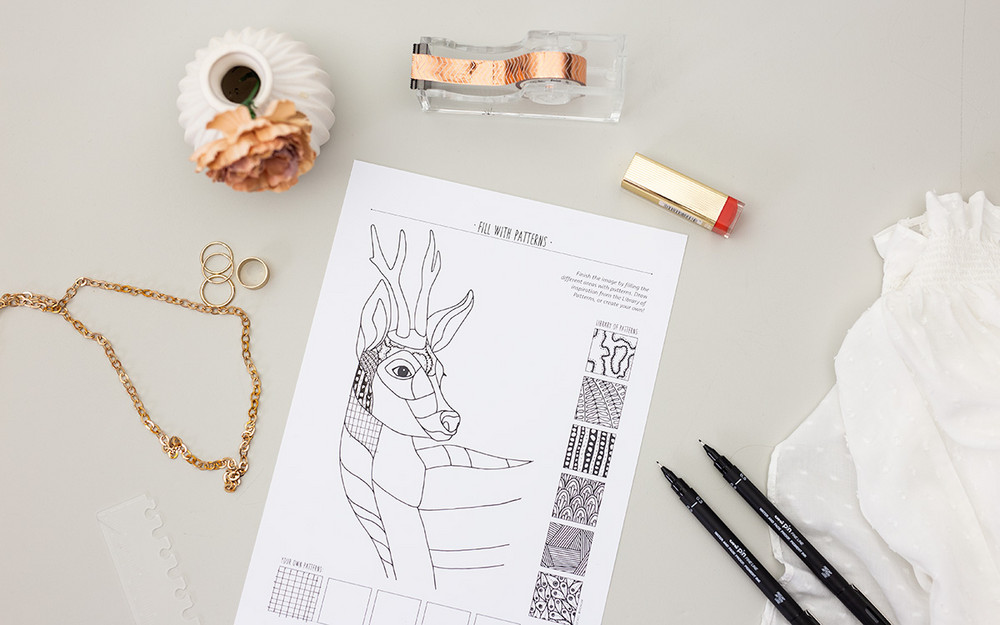 Angelica has been running workshops for a number of years, where participants get the chance to practice creativity without focusing too much on the result, but rather on the interplay between brain, eye and hand. It's a place where you're allowed to be creative, and where there's no judging of the end result.

And that's also the idea behind our new themed pages, Fill with Patterns, created in collaboration with Angelica. These pages will help you pause from your daily life for a little while, and focus only on the movement of the pen on the paper. The main illustration is already there - what's left for you to do is to slowly fill the different segments with lines and dots, abstract patterns and shapes. Take some inspiration from the pattern library, or create your own patterns. Download our free printable below to get a little taste of these pages, available to add at the back of your planner or in a Mixbook.


DOWNLOAD PATTERN PRINTABLE HERE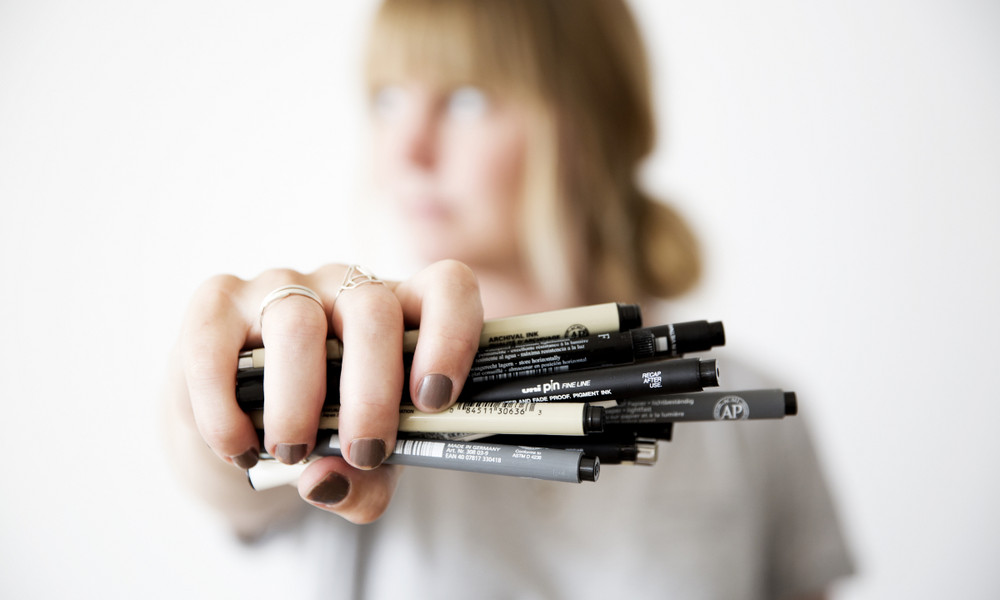 Photo Bodil Bergqvist
Inspiration can be found in so many places, if you ask Angelica: in nature or in a melody, during a workout, when spending time with friends and family, or in a deep, meaningful conversation.
"Attending workshops together with likeminded people is incredibly inspiring - there's something so powerful in women's networks and when we build one another up. I'm very inspired by other creators who have a bit of self-distance and can laugh at themselves, and lift up others."
CREATE A MIXBOOK HERE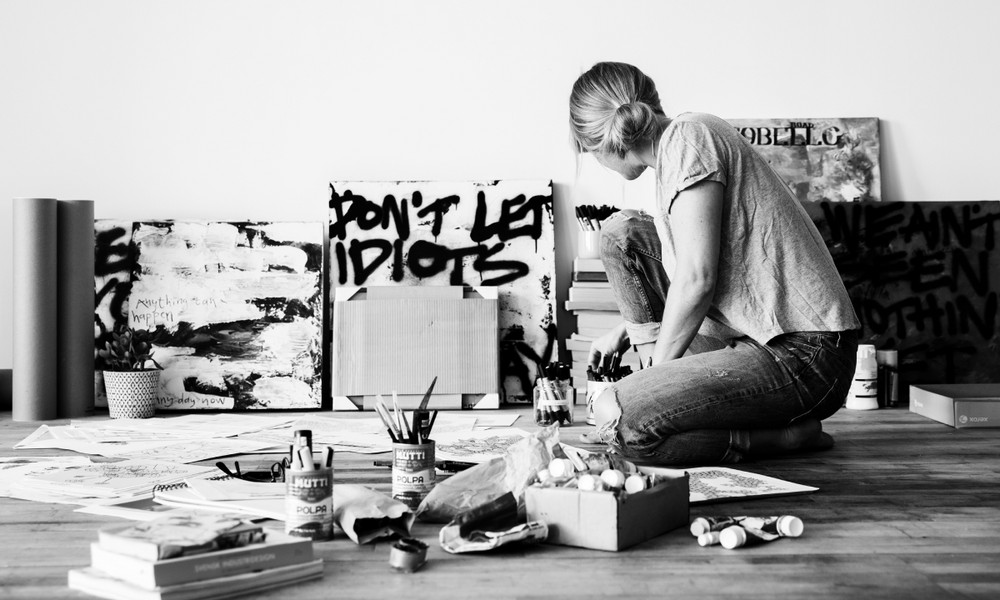 Photo Bodil Bergqvist
There's a strong link between creativity and mental health and self-care, according to Angelica. It's about having patience with oneself, letting go of the pressure to perform and recognizing the unique beauty in one's work.
Angelica's 3 tips for boosting your creativity and mental wellbeing:
1. When you're on the phone: sit down and doodle on a piece of paper, just like we used to do in the days of landline phones, when you couldn't walk around because of the chord! Phone doodling is completely unpretentious, as your thoughts are usually with the person you're talking with.
2. Sign up to a course or workshop for a creative activity - ideally something completely new to you, so you don't have too high expectations of yourself! It could be anything from candle or wreath making, to photography or pottery or anything else creative! Check what's going on locally in your area. And while you're there, don't focus on the results - just enjoy the fun of the moment!
3. Get pen and paper, find a repetitive pattern online and try to reproduce it yourself as best as you can, but without copying. Start with a small area that you can fill easily, and think about how the pattern feels in your hand. The cool thing that happens here is that the interplay between brain, eye and hand almost forces you to calm down and focus on what you're doing. It's no coincidence that these kinds of activities are recommended for people with concentration difficulties or depression, because it trains your focus as well as your ability to be fully present in the moment.
So, pick up a pen, put on your fave tunes and flow with your creativity!
GET FREE PATTERN PRINTABLE HERE
---
To connect with Angelica and see more of her work, check out her Instagram, @hejnum.
How to Motivate Kids with a Reward Chart
Use the Kids Reward Chart to empower your children to take responsibility for simpler tasks at home. Offer a small reward and create good routines the fun way!