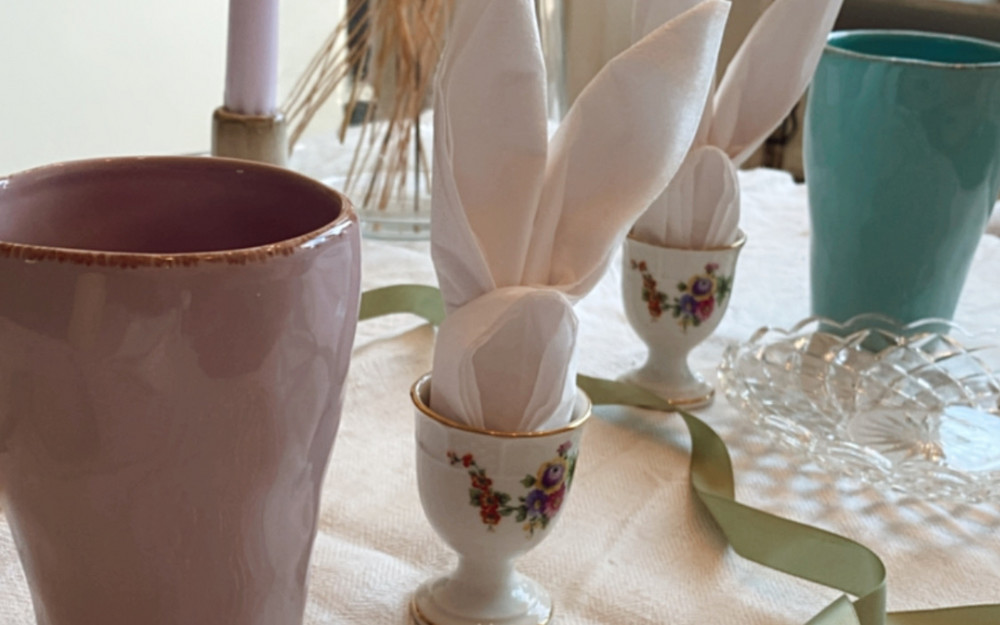 Easter Table Setting DIY - Easy Napkin Folding Tutorials
Get your brunch or dinner table holiday ready with these cute bunny napkin tutorials.
---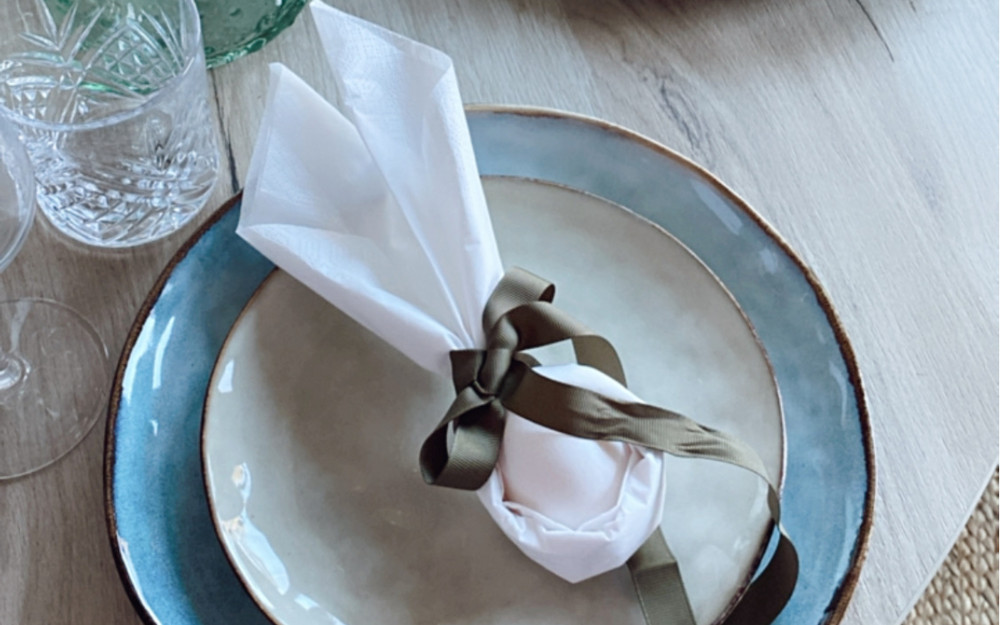 Glorious food, copious amounts of chocolate and relaxing times with family and friends - Easter is nearly here!
Why not decorate your Easter table a little egg-stra this year, with these cute napkin folds? Watch the video below, read the step-by-step instructions, and get ready to impress with a lovely decorative accent!
Folding 1: Bunny Ears
INSTRUCTIONS:
- Open napkin flat and fold diagonally.
- Fold bottom corner into center.
- Fold bottom edge once toward center. Repeat this for the top edge, folding twice toward the center, until you have one long flat strip.
- Fold strip in half and place an egg between strips.
- Tie a pretty ribbon just above the egg to keep it all in place.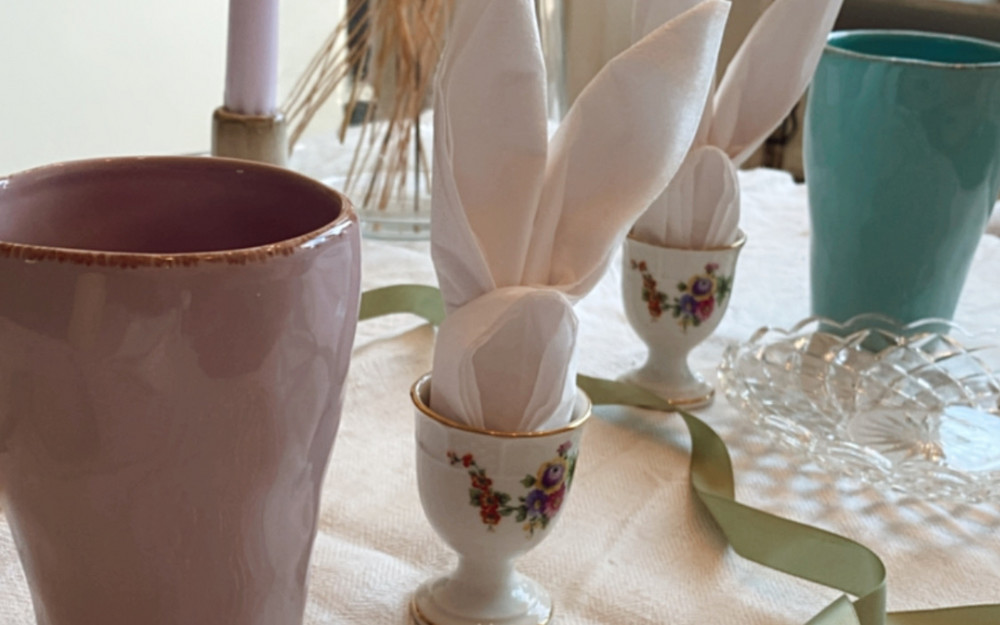 Folding 2: Adorable Bunny
INSTRUCTIONS:
- Lay napkin flat and fold in half.
- Fold in half again, lengthwise.
- Placing your finger at the top middle of the napkin, bring each side down diagonally towards the center.
- Fold bottom corners halfway up towards the center, creating a square.
- Fold side corners diagonally towards the center.
- Turn napkin upside down and flip over.
- Fold bottom corner just above the pleat.
- Turn napkin over again and tuck in one of the corners into the fold.
Happy Easter!
Love yourself some more DIY? Check out this adorable cardboard animals tutorial or download a few gorgeous coloring pages, available for both kids and adults!
Desk Pad Planner 3 Ways + Free Printable
Have you discovered our newly released desk pad planners yet? Here's 3 nifty ways of using the Monthly design.
Goal Setting 2023: Free Template
Set one specific goal every month with our free printable, and reach your goals and dreams in 2023!
Free worldwide shipping
Happy customers
Safe payments