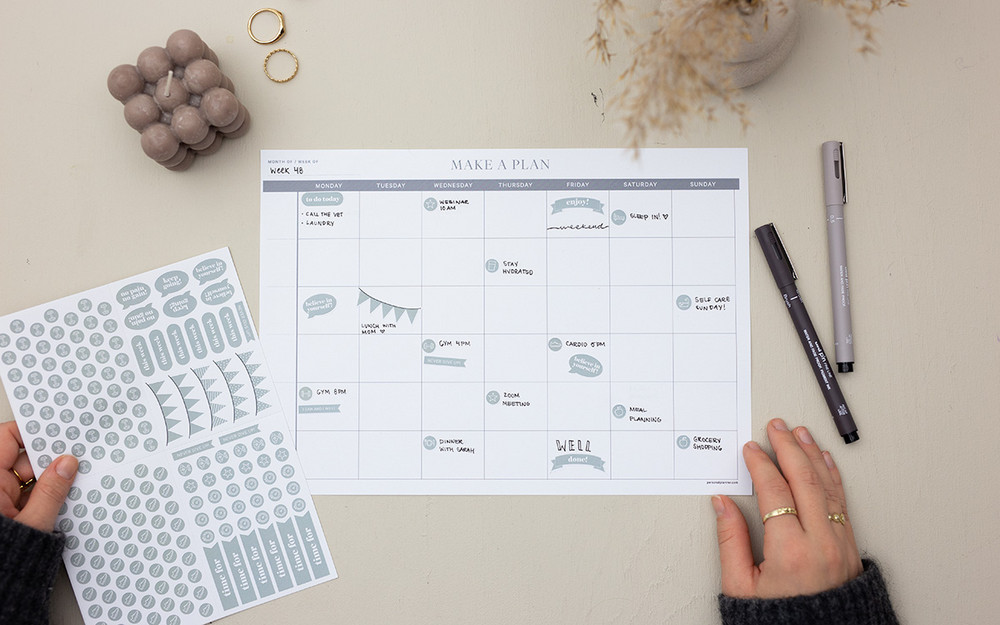 Desk Pad Planner 3 Ways + Free Printable
Have you discovered our newly released desk pad planners yet? Here's 3 nifty ways of using the Monthly design.
---
A desk pad planner can be used in a variety of ways, depending whether only you or the whole family are using it, and whether you're after a weekly or a monthly overview. Here's three clever ways to use the Monthly design. As a bonus, we've included a free printable of this design just below!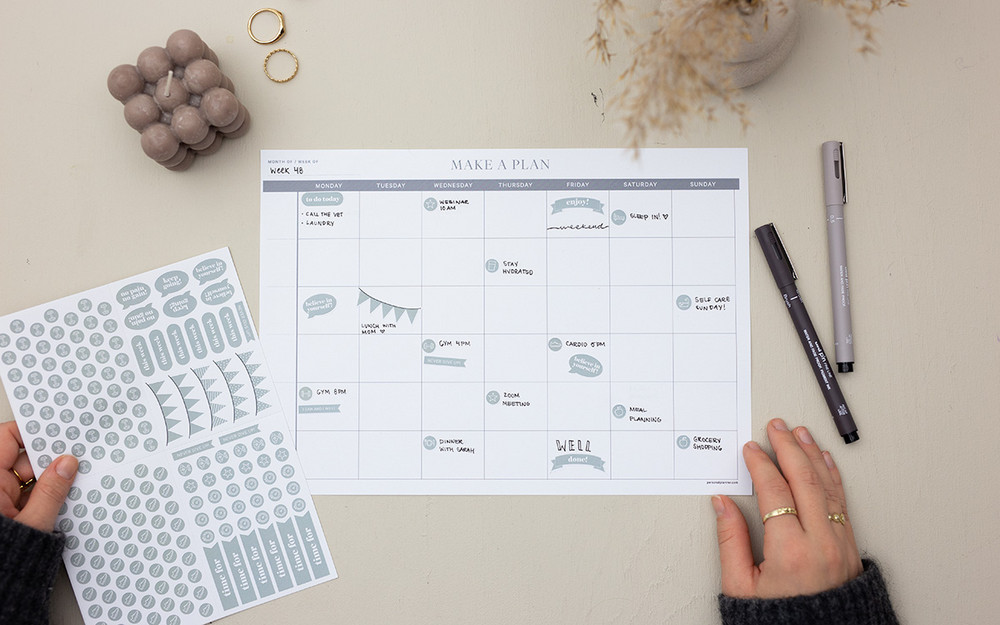 GET PRINTABLE MONTHLY PLANNER
This particular design is called Desk Pad Planner Monthly in the shop,
and is available here.
Undated, tear-away desk pad planner with overview of one month or one week per page, depending on how you decide to use it. Here's a few suggestions:
For a monthly overview:
Let each row represent a new week. Write the week number in the left-most column, then enter the most important events of the month in the respective day for an at-a-glance overview.
For a family weekly overview:
Enter the names of all family members in the left-most column, and write down their respective activities in the correct day box. A better overview of the entire family's activities will be hard to find!
For a weekly overview with time slots:
You can also use the left-most column to indicate time slots - you'll then have a weekly overview that can be used as a daily schedule.
DOWNLOAD FREE PRINTABLE
Guide to Our Creative Themed Pages
Our themed pages offer a smorgasbord of possibilities. Join us in this walk-through of all our Creative themed pages!