Decorating a Planner Spread with @Studyrella
Join sweet Corinne, from @Studyrella, as she shows us how she decorates a week in her Personal Planner. 💞
---
Our friend Corinne, planner decorator extraordinaire from @Studyrella, stopped by the blog to say hi! Here she'll show us how she pimps a planner spread, complete with cute stickers and her gorgeous signature calligraphy.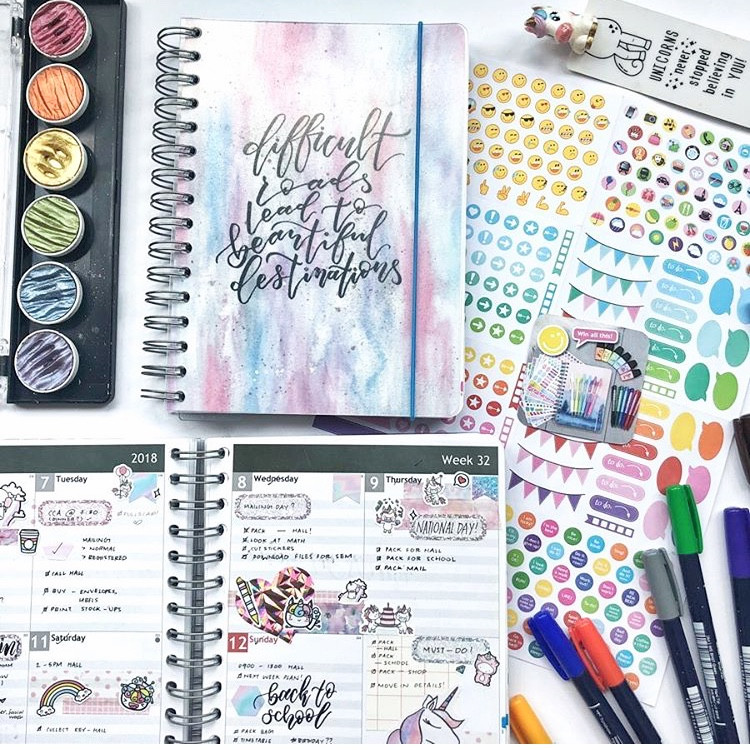 Hello! I'm Corinne. 😊

I'm a student at university in Singapore, and I've been using Personal Planner for three years now. My schedule is crazy hectic when the semester starts, and my favourite part of this planner is that you can customise it to suit your life.

Let me show you a peek of my planner, and how I use it to plan my day.


I find that decorating my planner keeps me closer to it, since I keep opening it to admire the spreads.
Click here to start designing your own planner!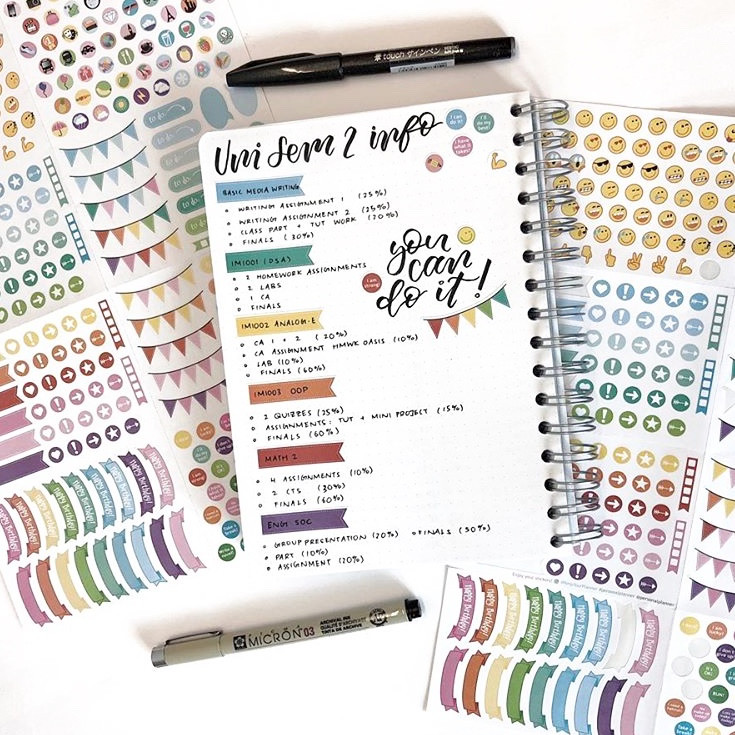 The accessories
aren't just pretty, they are super helpful too.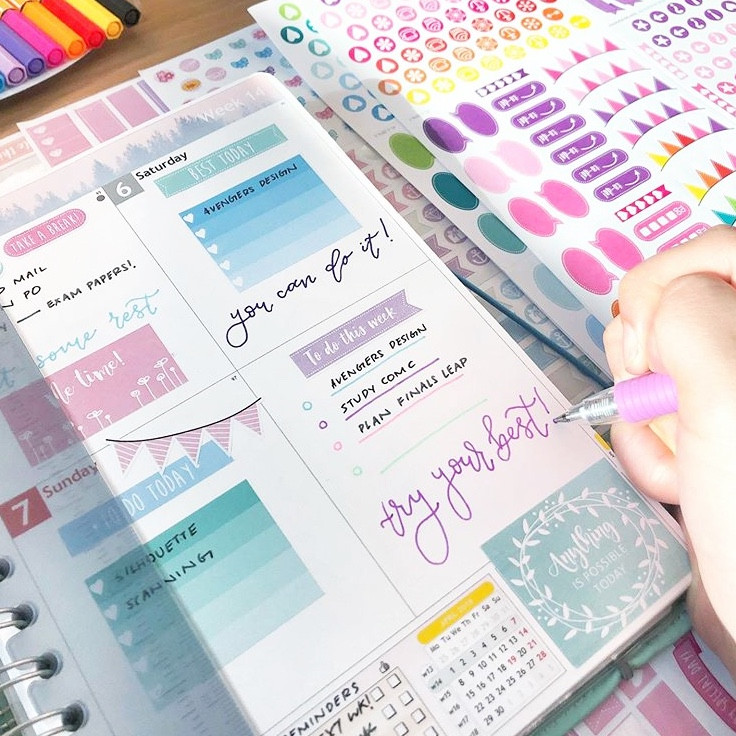 The stickers have so many new variations and colours - I'm living for it! 😀 It makes them so fun to use, and to go wild with all your favourite colours. Don't forget that they're functional too – you can write your to-do lists for each day, or events that you have that week.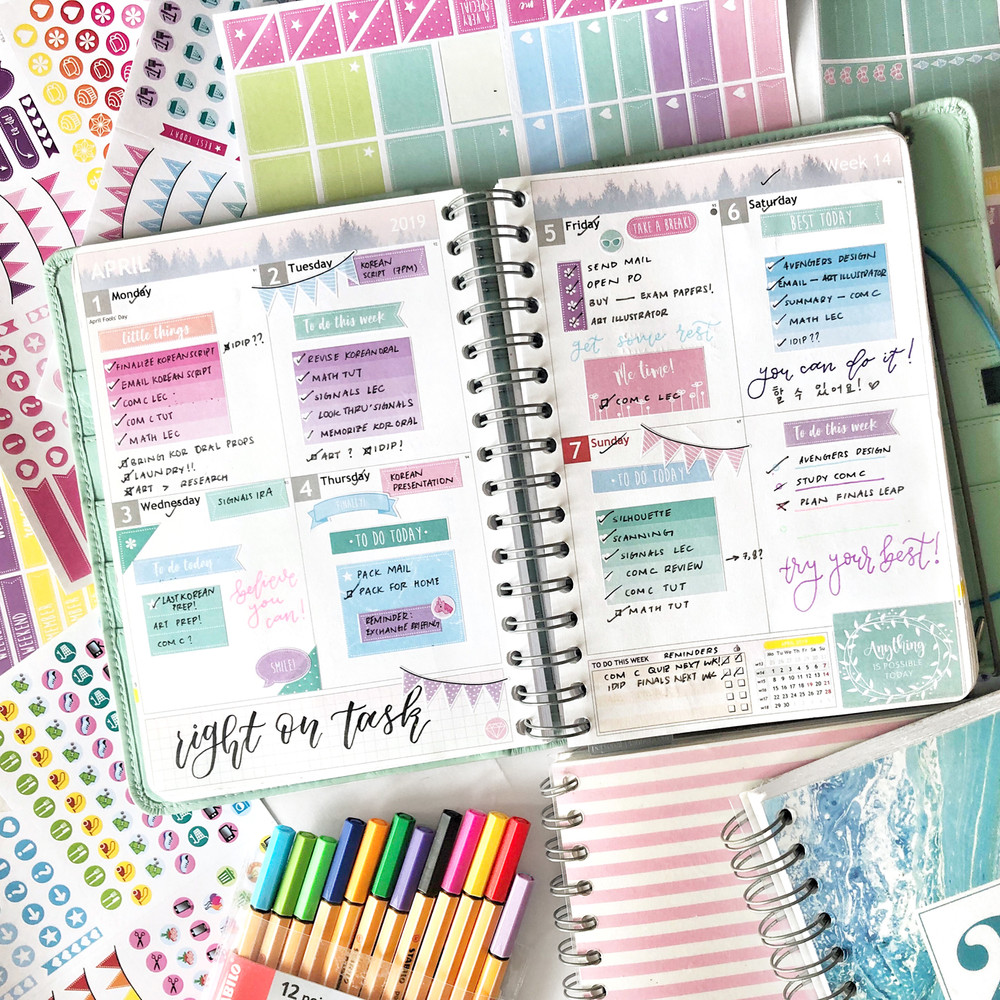 The modules I love to have at the bottom of the page are a weekly to-do list, and dot grid box for a new motivational quote each week.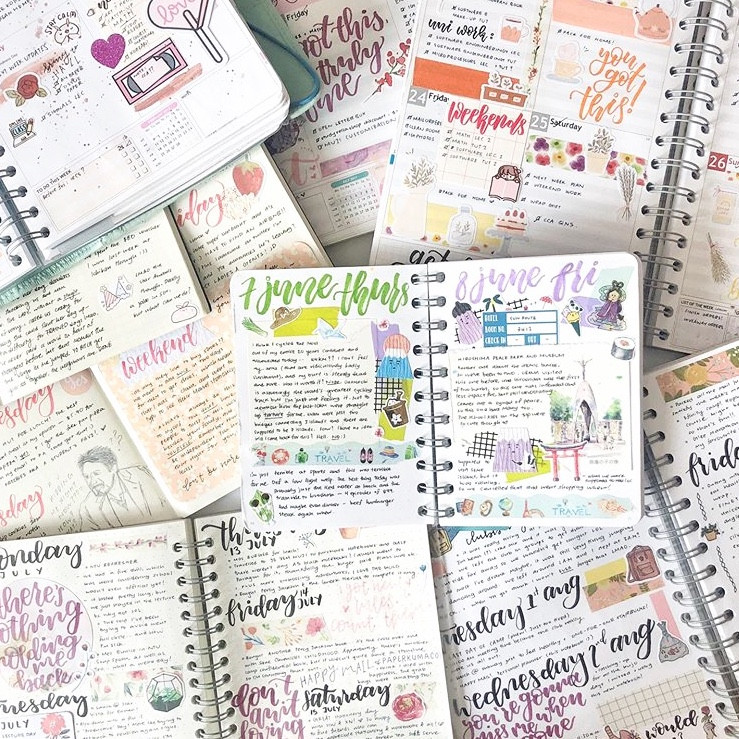 The one tip I'd leave behind? You're free to do whatever you want with your planner! There's just no rules about what you should or shouldn't do. So use as many
stickers and colourful pens
as you like, and find your own personal preferences with the many customisable options available!
Click here to start designing your own planner!
THE MIXBOOK™ - A Visual Guide to Mixing an Epic Mixbook™
What do you get if you mix the back pages of a Personal Planner™ with a notebook? You get an epic, one-of-a-kind Mixbook™! Build your own notebook, combining all your favorites among our pre-designed fun and functional pages. Just select your Mixbook™ size, and start mixing!
Simple Ways to Look After Your Mental Health - Free Printables
With one in every four adults affected by some kind of mental health condition today, it's about time we dropped the stigma and started talking about it instead! We've put together all our available resources into one big article so you can find them easily. Here, you'll learn how you can boost your wellbeing through simple practices like journaling, mindfulness, gratitude, coloring and more. Read on to get inspired, and make sure you download our fun freebies and practical printables, too!
Free worldwide shipping
Happy customers
Safe payments