Changing Your Life Path - Karin Ostling's Inspiring Story
Do you long for a change? To take that first step towards fulfilling your dream? Read Karin Ostling's inspiring story about daring to change life paths, and how stepping out of her comfort zone changed her self-image forever.
---
In a new series called Inspiring Stories, we want to share some of our lovely customers' personal stories with our wider community of happy planners like yourself. We believe that everyone has something to share, and that we have much to learn from one another!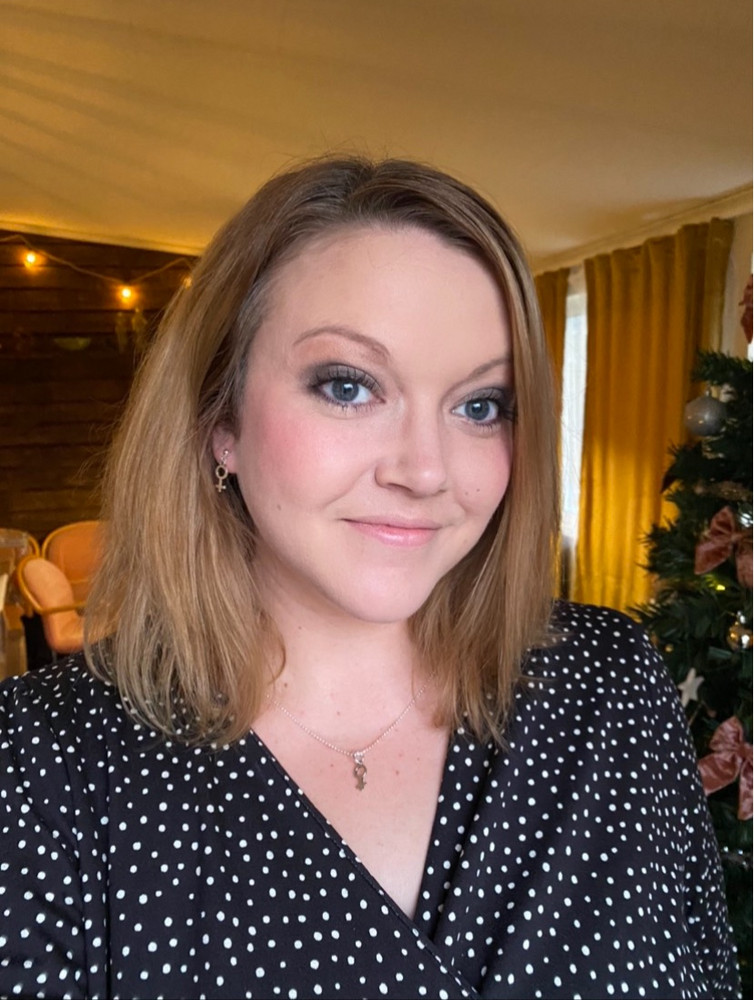 Karin Ostling is living proof that it's never too late to try your wings and throw yourself into the unknown. Life is too short to miss out on new opportunities, and we can gain so much from daring to try something new.

I have never tried that before, so I think I should definitely be able to do that! The quote is from the lovable Swedish kids' book character, Pippi Longstocking. Coincidentally, it's also Karin's life motto. And time and time again, she's proven to herself and the world that this attitude to trying new things actually works. Thanks to it, Karin has gained a whole heap of new skills, particularly while building her new house. She's erected the frames for the house and garage, tiled a whole laundry floor whilst heavily pregnant, and hung wallpapers through the entire house with a newborn in a baby carrier.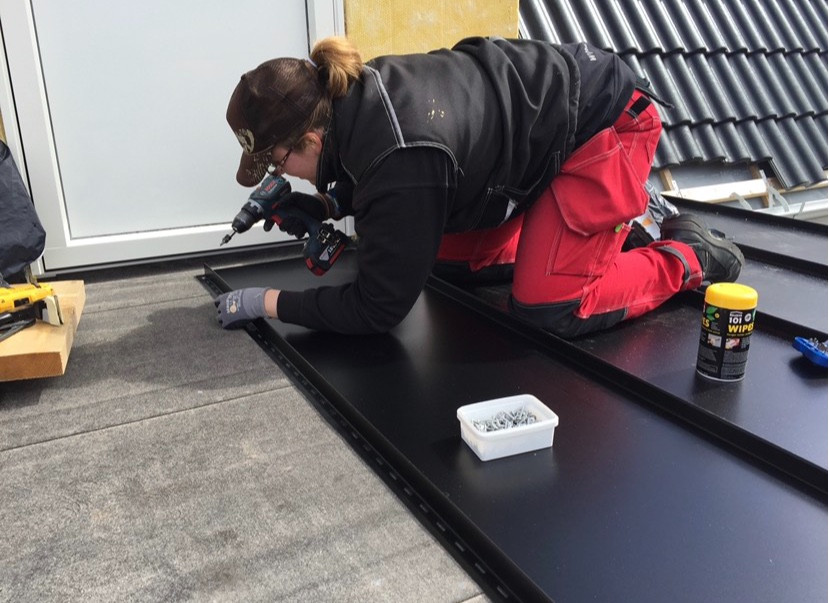 "You can accomplish almost anything, as long as you're dedicated. I've come to realize that it's mostly our attitude and mindset that limit what we can actually do," Karin says.

With these new experiences under her belt, Karin took another step outside of her comfort zone a couple of years ago - a step that would change her entire life. Up until that point she had worked as a heavy truck driver for seven years, followed by a supervisor role for 30 other truck drivers at a transportation company. The phone would ring day and night during those two years as supervisor, and the constant feeling of insufficiency and overwhelm where grinding her down, physically and mentally. Karin knew it was time to leave.

"I was already used to a low income after 3 years at home with the kids, and I just really didn't want to go back to my old job. That's when I understood that it was time for a change - I would start studying instead! It was now or never, or else I wouldn't have the guts to try anything new for myself."

So after having spent the majority of her working life in the transportation sector, and 15 years since the last time she'd set foot in a classroom, Karin enrolled in a distance learning program, focusing on economics.

"I had no idea what I wanted to do 'when I grew up'," Karin says. "But I figured that a degree in economics was broad enough to be essential in any kind of business - surely it would lead me to some good job opportunities further down the track. So studying economics was never really my dream, but I saw my chance and took it. Sometimes it doesn't have to be more difficult than that!"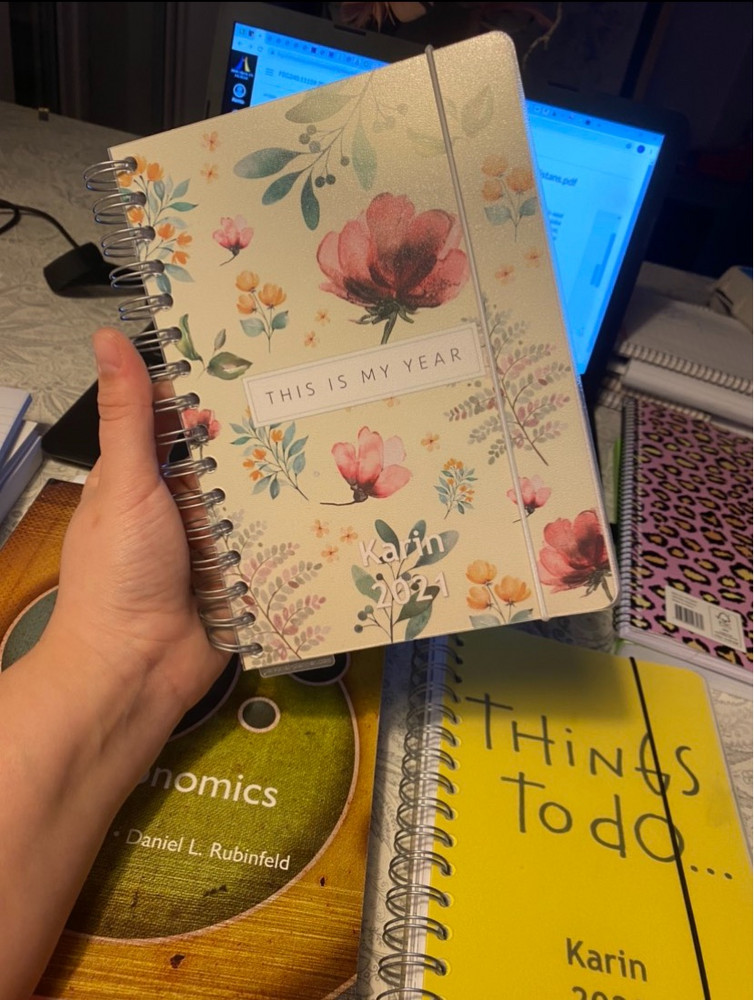 I NEED A PERSONAL PLANNER™

"All those years working in the transportation sector taught me many things, and I've seen that there's huge potential for development within the areas of organization, leadership and marketing. There are so many people who struggle under poor leadership, and that's something I'd like to work with to change."

There might never be an optimal time for change, but, according to Karin, you have to dare to try. It's not until you've taken the step out into the unknown that you realize how much you gain along the way.

"I've gained great new skills and knowledge, as well as wonderful new friends and hobbies. But best of all is that, parallel with my trying new things, my self-esteem has grown progressively too. Today I realize I can do so much more than I think I can!"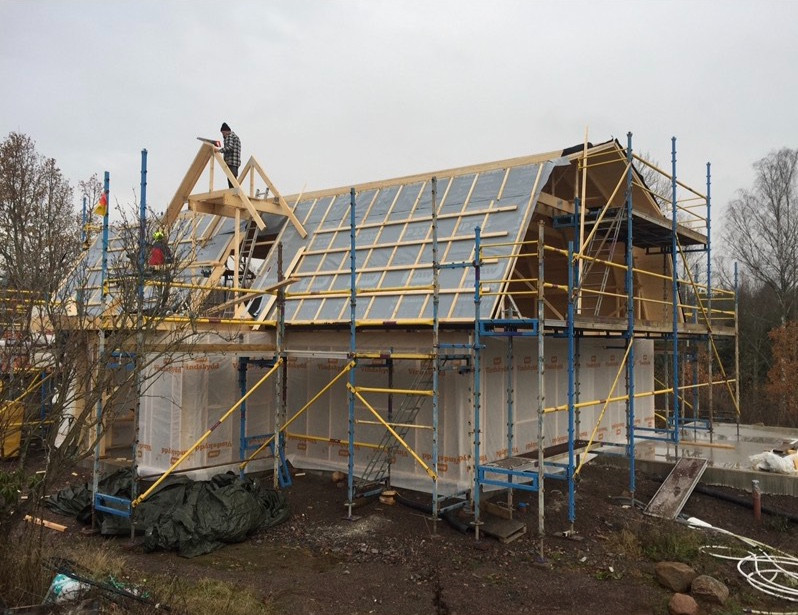 Karin lives in a semi-rural area in Sweden, in a house she planned and built herself, with her two small kids, Albin and Hilma. As a new student and single parent, living in a house that isn't quite yet finished, making the logistics of life work can sometimes be very challenging.

"Planning really is key for our life to work, and my Personal Planner™ is an absolute lifesaver" says Karin. "I've had one for many years in a row now and they always help me to keep track of what's going on every day, especially when it comes to the school related stuff."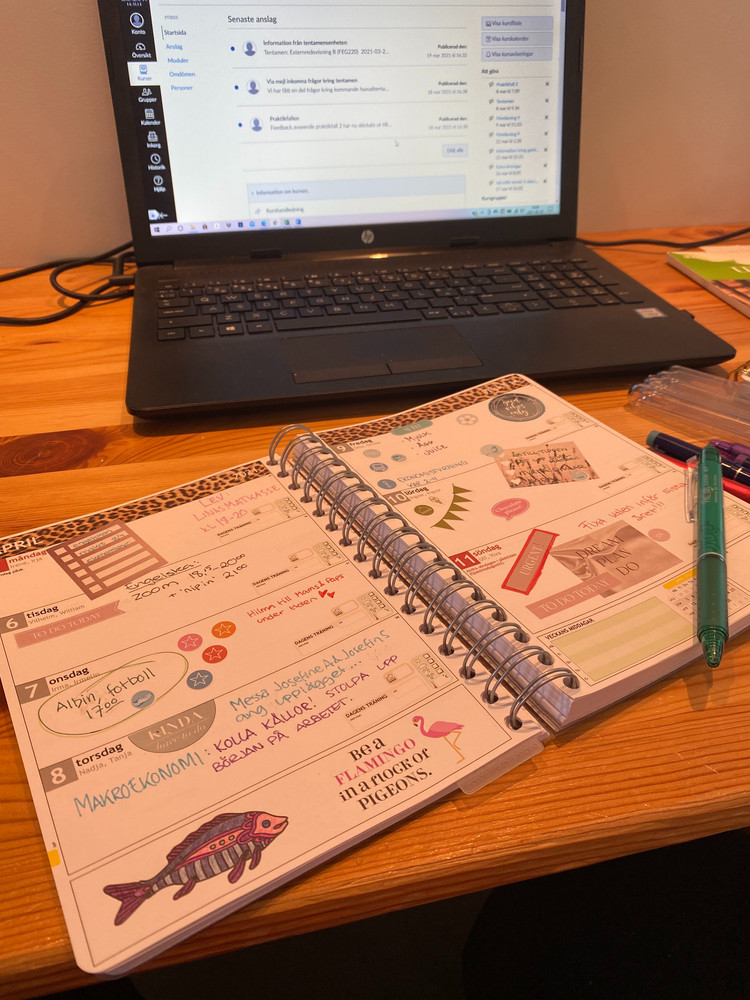 Do you need help planning your goals and dreams? Try using our back page Monthly Goal to get a clear overview of your fist steps, and what you need to do when. You'll find all our back pages in step 6 when designing your planner.

I NEED A PERSONAL PLANNER™

"Another great help is our family wall planner - we have it in the kitchen where everyone can see it. I have the memory of a goldfish, but the wall planner helps me remember all the kids' activities. When we first started building the house, we actually had a dedicated column for it in the wall planner. Here, we wrote the hours we put in every day, deliveries, all that sort of thing. Even today I love flipping through old planners, and think back at what was going on in our lives during that time," says Karin.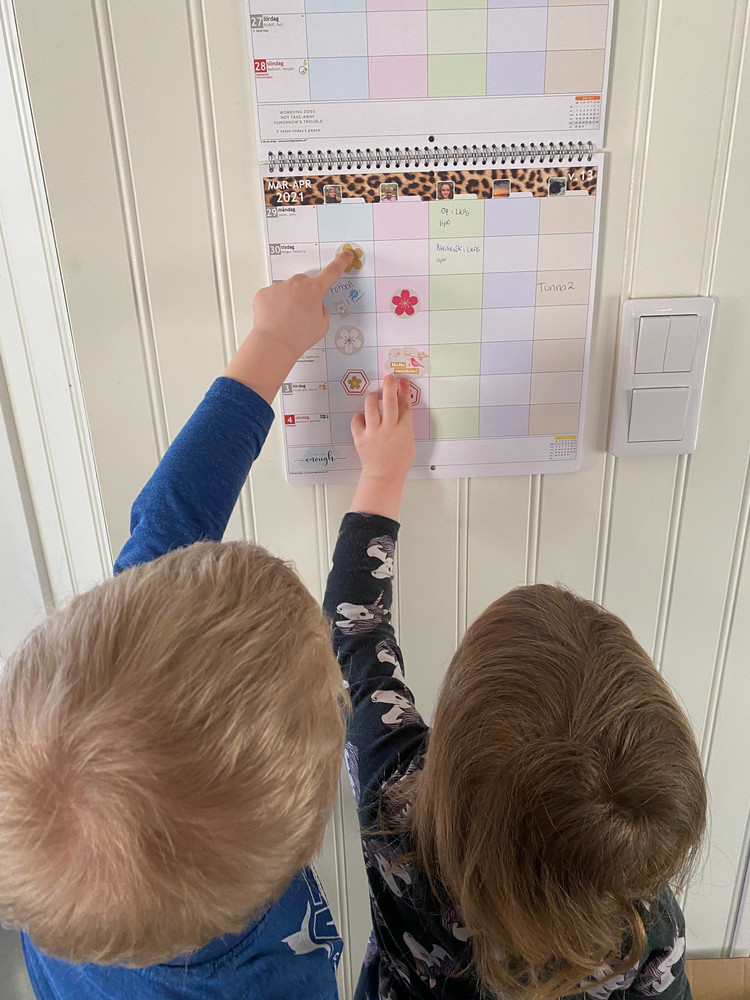 Even though Karin's kids are still too small to read and write, they both contribute to the weekly planning by putting stickers in the wall planner. Involving the whole family in a fun way when planning the week ahead means everyone has a say in what goes on and everyone's voice is heard.

CREATE YOUR FAMILY WALL PLANNER HERE

"My days are normally quite busy, but if I get a few moments to myself I love spending time in nature, either in the forest or by the sea. My dream is to one day have a house in the country, where I can grow more vegetables and keep chickens. Imagine having a great, big yard for the kids to play in - that's my dream!"

With her mindset and motto, nothing seems too big for Karin to take on. And who knows - perhaps that dream house with a big garden is only a little bit further down the road for the family!

What about you - do you have a tingling sensation that it's time for you to try something new? Do you daydream about starting your own business, studying or perhaps moving to a new city? Try visualising what your dream could look like, as well as the worst thing that could happen if you took the plunge. Hopefully, you'll be able to see that there's more to gain than to lose from stepping out of your comfort zone! There are so many new experiences, skills, friends and hobbies waiting for you, and you will grow so much from the experience. We believe in you!

Want more dream-planning inspiration? Read about how Katerina and her family followed their dream and moved to a town by the sea.

Learn how to set goals that resonate with your heart in 5 simple steps here.
5 Ways You Can Celebrate Earth Day
What are some ways we can celebrate Earth Day this year? You might never have noticed this date in your calendar before, or you might be a full-blown eco-warrior already. No matter where you are in your journey, Earth Day is the perfect reminder to think more about how and why we consume as we do. Here are some fun ideas and challenges to tackle this 22 April.
12 Mood Tracker and Habit Tracker Ideas - Free Printables!
What if you could track your habits and see how they impact your moods? Using a habit tracker in combination with a mood tracker can help you see patterns in your behaviour and help you change things if needed! Here's 12 mood tracker and habit tracker ideas to get you started - oh, and free tracker printables too!
Changing Your Life Path - Karin Ostling's Inspiring Story
Do you long for a change? To take that first step towards fulfilling your dream? Read Karin Ostling's inspiring story about daring to change life paths, and how stepping out of her comfort zone changed her self-image forever.
Free worldwide shipping
Happy customers
Safe payments