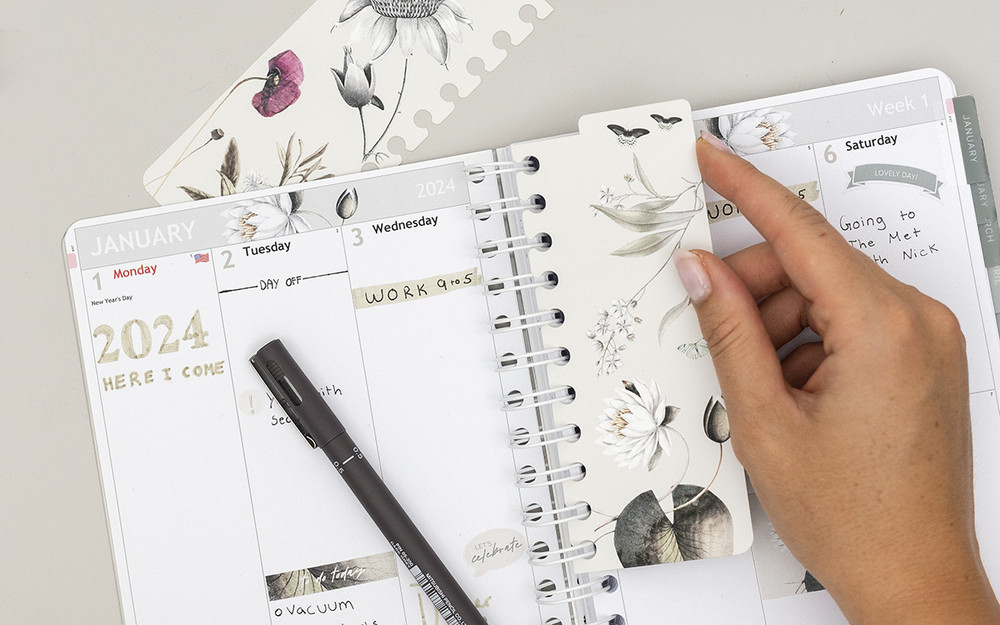 A Custom 2024 Personal Planner
Create your own 2024 Personal Planner or Organizer and get ready for the new year in time! Learn how to create a planner & organizer here.
---
Get ready to take on 2024 with a planner that's tailored just for you! Life's diverse, and so are your planning needs. That's where we come in. At Personal Planner, we let you customize your planner or organizer to fit exactly what you're looking for. From the cover to the content inside, you decide every detail.

Now, what's your pick for 2024 – an organizer or a planner? Discover the perks of each and find your perfect match right here!


A Personal Planner for 2024
Step into 2024 armed with a planner that's as unique as you. Start by selecting a cover design that speaks to you – choose from our stylish options or upload a personal photo to make it truly yours. You decide the start month, layout, personal dates, and fun themed pages. With various sizes available, you can be sure you'll find the one that fits just right.
A few fun clicks and you'll be the proud owner of a one-of-a-kind, personalized planner for 2024, ready to help you take control of your life!
CREATE MY 2024 PLANNER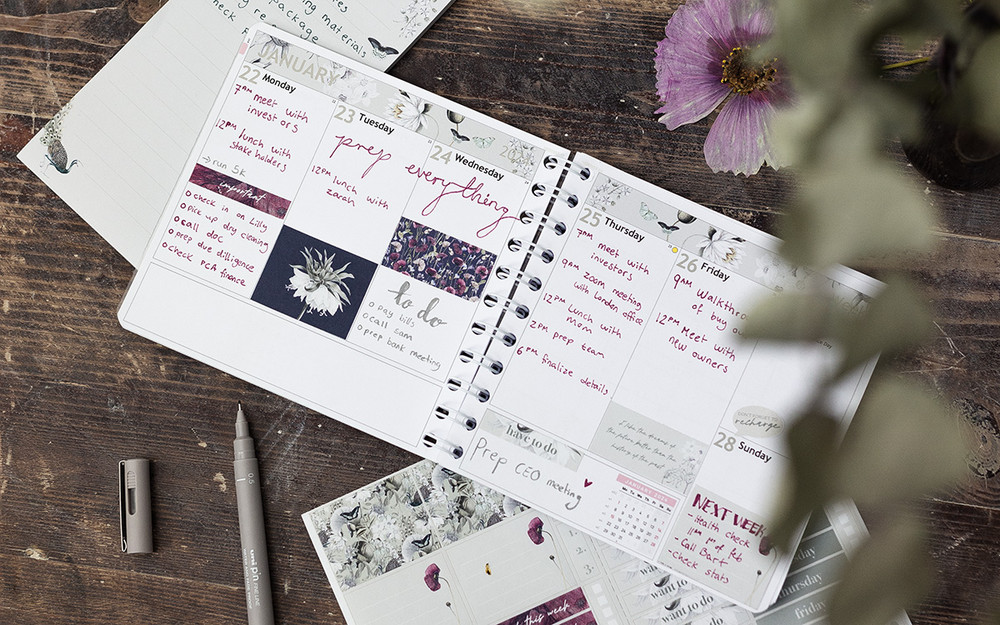 Personal Organizer for 2024
A 2024 organizer is your ticket to a year of success! It comes in two parts: a customizable insert and a sleek ring binder. Tailor the insert by choosing the cover, start month, layout, personal dates, and themed pages – just like the planner.
Then, snap it into a ring binder, available in a variety of chic colors, making it even more you. The binder's rings are designed to open easily, so you can rearrange pages as you need. Plus, the insert is A5 Filofax-compatible. Ready to perfect your planning game? Design your organizer for 2024!
CREATE YOUR 2024 ORGANIZER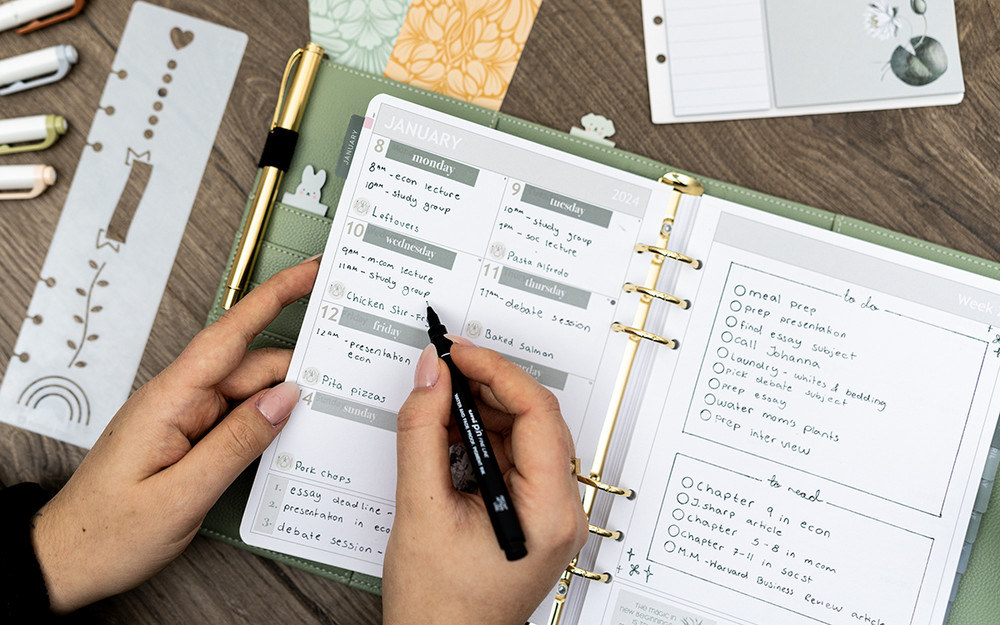 A Calendar with 2024 Holidays
Wondering if you can add American holidays to your 2024 calendar? Or British, or Spanish, or Finnish? Absolutely! Whether you go for a planner or an organizer, you can select the national holidays of your preferred country. It's the ultimate way to keep track of those special days throughout the year. And if you prefer a calendar in another language, we've got you covered with over ten languages to choose from, each with its own set of holidays. Brilliant!
Plan with Me - December 2023
Snow crunches underfoot and the aroma of freshly baked cookies fills the air - December is upon us. Plan the most festive month of the year with us!
The Perfect Present for the One Who Has It All? Time!
Struggling to find the perfect gift for the person who has everything? How about the gift of time - in the shape of a custom planner! Design it yourself or get a gift card.