home / Tips & Tricks /
From City Living to Slow Living: Downshifting to a Sustainable Lifestyle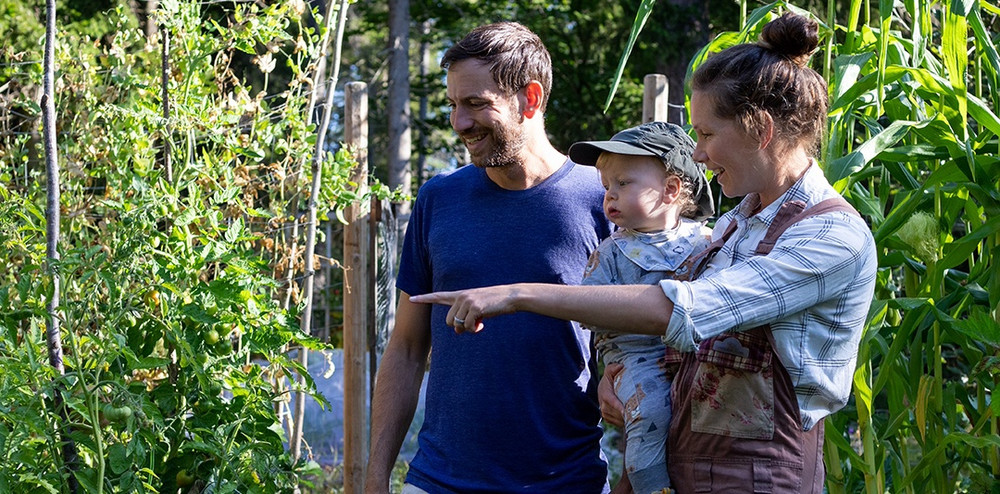 From City Living to Slow Living: Downshifting to a Sustainable Lifestyle
Follow Sophia & Mike Miracolo (@liveslowrunfar) on their transatlantic move from New York city to the Swedish countryside, in search of an intentionally slower lifestyle.
---
'Is there any reason why we shouldn't move here?' asked Mike on a beautiful summer's day, while on vacation in Sweden. That became the start of a realization that everything that Sophia and Mike had been longing for was to be found right in front of them.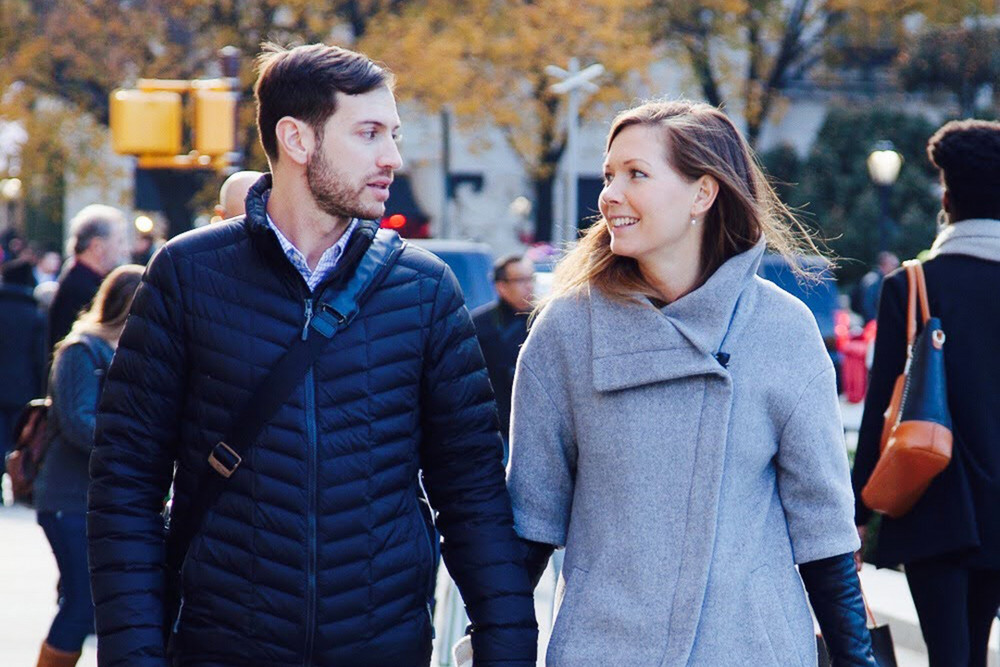 Sophia was born and raised in Stockholm, and met Mike for the first time in 2013, when they were living in the same apartment block in East Village, Manhattan. A few friendly messages left on each other's apartment doors eventually lead to an official date, and they've been together ever since. Fast forward to today, eight years later, and they've moved halfway around the globe together, changed their lifestyle entirely, married and had their son, Theo.

During their time in New York, Sophia was studying two degrees simultaneously, while Mike was busy working long days at his job. Although they remember this time fondly - holding wonderful moments and memories of their first years together - they recognize that they were stressing too much and sleeping too little. Despite this, both were convinced at the time that 'this is what life is supposed to be like'.

But then, the summer of 2013 happened. They took some time off to travel to Sweden to get married, and noticed how wonderful a slower pace felt, how good it was for both mind and body - and they realized just how many other things they wanted to do in life, apart from work.

'We had reached a crossroads: we had an apartment in Manhattan, but had a move in mind in the near future. What we didn't know yet, is where we wanted to settle down next,' says Sophia.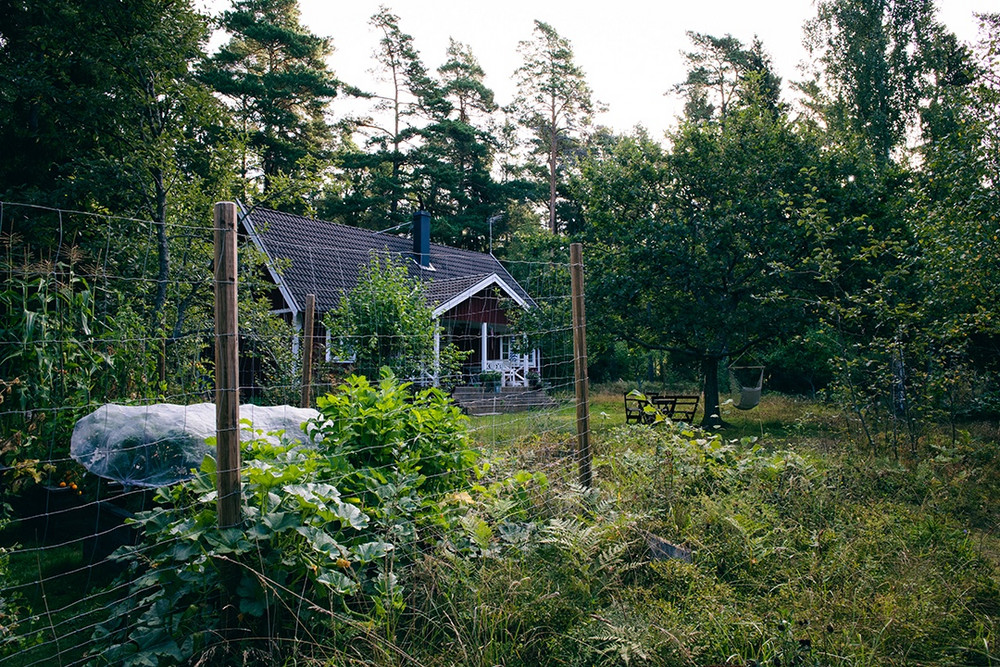 Right at that pivotal point, Mike suggested the genius idea to move to Stockholm's archipelago, to Sophia's family summer house - a little red cottage in a clearing, only a stone's throw away from the ocean. So after applying for permanent residency for Mike, they packed their bags, left the hustle and bustle of New York, and settled into the little red house by the sea.

Learn how Sophia & Mike plan their budget, their meals, and how that links to a sustainable lifestyle.

'The greatest motivator to turn our whole life upside down and change our lifestyle radically, has been the desire to have time to really live. To have time for those things that really mean something, to wake up happy and satisfied and excited about the day ahead. To be able to enjoy our day-to-day exactly as it is, without constantly counting down the days to the weekend, the next vacation, or retirement.'

Once the couple had made up their minds about the move, they set up a concrete savings goal that included being able to take a year off work after moving. They changed their lifestyle completely, utterly fascinated by how much they were able to cut down on expenses.

'Because we'd already gotten used to thinking frugally, living well but on the cheap wasn't too hard, once we'd settled in Sweden. We learned to differentiate between wants and whims, and actual needs.'

'Moving way from a big city, and enjoying locally produced, plant-based food, has had a positive impact on our finances. Today we live on approximately 1,400 USD (12,000 SEK) a month, whereas back in New York we needed around 5,800 USD (50,000 SEK) to manage.'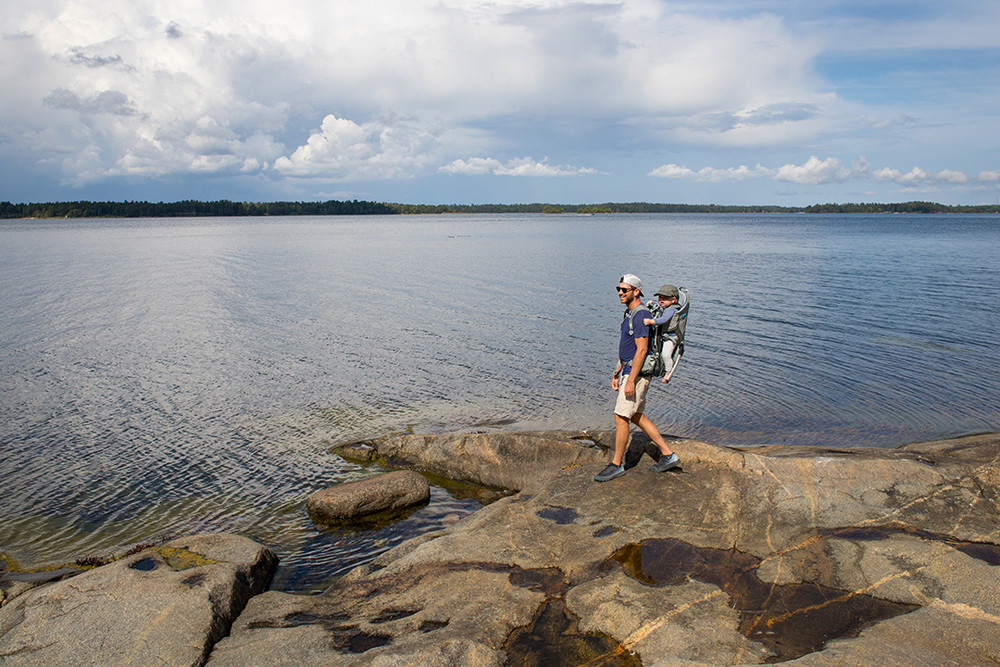 Sophia works mainly as a translator, and Mike, a civil engineer by training, titles himself as photographer nowadays. While they both run their own separate businesses in their different fields, they also offer coaching services for runners, and create content for their own media channels as well as for others' - this can be things like guides, blog articles and green recipes. It's very mixed and varied, but all the things they're passionate about and are great at doing fit in well in this set-up. As an added bonus, they take turns working from home and spending time with their young son, Theo.

'We discovered that we were able to live a rich and fulfilling life even without our full-time jobs, so we cut our work hours. We were able to do this by working from home, growing our own food, and due to the fact that we don't really have 'expensive' tastes. Nowadays, we hardly consume anything else apart from food, which means we can keep our costs down fairly easily, as well as having a low impact on our planet. We also like to take good care of the things we own, so we don't have to buy new stuff that often,' says Sophia.

FURTHER READING: Following Your Dreams - How a Family of Four Swapped the Big Mmoke for the Seaside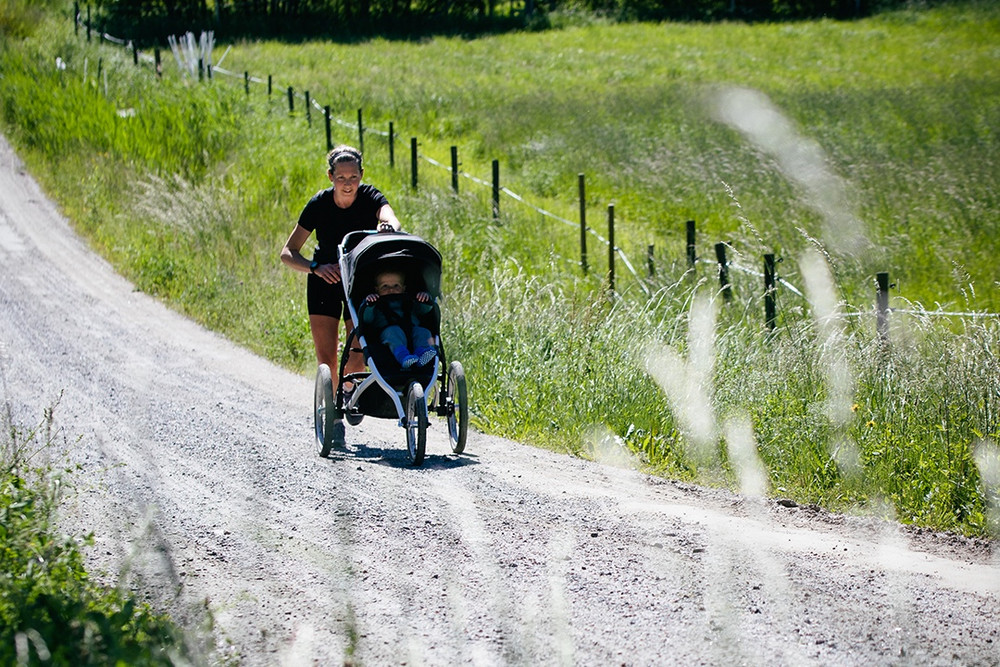 'We loved our time in New York in so many ways, and have lots of fond memories from this period. But our focus today isn't primarily on building an impressive career or living a life of perceived social status, but rather to enjoy every day, stress less, and spend out time and energy on things that feel are important and meaningful.'

Sophia and Mike love filling their days with things that are good for the body and soul; e.g. running and skiing, growing vegetables, baking sourdough bread, walking in the forest, foraging for mushrooms and berries…

'Don't forget that quality of life isn't directly related to high living expenses, but is more about making wise choices that benefit your own health as well as our planet's. Our ultimate goal is to live a life we love and is good for us, while leaving as small a climate footprint as possible.'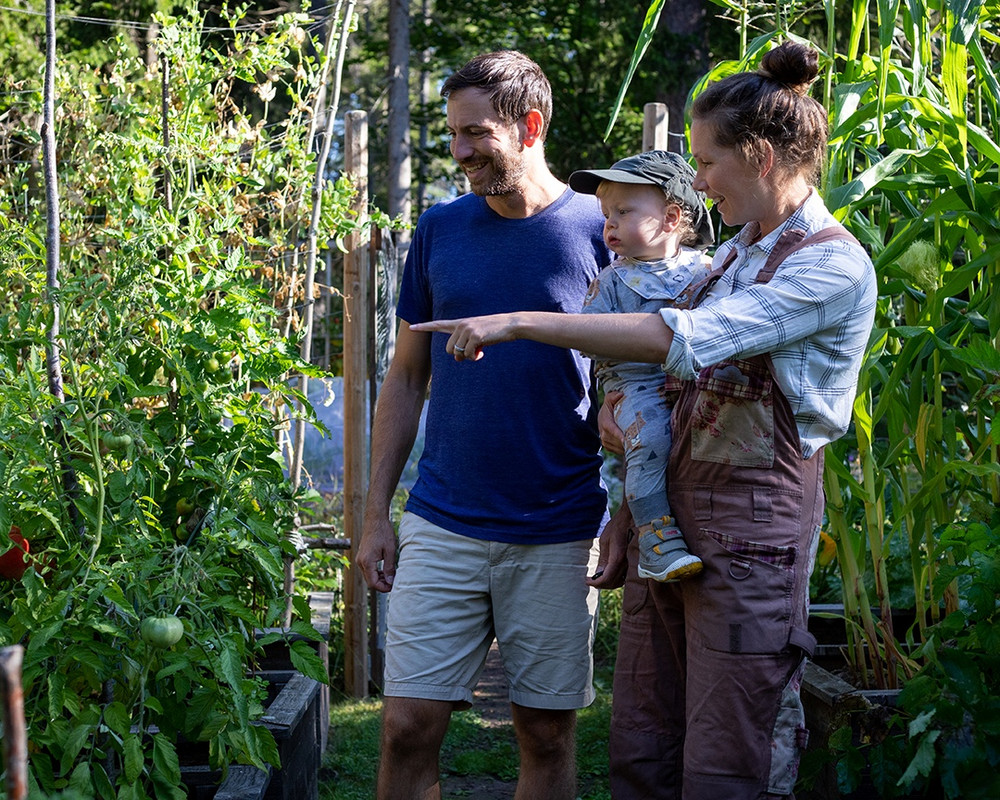 If you've been considering changing habits and priorities, or even changing life direction, Sophia and Mike have some helpful tips:

• Before the start of a new week, make sure to get some time to sit down and look at the coming period. What are your to-do's, appointments and activities? Write all this down, preferably as a list, so you can tick things off as you do them. Planning and structure are crucial for a stress-free life!
• Plan all your meals! Breakfast, lunch, dinner and snacks. Do a big shop rather than many small ones to save time and energy.
• Create a monthly budget and allocate a specific amount just for food.
• Review all your expenses. Which are necessary and which ones aren't? Can you reduce any of them?
• Set up a goal to prioritize sleep and exercise every day. It's a very simple way to get more energy, and it'll benefit you more than you know! It isn't uncool to go to bed early - it's SMART!

YOU MAY ALSO LIKE: How to Set Heart Goals that Matter

But how do you actually go about changing lifestyles and creating habits that last? According to Sophia, an important first step is identifying underlying problems, so that you're focusing on changing the right areas.

'Our greatest takeaway from our journey of change is that nothing is impossible. Daring to dream is the first step toward change. Daring to ask yourself what you really want, deep inside your heart, and what you can do to get there. But don't make any massive life-changing decision when you're under stress; remember, nothing is set in stone. Dare to try out different things on your journey of finding what makes you feel great and makes your heart sing.'

Today, dear reader, dare asking yourself the most important of questions, and be open to receive the answer - whatever it may be. How would you design your life if there was nothing to limit you, and if you could dream freely?

Psss! You can connect with Sophia and Mike on Instagram and get to know them more on their wonderful blog.. Don't forget to say hi from us!
Desk Pad Planner 3 Ways + Free Printable
Have you discovered our newly released desk pad planners yet? Here's 3 nifty ways of using the Monthly design.
Goal Setting 2023: Free Template
Set one specific goal every month with our free printable, and reach your goals and dreams in 2023!
Free worldwide shipping
Happy customers
Safe payments