home / Tips & Tricks /
Big Pen Guide: Tips, Tests and Tutorials with Lettering Artist @fialottajanssondesign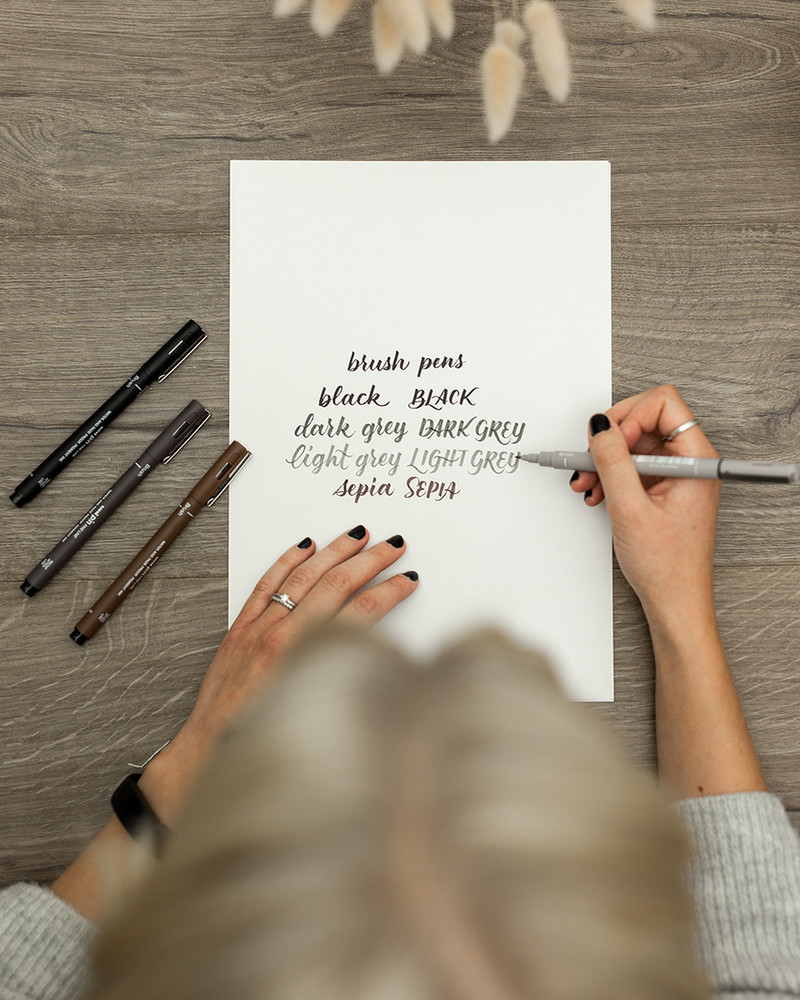 Big Pen Guide: Tips, Tests and Tutorials with Lettering Artist @fialottajanssondesign
Watch lettering artist Sofie Björkgren-Näse (@fialottajanssondesign) in action, find out about our new gorgeous pens in our big pen test, and learn how to create some lovely brush lettering in your planner! And because practice makes perfect, we also have a great printable brush letter practice sheet for you to download for free this week.
---
You may have seen our
lettering mini series, Lettering for Beginners,
with lettering artist Sofie Björkgren-Näse from @fialottajanssondesign. In five step-by-step videos, Sofie guides us through the basics of lettering, including skeleton letters, shading effects and faux calligraphy.
Download Brush Lettering Guide + Practice Sheets
And with the recent addition of a whole heap of new pens and pencils in the shop, you'll have
plenty of tools and options to prettify your planning,
taking it to the next level. Your planner and Mixbook™ are sure to
glimmer and shine with these lovelies!
I NEED THESE NEW PENS!
And speaking of glimmery things... The
Uni Signo Broad
gel pens will make your
notes and plans stand out
with their brilliant metallic colours, and are also perfect for any art project, bullet journaling and scrapbooking.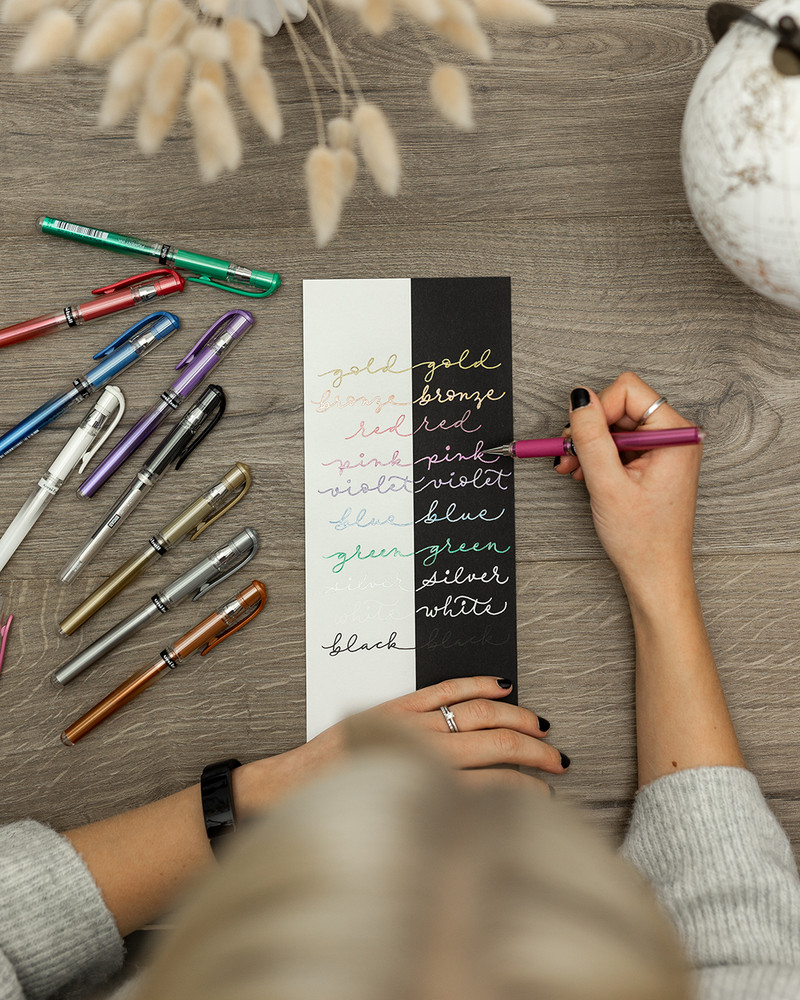 The pigmented ink shows up well on colored paper, photo paper and card, and with a range of
10 different colors,
there's no limit to what you can create with them!
The
Uni Pin Fine Line
pen is a classic,
high-quality felt-tipped pen.
Originally developed for technical drawing, the precision of this fineliner pen is perfect for
neat notes in your planner or Mixbook™,
as well as for lettering and illustration.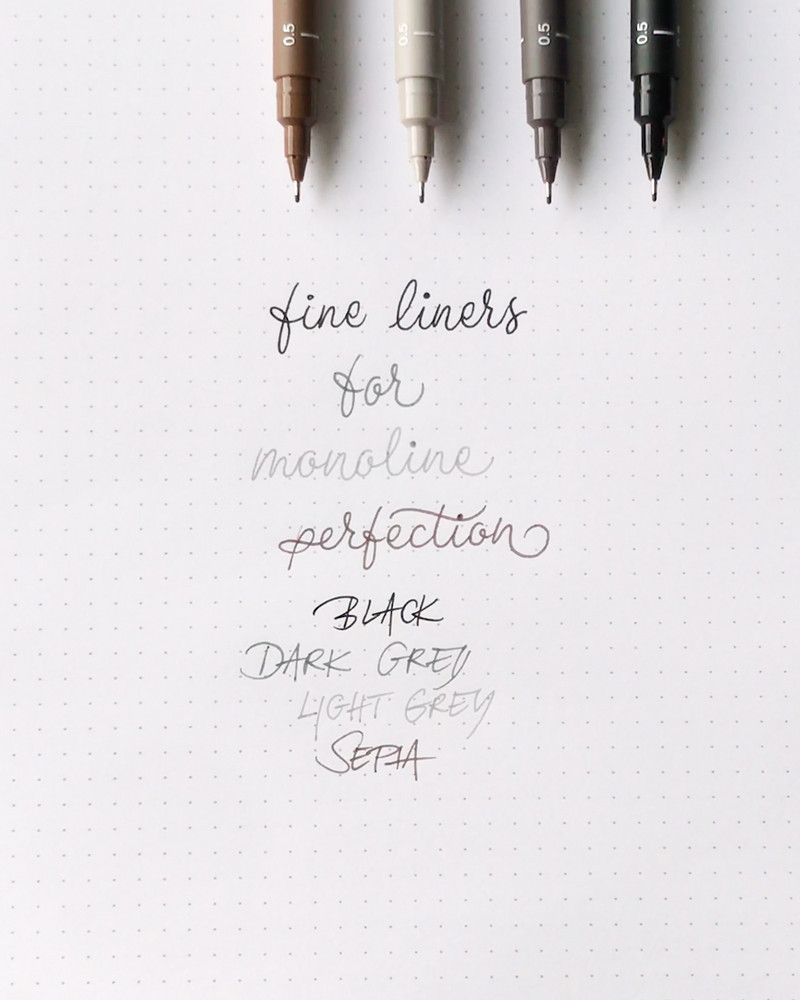 The pigment ink in
Uni Pin Fine Line
is non-fade and water-resistant, and comes in four different colors: black, gray, light gray and sepia. And dare we say -
chances are that this will become your next favorite pen!
With its flexible brush tip, the
Uni Pin Brush
pen is ideal for
calligraphy and lettering,
as it allows you to create smooth, fluid strokes.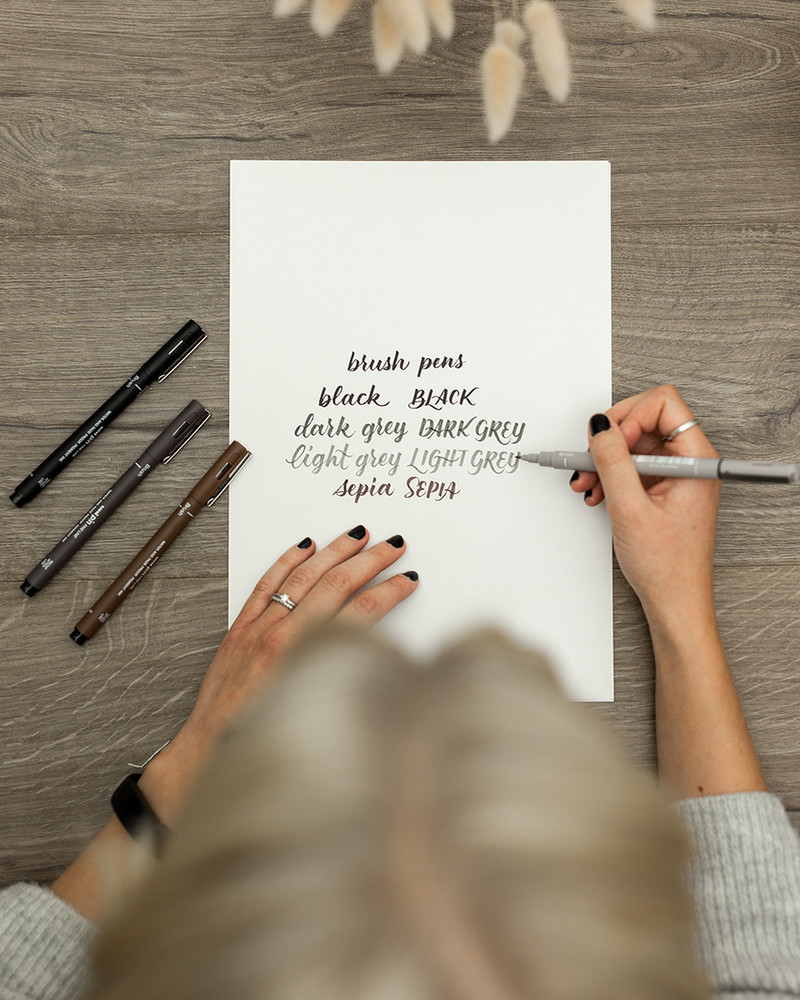 Try changing the pressure on the tip and see how it effects your writing. There's definitely a technique to it, but
you'll soon get the hang of it
with a bit of practice!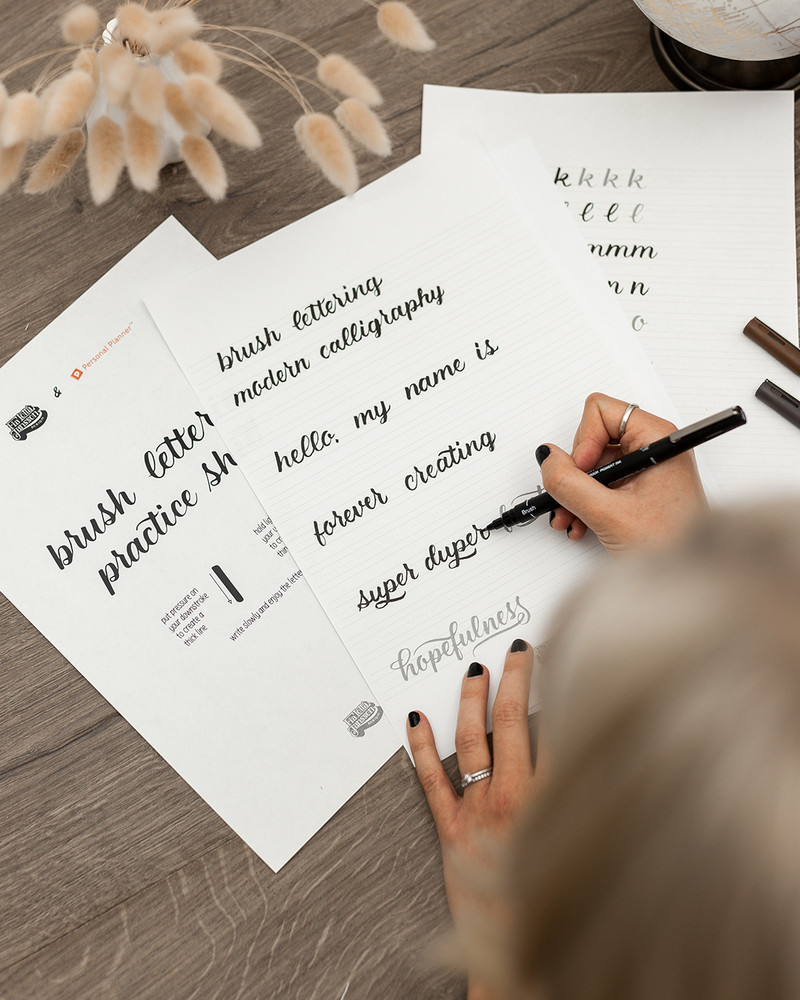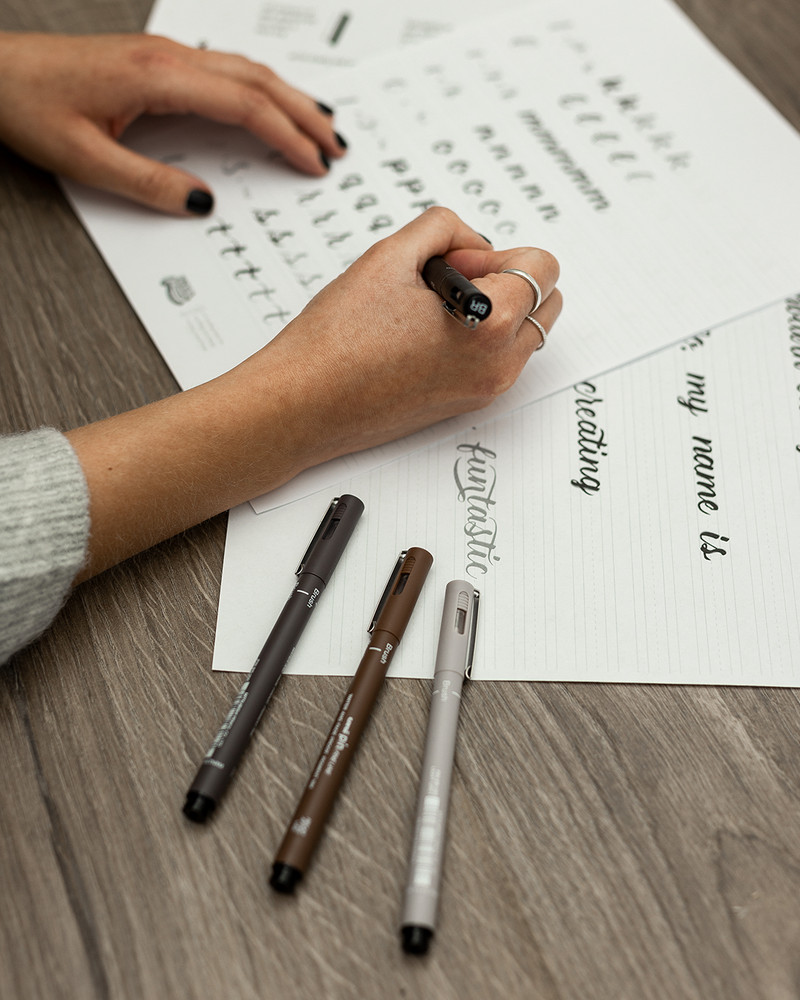 Our friend and lettering artist Sofie's best expert tip is exactly that:
practice, practice, practice!
Don't expect perfection, but have fun with it! Sofie has put together
a short guide with practice sheets
for you, so you can learn and practice brush lettering, one letter at the time. Download your copy below,
and remember to have fun! :)
Download Brush Lettering Guide + Practice Sheets
Free worldwide shipping
Happy customers
Safe payments