Guide To Our "Best of Both" Planner Spreads
Being one of our most popular planner inlays, the "Best of Both" layout deserves a proper guide, we think: where you find these layout options, what the different variations look like, as well as some inspiration for how you can use them together with the calendar part. Are you ready to see some really lovely ideas? Let's go!
---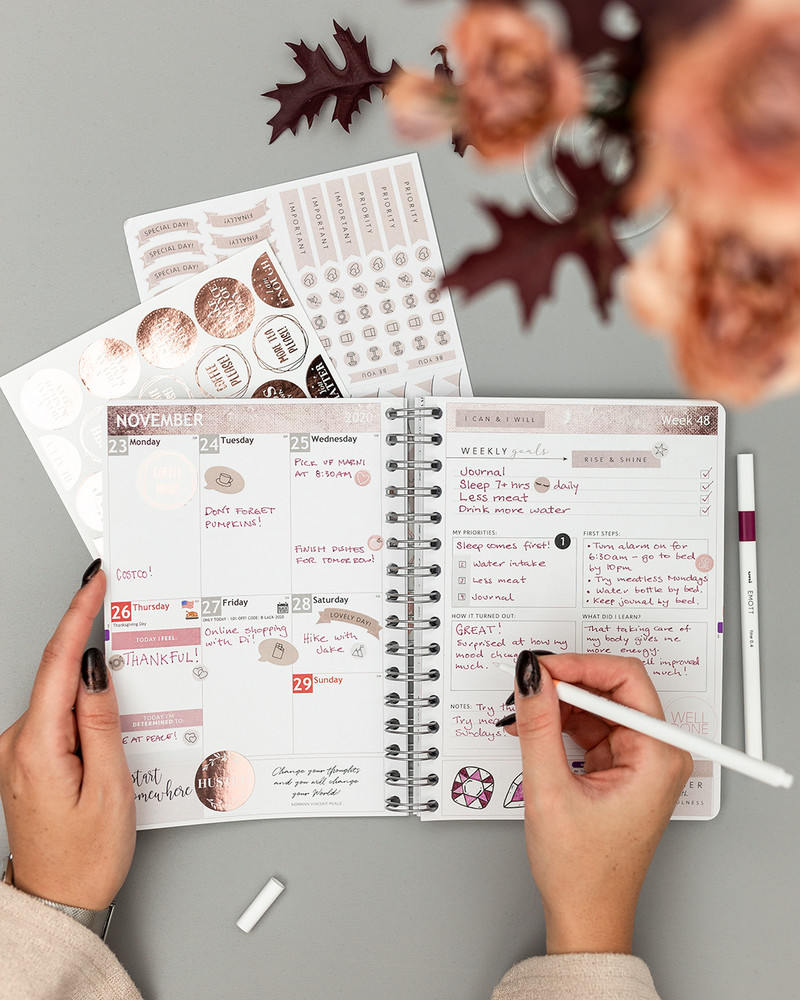 Being one of our
most popular planner inlays,
the "Best of Both" layout deserves a
proper guide:
where you can find these layout options, what the different variations look like, as well as some inspiration for how you can use them together with the calendar part. Are you ready to see some really lovely ideas?
Let's go!
So the
basic idea
with the Best of Both spread is that you'll be able to
combine your week view on the left
with a
blank page on the right.
That's how it all started - you people asked for it, so we made sure
we could offer it to you!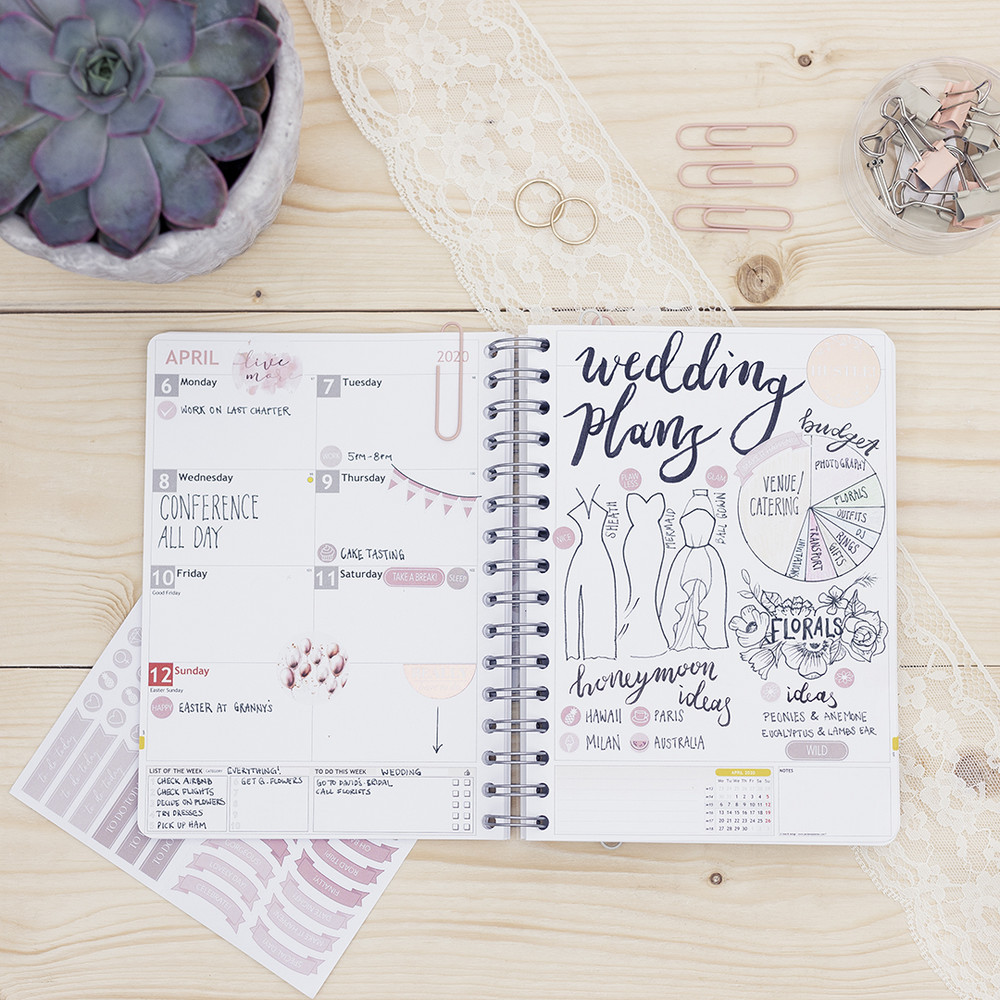 Well, to be perfectly honest,
most of you actually asked for a lined right hand side page
- so we made sure you could choose that too!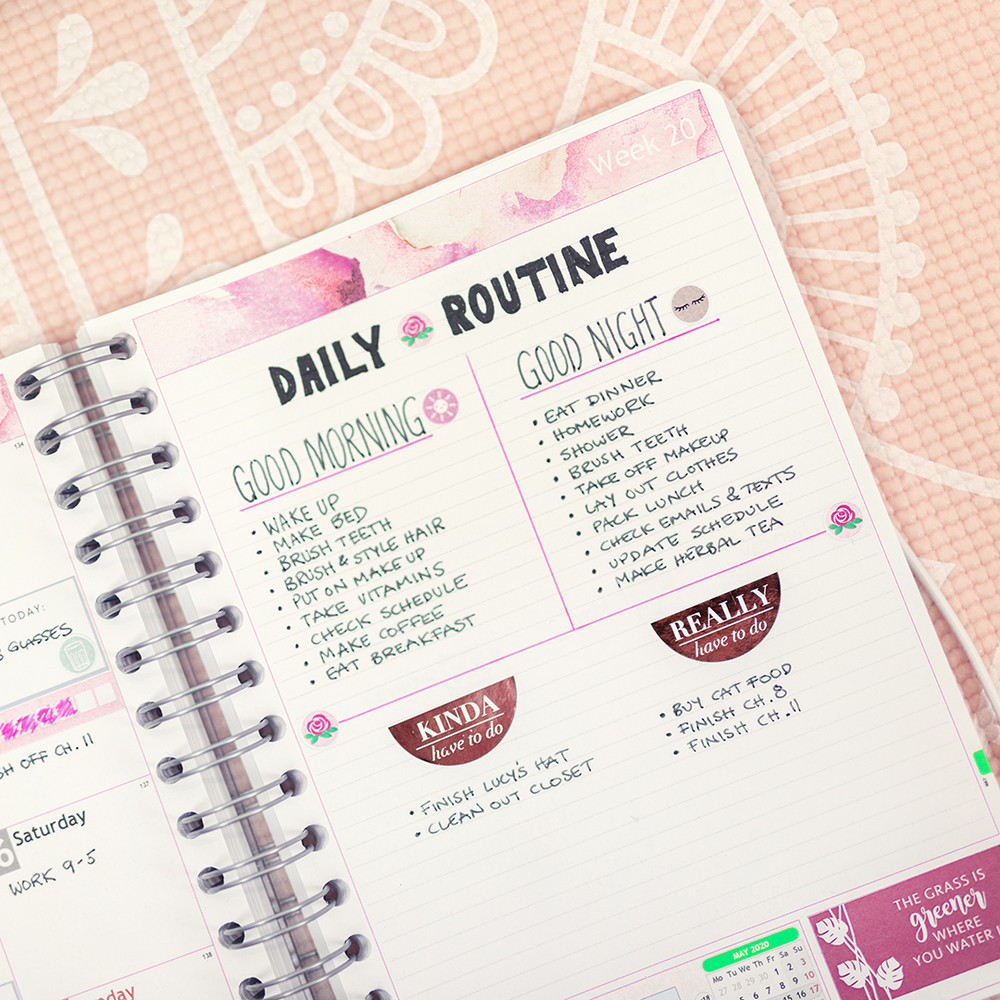 As always when changing and developing the Personal Planner™, the
most important
thing for us is
to listen to our wonderful planner community
to see what they (read: you!) find useful and what they think would make the planner even better.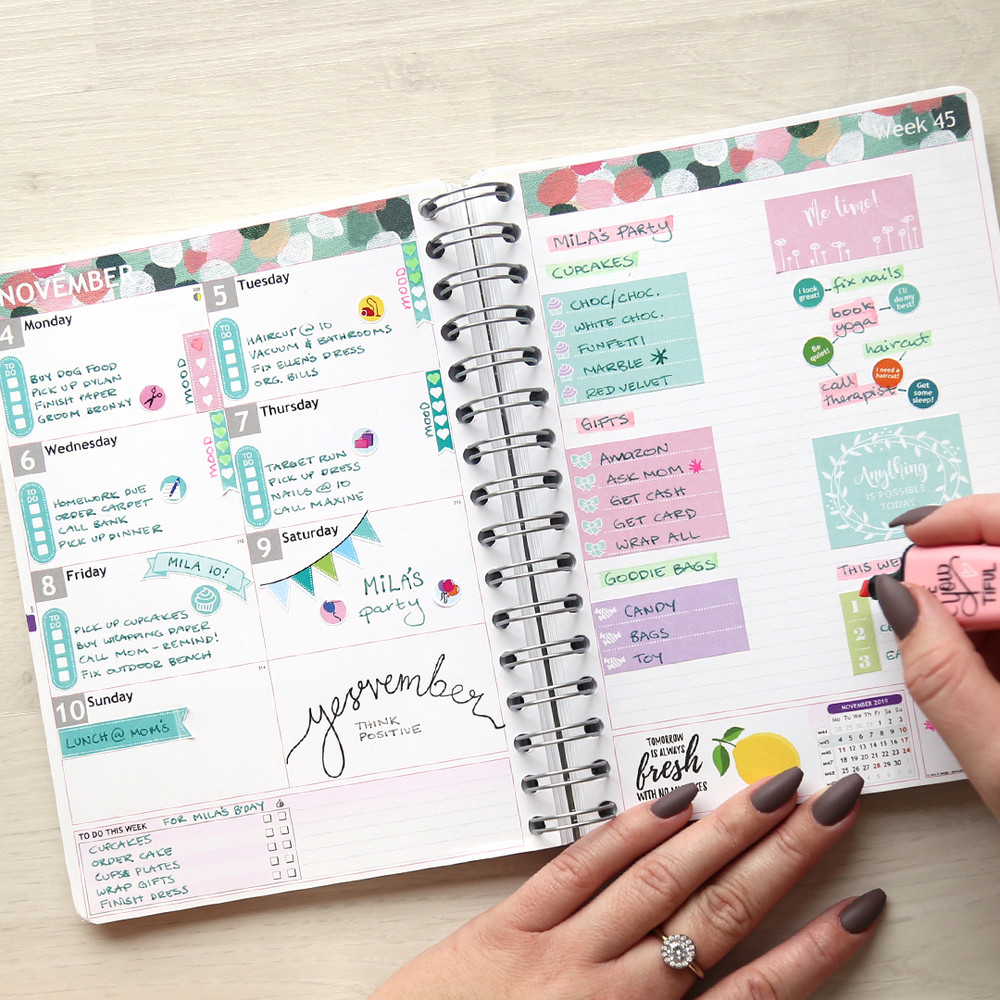 Stickers used in picture: Box - Happy
Pens used in pictures: Stabilo Boss Mini highlighters - Set of 6
Start creating your Personal Planner™ here.
So then this right-hand-side business got a little out of control…
dot grid was added,
as well as the option of stripes in
all kinds of shades and colors,
for those who like that!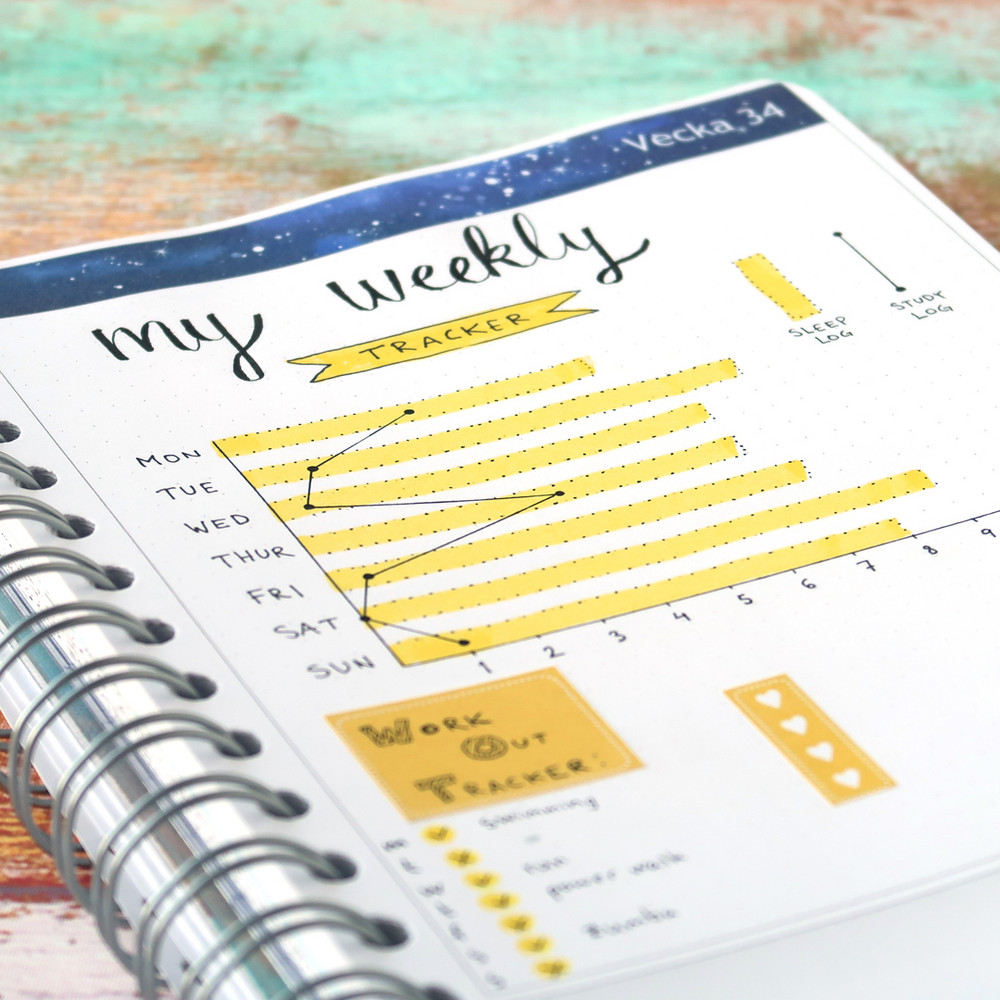 The
dot grid alternative is the best choice
if you're into
bullet journaling, lettering or general doodling.
The faint gray dots will help you with scale and perspective, without being too intrusive. Our friends, bujo sisters Nicki and Felicia Montan, have used their dotted right side page for so many great ideas! Check these gorgeous pics.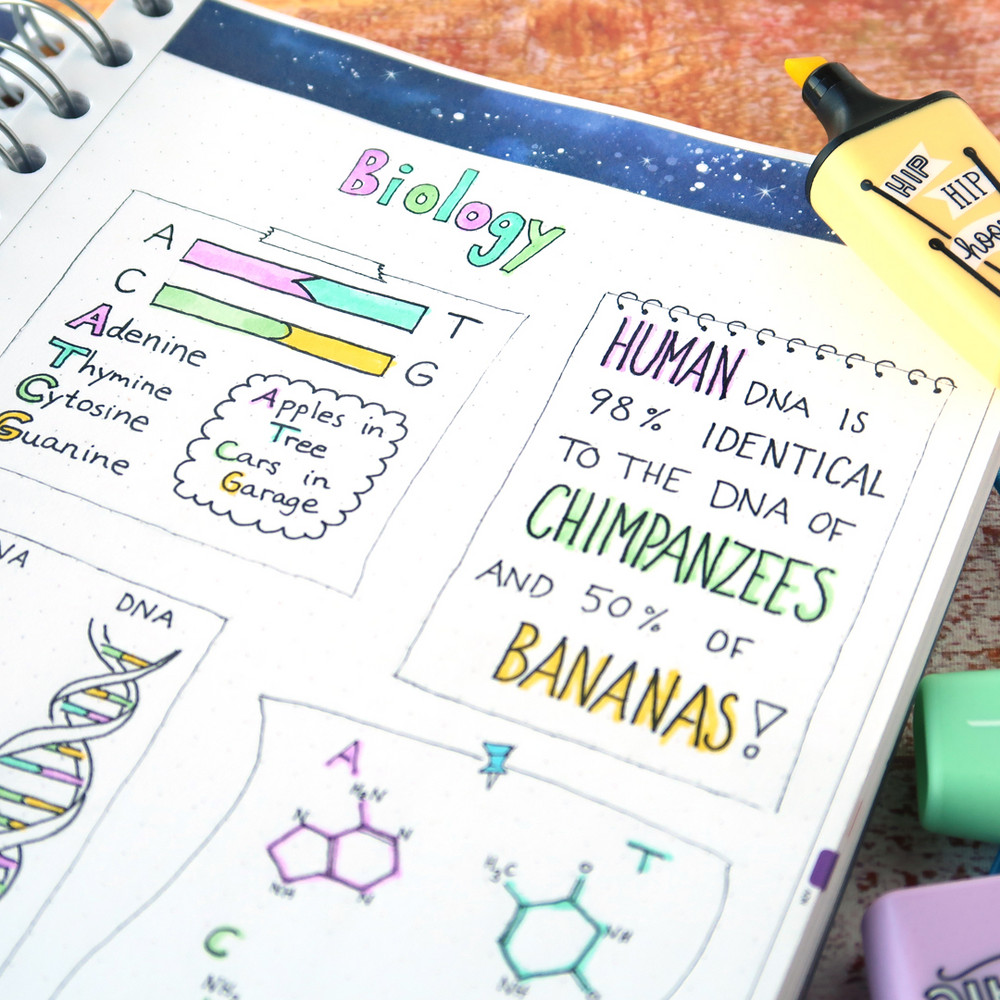 Here, Nicki and Felicia have used the page for
study notes.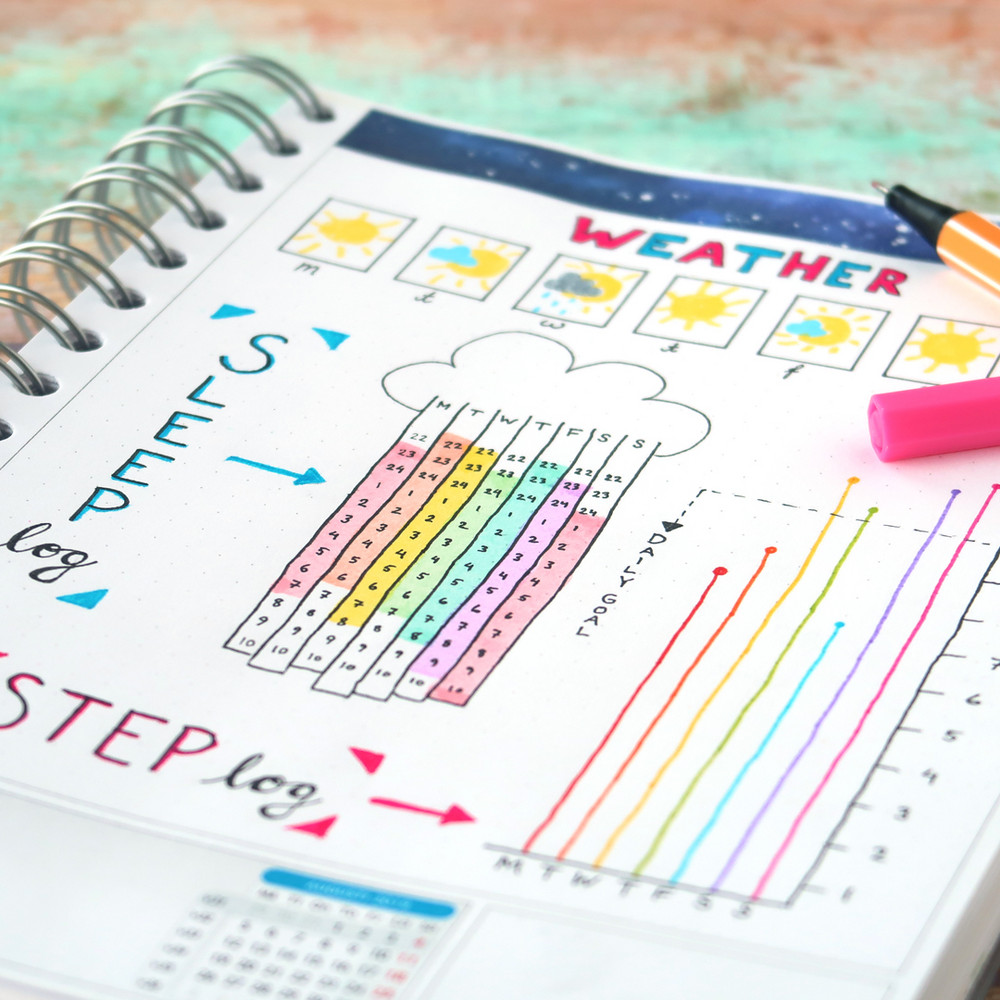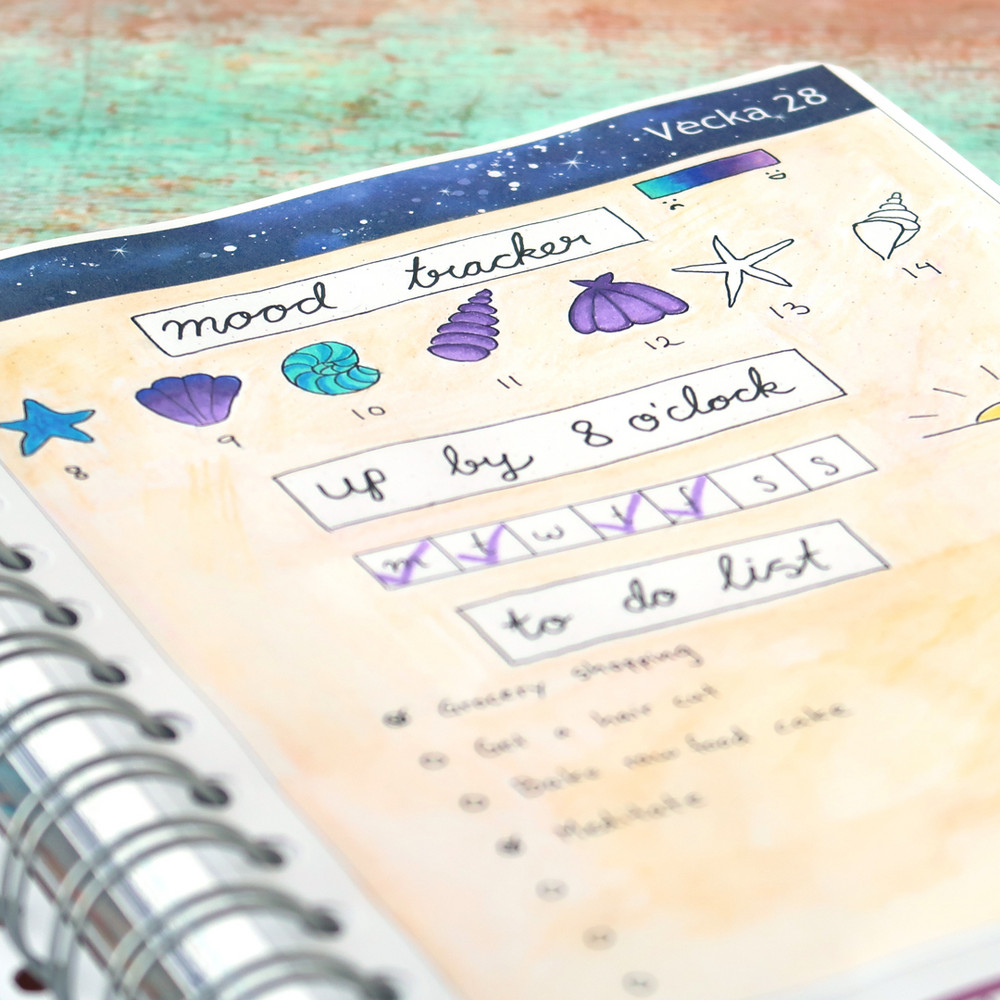 They've also used it for drawing trackers. Check out that sleep tracker! *SWOON*
Habit trackers are a great way to get a clear overview of, well, habits.
If you track how many hours you sleep at night as well as your mood, you will probably also be able to see how much your sleeping habits affect your moods. You could potentially find all kinds of
weird and wonderful
correlations between habits that you didn't even know you had before you started tracking them!
Pens used in pictures: Stabilo Point 88 Mini - Set of 12
Layouts Lists
and
Workout Log
are also available to pick for the right hand side of your spread.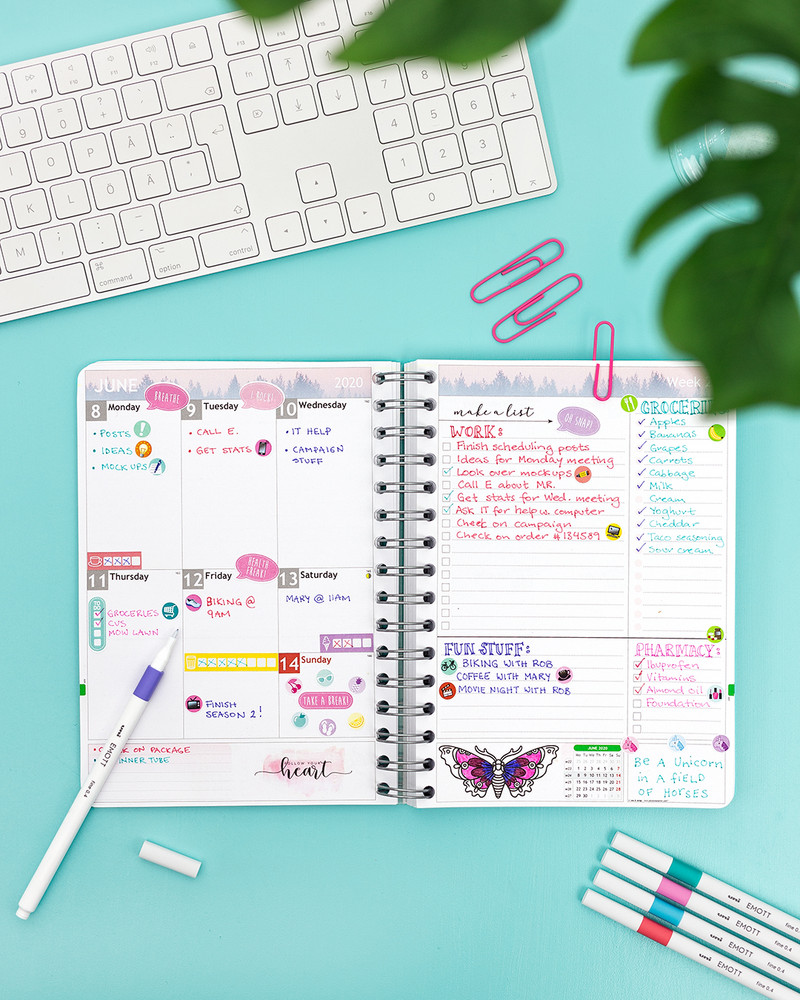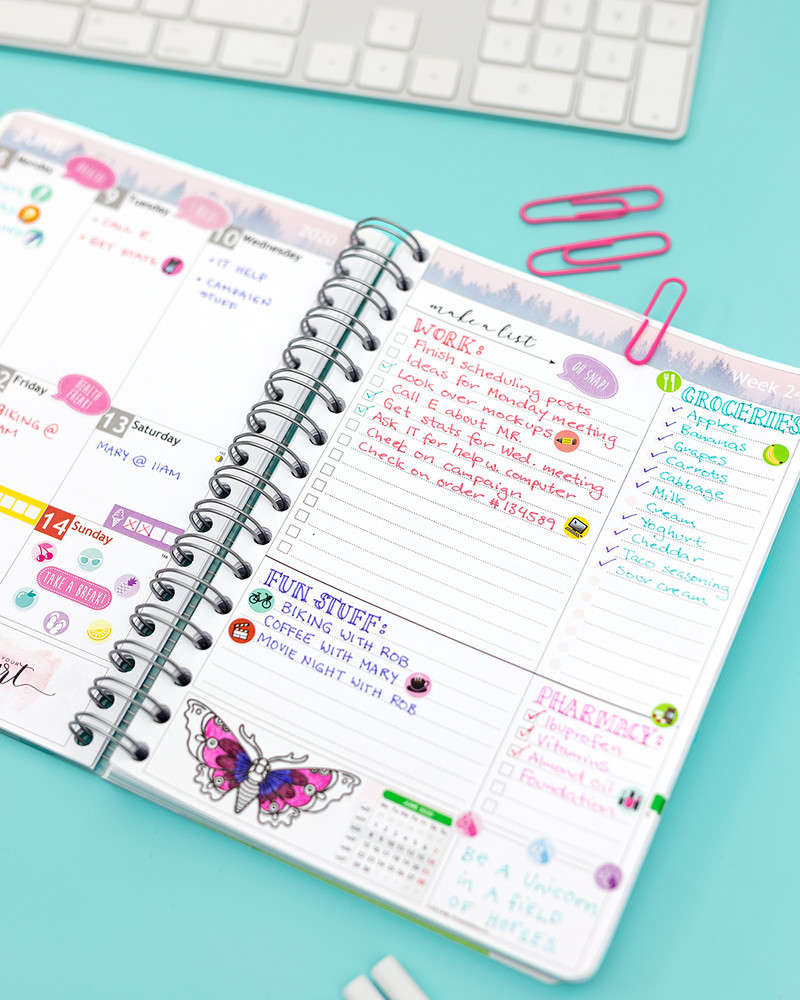 A pretty straightforward layout,
Lists
is for the person who loves a good list and, most importantly,
ticking things off said list.
Here you can write anything from work related tasks to the next grocery shop. Just
don't forget to tick the box
once you're done!
The Workout page
is here to give you
motivation.
Whether you're a beginner or a seasoned athlete,
you'll be inspired
to track your progress by filling in the simple log. As you fill in the page, you'll soon get a visual overview of what you're achieved.
Go you!
Stickers used in picture: Box - School Smile; Original ToDo
Pens used in pictures: Uni Emott, FriXion erasable ink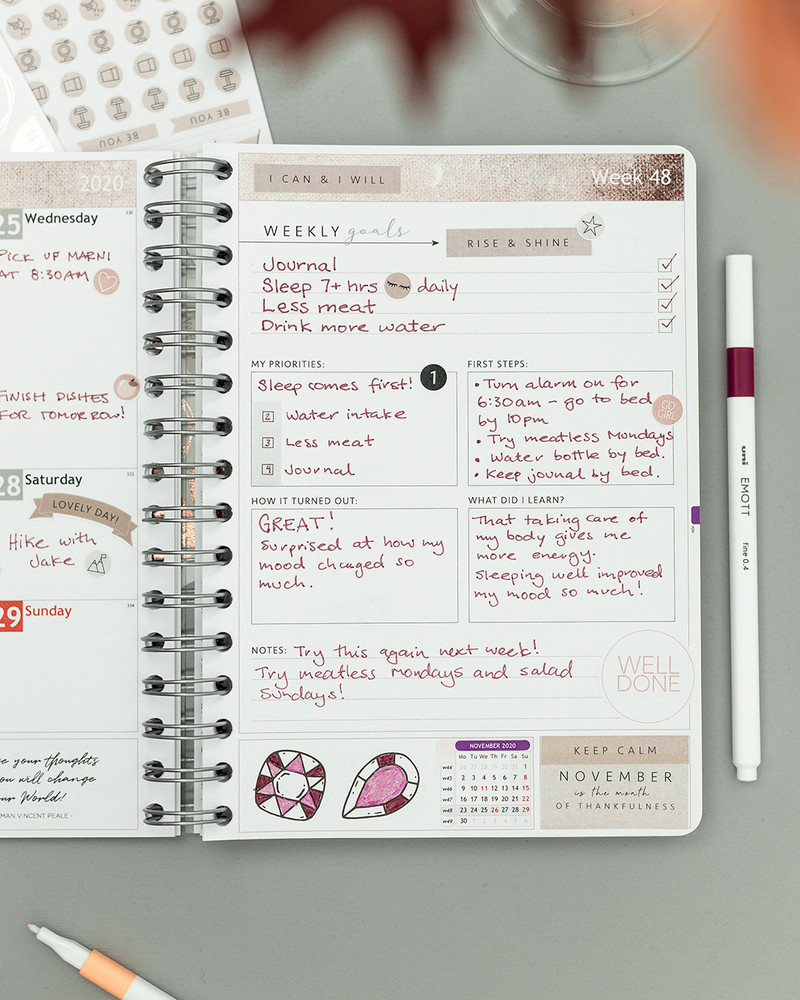 The
latest addition
to the Best of Both layout family is
Weekly Goals.
With the weekly calendar view to the left, the right page is a space for you to make a to-do list for the week,
write the things you need to prioritize to reach your goals
and what concrete steps you need to take. You'll soon discover how setting weekly goals can
help you work more focused and efficiently,
hugely increasing the probability that you'll reach said goals!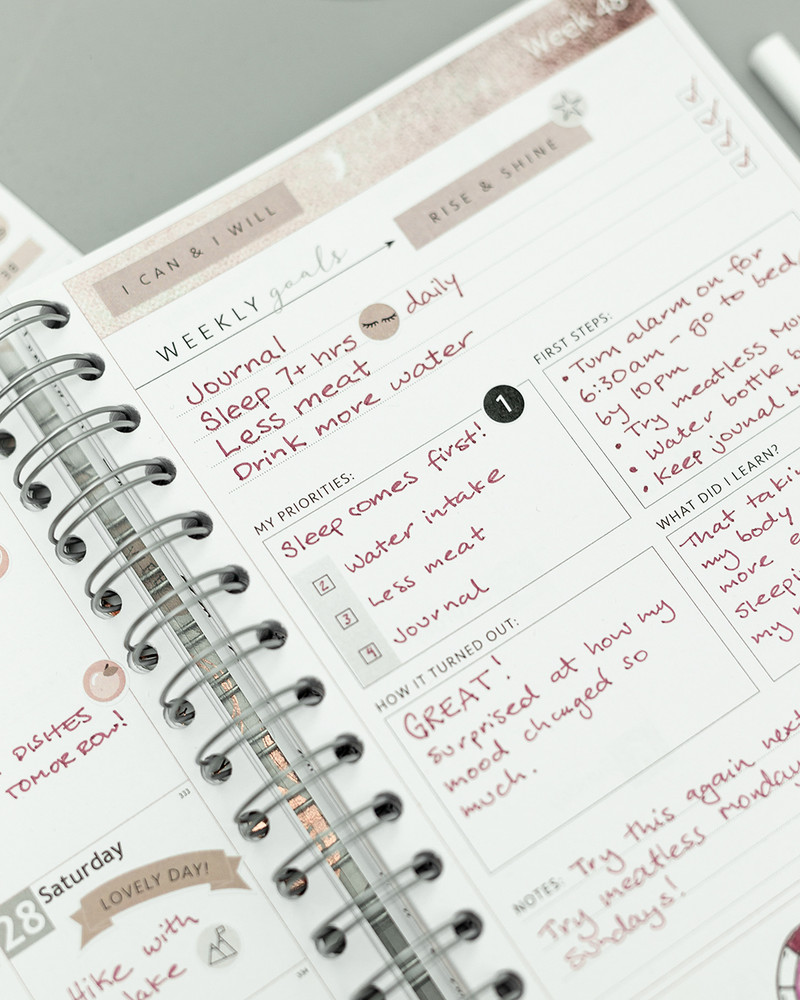 "So where do I find these nifty layout options?"
we hear you ask.
Easy!
As you're creating your planner and come to step 3, you'll see them as layout option 6, 7 and 8. Now click on the little brush icon - it'll lead you to "Writing Space". And it's here that you'll find the entire collection of Best of Both layouts, in the dropdown menu under "right page".
Voilà!
I NEED A PERSONAL PLANNER™!
5 Ways You Can Celebrate Earth Day
What are some ways we can celebrate Earth Day this year? You might never have noticed this date in your calendar before, or you might be a full-blown eco-warrior already. No matter where you are in your journey, Earth Day is the perfect reminder to think more about how and why we consume as we do. Here are some fun ideas and challenges to tackle this 22 April.
12 Mood Tracker and Habit Tracker Ideas - Free Printables!
What if you could track your habits and see how they impact your moods? Using a habit tracker in combination with a mood tracker can help you see patterns in your behaviour and help you change things if needed! Here's 12 mood tracker and habit tracker ideas to get you started - oh, and free tracker printables too!
Changing Your Life Path - Karin Ostling's Inspiring Story
Do you long for a change? To take that first step towards fulfilling your dream? Read Karin Ostling's inspiring story about daring to change life paths, and how stepping out of her comfort zone changed her self-image forever.
Free worldwide shipping
Happy customers
Safe payments