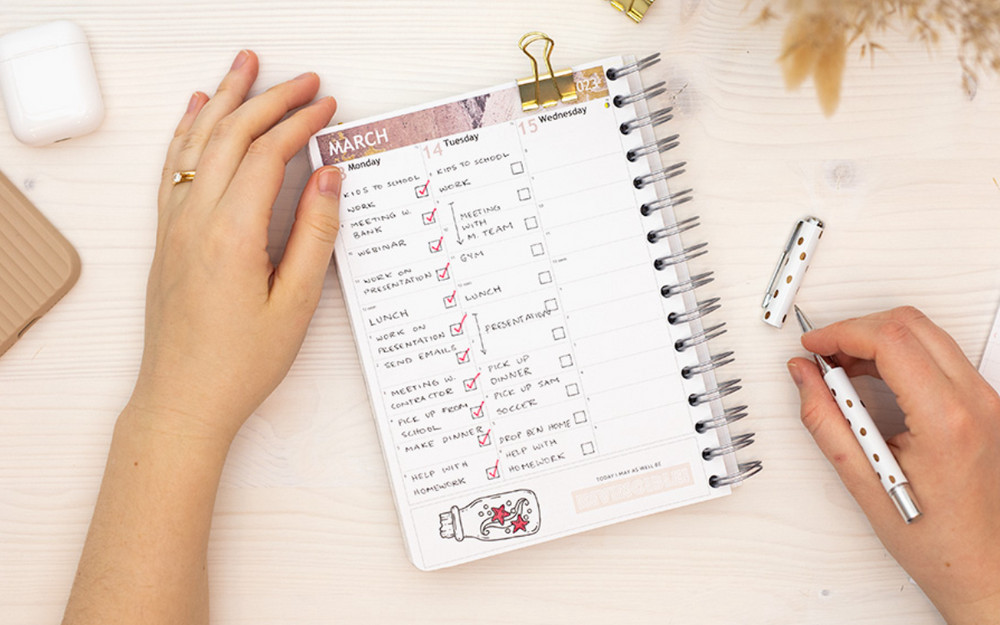 3 Features in Your Weekly Spreads
Learn how to use Modules, Daily Details & Timetables to elevate your planning.
---
We're passionate about offering you all the tools you need to create a planner you love and that suits your life perfectly. The majority of our customization features can be found in the calendar section of your planner - today we'll look at 3 of these, and learn how they can help you take your planning skills to the next level!

Regardless of whether you created a planner that includes these features or not, you can get inspired to become a more efficient planner person with these tips. Let's dive right in!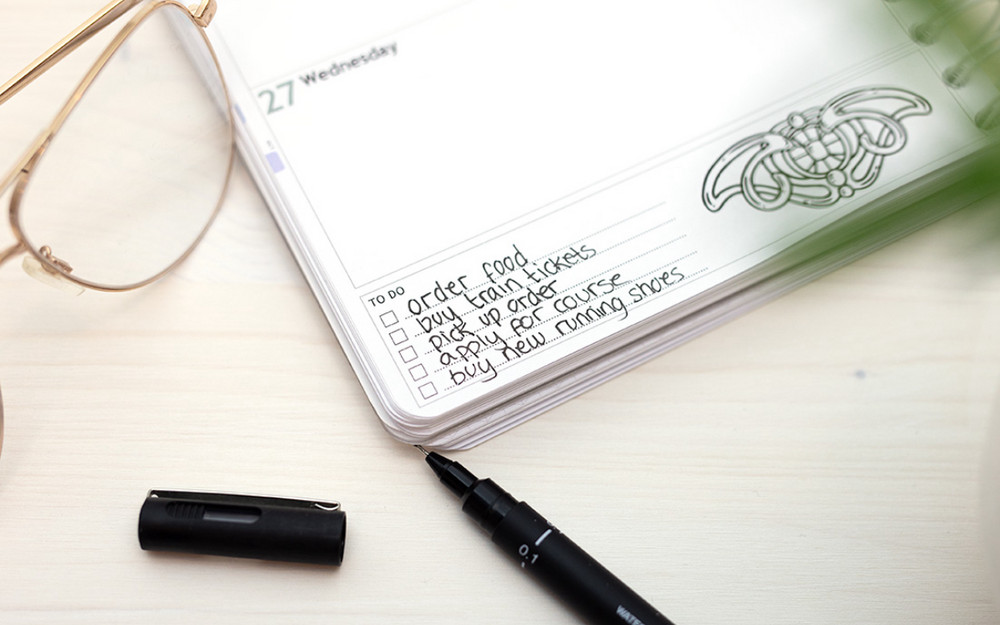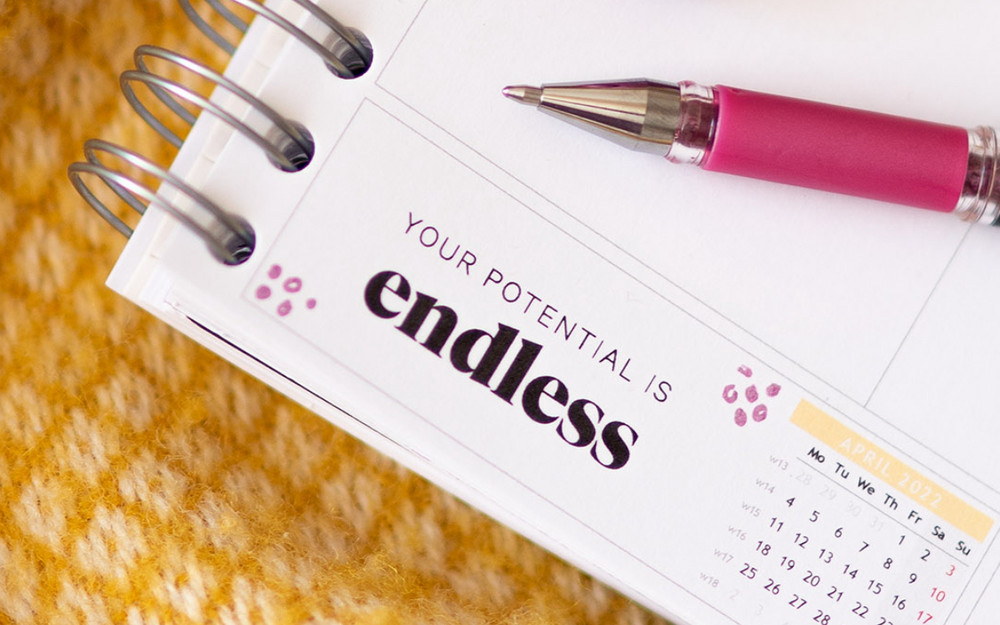 MODULES
Placed at the bottom of each weekly spread, the modules are there to give your weeks that extra oomph. Choose between 20 different modules, ranging from to do lists, weekly menus and study time schedules; to motivational quotes, habit trackers and pictures to color in. Pick and mix as you like!
Thanks to your chosen modules, you don't have to fit everything into one particular day - perhaps you want to write a to do list for the whole week, not just for one day, for instance?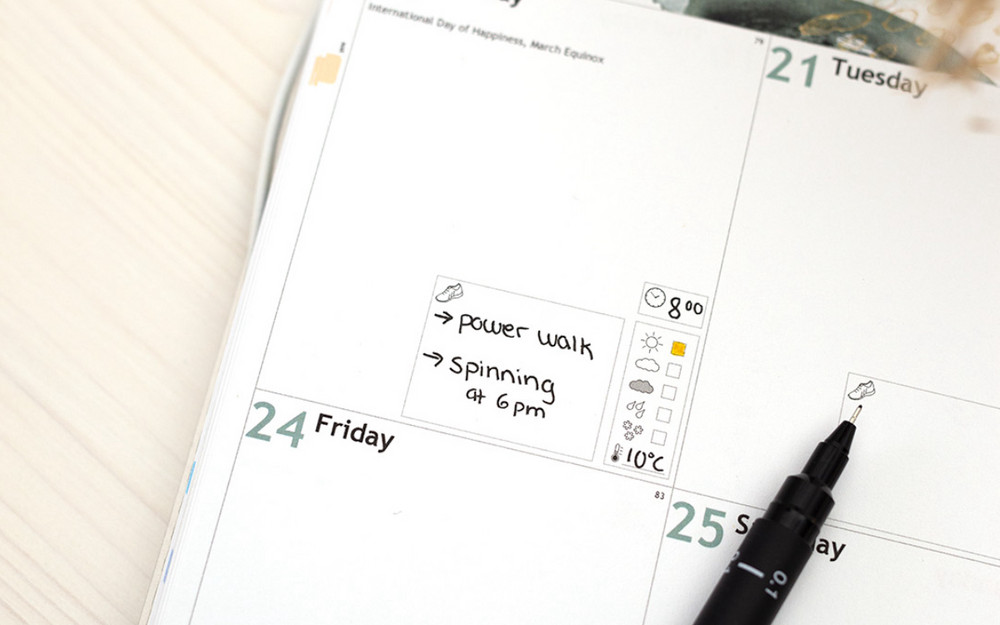 DAILY DETAILS
If you like keeping track of and remembering certain things as they occur throughout your weeks, you'll love adding some of the features available under Daily Details. Perhaps you enjoy documenting the weather daily, or would like to get a visual overview of your workout routine. Or maybe you work irregular hours and need a dedicated space to record them. These are 3 things you can add to your days in the section Daily Details.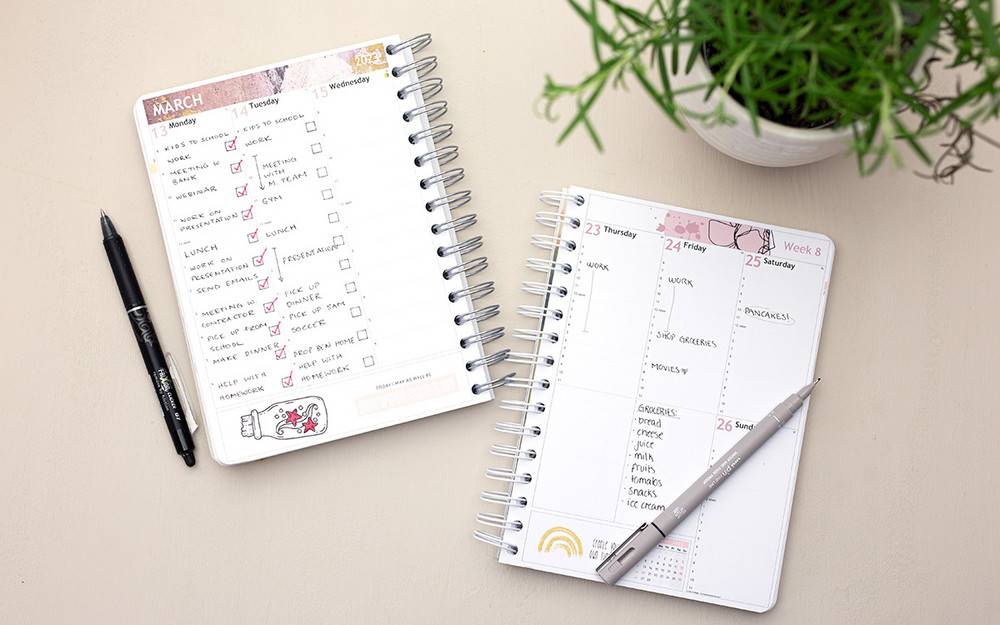 TIMETABLES
If you work shifts or in a time bound job where you need to enter meetings, lessons and more, you'll benefit from one of our 3 different timetables as well. See below for more details on the timetables.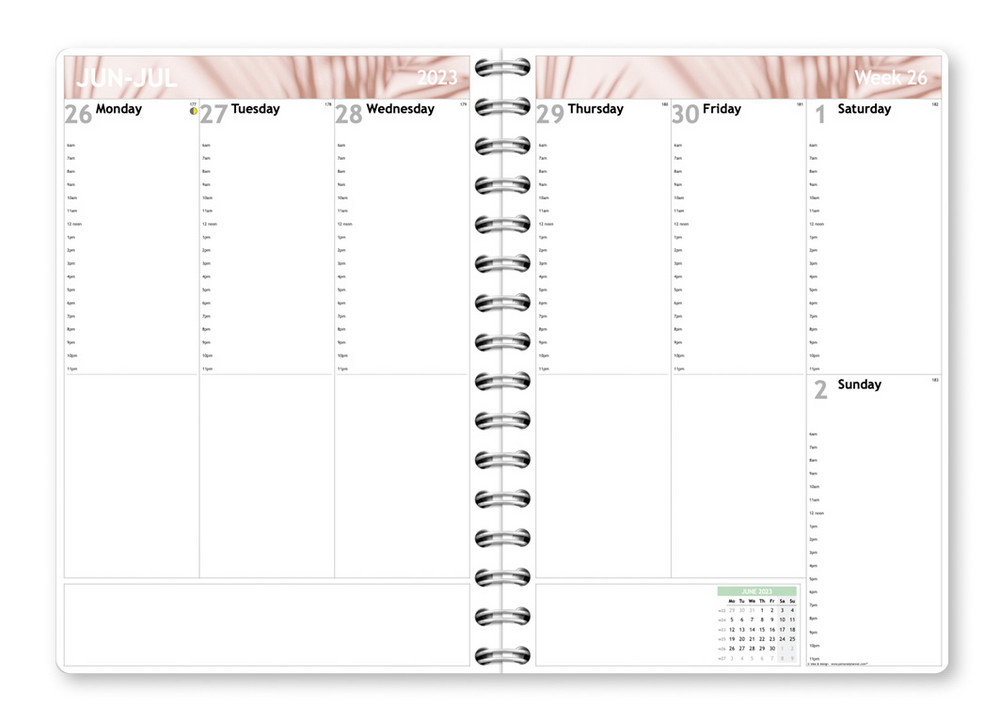 Timetable 1
runs from 6 am to 11 pm, and is suitable if you work early mornings or late nights. You can split this timetable into two sections, entering all your time bound activities in the top half of the day, leaving the bottom half free for to do lists or notes.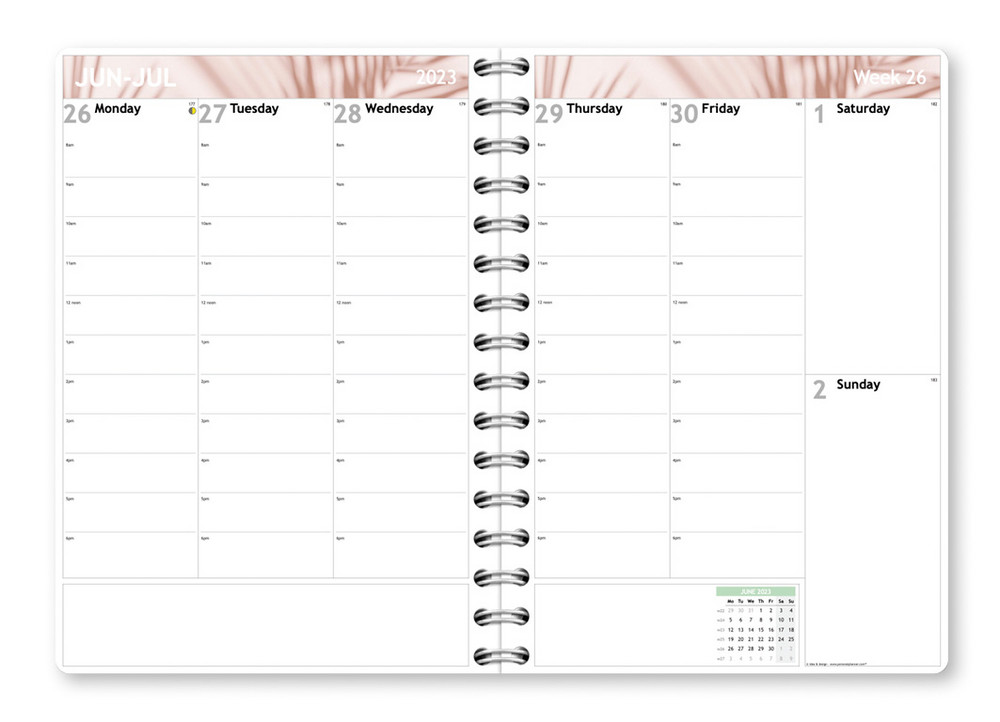 Timetable 2
offers a clear structure, where every hour gets one block. Suitable if you like to plan your days to match normal office hours, as it runs from 8 am until 6 pm.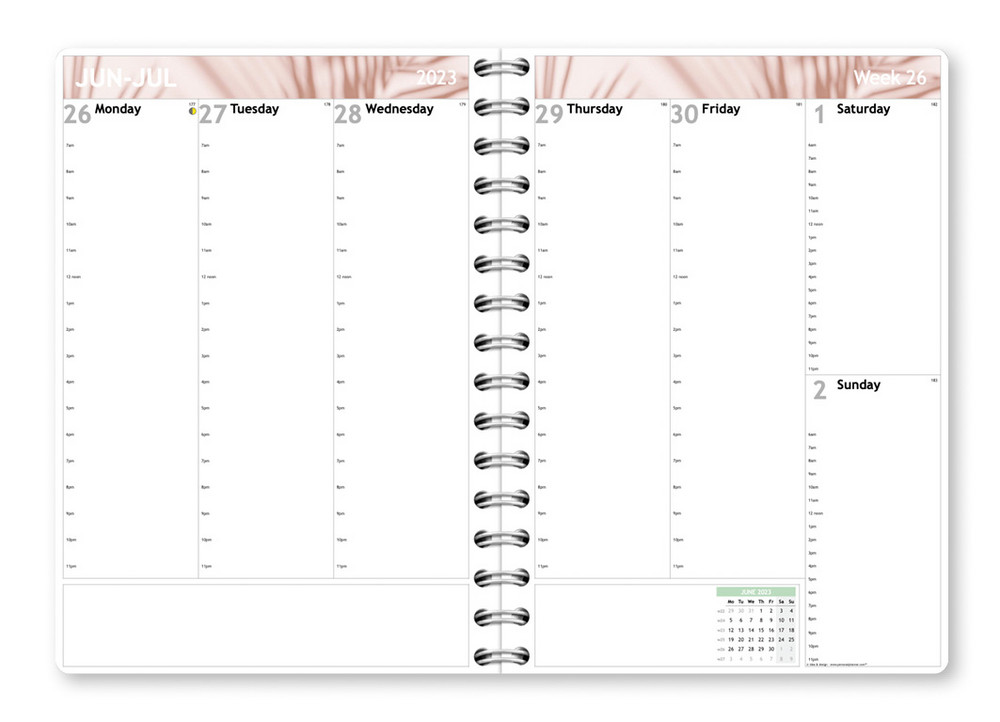 Timetable 3
offers a bit more flexibility to plan your days as you like, with printed hours from 7 am until 11 pm. Suitable if you have activities from early morning until late evening.
Hope you find these 3 features helpful in your weekly spreads, and if you missed adding them last, make sure to include them in your next planner!
Guide to Our Creative Themed Pages
Our themed pages offer a smorgasbord of possibilities. Join us in this walk-through of all our Creative themed pages!