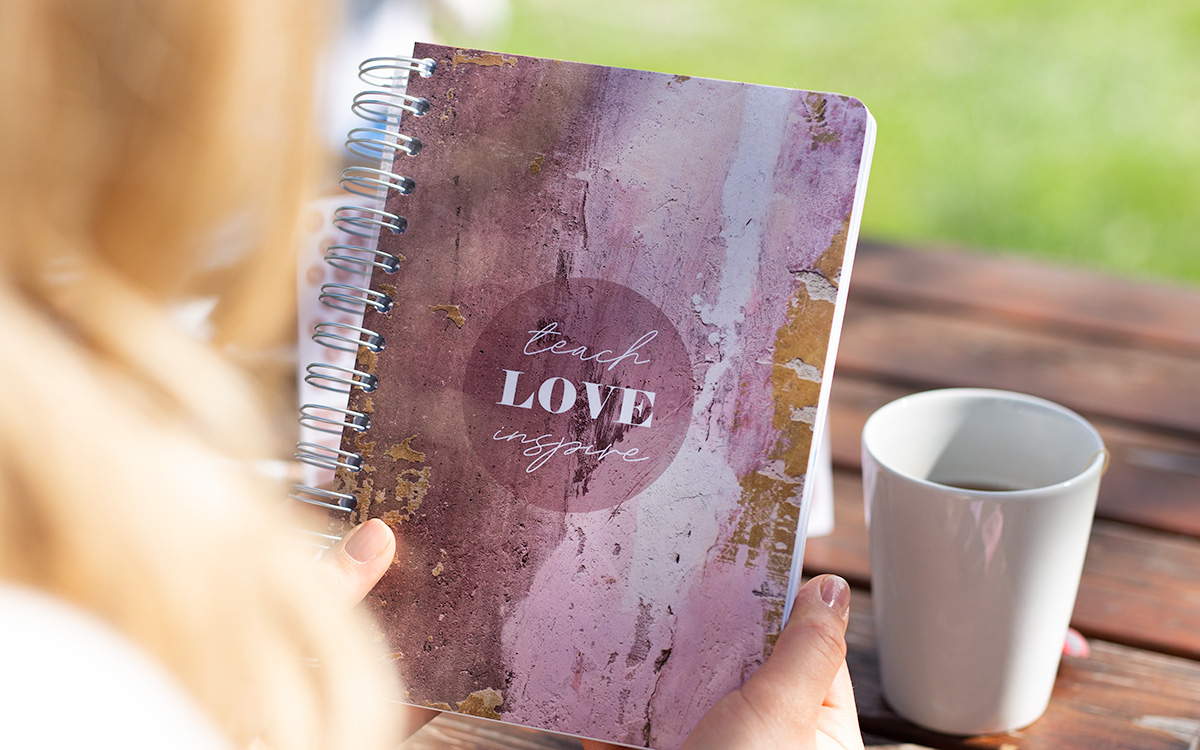 Special Edition Teacher

Are you a teacher? Look no further for a phenomenal Teacher Planner, designed especially for educators! A convenient combination of a traditional Personal Planner™ and a book that includes the most important planning tools for a successful day in the classroom, this Teacher Planner really is one of the best ones out there, we think!

Both the weekly spread, with its motivating quote module and daily timetables, as well as the themed pages at the very end of the planner, have been hand-picked especially to fit a teacher's busy life.

Our ever-popular and practical teacher themed pages, developed in collaboration with Swedish teacher extraordinaire Anna Wassenius, feature dedicated pages for lesson and project planning, grade trackers, schedules and more.

To make the Teacher Planner fully yours, just add your name on the cover, select your starting month, and you're all set for a full year of happy lesson planning!
---
Teacher
Planner Classic A5
Teacher
Planner Classic A5
Starting month:
Inlay language:
Size Classic A5, 5.8x8 in.
160 pages
130 g eco-friendly FSC paper
Quote on owner's page
Vertical weekly layout
Modules: Color-in, Weekly Boost, To Do this Week
Month Overview, 24 pages
Teacher - School Year 1, 2 pages
Teacher - Schedule 1, 2 pages
Teacher - Themes & Projects 1, 2 pages
Teacher - Themes & Projects 2, 2 pages
Teacher - Student List, 4 pages
Teacher - Grade Tracker, 4 pages
Teacher - Seating Chart, 4 pages
Teacher - Things to Do, 4 pages
Mustard elastic closure
Storage pocket
White ruler
Add some matching accessories!