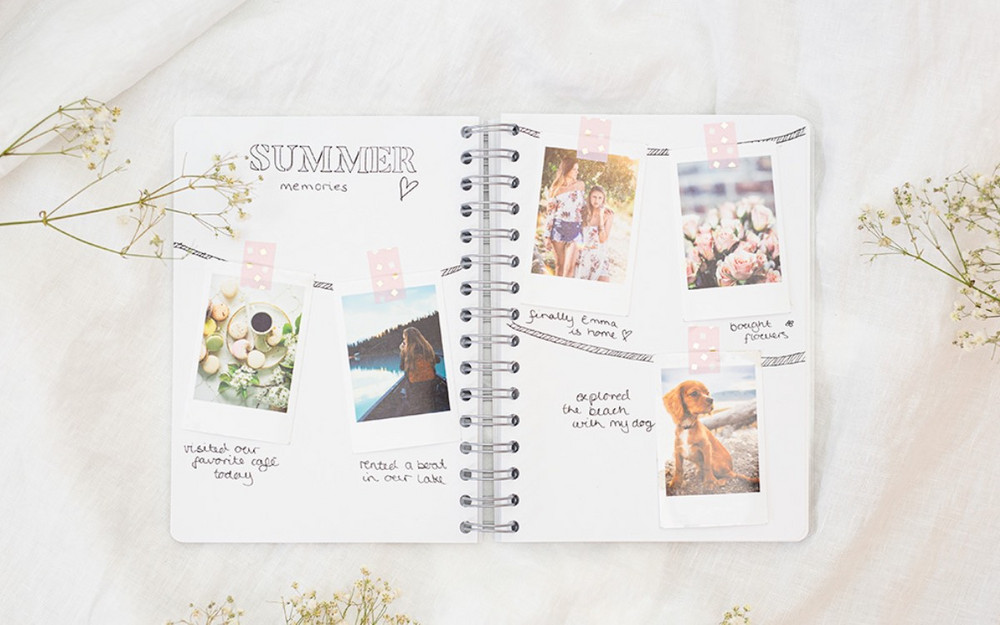 Memory Keeping in a Mixbook
Lifeís full of big milestones. Yet itís often the little moments in between that seem to sum up life. Keep your precious memories alive in your Mixbook, with our 4 fun ideas!
---
Life's full of important milestones. Yet, it's really all the little mundane moments in between that build the tapestry of our memories. Coffee with a dear friend, Sunday lunch at your parents', a peaceful nature walk. Hold on to those precious, fleeting moments collecting them carefully in your Mixbook.


CREATE A CUSTOM MIXBOOK
We recommend you create a Mixbook with blank pages if you want to add photos or scrapbooking elements to your memory book. You can also add a few lined pages for journaling, as well as the Travel theme pages, Memories.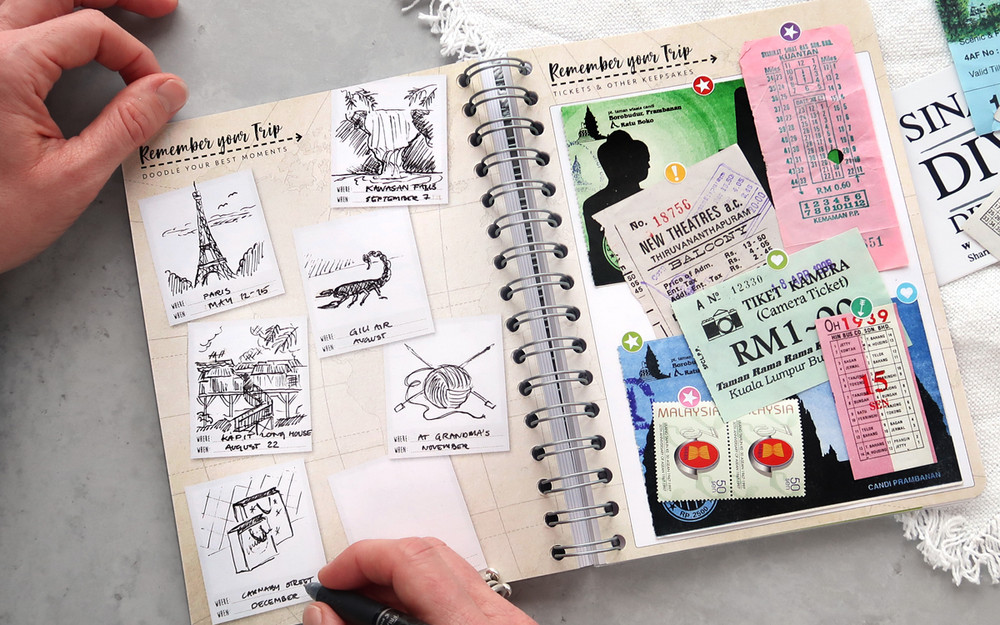 1. Make a Travel Journal
Select the page
Memories
in the Travel category of our themed pages if you want to make a travel journal.
For more inspiration on how to use our Travel theme pages, check out this visual guide.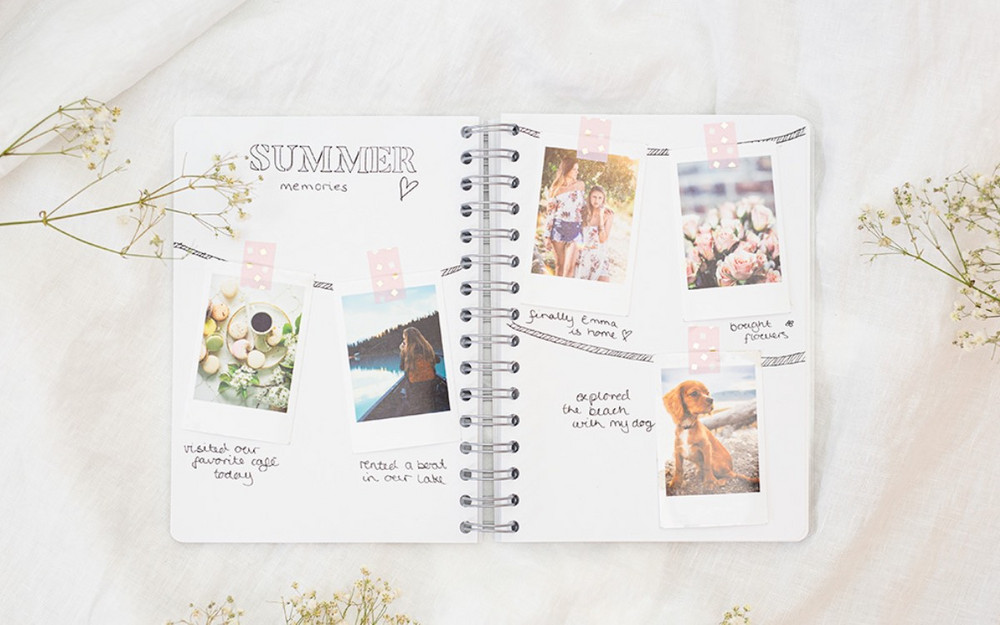 2. Make a Photo Mixbook
If you have a mobile phone with a camera, and especially if you're on social media, chances are you're taking snapshots of your day already. There's loads of apps and websites that let you upload your photos from social media channels such as Instagram, then print and send your pics to your house. It's a fun way to remember all those little things you managed to capture in your day to day life, and a simple way to keep a journal. Simply paste your pictures in your Mixbook, adding a short caption describing the moment and your feelings around it.
3. Save the Season's Blooms
A lovely and inexpensive way to remember a season is by adding pressed flowers to your spreads. Watch this short video below to get some tips and ideas on how to do this - it's so simple!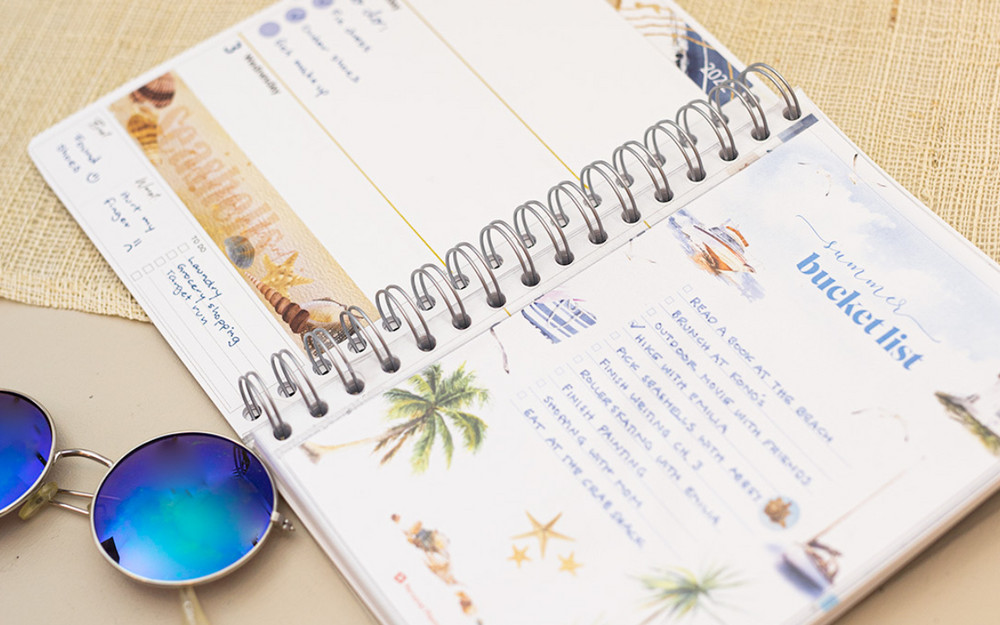 4. Make a Summer Bucket List
Don't miss anything you want to do in the summer - plan all your activities in this printable Summer Bucket List.
Download, print out,
and place in the storage pocket of your Mixbook, or paste it directly on a blank page.
Here's a few other printable bucket lists for you!
Spring Bucket List
Fall Bucket List
Summer Bucket List
How to Do a Digital Detox with Your Planner
A digital detox does wonders for your mind and soul. Learn how a detox can help you press your mental refresh button, and how to plan one in your Personal Planner.
New Collection: Lemonade
Are you feeling parched? Quench your thirst for style with our brand new collection! Check out our 6 vibrant & juicy planner covers and matching notepads Ė the perfect refreshment for the summer!