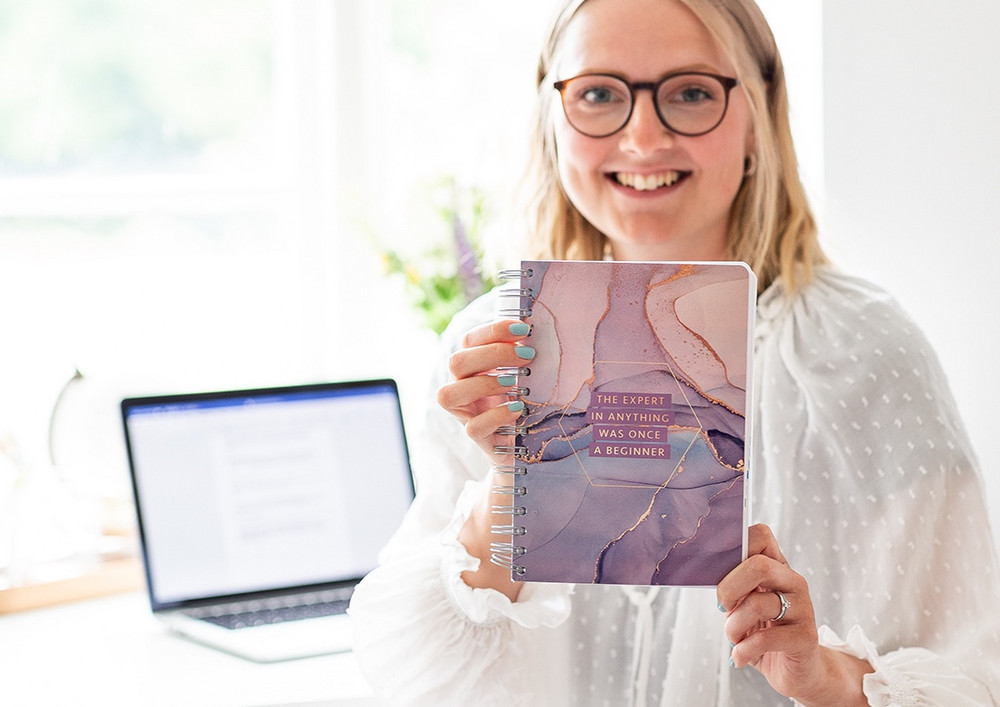 The Student Planner - 5 Tips to Plan Your Studies
Our freshly graduated content producer, Jemima, is no stranger to juggling studies, work and commitments, while still meeting deadlines like a total pro. With the help of her trusty Student Planner and some great practical tools, Jemima has the secret sauce to study success. Keep reading to get her tips on all things productivity!
---
With a new academic year approaching fast, some of us might already be worrying about how to stay on top of it all: studies, work, commitments... Our content producer, Jemima, is no stranger to juggling all these things, all at once, while still meeting deadlines like a total pro.

Today she'll let us in on her secret to study success. Through her 5 practical study and time management tips, as well as concrete ways to maximise the Student Planner, Jemima's passion for planning and structure is sure to rub off on you. Keep reading, and get ready for an amazing new term at school or university!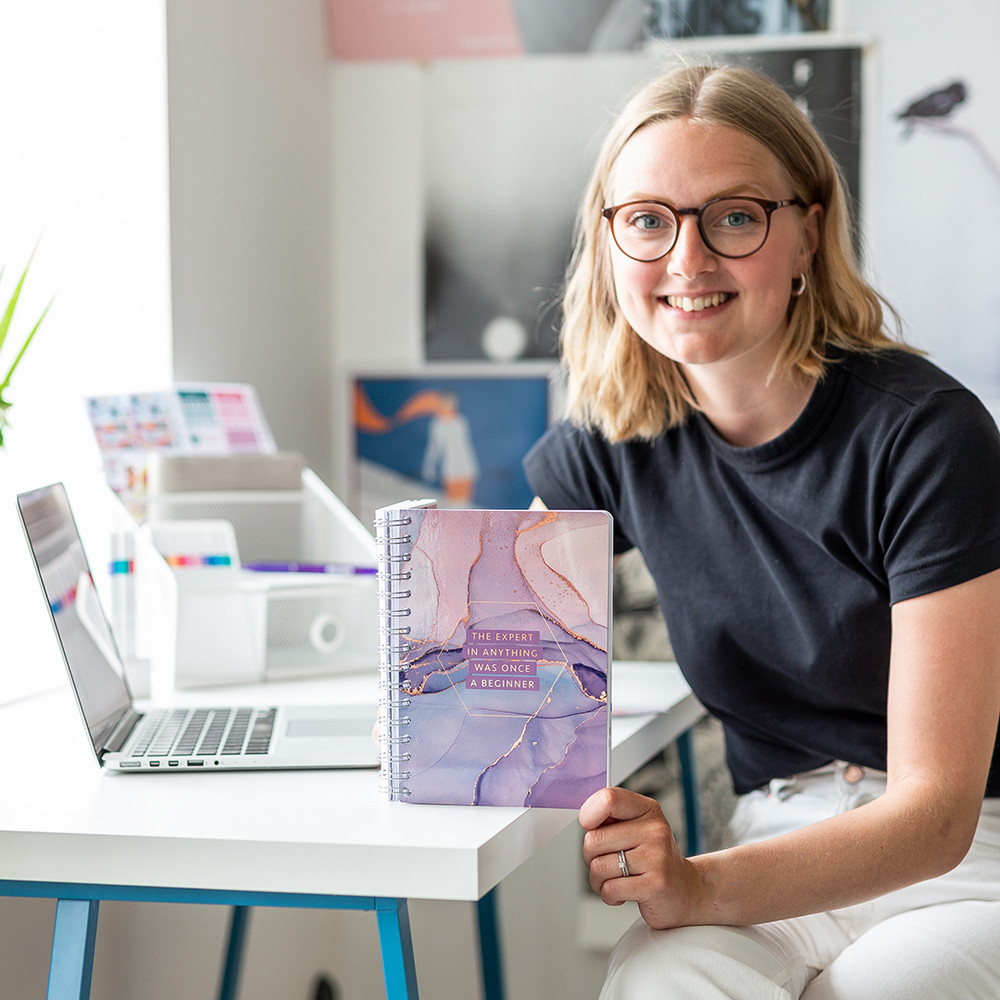 Hello!

I'm Jemima, and I've just finished my last year of Digital Marketing & Communications at university.

To be honest, I'm a real control freak - I need to always be on top of assignments, exams and lectures; and I have to plan in advance when to study and when to relax. So naturally, I like planning my weeks in advance, so I can have the best possible overview of what's ahead.

But as we all know, life isn't just about the studies. So many other things need planning, prioritising and organising for life to work smoothly. And with that in mind, I wanted to show you how I plan and study with the help of my trusty Student Planner, as well as give you a few study tips that have helped me greatly along the way.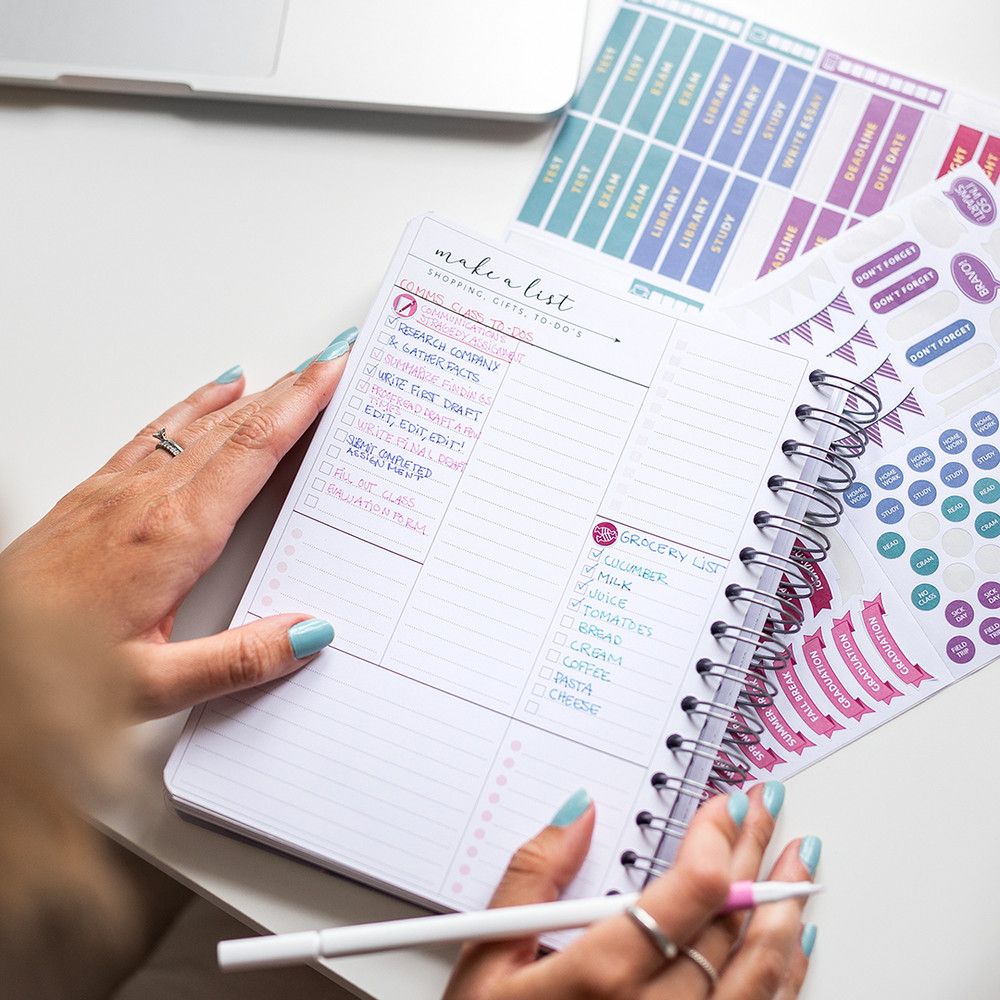 1. Plan Your Week in Advance
Write down everything that's happening in the coming week, what you need to do and how much time you need to finish it. I do this in the Blank module at the bottom of my weekly spread. Here's where I write my to-do list and check off every task that I complete. If I have a whole stack of tasks and need more space, I go to the back pages
Make a List.
Here I'm free to list to my heart's content: things I need to check for an upcoming assignment, a packing list, or even a grocery list.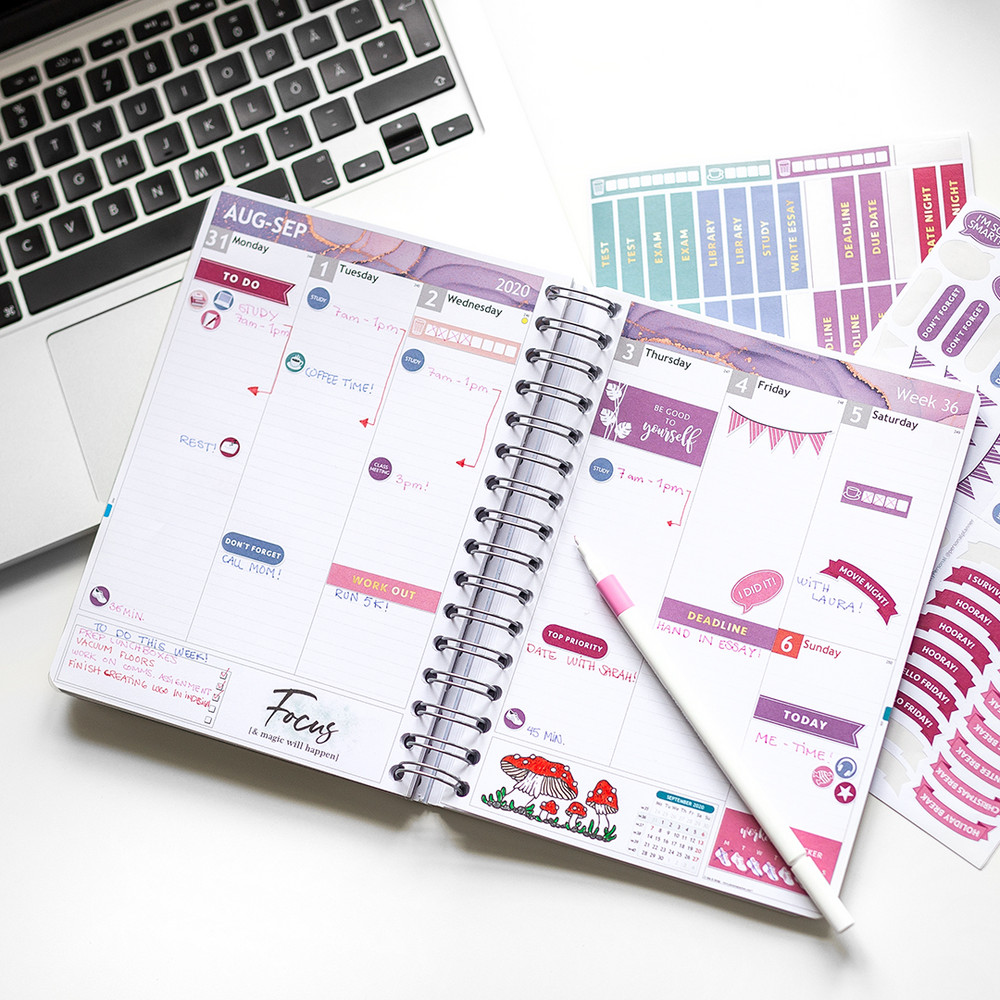 Something super important, which I always struggle to remember or make a priority, is planning in some time to relax, hang out with friends and family, and exercise. All these things help boost our concentration, making it easier for our minds to really focus during our study sessions.
And if you're anything like me and enjoy tracking your workouts, try our
Workout Log
, included in the back pages section in the Student Planner. You can also track your training with our clever stickers. I just love getting an overview of all the exercise I've been doing - it's a real feel-good pill!
Need some sticky stuff to brighten up your planner? You'll find sooo maaany sweet stickers right here - good luck choosing your favourite!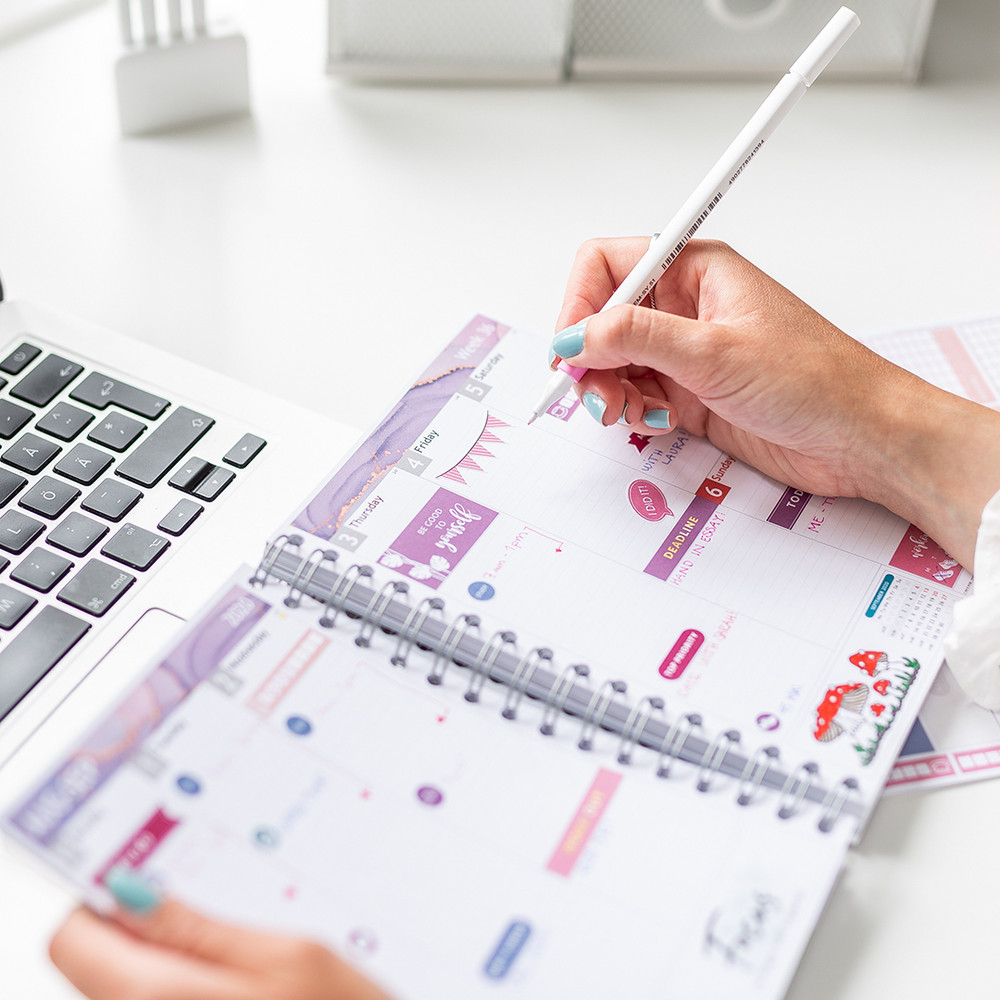 2. Find Your Prime Time
My brain works best and most effectively early in the morning and until noon, or thereabout. During these morning hours I try to get as much as possible done, and check as many task as possible off my list. A great way to maintain self-discipline during this time is to find a routine that works for you. I do this by getting up the same time every morning, and making sure I don't plan in any other activities during my most productive hours of the day. I know I just have to prioritise, spending my time on the most important and most urgent tasks first.
Another crucial part in this is setting up clear boundaries for yourself. During what hours do I study? And when I'm at my desk, how do I stay focused and engaged? Try removing any distractions before you sit down to study, and decide on a time when you'll stop to do something else. This will help your brain to work focused during a set amount of time, and then relax.
If you enjoy colouring, try the gorgeous colouring pages in the back of the Student Planner - a perfect way to turn off the brain! I like using these smooth colouring pencils from Stabilo for this.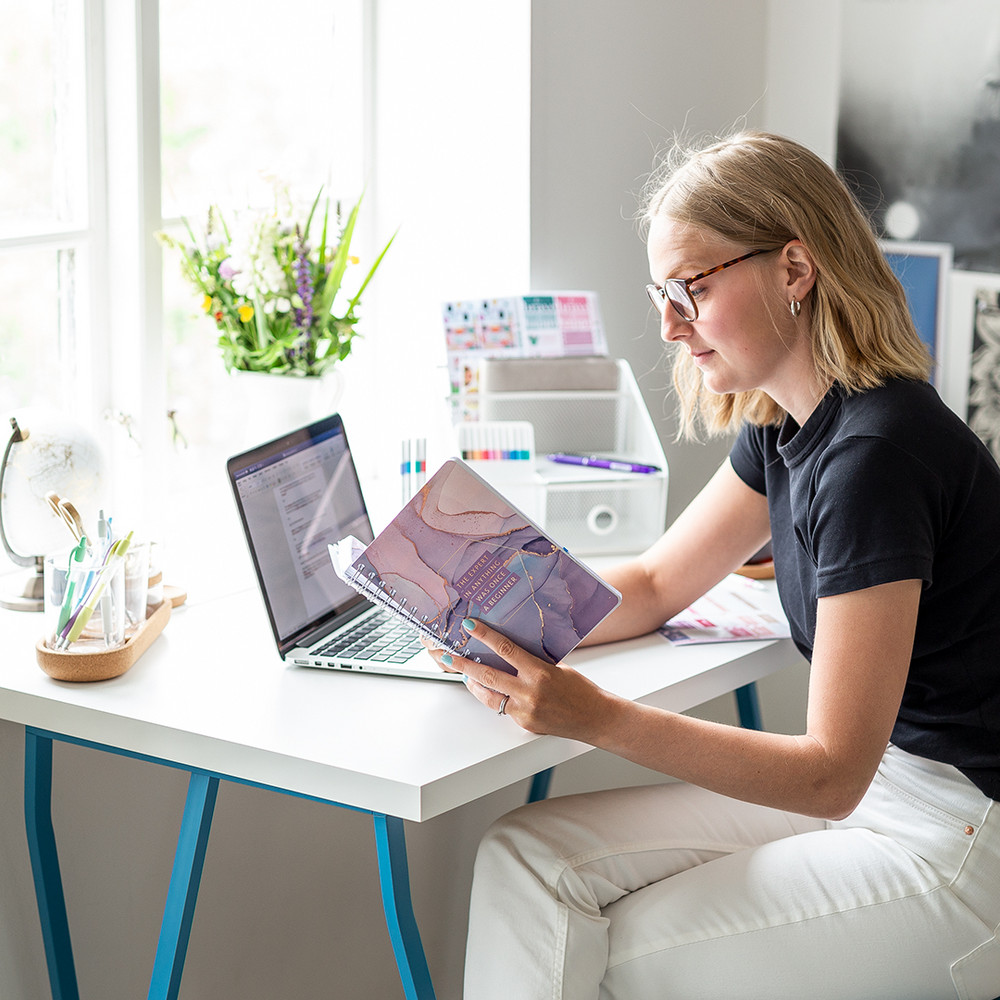 3. Celebrate Small Victories!
I know. Life in school or at university isn't always as cool or epic a time as you'd imagined. And it's OK to feel that way.
The most important is that you do your best, and sometimes doing things "good enough" is just fine. Be kind to yourself. Pat yourself on the back and celebrate every small victory, regardless whether that's a small assignment you just handed in or a huge and difficult exam you just passed.
Every step counts
and makes a difference for your personal development and education. So do something nice and spoil yourself a little bit now and then!
Could these cute stickers perhaps be a lovely little reward for yourself? I love using these as a pop of colour in my planning! Whenever I need to highlight something extra, I use these little gems - but it's up to you how you want to use them!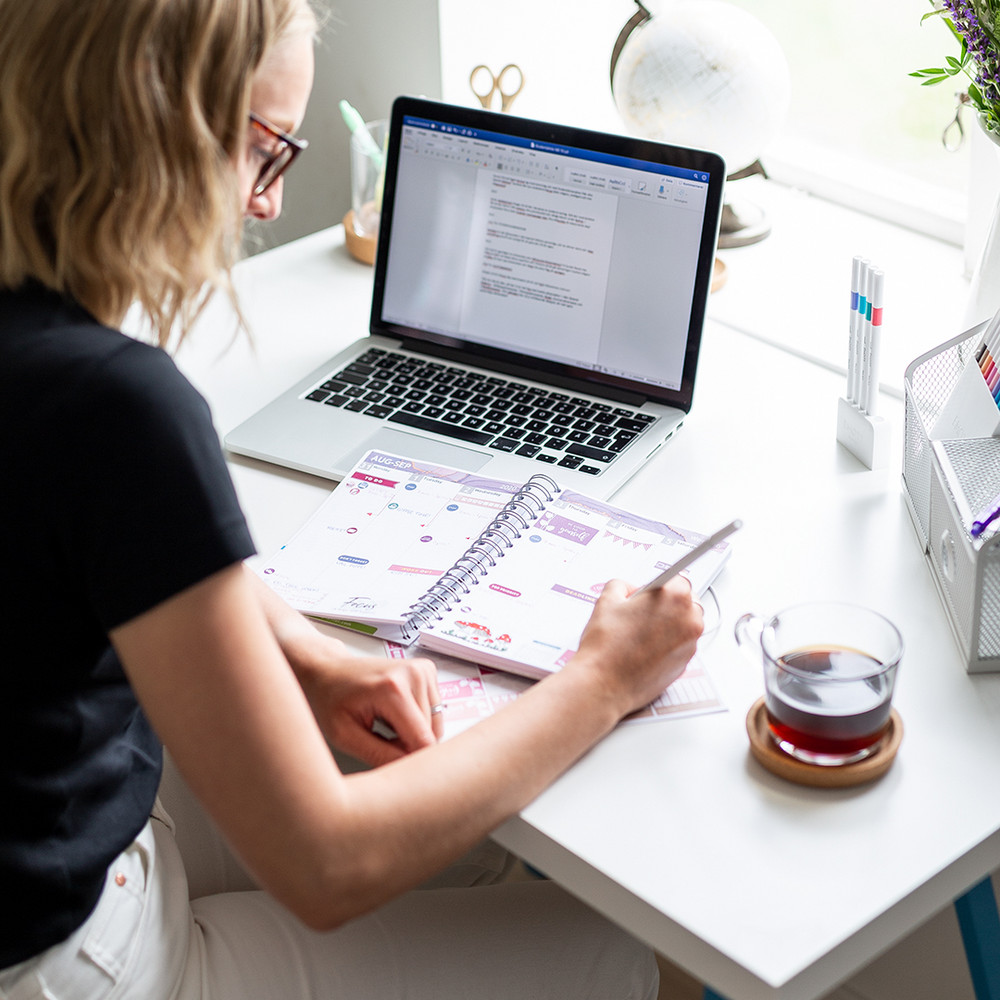 4. Don't Procrastinate!
A very bad habit of mine is procrastinating until the very last minute. I'm sure I'm not the only one who does this, right?! But you know, the feeling of getting things done straight away is really so much nicer than the last-minute panic procrastination causes. So finish writing that report, pay that bill, call your mum, wash the dishes (and your hands!!!). Regardless of what it is - do it without delay! Getting things done and being efficient gives you such a rewarding feeling. It's just the best!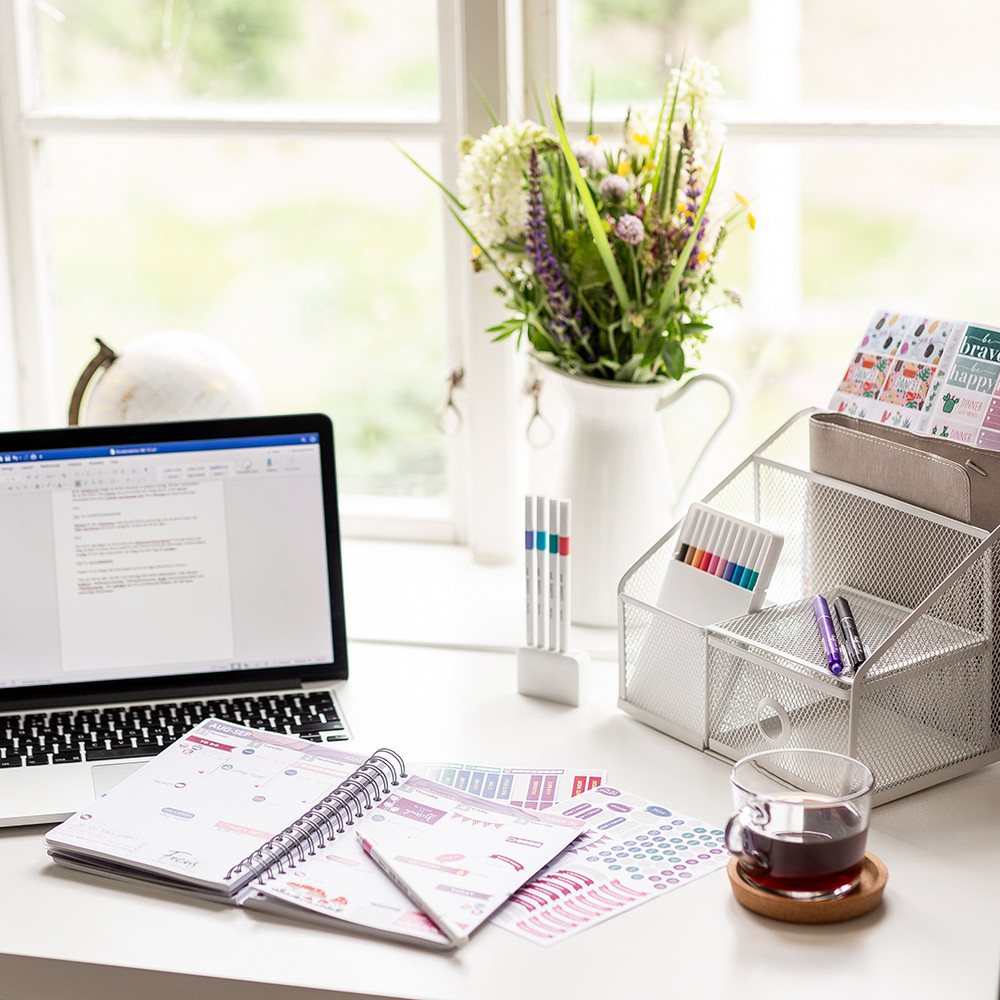 Using different colour pens in your planner can help you see your priorities at a glance. Write the most urgent tasks with RED ink, that which is important but not as urgent in BLUE ink, and that which is good to get done whenever you have the time and energy for it in GREEN INK.
This is actually a spin-off of the classic Eisenhower Matrix time-management tool. To watch a quick video and read more about this brilliant method, click here.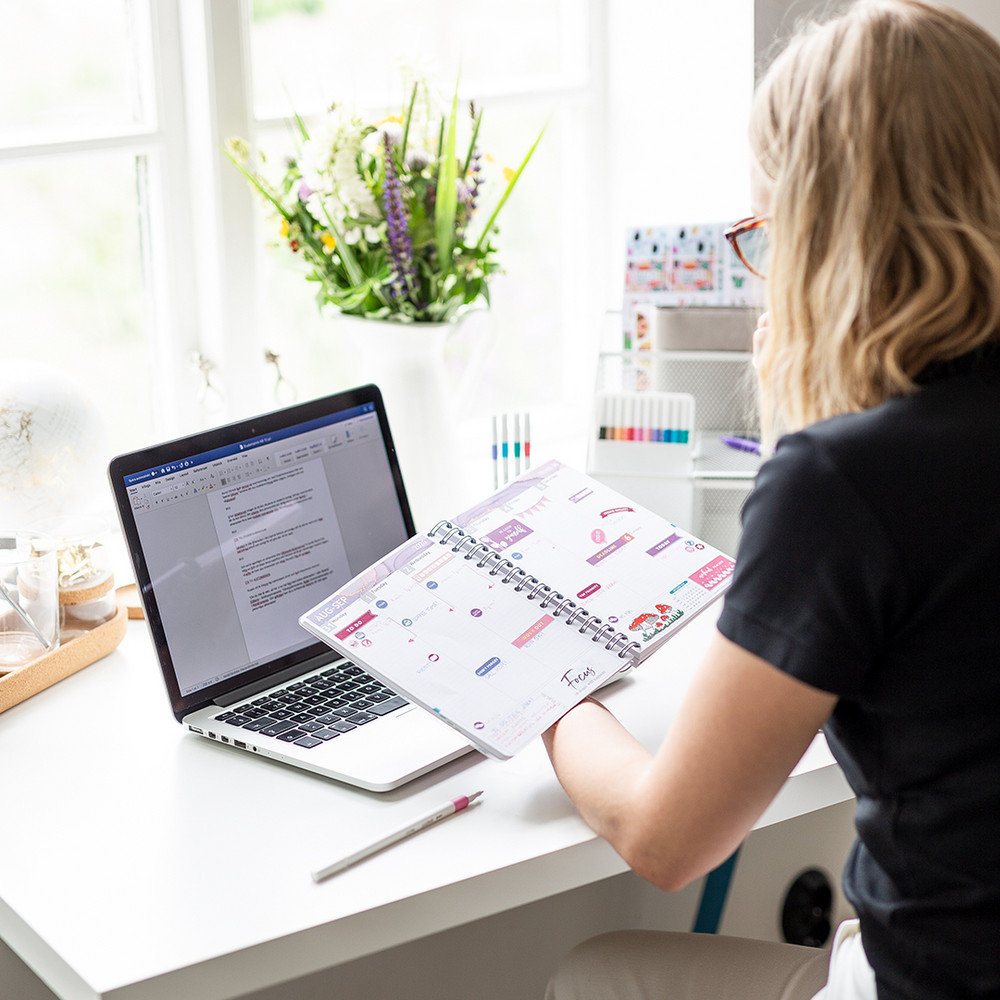 5. Set Clear Goals
If you want to win, you need to know where you're aiming. Is your goal to get straight A's in all your classes? Do you want to become an expert in a certain area? Do you want to graduate at the top of your class? No matter what your goal is, make sure to plan the steps you need to take to get there. Write down every step, and consider what you need to prioritise and do to reach every new step. As a little help on the way, use the
My School Year
back pages in your Student Planner. Write down one goal for each term, as well as your sub-goals and steps to take to get yourself to that finish line. Lastly, and most importantly, write down what you will reward yourself with when you reach your goal. My goal for the term ahead is to read all my coarse literature in depth. And my reward? A great big shopping trip! I'm looking forward to that one so much.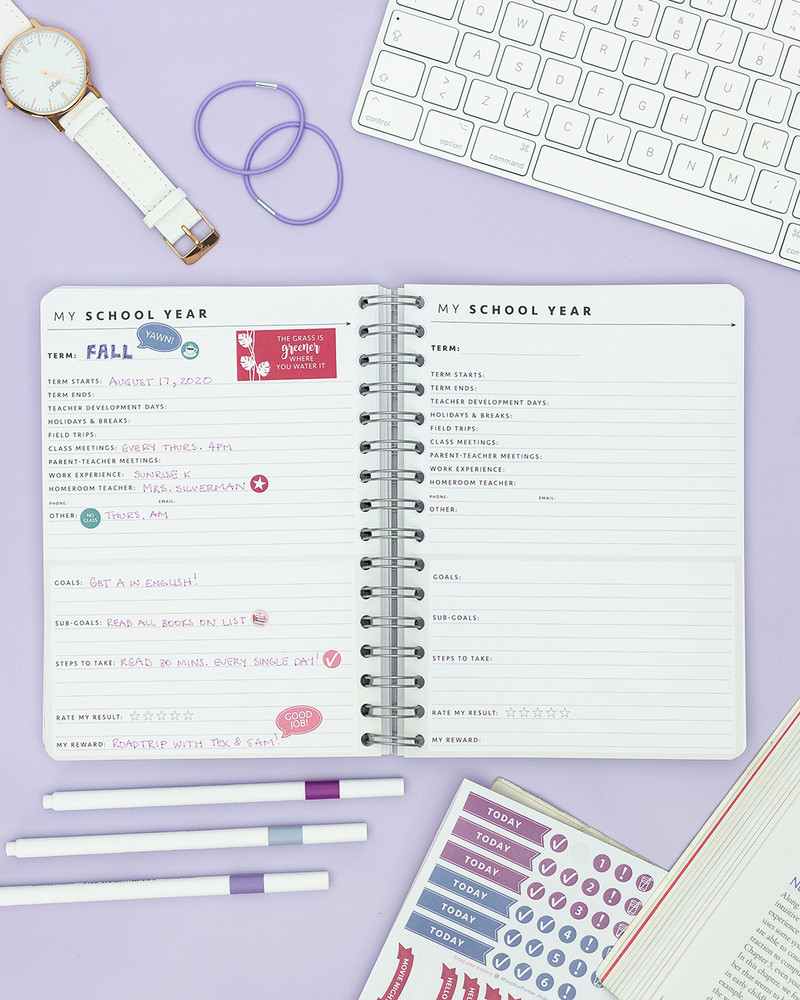 As you've probably gathered by now, I'm the kind of person who really likes to know what's going on. I feel as if the Student Planner was made for me! The back pages section has been tailored especially to suit a student's needs, and they'll give you a clear overview of important dates in the academic year, your schedule, your goals, your grades and more.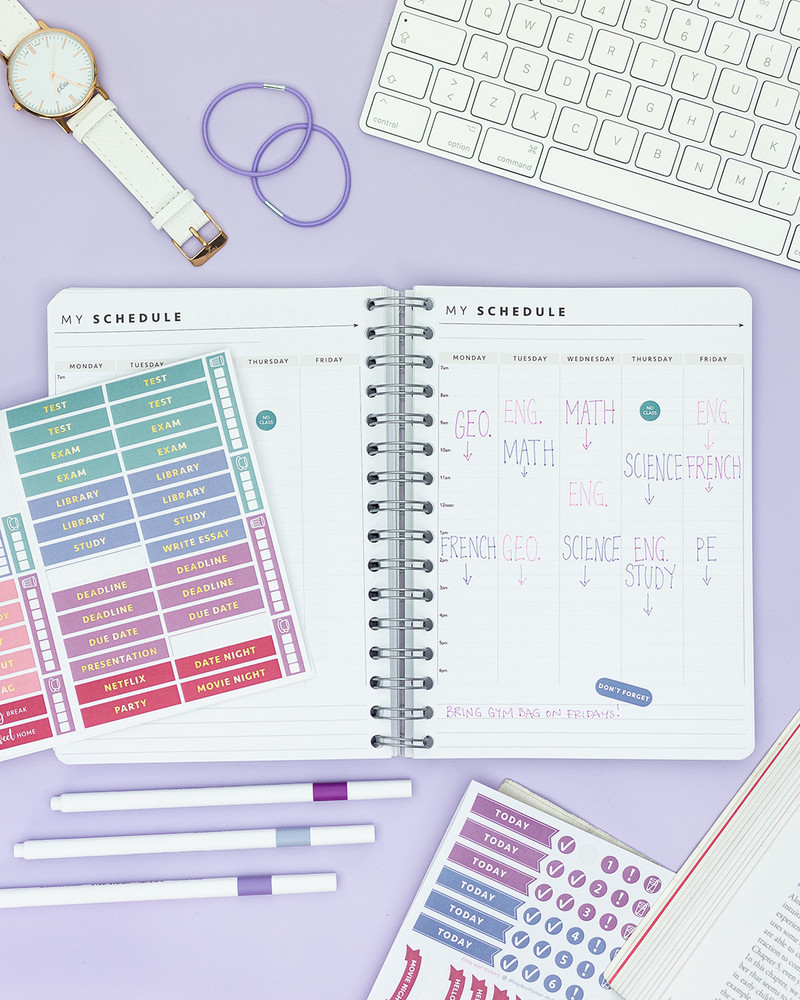 If you have the same schedule during the whole term, e.g. if you're still in school, write it down here. Perfect to have in your backpack for a quick peek before class!
I hope these few tips will help you structure your studies, and that you feel inspired to have your best year yet!
/Jemima at Personal Planner™
GET YOUR VERY OWN STUDENT PLANNER HERE
Desk Pad Planner 3 Ways + Free Printable
Have you discovered our newly released desk pad planners yet? Here's 3 nifty ways of using the Monthly design.
Goal Setting 2023: Free Template
Set one specific goal every month with our free printable, and reach your goals and dreams in 2023!
Free shipping!
Happy Customers
Safe payments