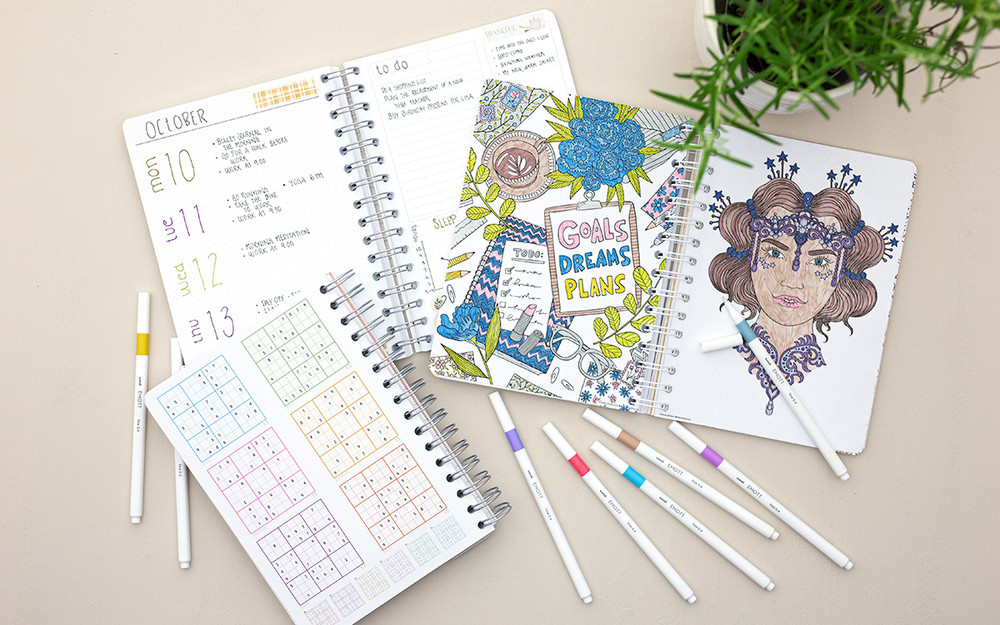 Guide to Our Creative Themed Pages
Our themed pages offer a smorgasbord of possibilities. Join us in this walk-through of all our Creative themed pages!
---
Did you know that there are over 70 different themed pages to choose from when designing your planner, organizer, or Mixbook? That's why we felt it was time to dive a little deeper into each category. Here we'll focus on our creative themed pages: we'll introduce you to each of them, as well as explaining how to use them.


DESIGN YOUR OWN PLANNER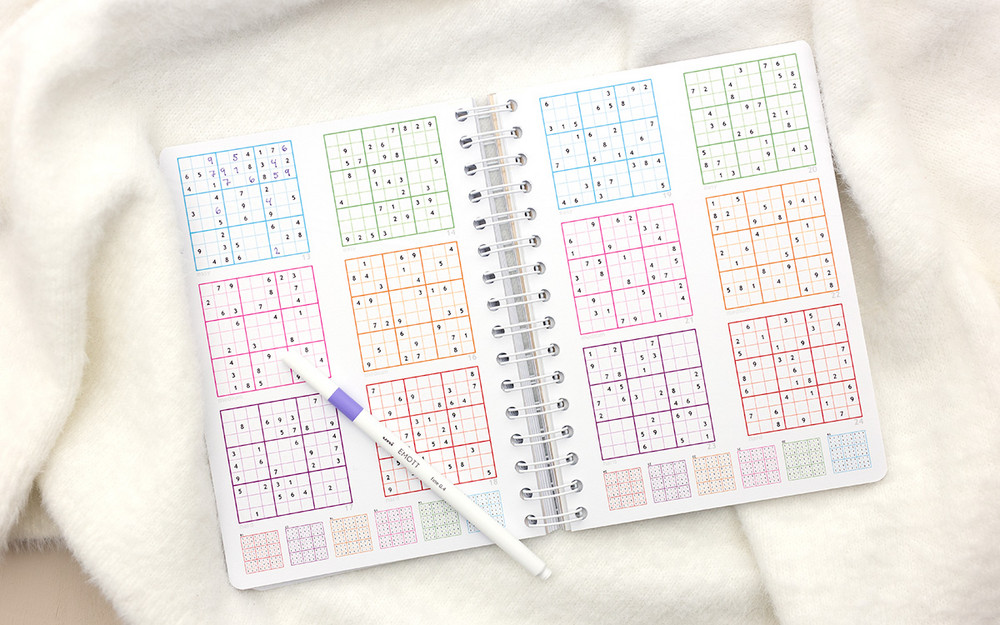 SUDOKU
With our Sudoku puzzles, you can exercise your brain and maybe even challenge yourself with the different levels of difficulty. Perfect to take to the beach, enjoy on your lunch break, or why not compete with a friend to see who can solve a Sudoku puzzle the fastest?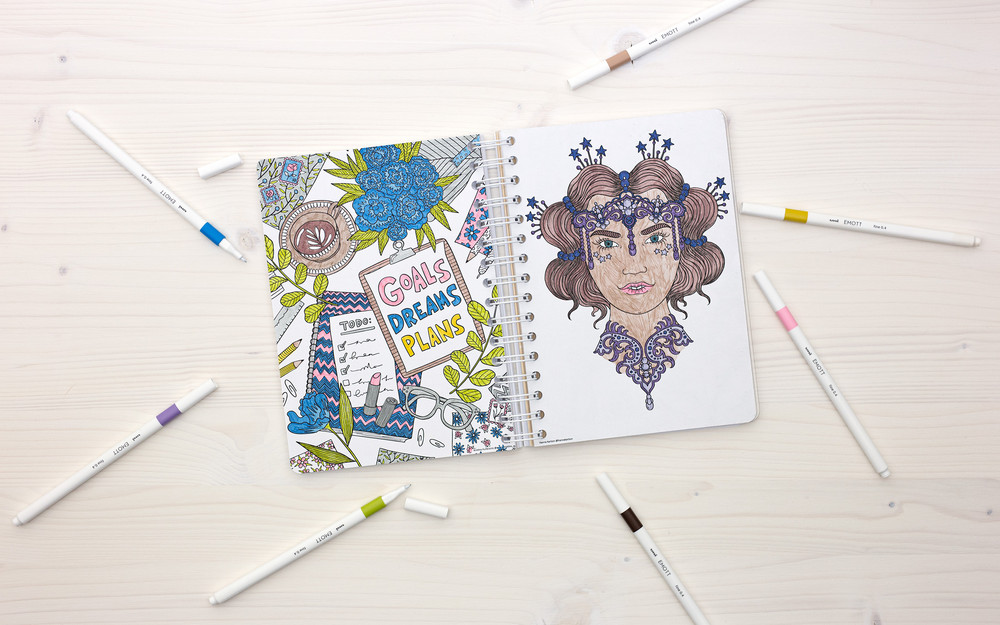 COLORING PAGES
Bring out your inner artist! Long commute, dull waiting room, or boring lecture? With our coloring pages you will always have a fun time-killer at hand. We update these pages once a year so that you don't get the same pages for several years in a row.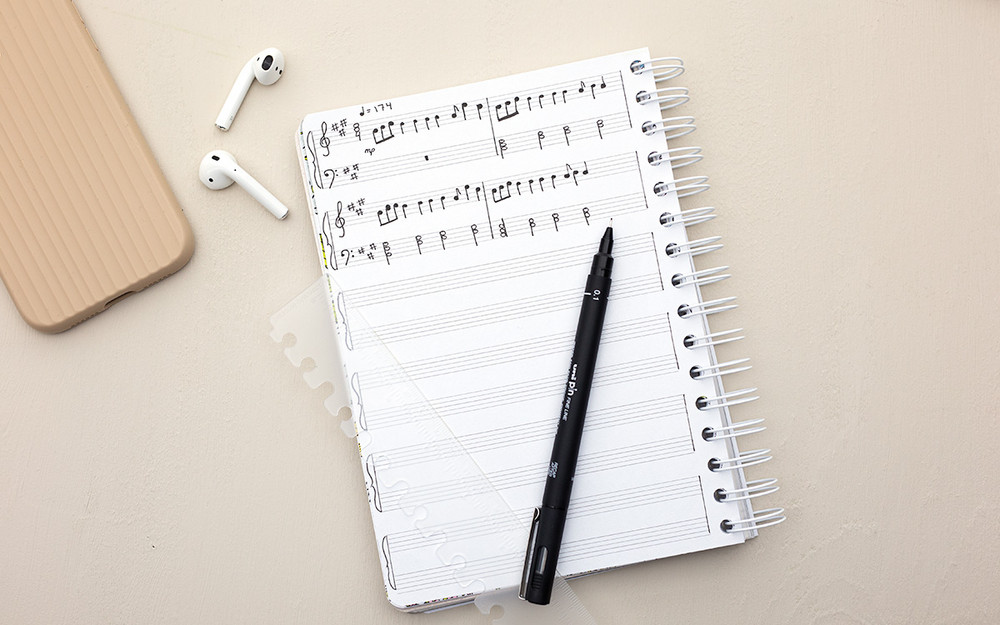 MUSIC SHEETS
Capture any melody that floats into your mind in these blank music pages. Here you're free to create magical melodies and thrilling trills. How convenient to always carry your music with you and have your work close at hand all the time!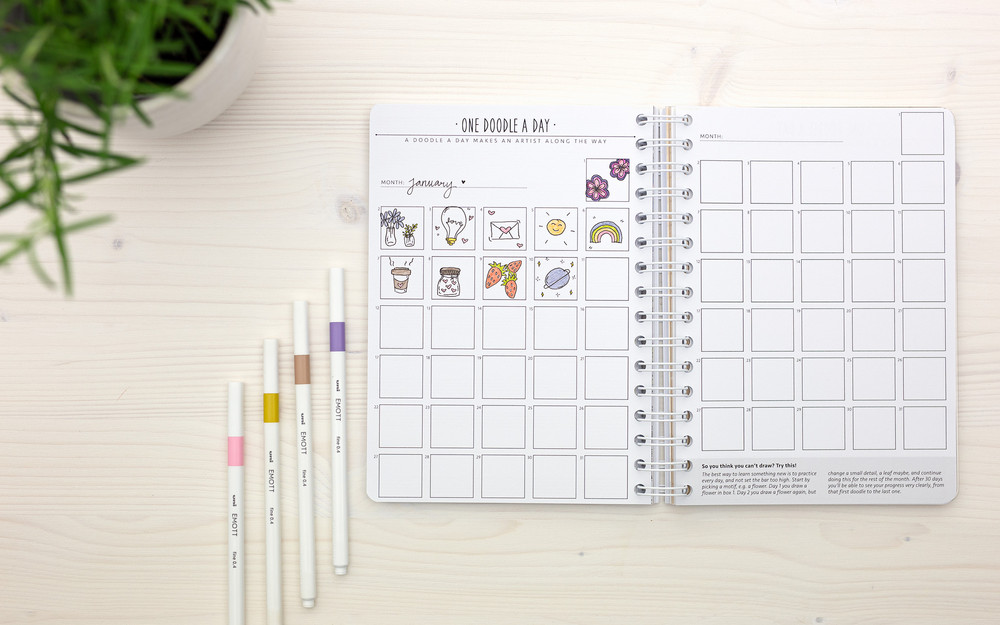 ONE DOODLE A DAY
So you think you can't draw? Try this! The best way to learn something new is to practice every day, and not set the bar too high. Start by picking a motif, e.g. a flower. Day 1, you draw a simple flower in box 1. Day 2, you draw a flower again, but change a small detail, a leaf maybe, and continue doing this for the rest of the month. After 30 days you'll be able to see your progress very clearly, from that first doodle to the last one. Super satisfying!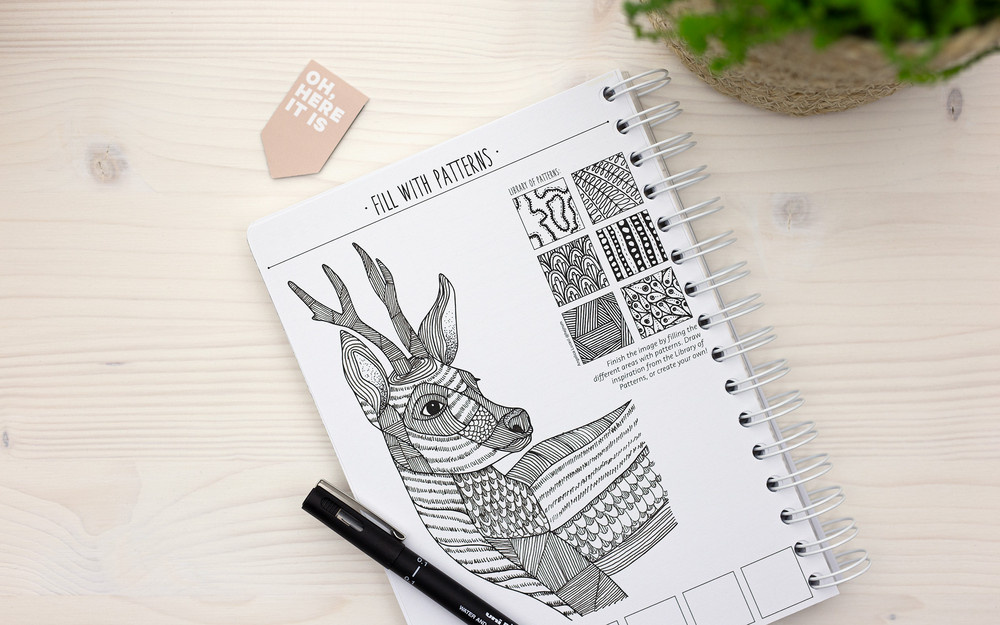 FILL WITH PATTERNS
In collaboration with illustrator Angelica Lucaci, we have developed this themed page with the ambition that you'll discover that you can draw. These pages will help you pause from the hustle and bustle of life for a moment, allowing you to focus to the pen's movements on the paper and the pattern you create. Fill in the fields with different patterns and feel free to draw inspiration from the pattern library on the page, or create your own.There's no right or wrong here - even "mistakes" can create a striking effect when seen in the bigger picture!
Further reading:
Illustrator Angelica Lucaci: Creativity & Mental Health + Free Printable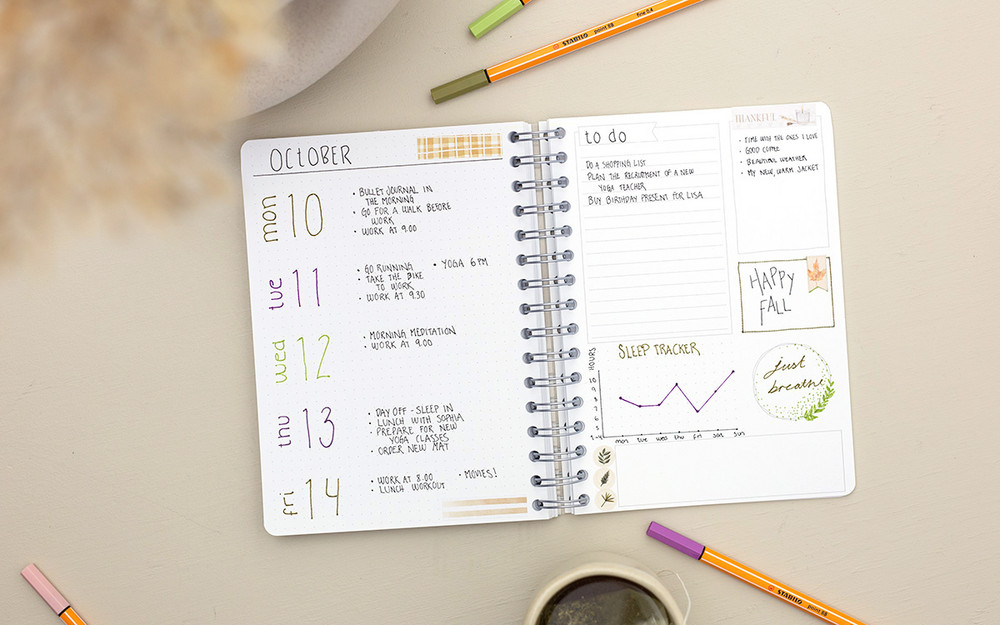 BULLET JOURNAL
If you're a bullet journal lover, or if you just agree that notes don't necessarily have to be confined to straight lines up and down a page, this might be the spread for you! Here you'll find lots of space to unleash your ideas and creativity: cute frames, list blocks and other fun shapes, as well as an entire dot grid page. Up to you how you want to use this space! Pssst! The pre-designed templates on the right-hand side are made to fit our
spread stickers.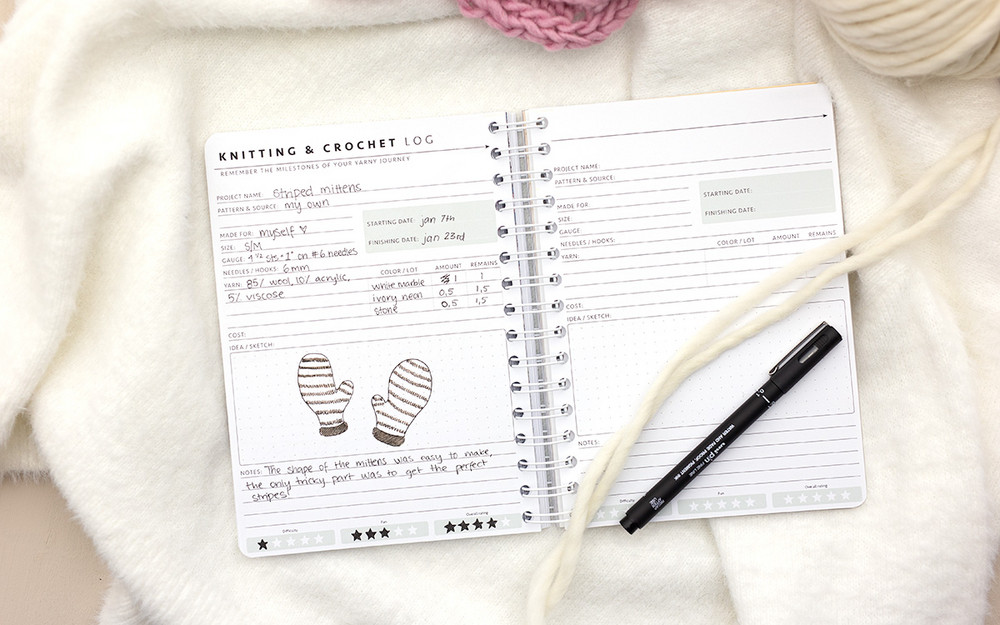 KNITTING & CROCHET LOG
Wild over wool? Don't lose the thread with these themed pages! Use them as a log or journal, and keep track of your current and future projects. Record all critical details here, e.g. yarn types and pattern info, as well as the end result and how much fun you had along the way! You'll enjoy collecting all your works in one place, and be able to look back on everything you've created!
We hope you've been inspired to fill your planner or organizer with creative pages, or why not create a whole Mixbook filled with pages that boost your creativity? Good luck!
How to Do a Digital Detox with Your Planner
A digital detox does wonders for your mind and soul. Learn how a detox can help you press your mental refresh button, and how to plan one in your Personal Planner.
New Collection: Lemonade
Are you feeling parched? Quench your thirst for style with our brand new collection! Check out our 6 vibrant & juicy planner covers and matching notepads – the perfect refreshment for the summer!