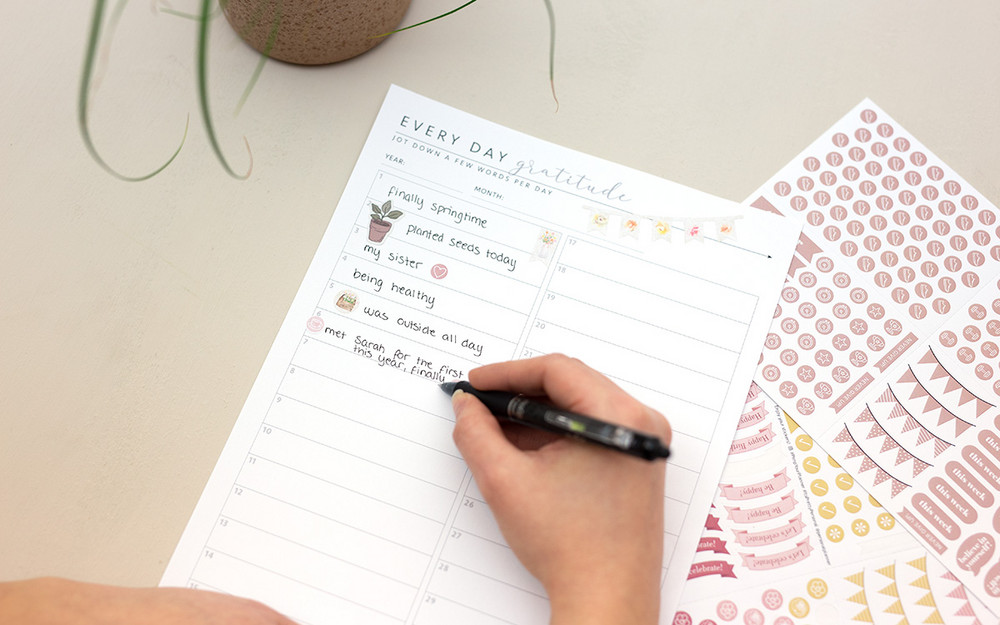 Daily Gratitude - Free Printable
Boost your wellbeing with an intentional gratitude practice. Download our free printable Daily Gratitude here!

---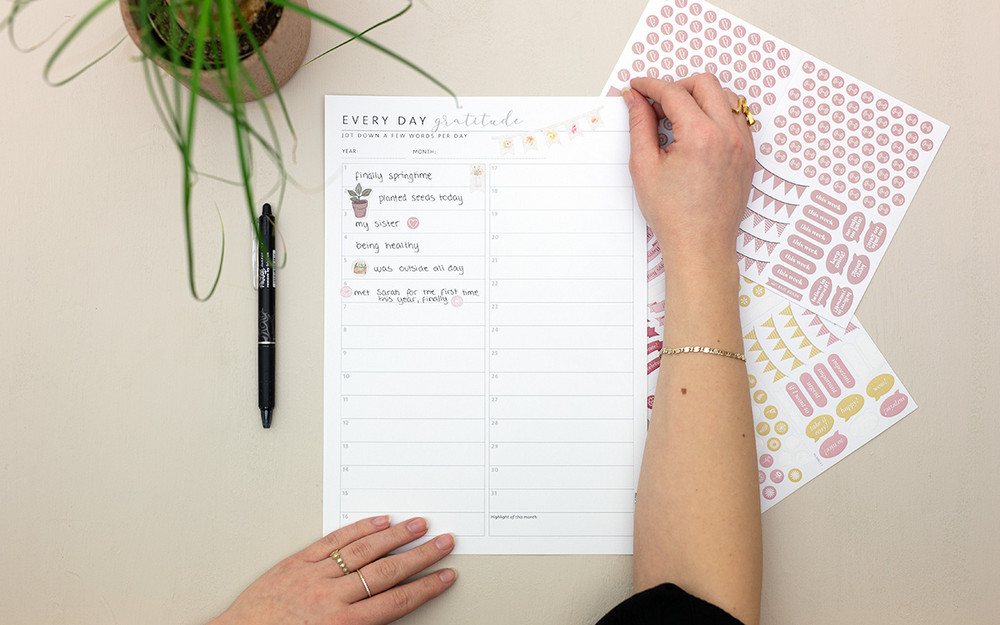 Studies have shown that a gratitude practice can have positive effects on our health. It can help us sleep better, have more meaningful relationships, make us less susceptible to stress, and boost our mental health.
But we know that establishing a new routine can be hard, so here's a little help in the shape of a brand new printable: Daily Gratitude.
DOWNLOAD DAILY GRATITUDE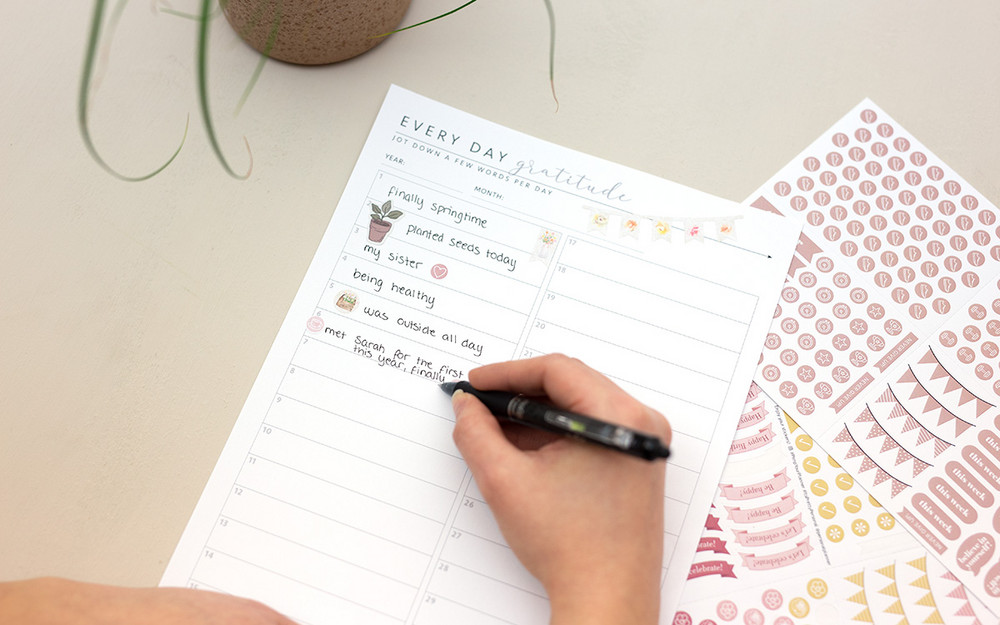 How It Works
Write down something you feel grateful for each day. At the end of the month you'll have 30 gold nuggets of gratitude to reflect on!
Download your free copy of the
Daily Gratitude
printable, and start boosting your mental health today!
DOWNLOAD GRATITUDE PRINTABLE
How to Do a Digital Detox with Your Planner
A digital detox does wonders for your mind and soul. Learn how a detox can help you press your mental refresh button, and how to plan one in your Personal Planner.
New Collection: Lemonade
Are you feeling parched? Quench your thirst for style with our brand new collection! Check out our 6 vibrant & juicy planner covers and matching notepads – the perfect refreshment for the summer!