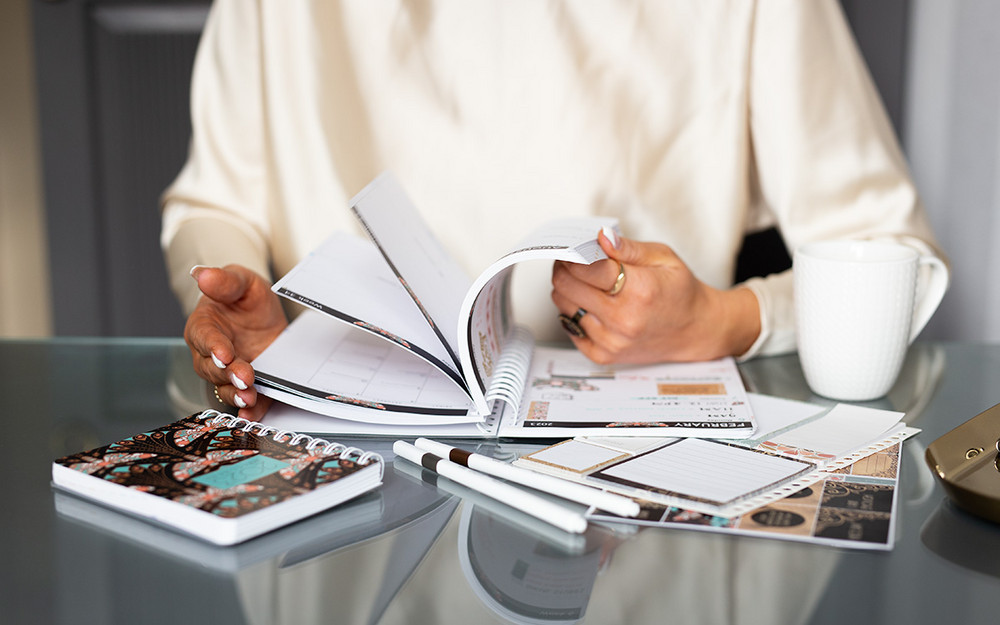 New Feature: Selection of Date Range
You can now decide whether you want your planner to run for 3, 6, 9, 12 or 13 months. Learn how here.
---
Personalisation and customisation is the beating heart of everything we do here at Personal Planner. That's because we believe that you know better than us what your needs are in your daily life, so it's only natural that you get to create and design the planner you want, on your terms. We're here for it - and we're here to give you all the tools you need to make that happen.

At the top of many customers' wish lists for new customisation options has been the possibility to adapt the date range of our planners. Many have wished for e.g. 6, 3 or 13-month planners. We've listened to our wise customers, worked tirelessly behind the scenes, and can finally present the newest feature in our design tool: Selection of Date Range.


TRY DATE RANGE FEATURE NOW
You can now decide whether you want your planner to run for 3, 6, 9, 12 or 13 months - hooray!
Start by picking your start month in the design tool, then select the date range for the calendar section in your planner. The number of themed pages in the back of the planner will vary depending on the number of months you've selected. The more months you pick, the fewer themed pages at the back - and the other way around!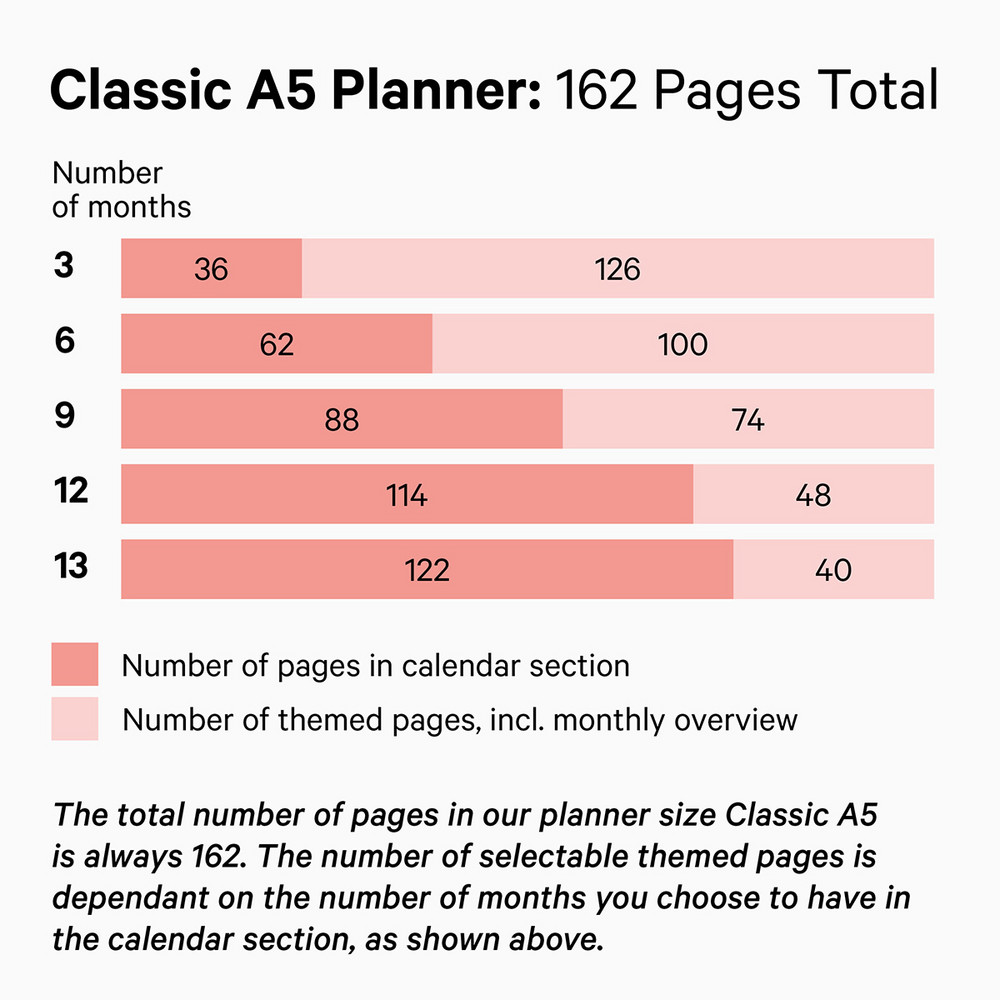 If you pick our bestselling size, the Classic A5, and select a 3-month date range, you'll get 126 themed pages at the back to mix and match as you like. But if you choose a 13-month date range, you'll only have 40 themed pages available. That's also the least amount of themed pages you'll ever get in a Classic A5 planner.
CREATE PLANNER NOW
What date range suits you?
Different date ranges in the calendar section suit different people, lifestyles, and purposes for the planner.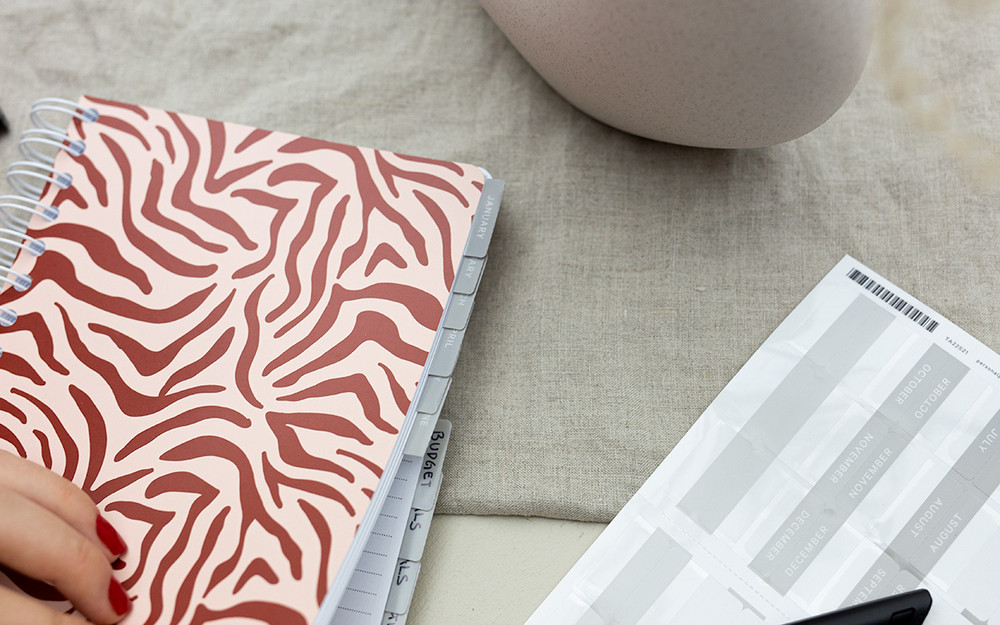 Are you a teacher?
Try matching the number of months in your planner to the school terms. Perfect for fitting all the teacher and lesson planning pages you need in the back of your planner!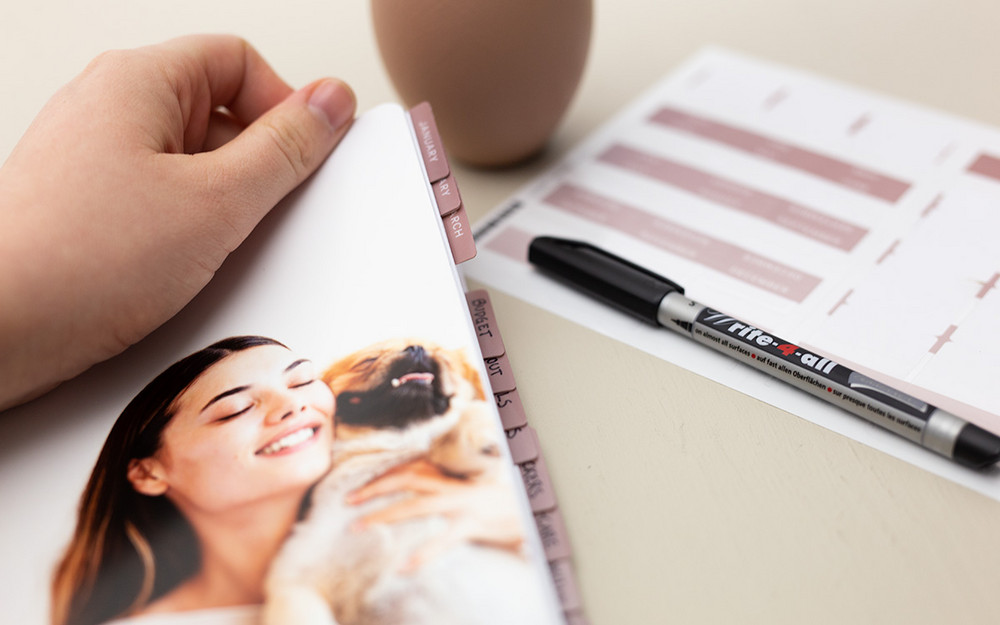 Would you like to work on your personal goals this year?
Try setting goals one quarter at a time. Create a planner with a 3-month date range, and follow your progress towards your goals more closely. Add themed pages such as Monthly Goal, Weekly Goal, and Themes & Projects, and you'll have a few different practical tools to help you along the way.
CUSTOMISE MY PLANNER HERE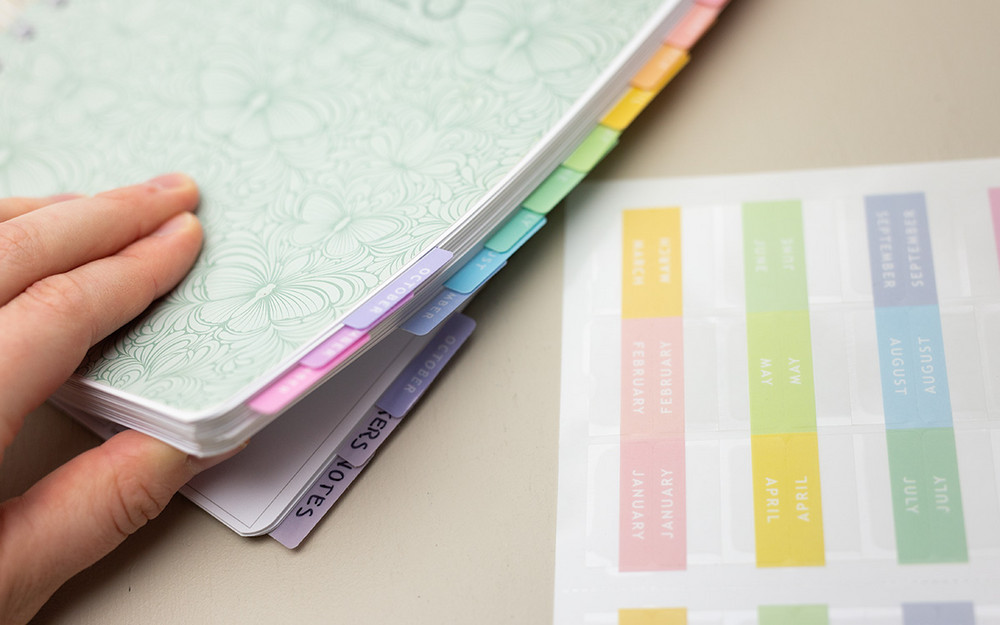 Looking for something a bit extra?
Sometimes, being able to add an extra month to your year is just handy. Perhaps you, like so many others, like starting your planner December 1. You can then choose to have the entire coming calendar year in your planner, including next December - super handy, indeed!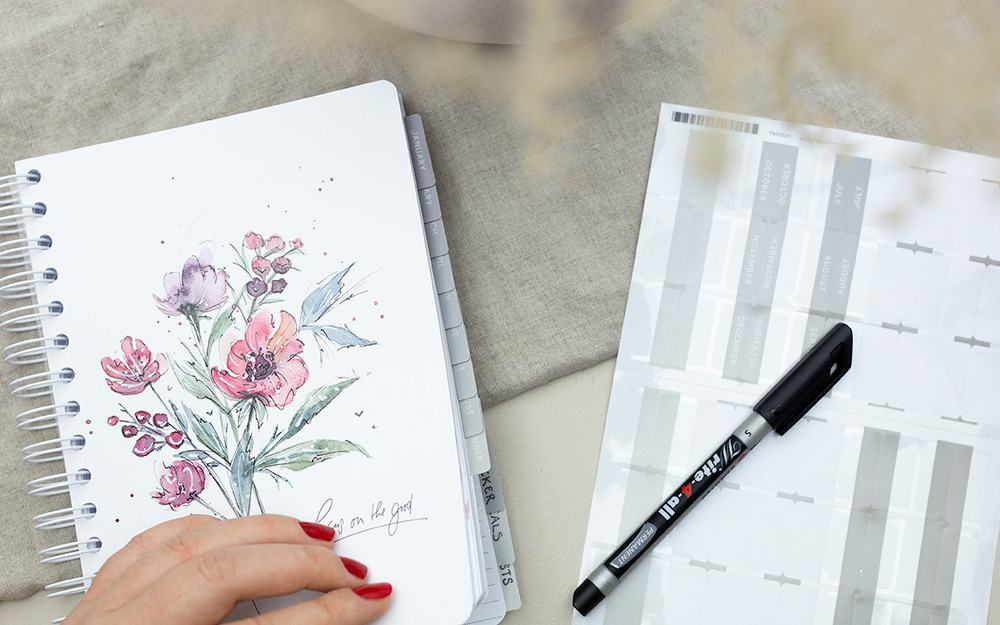 Want to create a pregnancy journal?
Pick a 9-month date range and follow your baby's entire developmental journey, from poppy seed to watermelon! Write down every important date and milestone: first kick, gender reveal, mood swings, crazy cravings - everything will have a special place in your personal pregnancy journal!
Guide to Our Creative Themed Pages
Our themed pages offer a smorgasbord of possibilities. Join us in this walk-through of all our Creative themed pages!