Summer Wreath DIY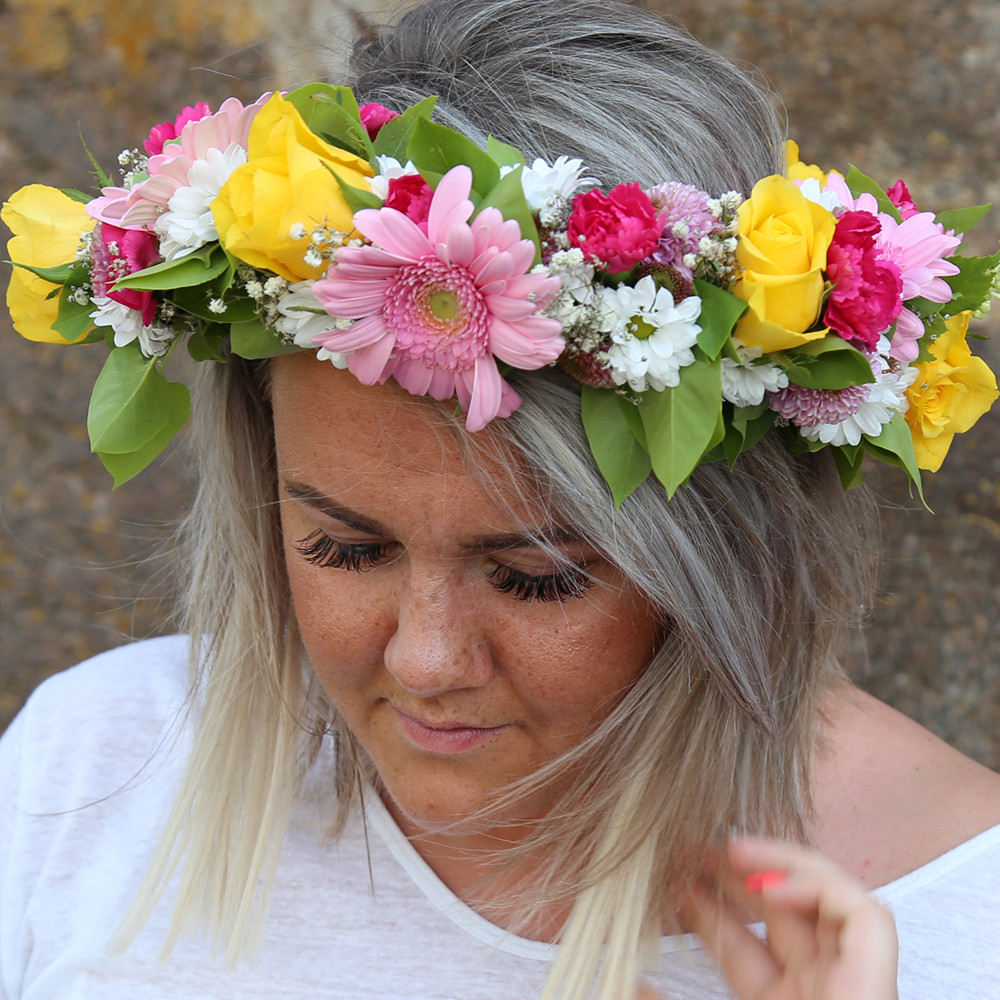 A beautiful, homemade wreath is an essential part of any Midsummer outfit here in Sweden. But it's also a sweet seasonal detail to hang on your front door, or even to wear at a wedding. It also makes for a lovely hostess gift. And while it looks stunningly gorgeous, it's surprisingly easy to make.
Our Ebba shows you how!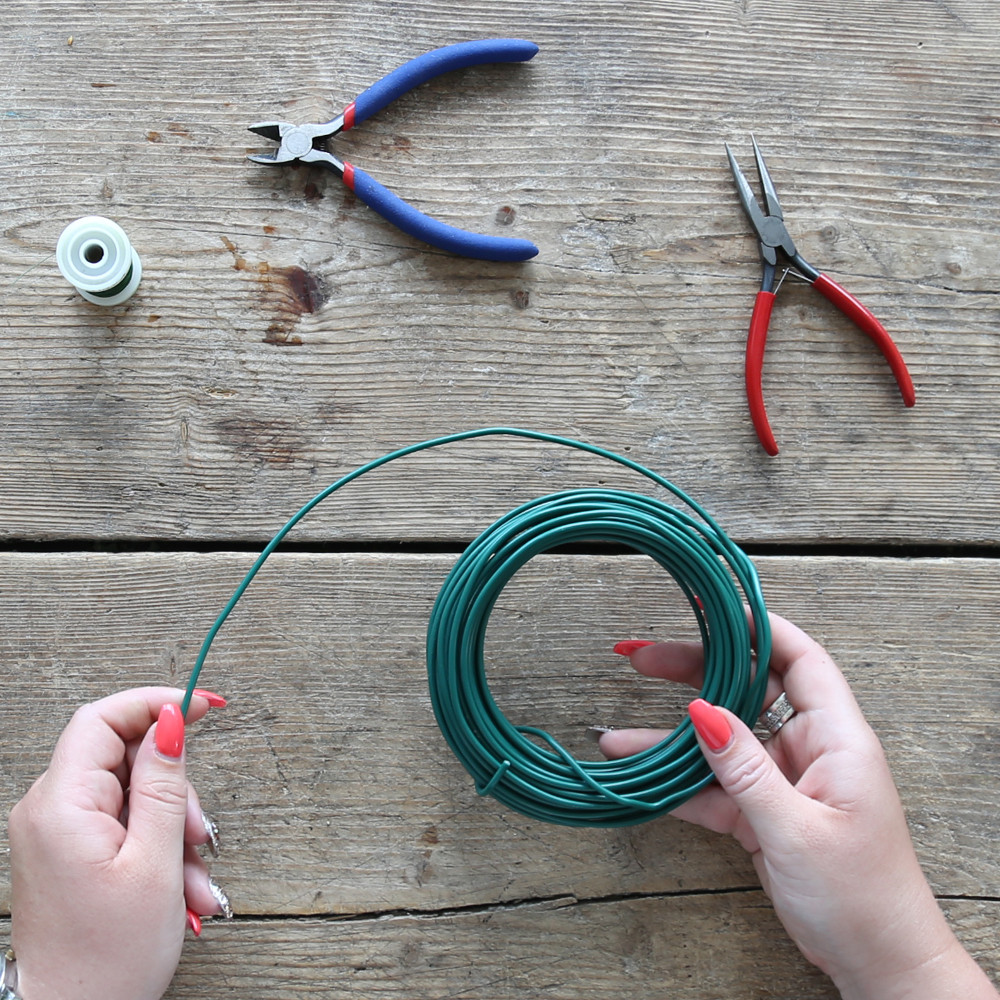 You'll need two types of pliers: Ebba is using a pair of needle nose pliers and side cutters. She also has some thin green wire, and some thick garden wire. And, of course, all the pretty flowers that you want! Ebba is using a mix of store bought and wild flowers.
A great tip is to get flowers in different sizes - bigger ones to bulk up your wreath and smaller ones to fill out the gaps in between.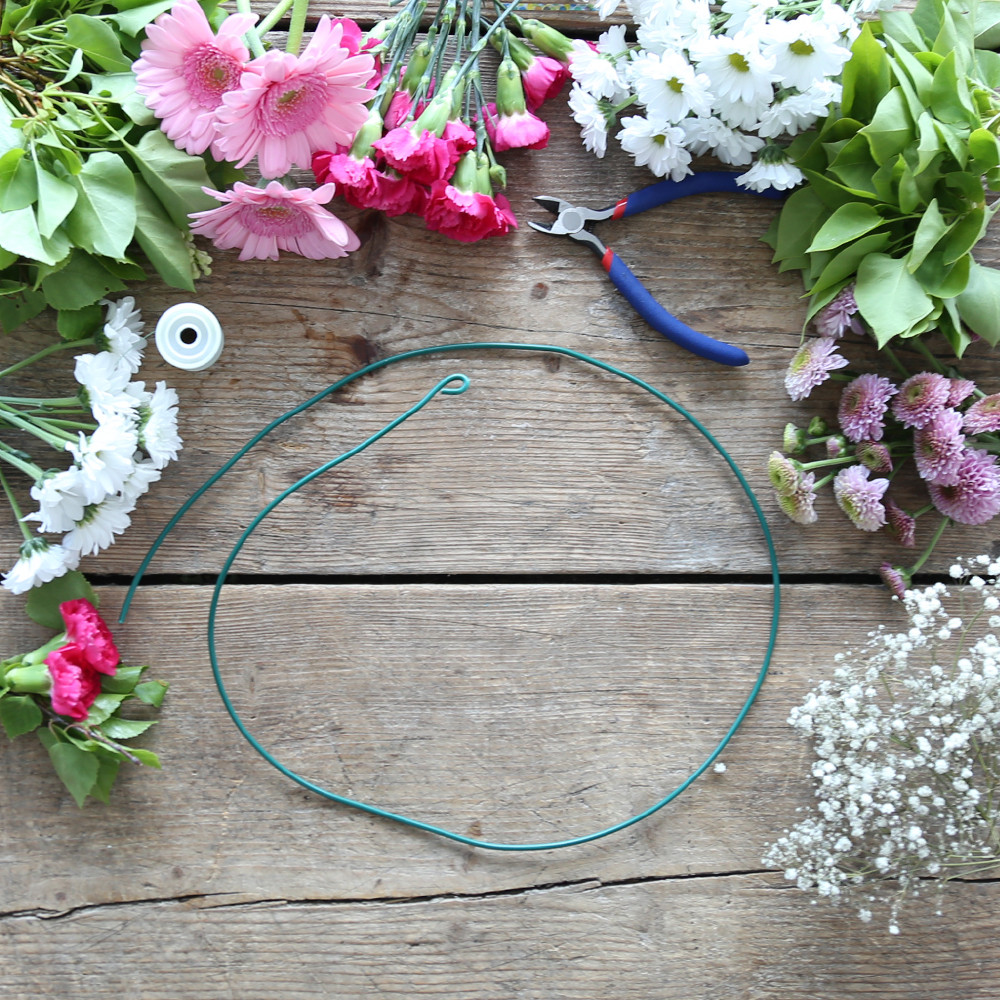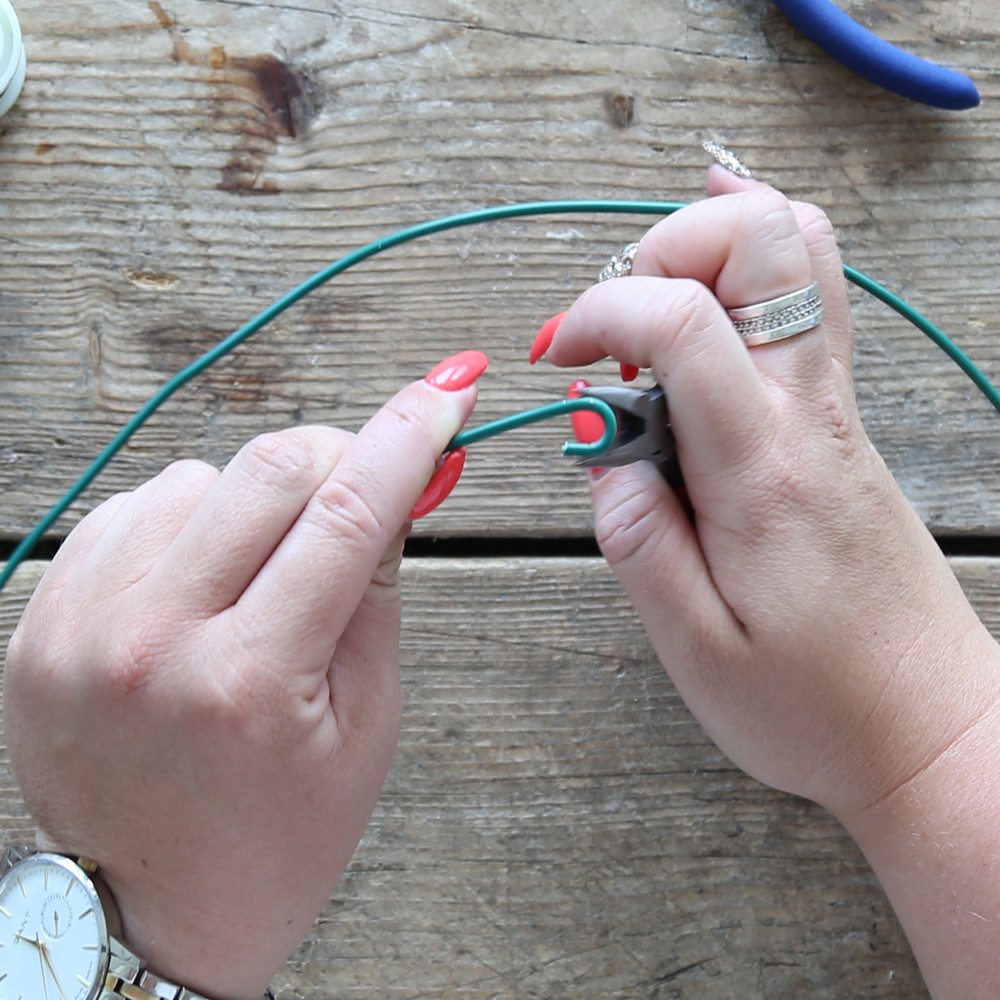 With the help of the pliers make a ring from the thick wire, bending one of the ends in a little hook shape. This is going to be your wreath base.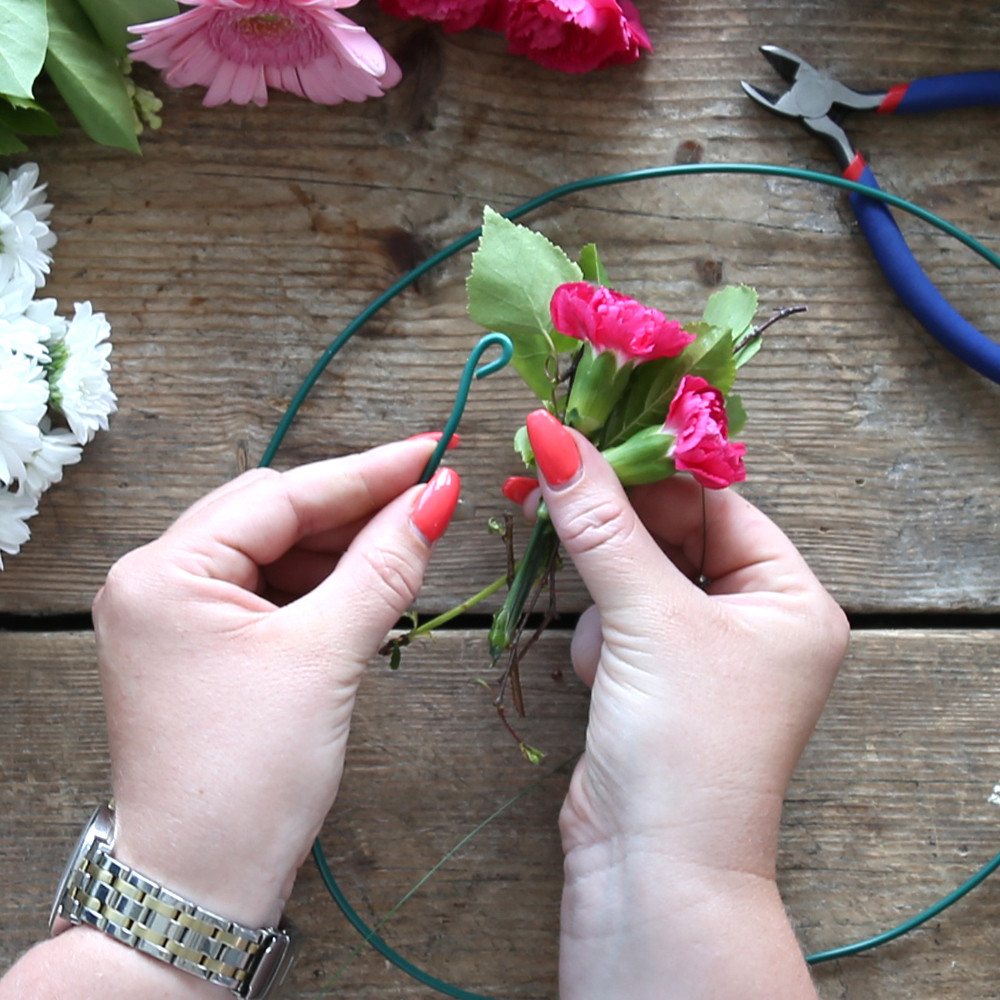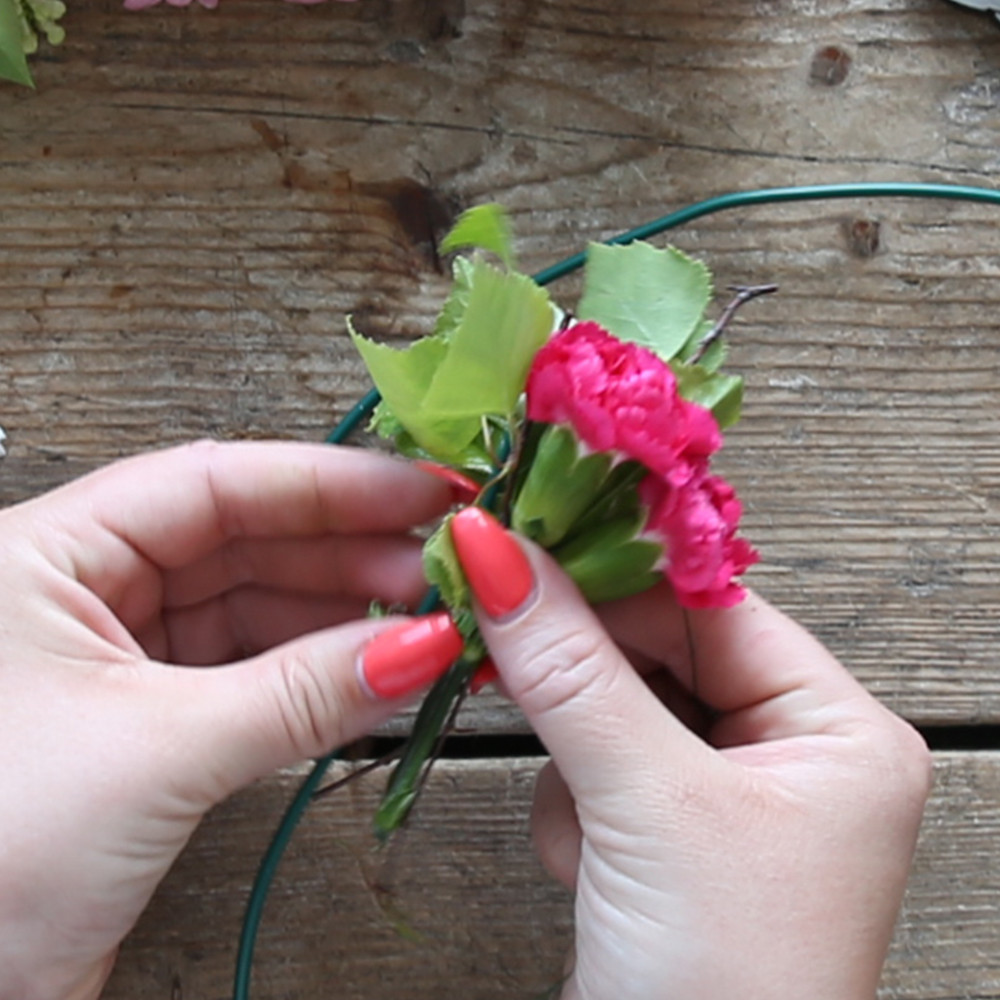 The basic idea is to create a wreath made up by small flower bunches, all overlapping one another and bound together around your wire ring.
Start by making a little bunch, using it to cover the hook. Secure it into place by winding some of the thin wire around it.
Add a second small flower bunch and place on the wire, slightly overlapping the bottom stems of the first bunch. Secure this bunch as well.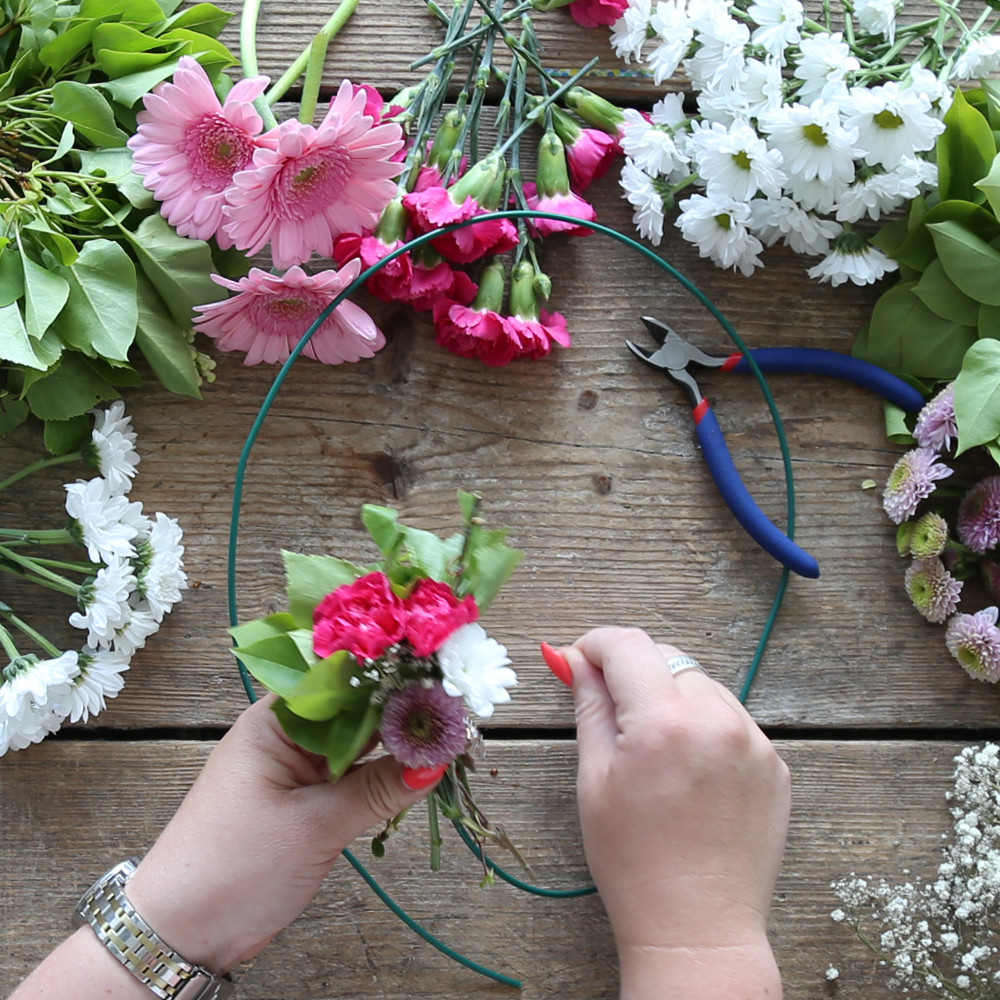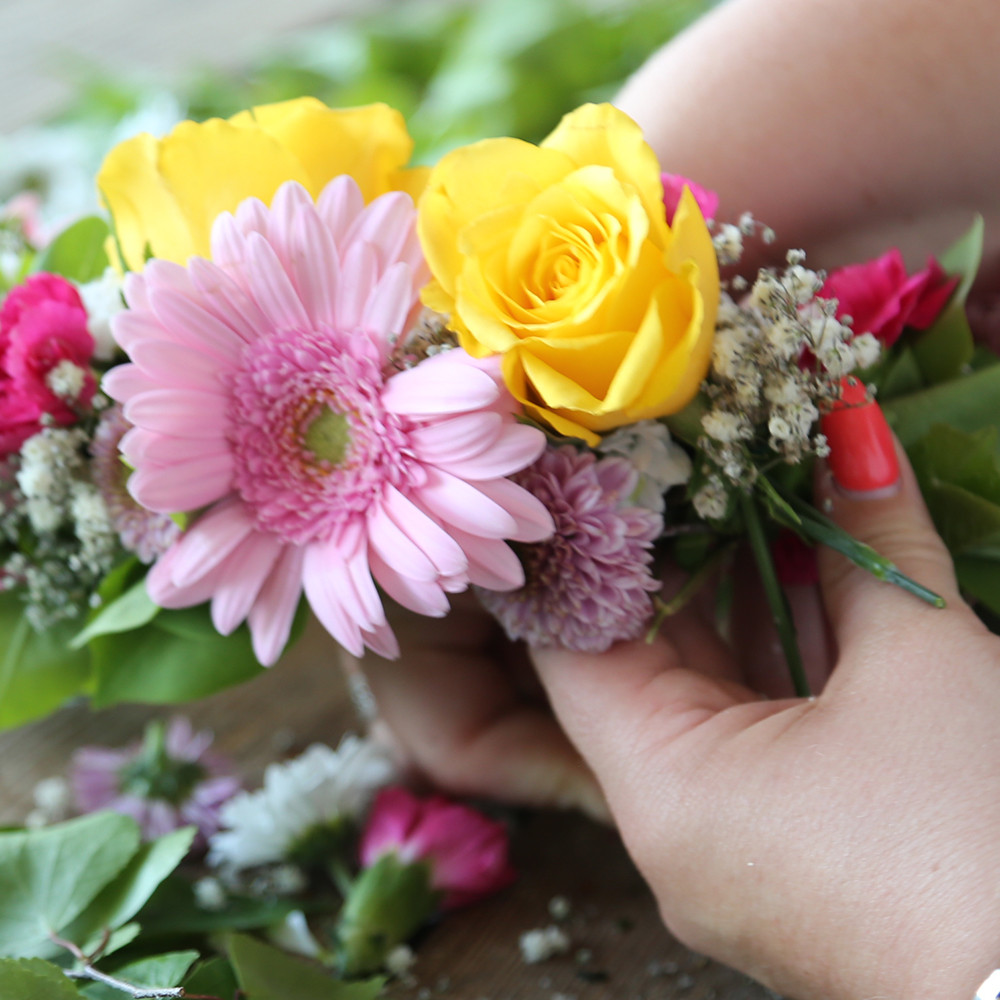 Now keep adding small bunches to your ring base, securing them as you go, and working your way around the ring, counterclockwise.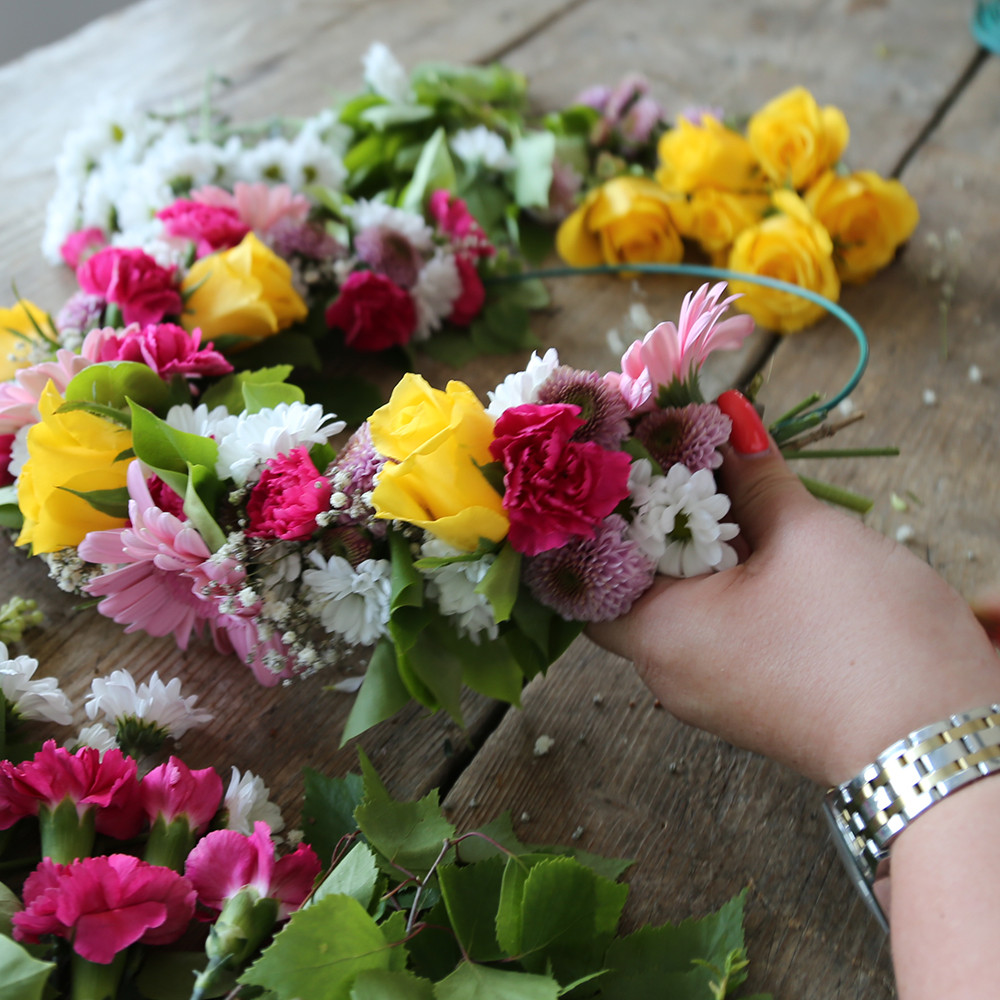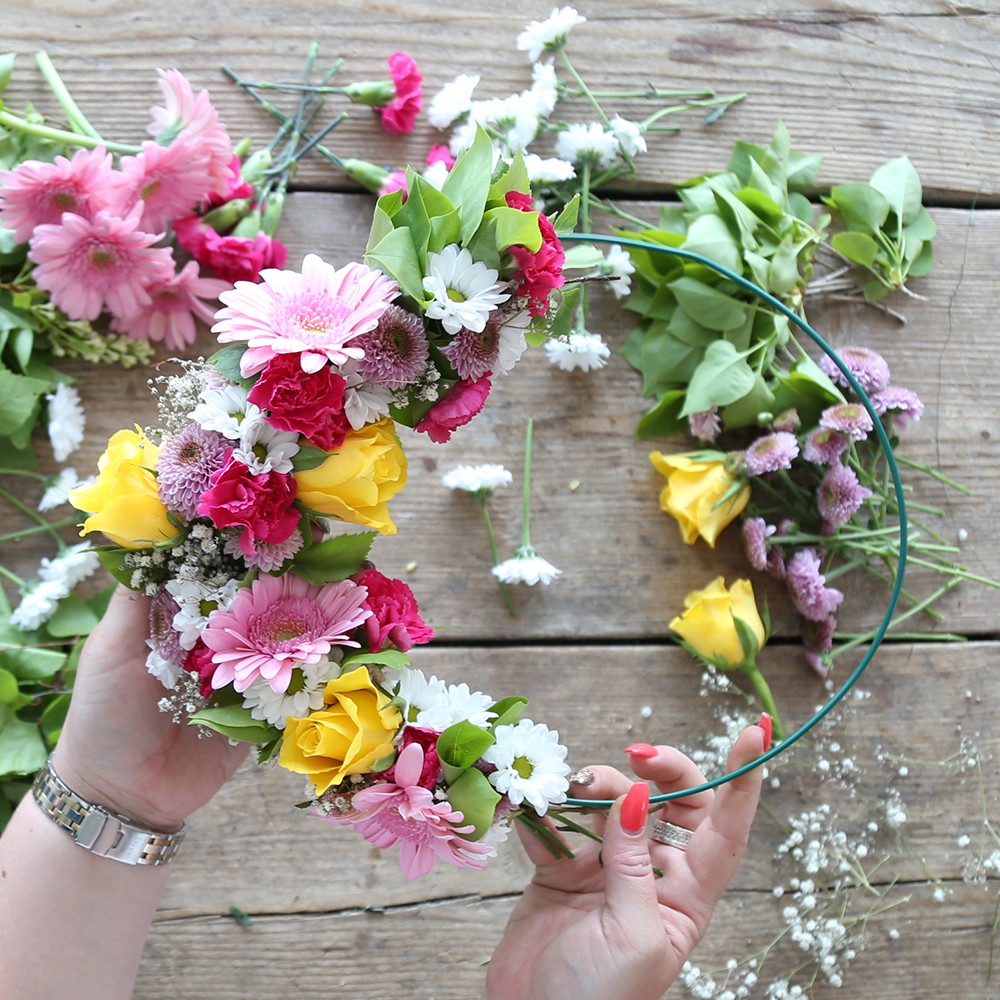 Think about placing your flower bunches at slightly different angles around the ring base, so you get a fuller looking wreath, from all sides.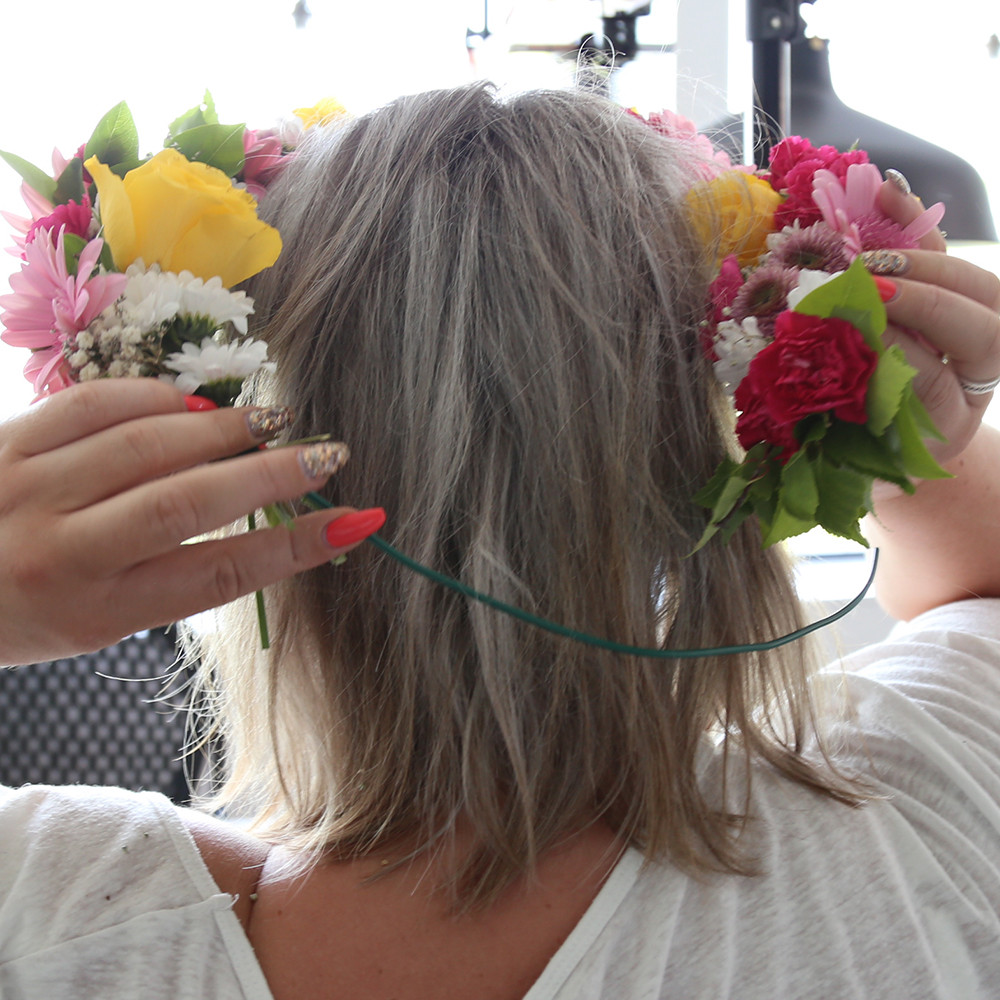 Once you've filled your ring base with your beautiful blooms, try it on to check the size. You'll most probably have to cut off a bit of the base wire at the very final stage.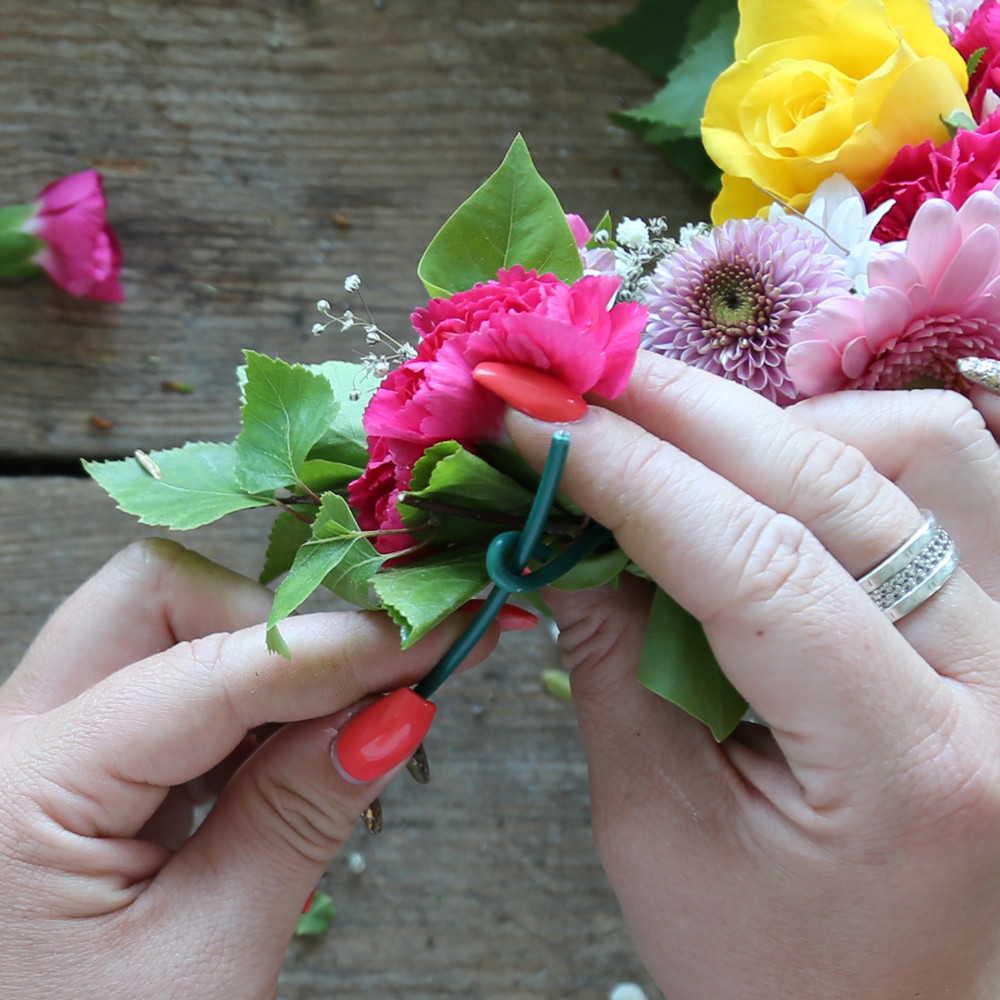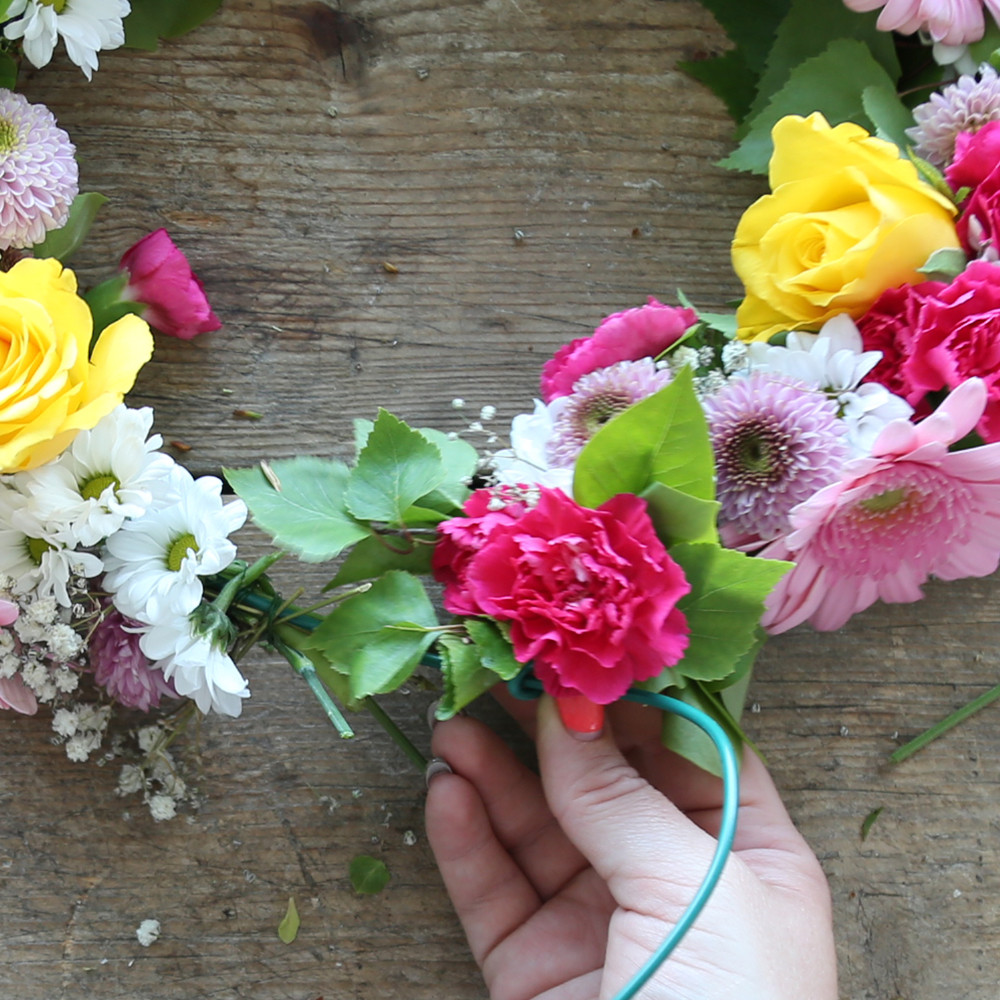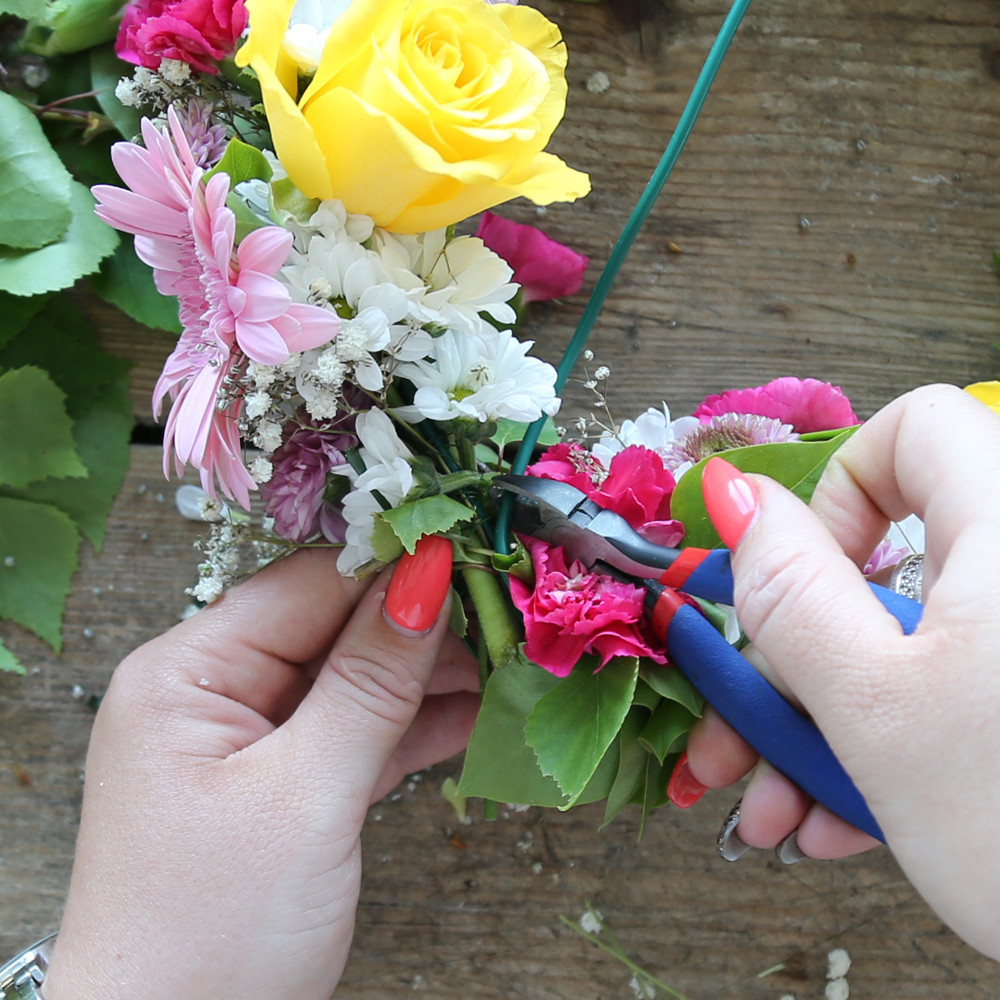 Insert the end of the base wire into your hook and then bend it to make a new hook. With your side cutters, now cut off the excess wire. Your base should now have two hooks that ensure your wreath doesn't come undone.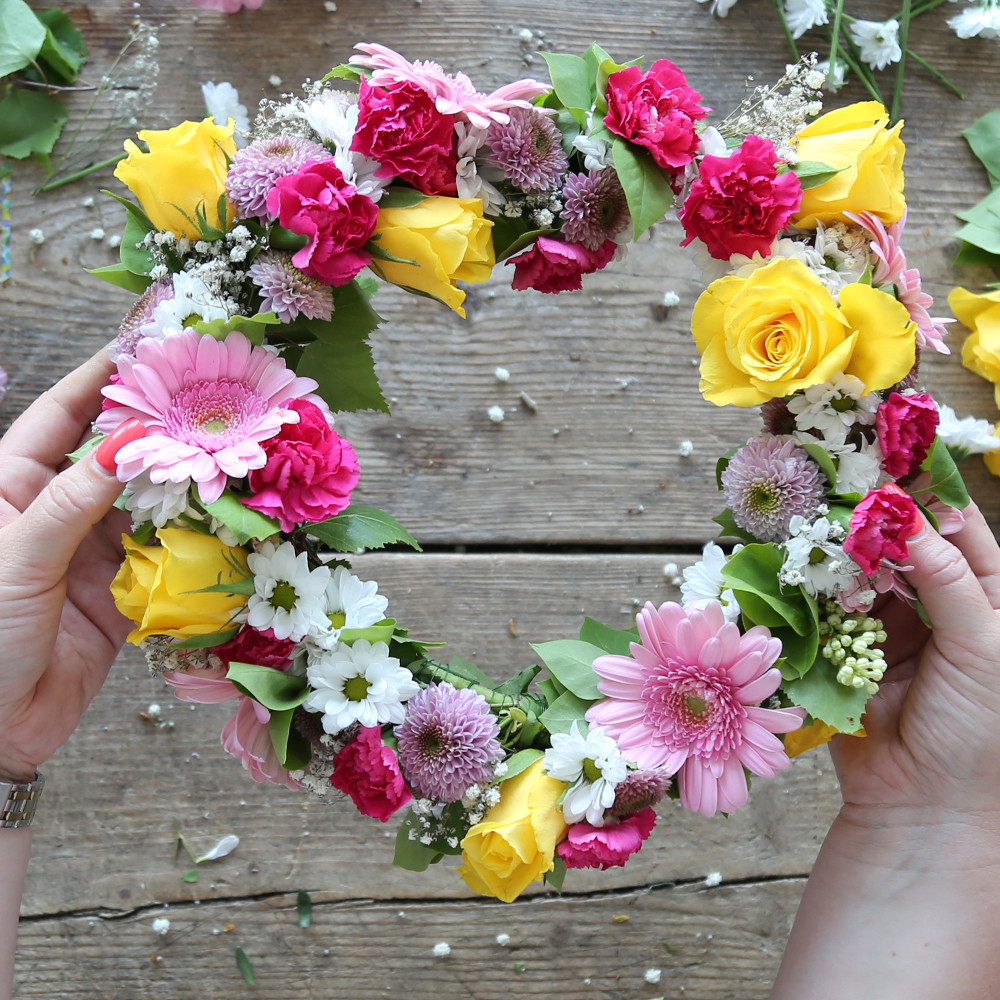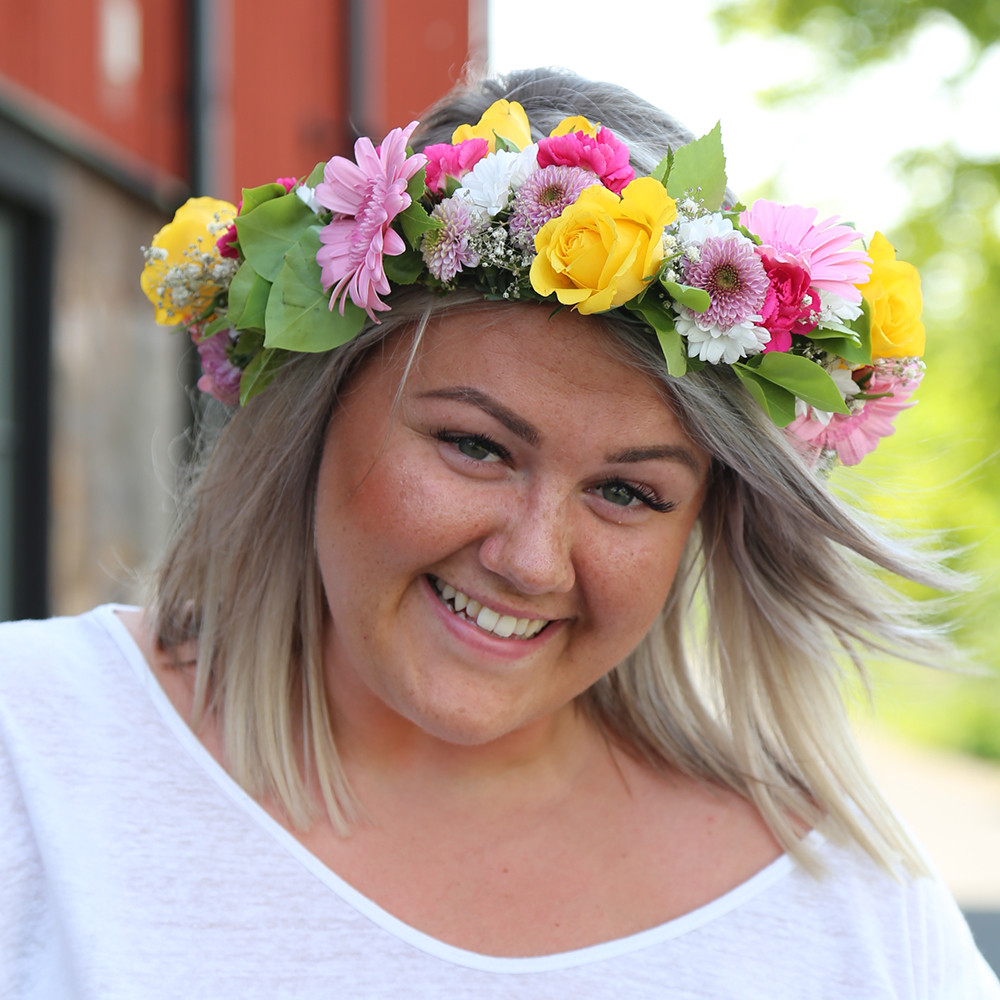 Your flower wreath is finished, and you are ready to be crowned Queen of Midsummer!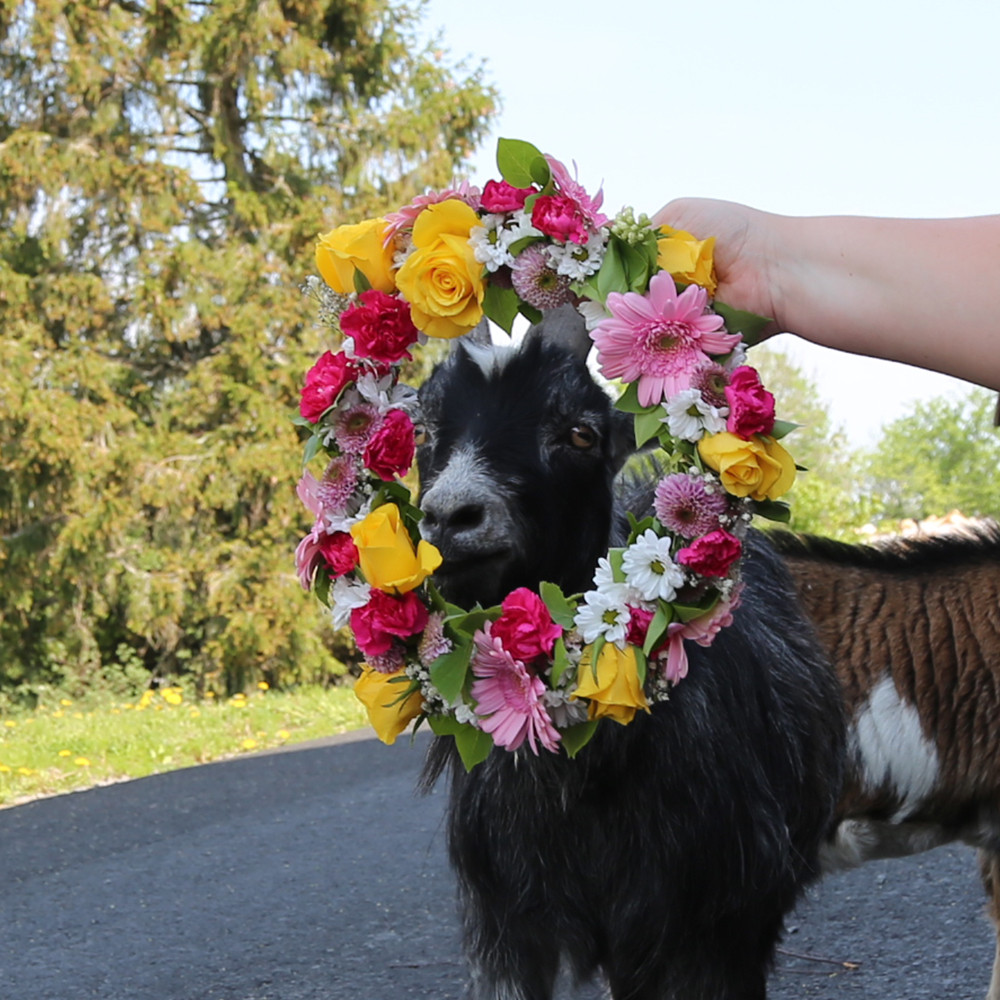 Our office goats, Alex & Malin, were keen to be crowned too! (No they weren't really. Truth be told, they wanted to MUNCH Ebba's wreath! 😁)
Happy Midsummer! 🌸🌼🌺
#FUN
---
Got questions? We've got answers!
Made in Sweden
Top Quality
Happy Customers
Safe Payments