Strawberry Roses DIY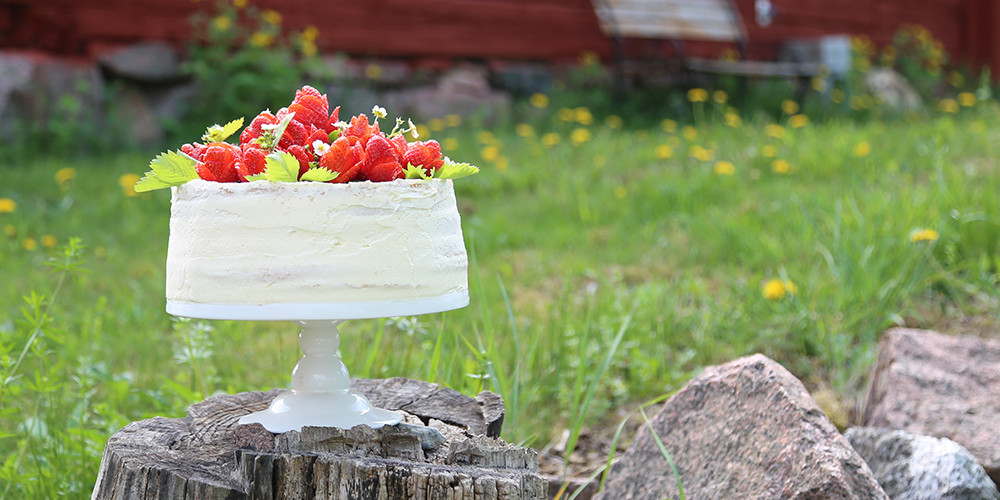 Midsummer cake in Sweden is synonymous with homemade strawberry shortcake. Make your cake a show-stopper with this simple but stunning strawberry rose DIY. Our very own Cake Queen, Julia, will show you how!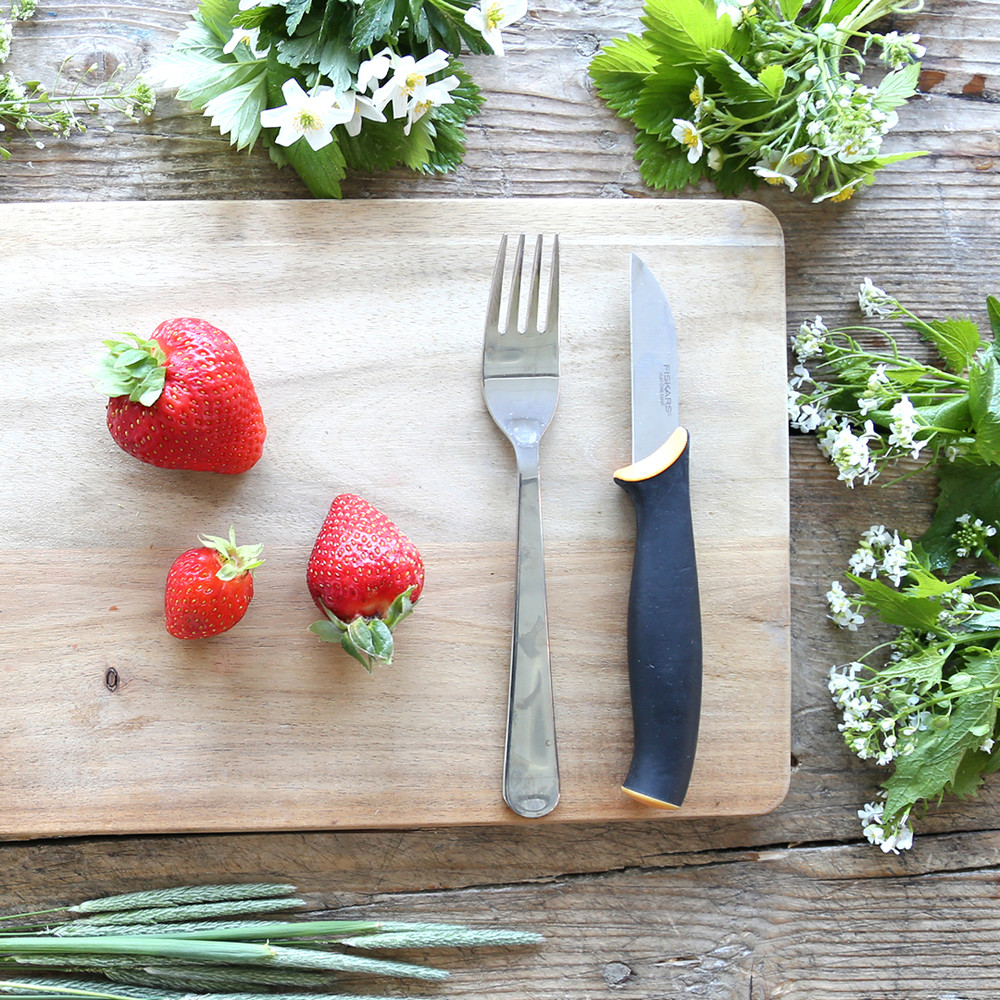 What you'll need: a cutting board, a fork, a small knife, and strawberries. Pointy berries with a wide base will work best for this.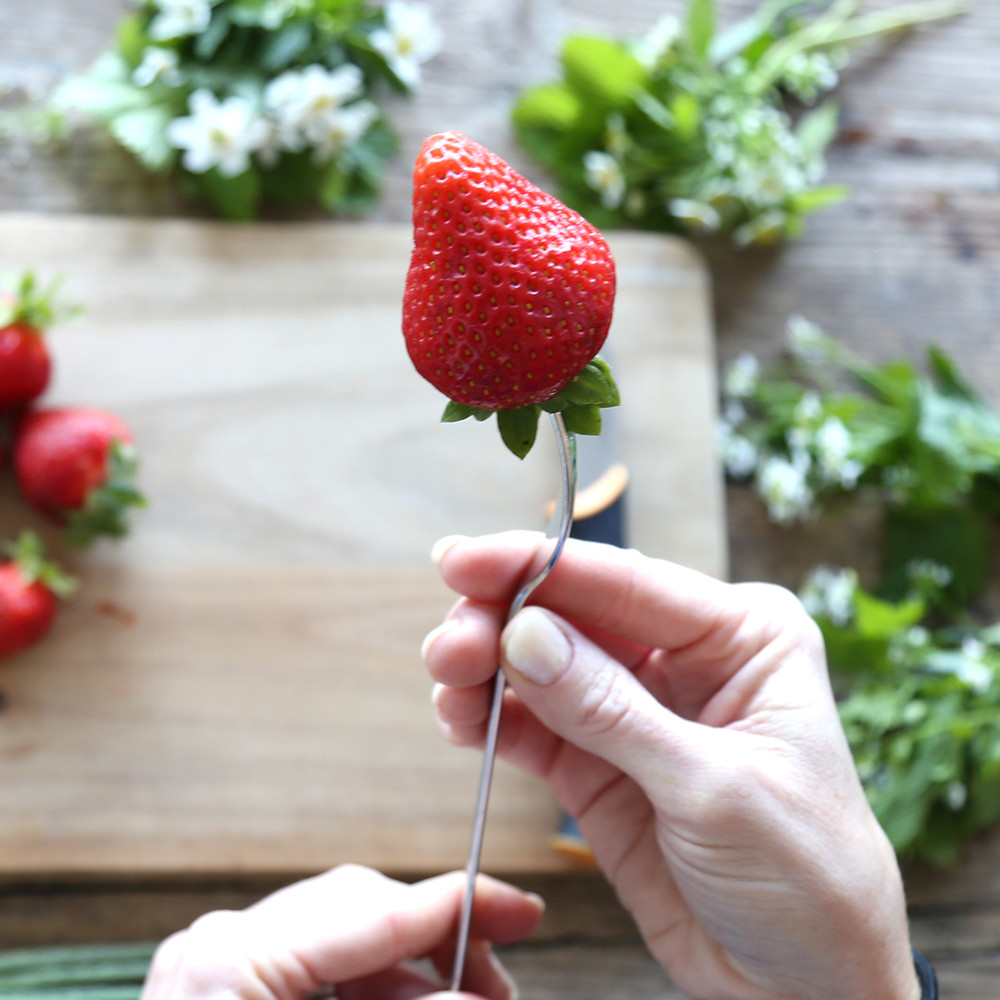 Start by placing your strawberry firmly on the fork.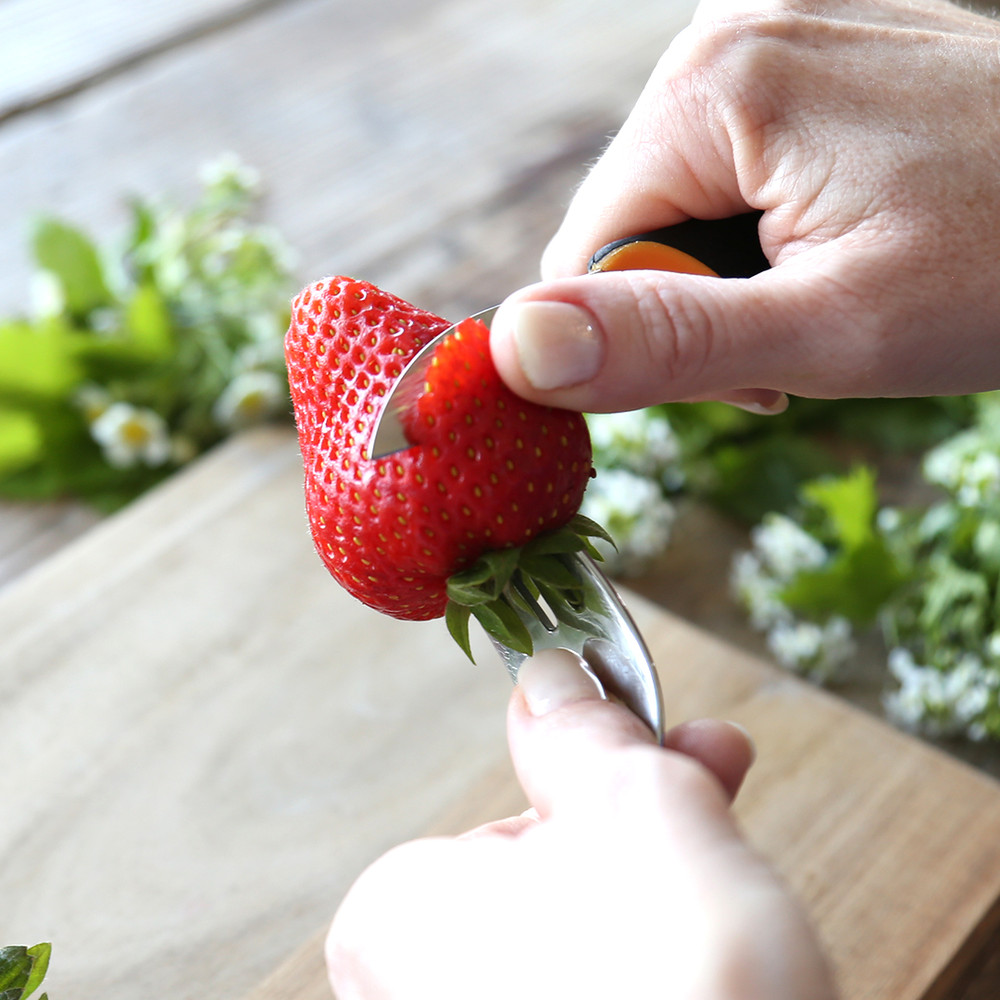 Now take the knife and slice carefully down the base of the strawberry. This is your first petal!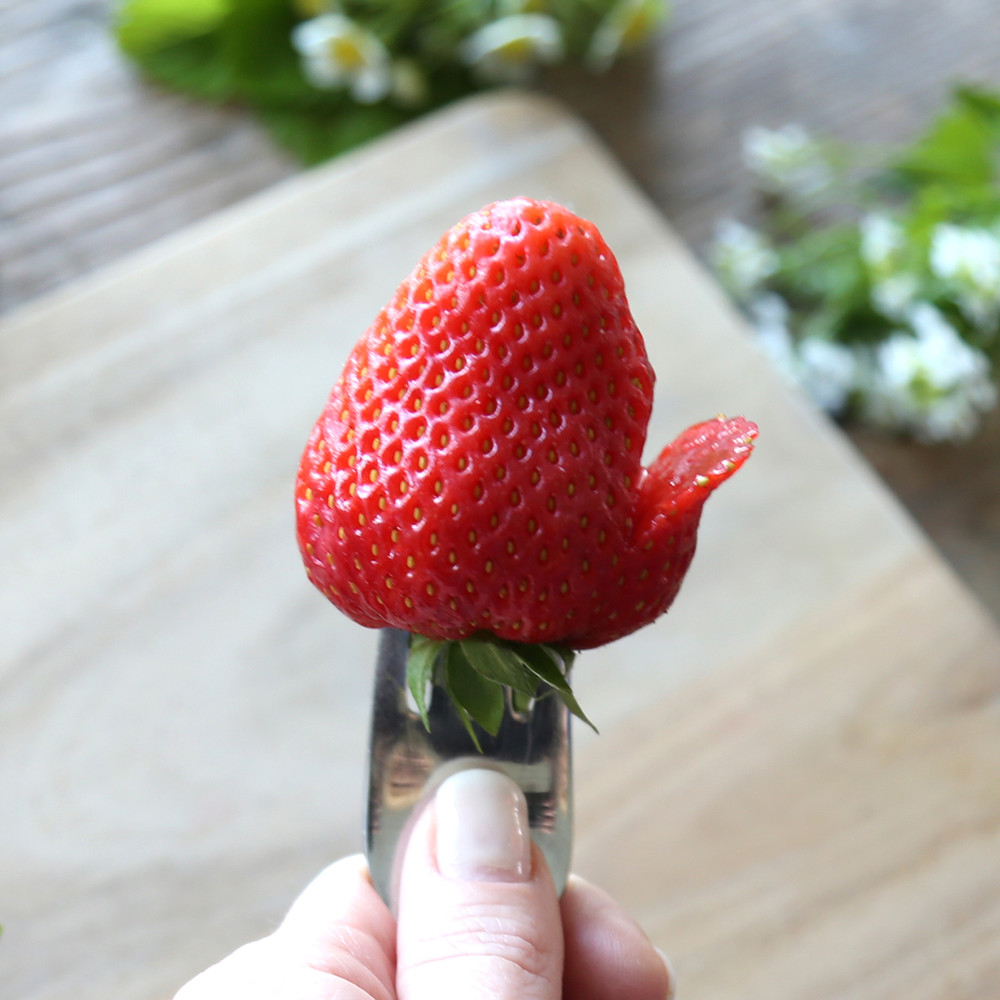 Gently fan out the petal for a more natural look.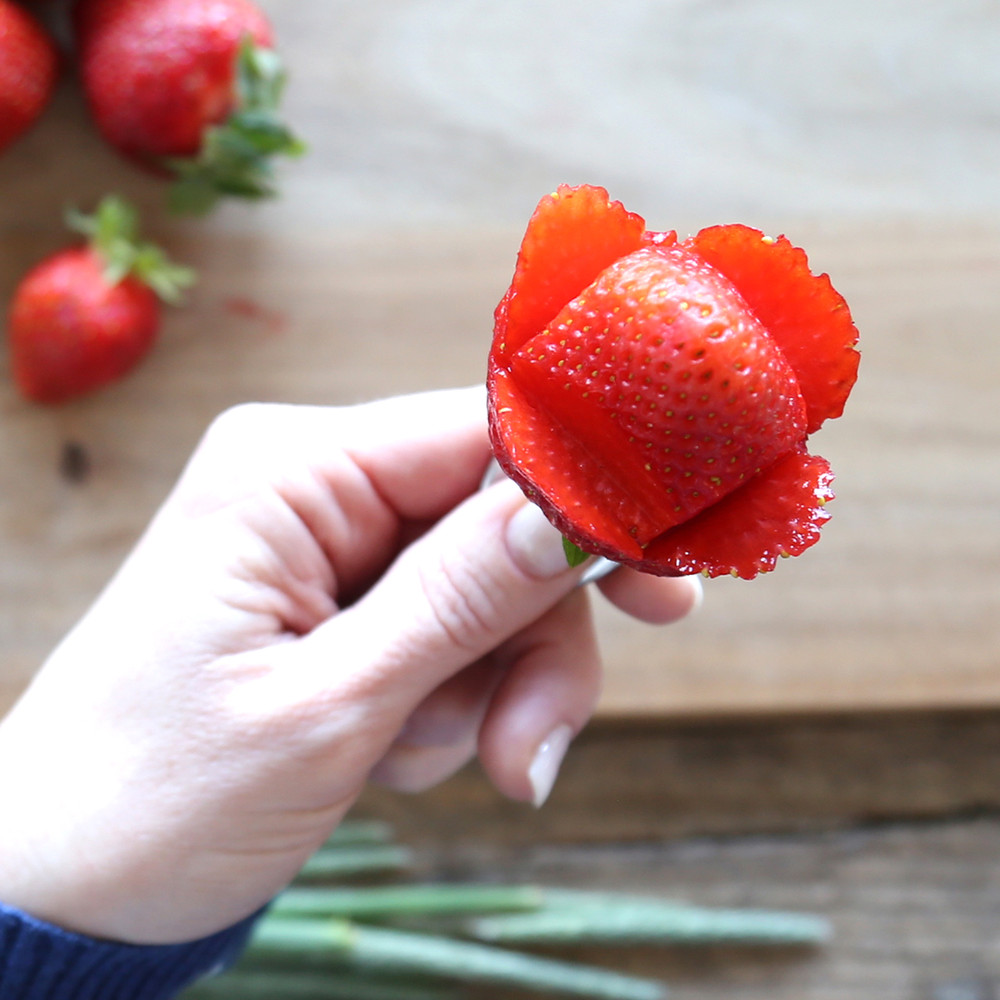 Repeat this around the entire base of the strawberry.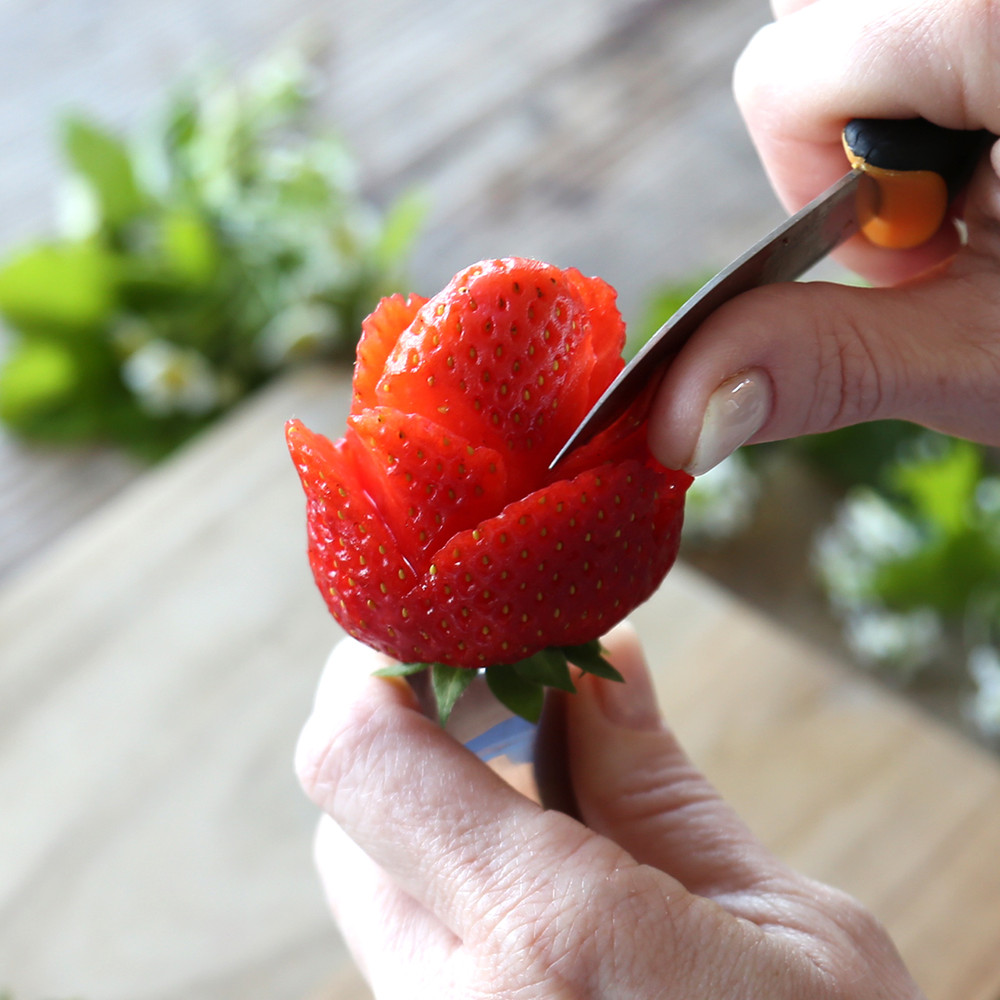 Start a second, inner row of petals, repeating the actions above.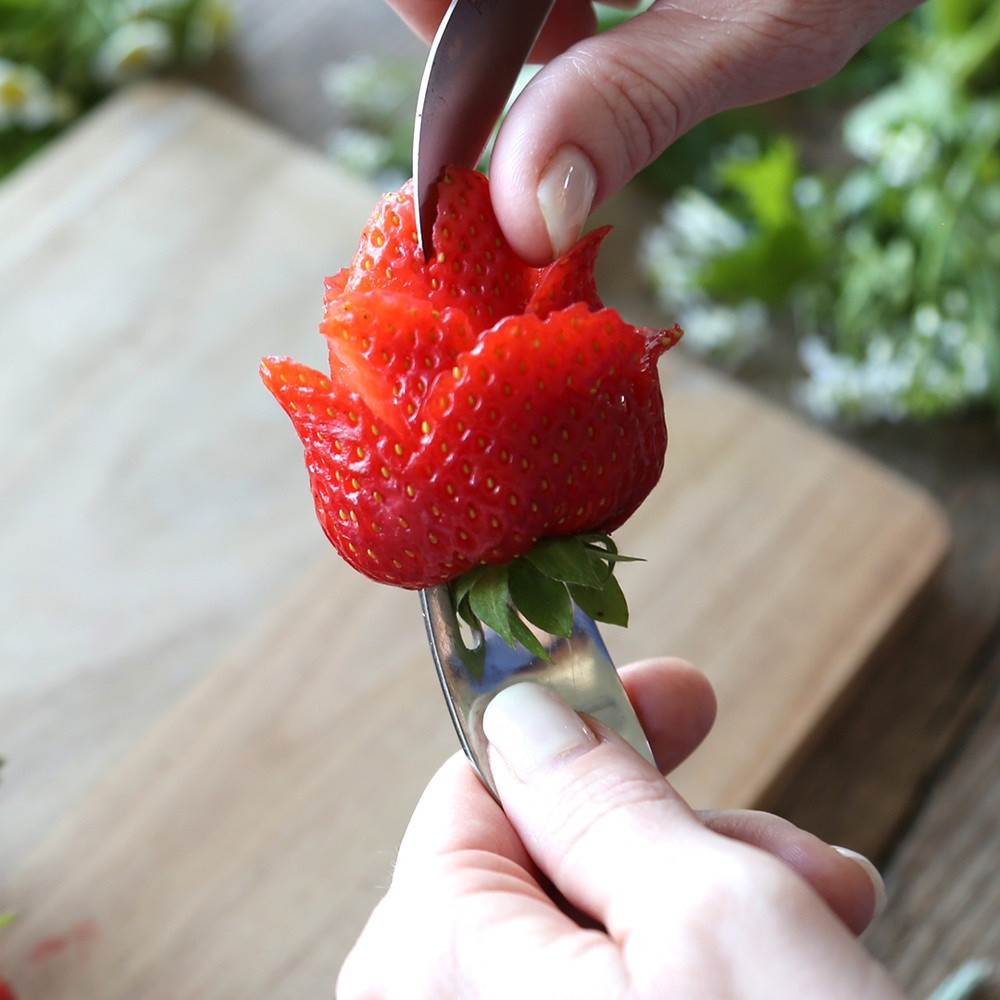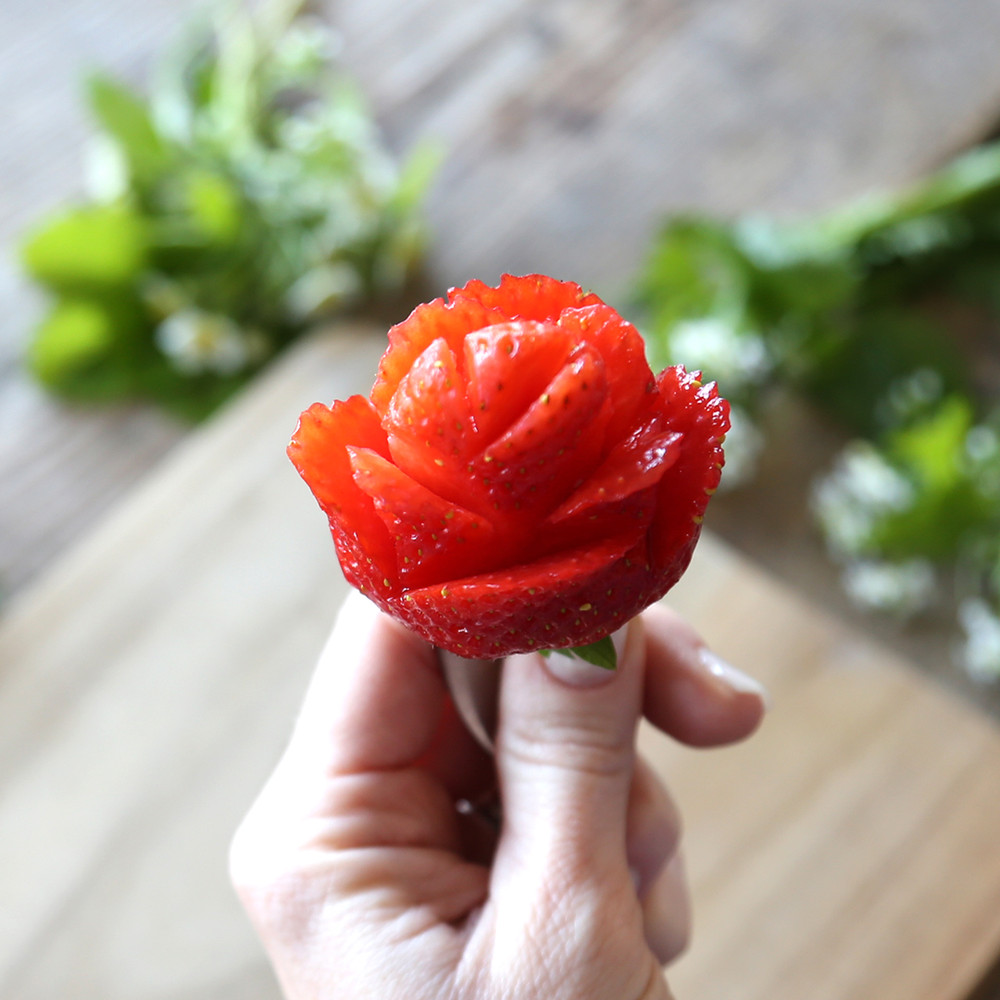 Finish off your strawberry rose by slicing the very top of the berry.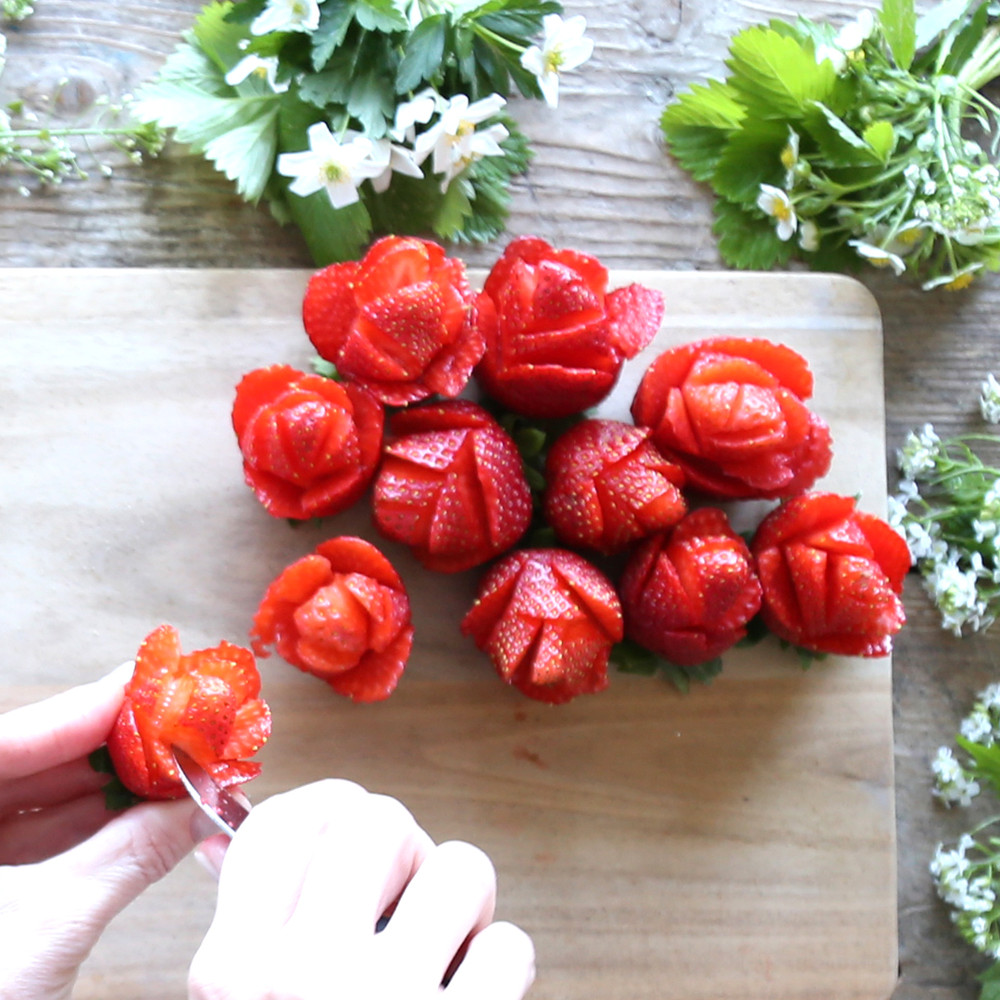 If you're wanting to decorate an entire cream cake, as Julia has, you'll need about 25-30 roses.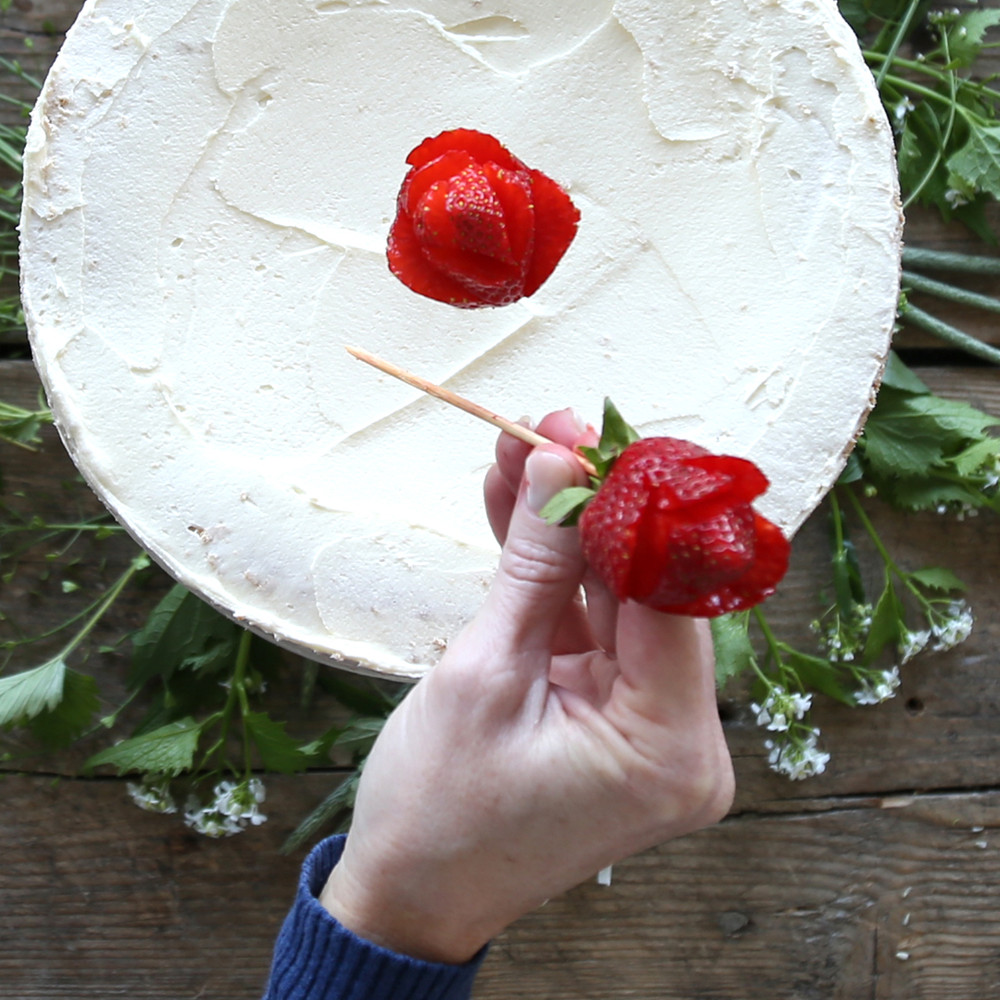 TIP: Use wooden skewers to manage your strawberry roses better. That way you'll be able to play around with different heights when decorating the cake and create a beautiful "mound" of berries.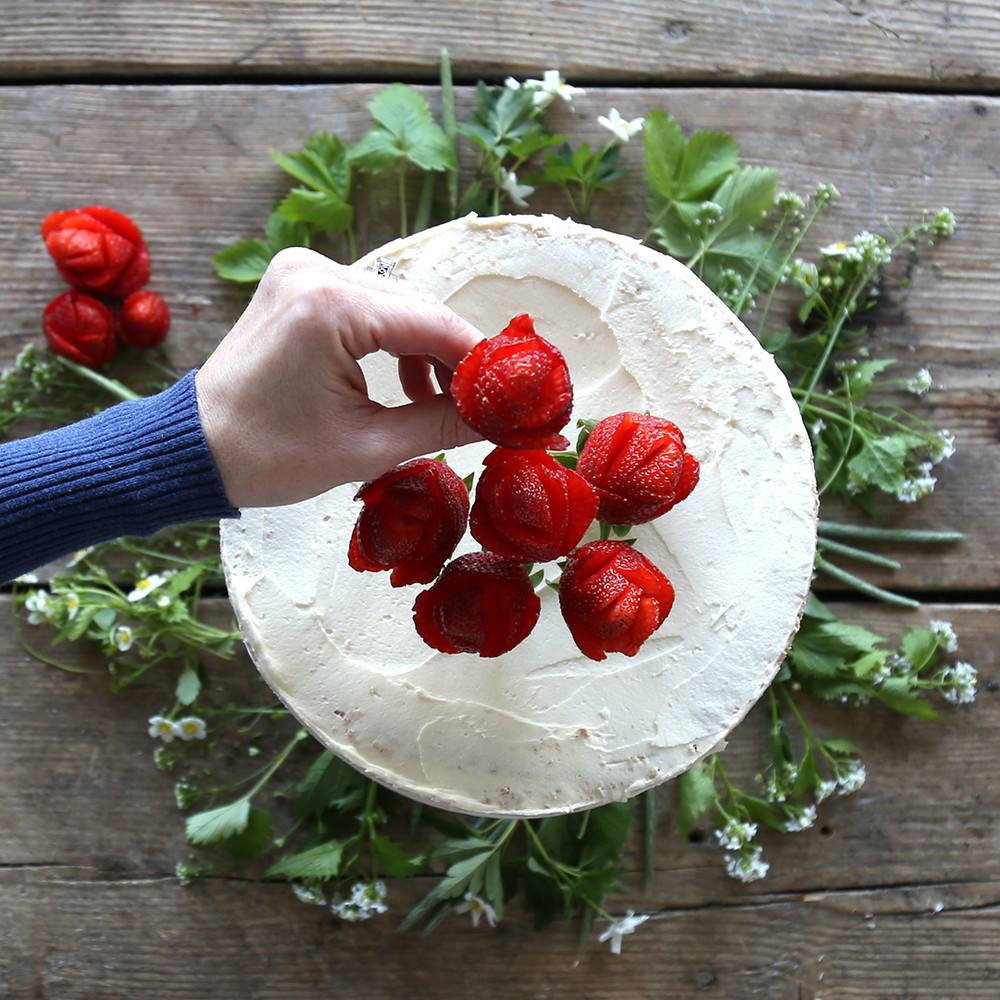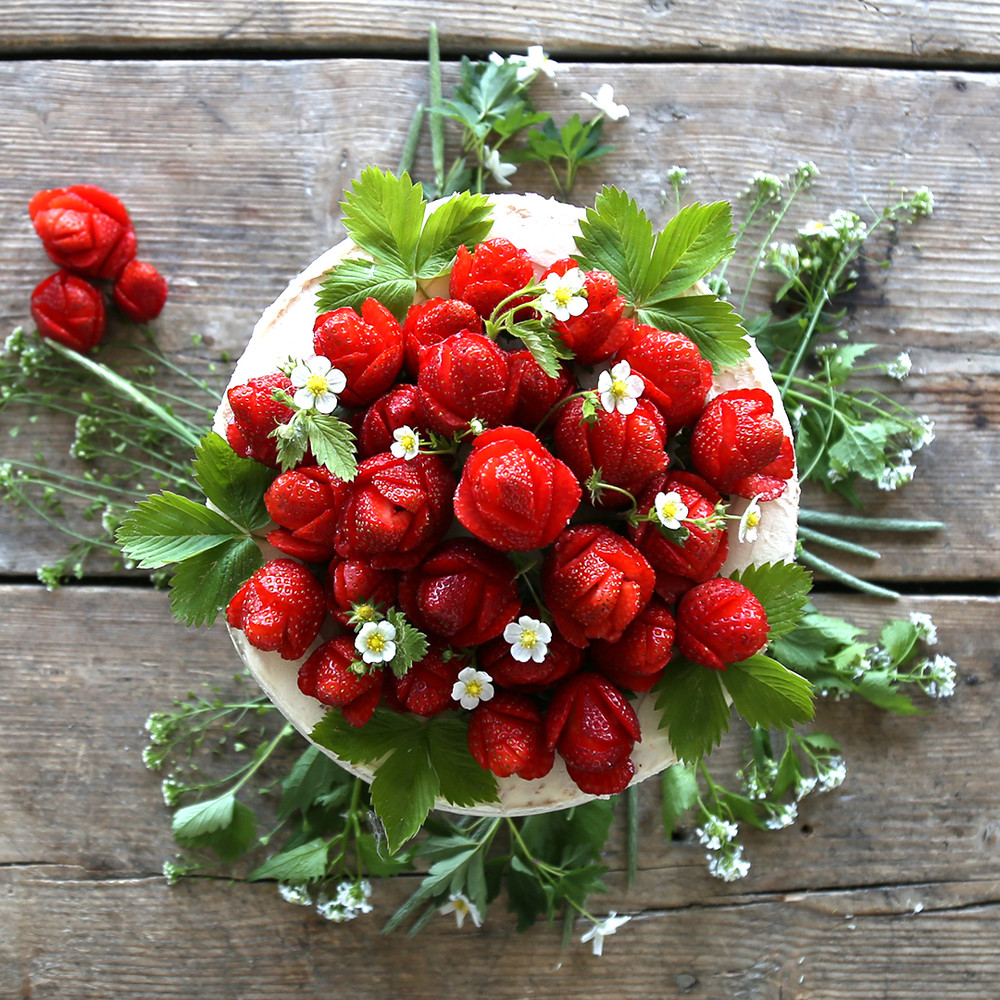 Arrange your roses on the cake, perhaps adding a few wild blooms to give it that gorgeous delicate look.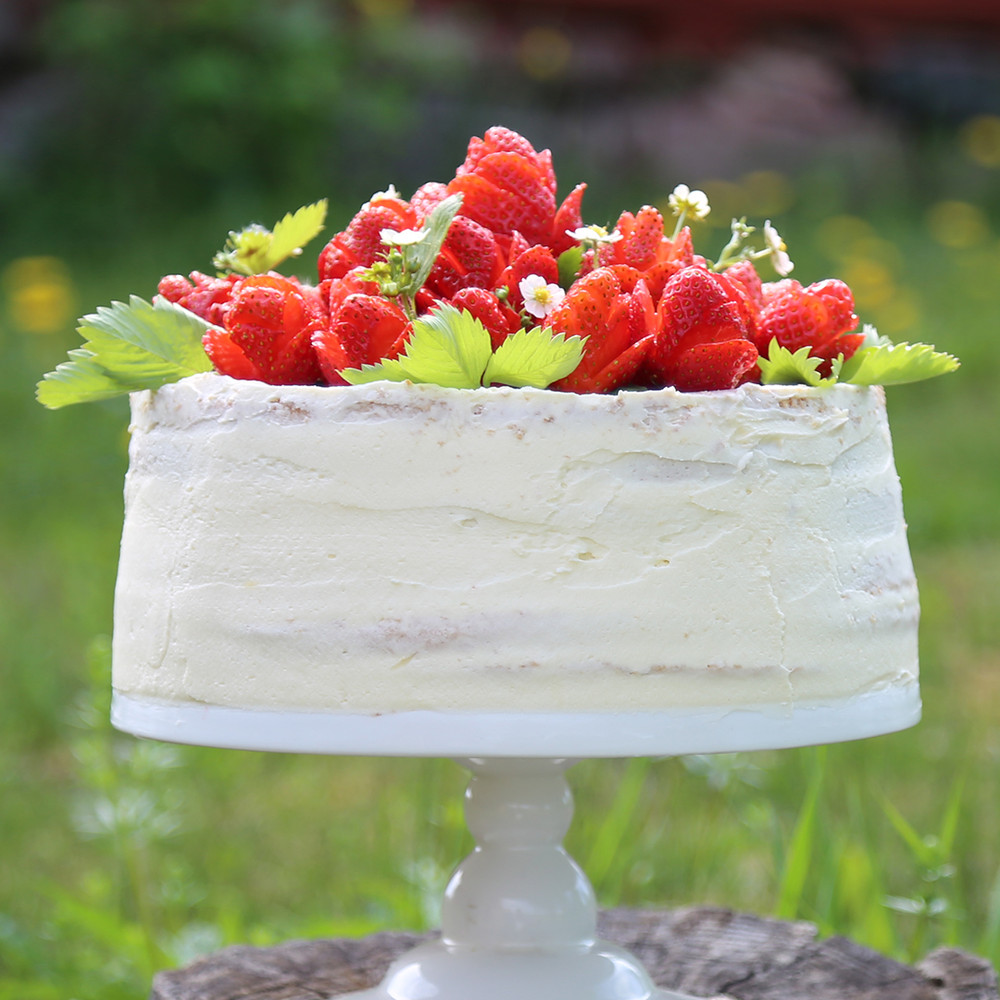 TA-DA! Get ready for the shower of compliments bound to come! 🤗
Like this tutorial? Share it with your friends! 👇
#FUN
---
Got questions? We've got answers!
Made in Sweden
Top Quality
Happy Customers
Safe Payments