home / Tips & Tricks /
New Wallpapers & Covers - Design Collaboration with @schonschoen_cgn
New Wallpapers & Covers - Design Collaboration with @schonschoen_cgn
Lettering and illustration artist Sabine Fuchs (@schonschoen_cgn) has created four gorgeous new designs for us! Put them on the cover of your next planner or Mixbook™, and download them as matching wallpapers for your phone! We caught up with Sabine to hear all about her creative journey and learn her secrets about finding inspiration. Read more below!
---
Here at Personal Planner™, we're privileged to get to work with some super talented artists from all over the world. German illustrator Sabine from @schonschoen_cgn has worked her magic with her pens and brushes, and created four beautiful new designs for you. And we are spellbound - how about you?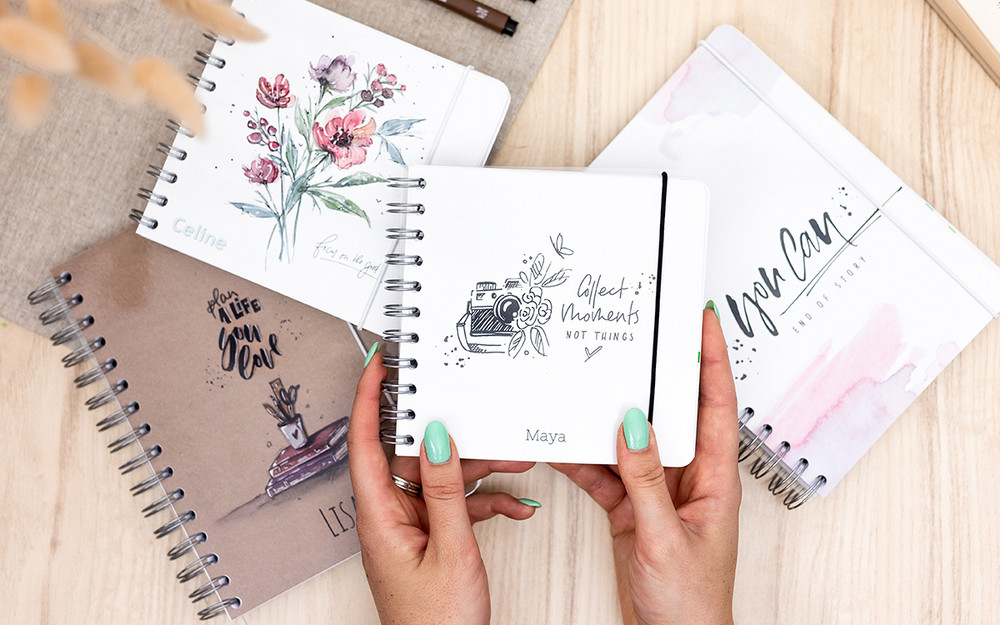 Sabine is a freelance communication designer and lives with her family just outside of Cologne, Germany. After completing her training as a media designer, she studied communication design, focusing primarily on typography. So it's no wonder that Sabine is a real lettering professional. But illustrations weren't really her thing at first.

"I used to prefer working with digital techniques rather than analog," Sabine says. "But that suddenly changed after the birth of my twin girls seven years ago. After I'd put the girls to bed in the evening, I would grab my watercolors and just start painting. There was something really meditative for me in painting, and it gave me the balance I needed in those days."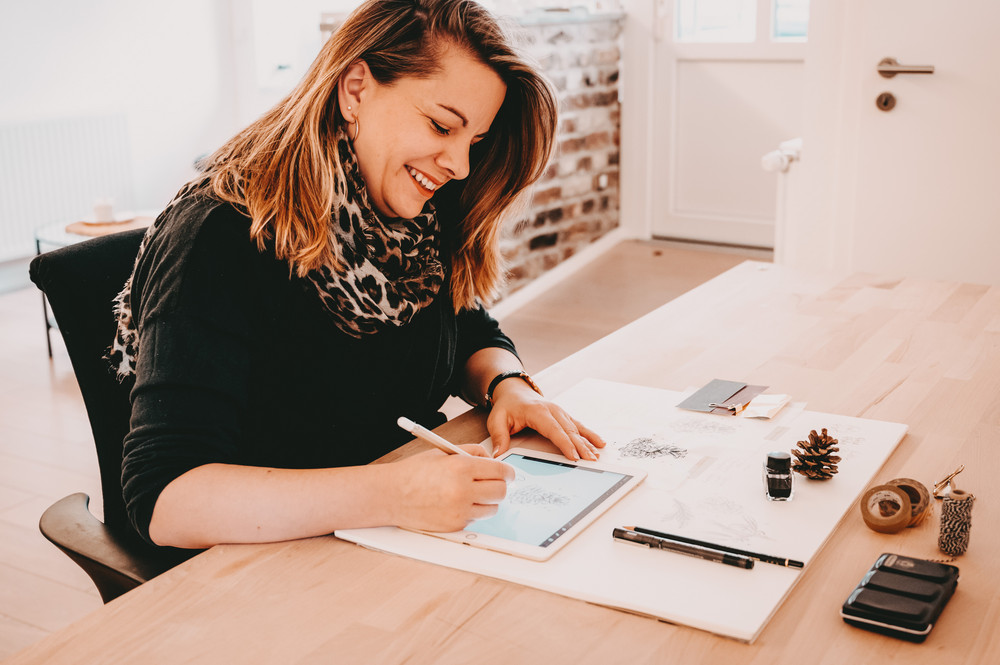 Sabine has created four beautiful images for us, each with its own style.

"Painting and illustrating allows me to let off some steam", she explains. "And I try to combine things that I'm particularly interested in at the moment, or that I think are fun!"

She finds inspiration for her art in a wide variety of places.

"It can be outside while I'm walking the dog, or in my parents' attic. I found my grandmother's battered, old cookbook there one day; it just fell open in my lap and I discovered the most beautiful lettering and illustration in it."

Create a Personal Planner™ or your own Mixbook™ with Sabine's designs on the cover!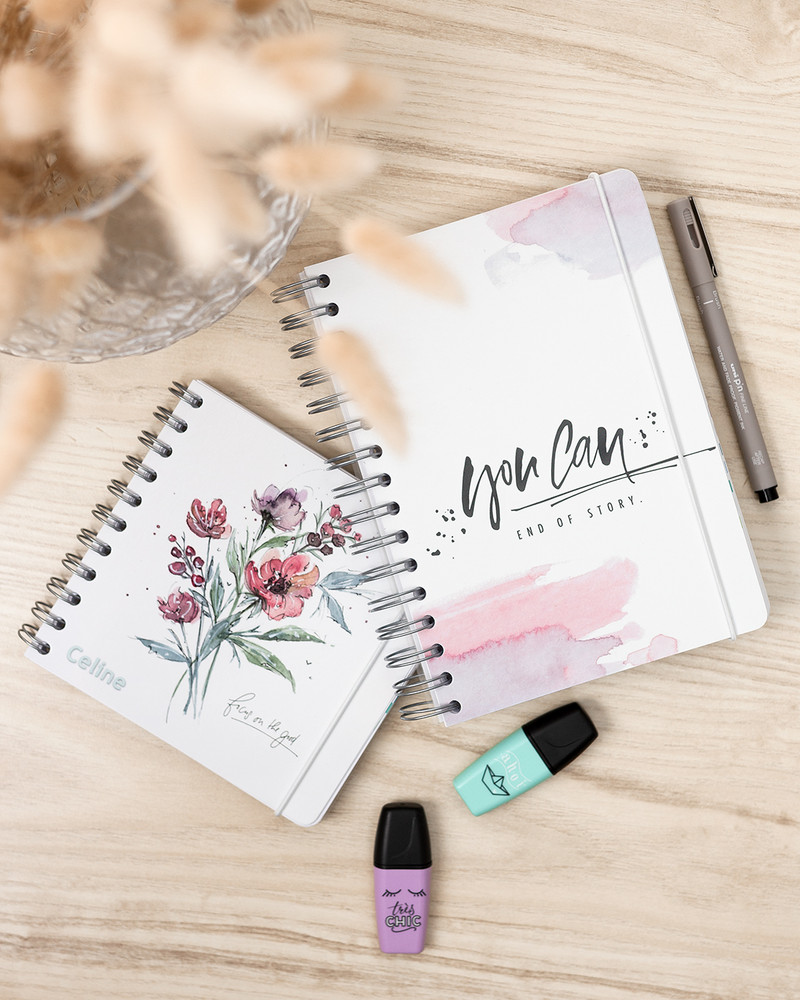 Perhaps you're longing to unleash your creativity, just like Sabine, but feel a little intimidated? You don't have to be born an artist to create beautiful things! Sabine assures us that anyone can learn the art of lettering and illustration.

"I organize lettering and illustration workshops regularly, and so far not a single participant has left disappointed! The most important is actually to practice, practise, and practise some more!" says Sabine.

Although hard to believe, Sabine says she didn't have any great talent for drawing or writing beautifully when she was younger.

"My handwriting is still a disaster, and I had to work hard to find my own style of expression in my illustrations," she says. "I used to try to copy the works of other artists or a cool font I found on the internet, before I felt comfortable in my own style and started posting my work on Instagram. I took me a long time before I finally dared to share my art with the world!"

Sabine's most important tip for anyone wanting to get more creative is to put your phone down, grab some pen and paper and just START! Write! Draw! Paint! Just starting is the most important step.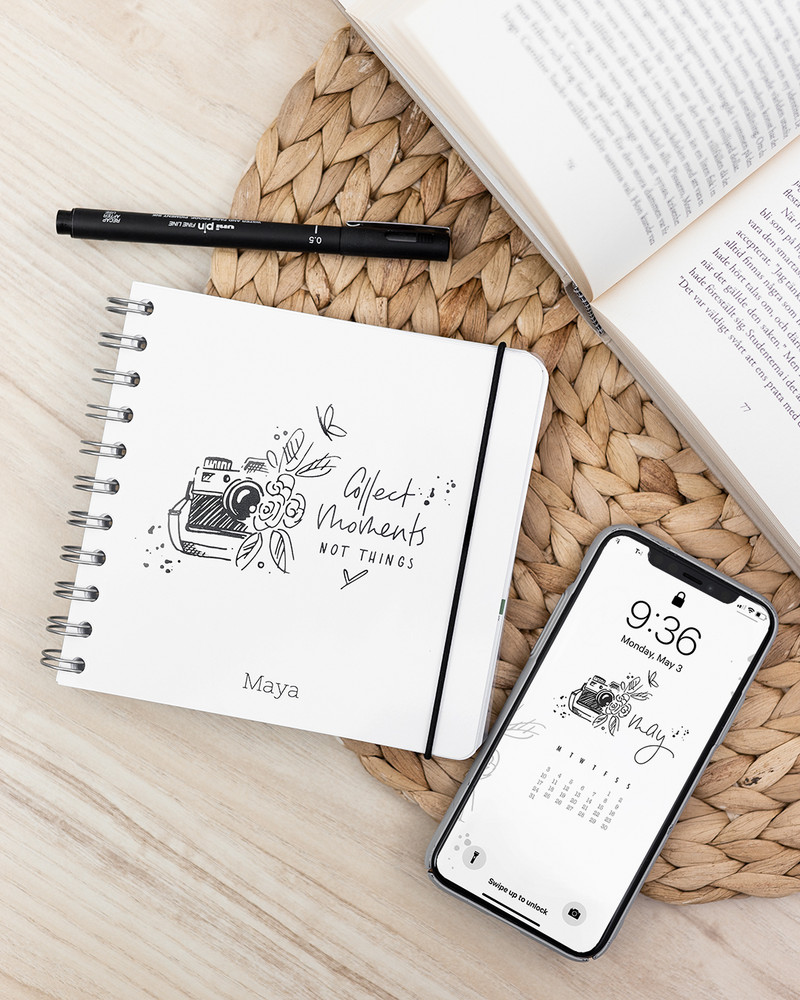 Sabine's designs are now available for your planner cover or Mixbook™ - you can find them all in the gallery (step 1 of the design process) when you log in. And because we can't get enough of her beautiful illustrations, we've also made them available as wallpapers for your mobile phone! Download them for free here.

Connect with Sabine and see more of her wonderful work on Instagram, @schonschoen_cgn, and on her website website www.schonschoengestaltet.de. Oh, and don't forget to say hi from us!
Free worldwide shipping
Happy customers
Safe payments