Limited Edition Design Collection with Marie Johnson
We're thrilled to introduce you to our newest Limited Edition design collection with German YouTube star, Marie Johnson. Available until the end of November only.
---
For busy YouTube profile Marie Johnson, planning and having a daily structure is everything. So no wonder then, that a planner is something she couldn't live without.

'I always have a ton of things going on at once; videos to edit, followers waiting for a reply, and clients wanting to plan a collaboration. But despite the business of it all, I feel I can relax and let go of all the stress come the evening, because I've got everything written down in my trusty planner.'


PEEK AT MARIE'S LIMITED EDITION
Marie describes her design as modernistic, warm and earthy, and shares with us how her Instagram followers have been involved in the process from the start, by voting for their favorite design.
'The winning design was an abstract composition, and I'm so glad it came out on top - I'm really pleased how the end result turned out.'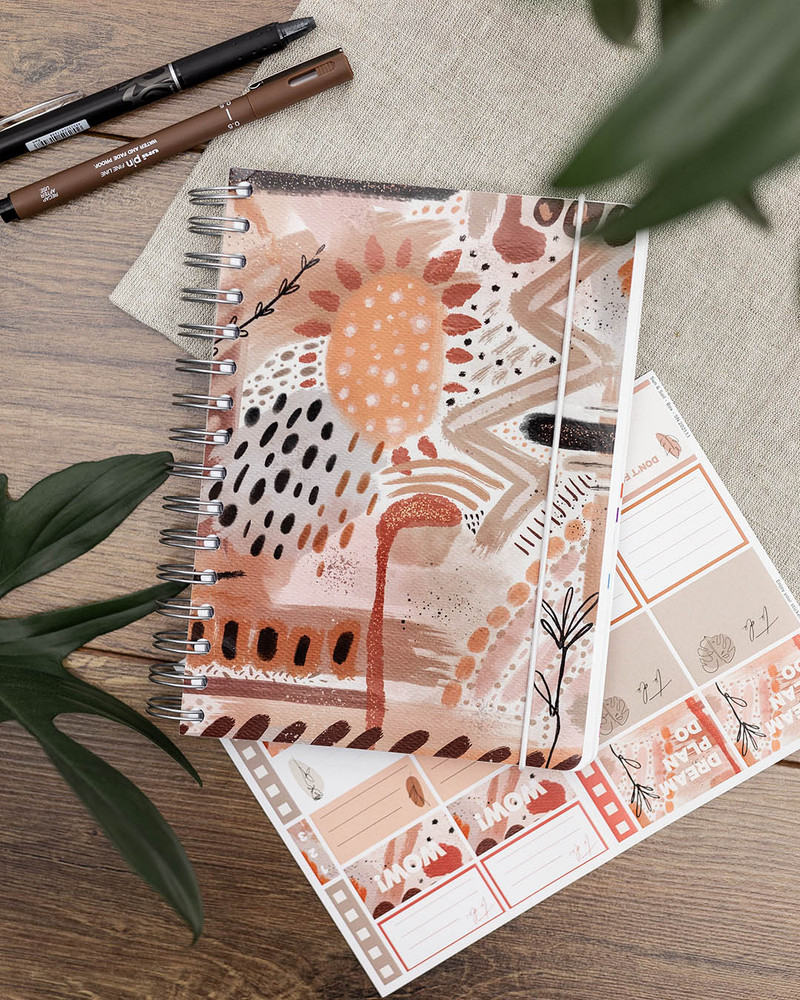 Inside the planner, you'll find our popular layout Best of Both, with the weekly view to the left and a dot grid page to the right - perfect for notes, illustrations and stickers. Marie also included a monthly overview at the beginning of each month. At the very back, more dot grid pages offer lots of space for creative journaling, and the predesigned pages One Line a Day, encourage a daily habit of gratitude and reflection.
'It will be wonderful to read all the short lines at the end the year and look back at everything I've felt and done', says Marie.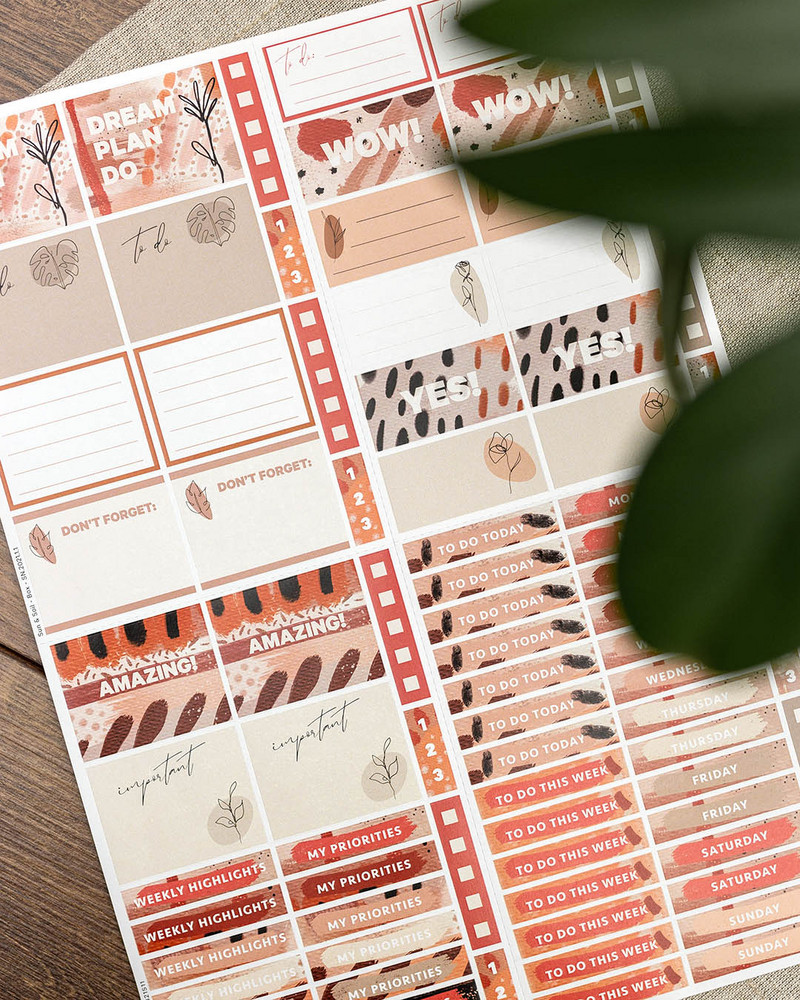 Marie's bold design can also be found in her stickers, Sun & Soil. Not only will these stickers bring beauty to your spreads, but they'll help you make planning more personal, as they're great for writing on.
'The stickers will look lovely on the dot grid page, making the planner even more beautiful', thinks Marie.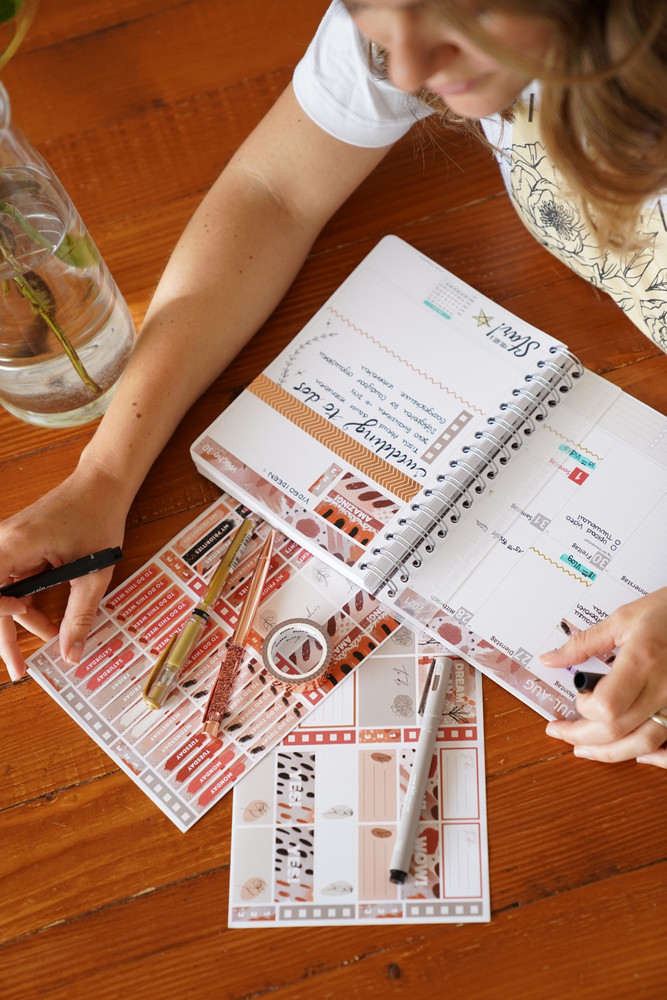 If your day-to-day is filled with meetings and activities, and if you love a clear structure as much as having plenty of space to write down your thoughts and reflections, then Marie's planner is the perfect fit for you.
SHOP MARIE'S PLANNER HERE
MARIE'S 3 TOP PLANNING TIPS
1. Color code your plans!
If you peek into Marie's planner, you'll see that work meetings are marked in orange, important phone calls in purple, vlogs in green etc. Color coding tasks this ways offers a quick and clear overview of all your activities and to-do's.
2. Start well ahead of time!
When that deadline is still far off, it's easy to relax a little too much… Make sure you plan a good chunk of time to prepare and complete your tasks, so you're not rushing and stressing last minute.
3. Think things through in your head before they happen!
Marie is getting married later this year, and to better remember everything that needs to be done before the big day, she has a habit of going through all the different scenarios in her head in advance. This is a really great trick to help you remember all kinds of things, reducing the risk of forgetting any important detail.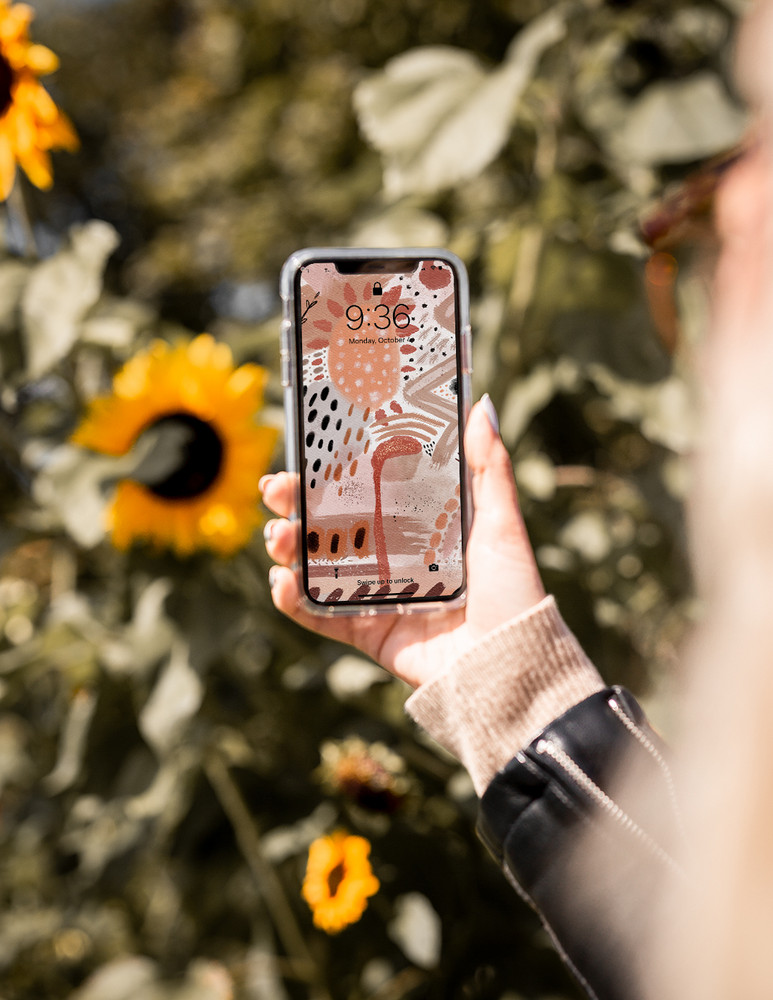 And as the perfect compliment to the planner, here's a matching wallpaper for your phone, ready for download - snazzy!
DOWNLOAD WALLPAPER
We hope you'll love Marie's wonderful design as much as we do - we'd love to hear what you think over at
our Instagram!
If you're keen to see more of Marie and what she's up to, have a little look
at her Instagram here!
Free worldwide shipping
Happy customers
Safe payments