How to Take Control of Your Spending in 2021 - FREEBIE
We're half-way through what is usually considered to be the poorest month of the year. Here we'll share our best tips and tools to make January the month you get on top of your finances instead. Check out our budget planner pages and money saving trackers to add to your Personal Planner™ or Mixbook™!
---
It's the very beginning of a brand new year - and a brand new opportunity to set intentions, routines and start building healthy habits. It's also a perfect opportunity to map out your consumption patterns and get on top of your finances. And while budgeting may not be everyone's favourite pastime, it's the key to getting ahead financially. Let us show you a couple of clever and easy-to-use tools, and offer you a fun freebie below!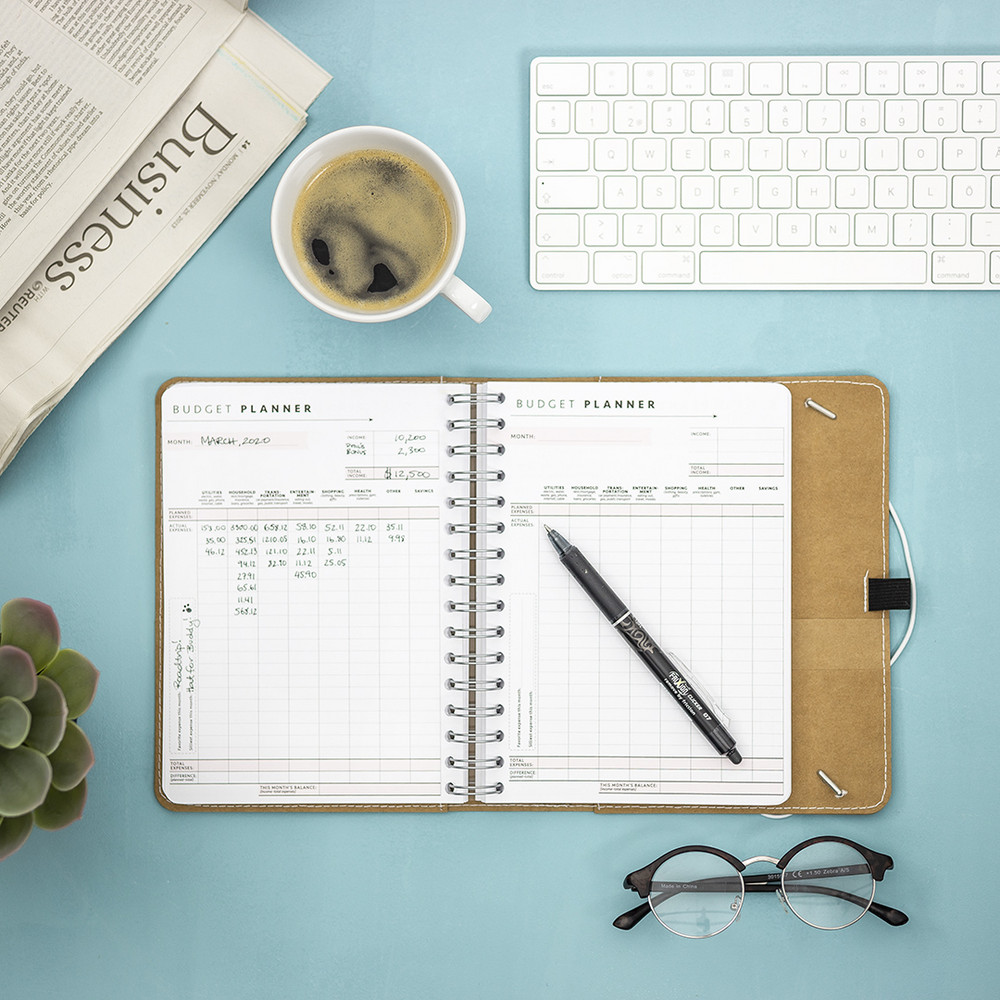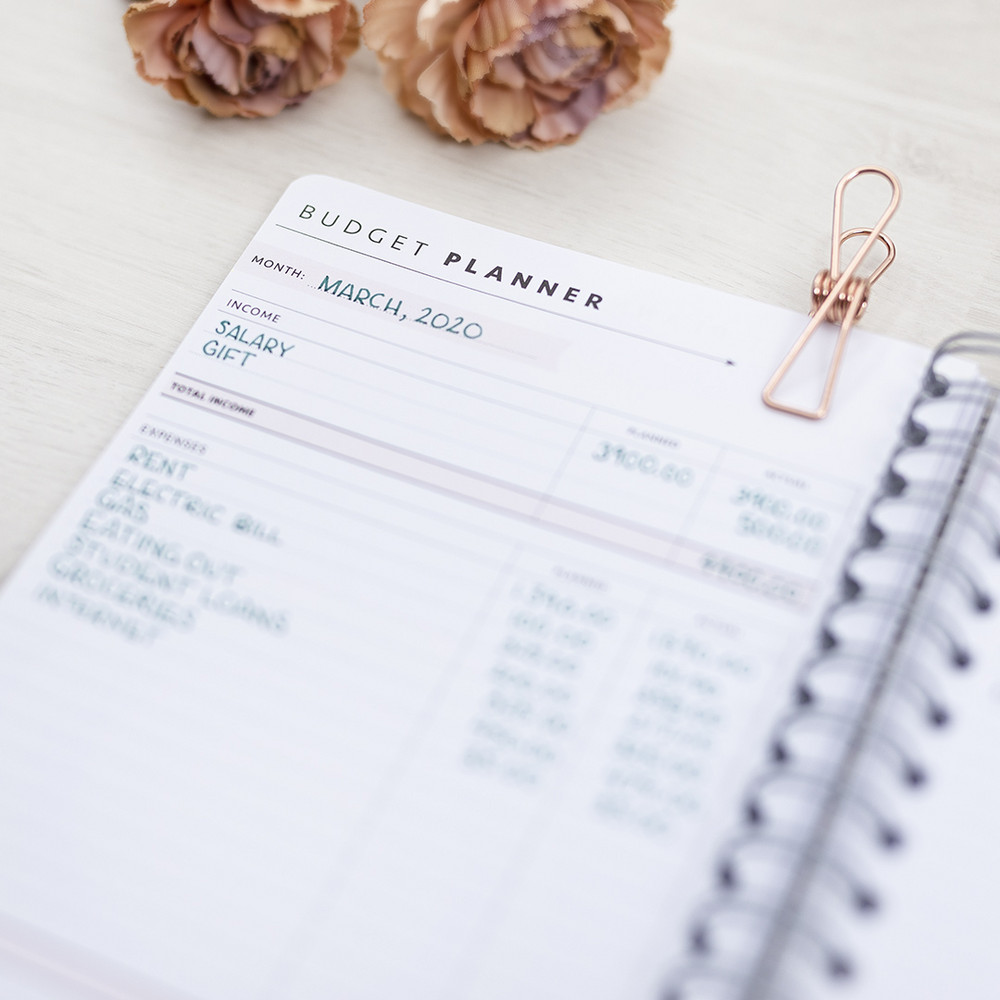 A great idea to help yourself become more disciplined with your budget is to create a dedicated Mixbook™ for this purpose. Fill it to the brim with our various budget planner pages, and check in daily for a little moment to update the budget tables. Once you've mapped out your consumption patterns, you'll be able to make concrete choices to change what you want.

Read more about how you can take control over your money with our budget planner pages here.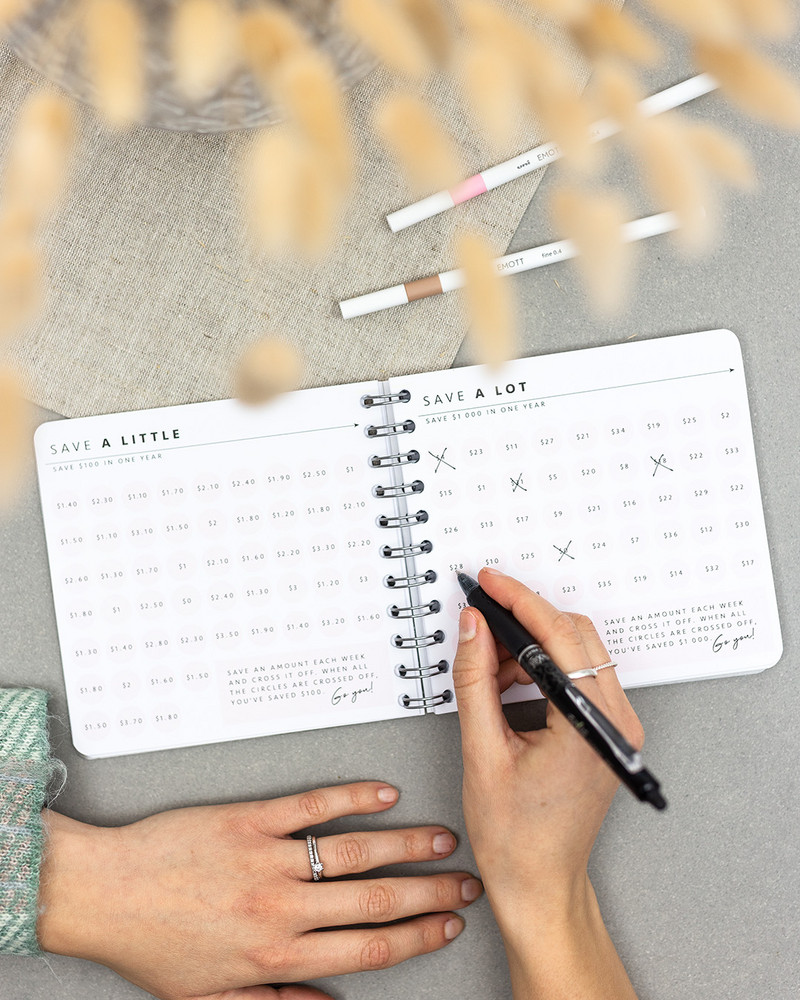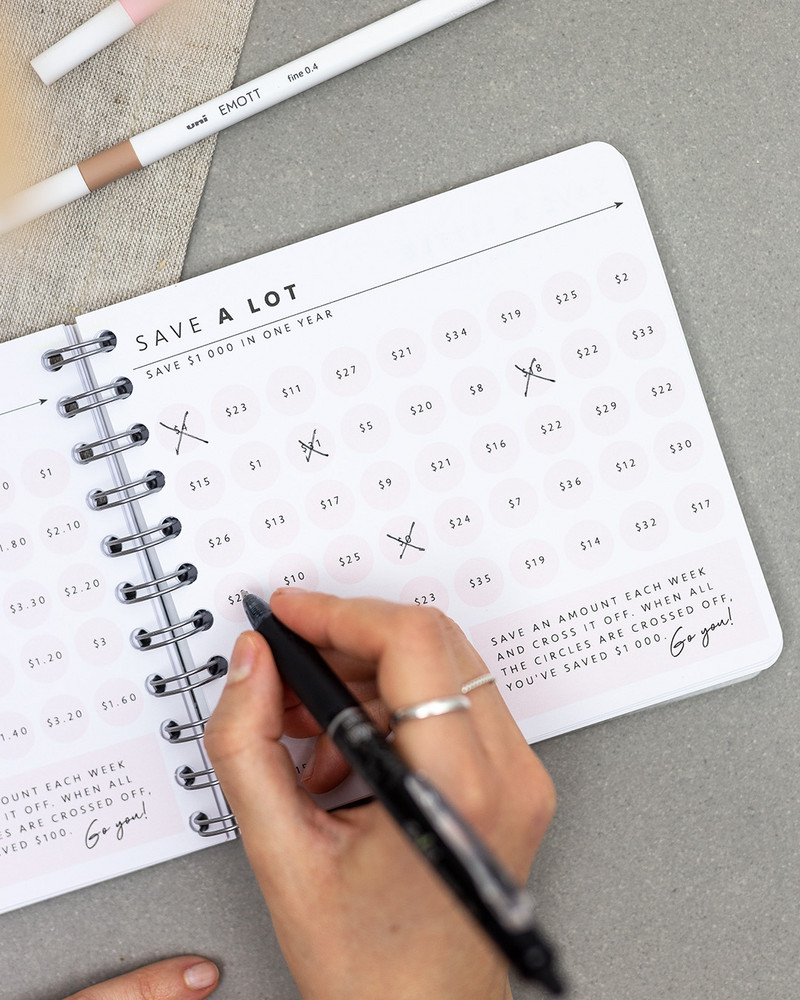 The latest addition to our back pages range is the money saving tracker Save a Little/Save a Lot. With this fun tracker you'll put aside an amount of your choice each week and then cross off the circle. By the end of the year you'll have saved a little, or a lot, depending on what side of the spread you choose to follow! Such a simple and fun way to start saving those pennies!

I WANT TO CREATE MY OWN MIXBOOK™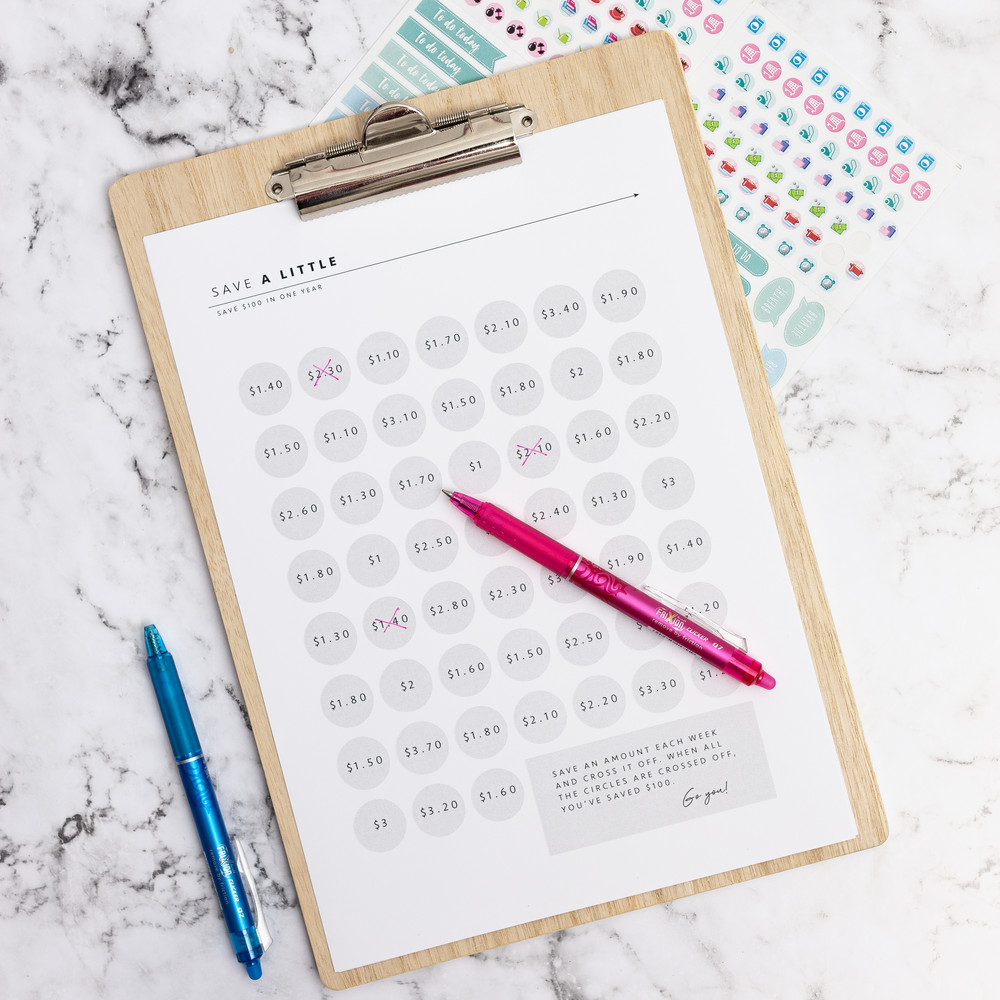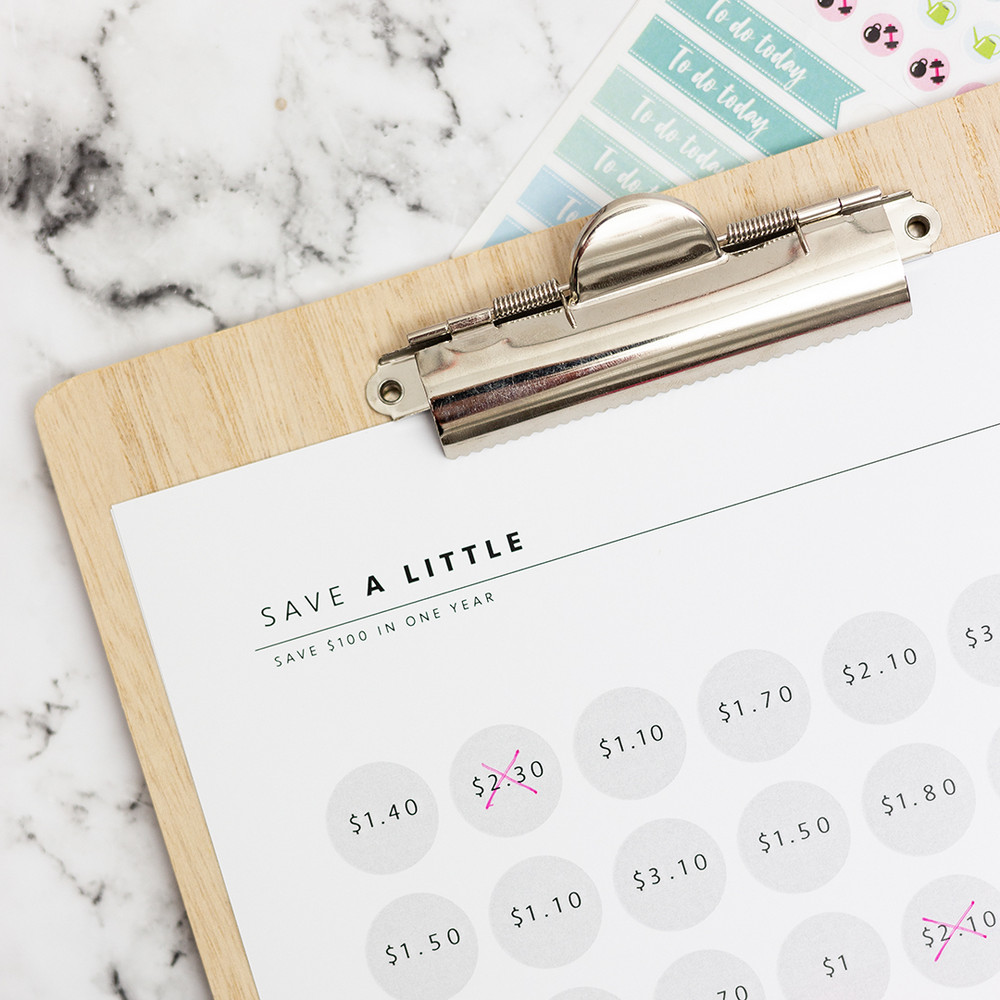 And to get you started, we've made a sample of our money saving tracker available to download for free below! Just click on the link and start a new saving habit today. You'll thank yourself for it a year from now!

Good luck!

Choose currency and download your Money Saving Tracker here!
Save a Little - Dollar (US/CA/AU)
Save a Little - EURO
Save a Little - BRITISH POUND
Simple Ways to Look After Your Mental Health - Free Printables
May is Mental Health Awareness month, so let's drop the stigma and let's start talking about it instead! We've put together all our available resources into one big article so you can find them easily. Here, you'll learn how you can boost your wellbeing through simple practices like journaling, mindfulness, gratitude, coloring and more. Read on to get inspired, and make sure you download our fun freebies and practical printables, too!
New Wallpapers & Covers - Design Collaboration with @schonschoen_cgn
Lettering and illustration artist Sabine Fuchs (@schonschoen_cgn) has created four gorgeous new designs for us! Put them on the cover of your next planner or Mixbook™, and download them as matching wallpapers for your phone! We caught up with Sabine to hear all about her creative journey and learn her secrets about finding inspiration. Read more below!
Free worldwide shipping
Happy customers
Safe payments