home / Tips & Tricks /
From the Middle East to Australia: A Student's Passion for Creative Technology
From the Middle East to Australia: A Student's Passion for Creative Technology
She's the 18-year old young woman who left home and moved halfway across the world, in pursuit of her dream degree. Read about Amanda Viray's brave decision here and get inspired!
---
You probably know this already, but we just love hearing from you and listening to all your stories! In this new part of our Inspiring Stories series, we're chatting with lovely Amanda Viray, a university student in Newcastle, Australia.

In September 2019, the then 18-year old Amanda made a life-changing decision and traveled halfway across the world on her own to Australia, to study information technology.

Amanda was born in Saudi Arabia, where she lived until the age of 10, before moving with her parents and younger brother to Qatar. As an electrical engineer and a technology enthusiast, her father would always bring home weird gadgets that amazed her as a little girl. She would spend weekends hanging out with their Filipino community, playing video games with her brother as she got older, and studying hard to finish secondary school with good marks.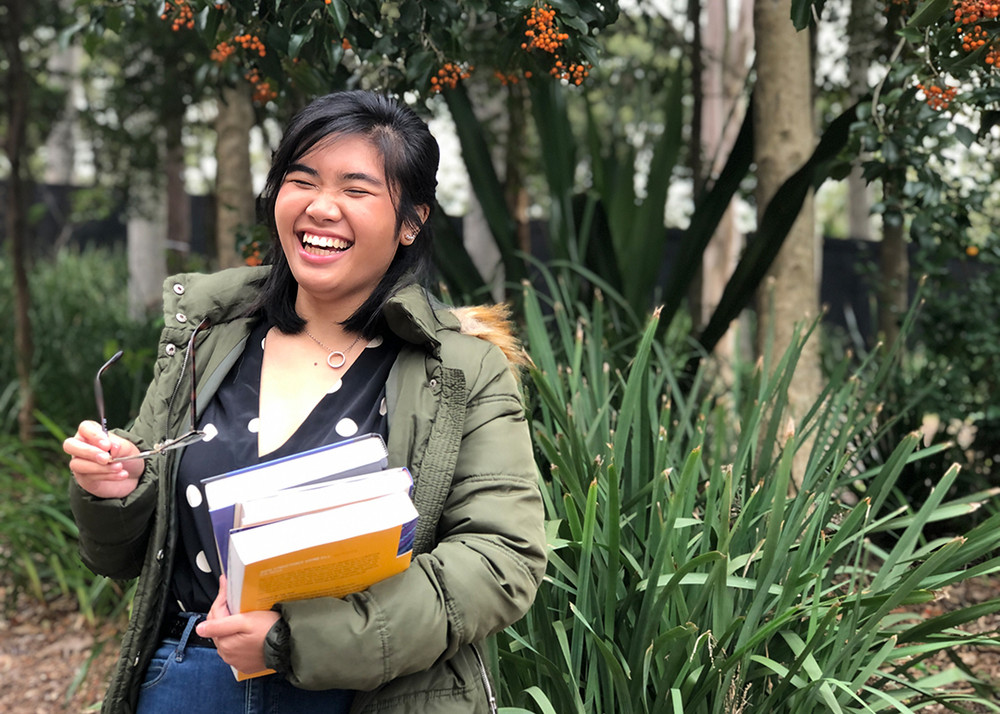 Life's obvious path would have kept her in Qatar for university, or maybe sent her to Manila in the Philippines to study, where it's cheaper to live with family. But Amanda was excited by a less-trodden path...

"I applied to study everywhere around the world, and Newcastle University caught my eye. With most universities offering majors in programming and software, I wanted something with more passion and creativity. I knew in the back of my mind that I always wanted to bridge the gap between artists and engineers."

Amanda saw that creativity at Newcastle University through the major in interactive media.

"I'm the first person in my family to study abroad, so when I told them I wanted to go overseas on my own, it came as a total shock!"

Coming from an Asian family with strong traditional values, it took her a few sittings to convince her parents to let her go.

"My friends were so excited for me but they also thought I was crazy!"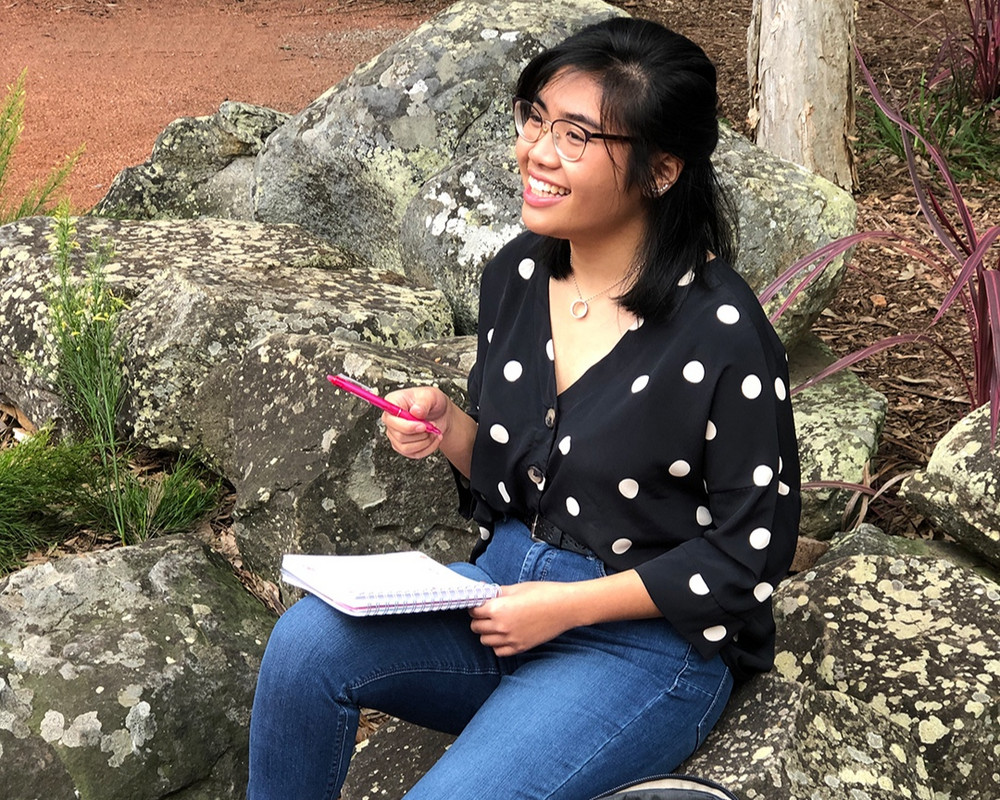 Seeing how willing and brave she was, Amanda's family eventually helped her relocate to Australia's popular east coast, in the city of Newcastle.

"I was so used to the desert, so just seeing the ocean for the first time was amazing!"

But settling into her new life didn't come without challenges. Amanda needed to find accommodation and work hard for 8 months to complete the entrance diploma for international students. She was in a new country with no friends, and had to focus on studying hard, with only short breaks.

"At first, I was living with a nice Filipino older lady, and then I moved out with friends who I met through FOCUS - the Fellowship for Overseas Christian University Students."

Making time to hang out with her friends is important and really different from home. In Newcastle, where the culture is more outdoors, food still brings everyone together and is a good way to bond.

"Food is our good time! It's a great way to explore the different cuisines here. My friends are from Bangladesh, India, Vietnam and Malaysia. I get to know their culture and they get to know mine."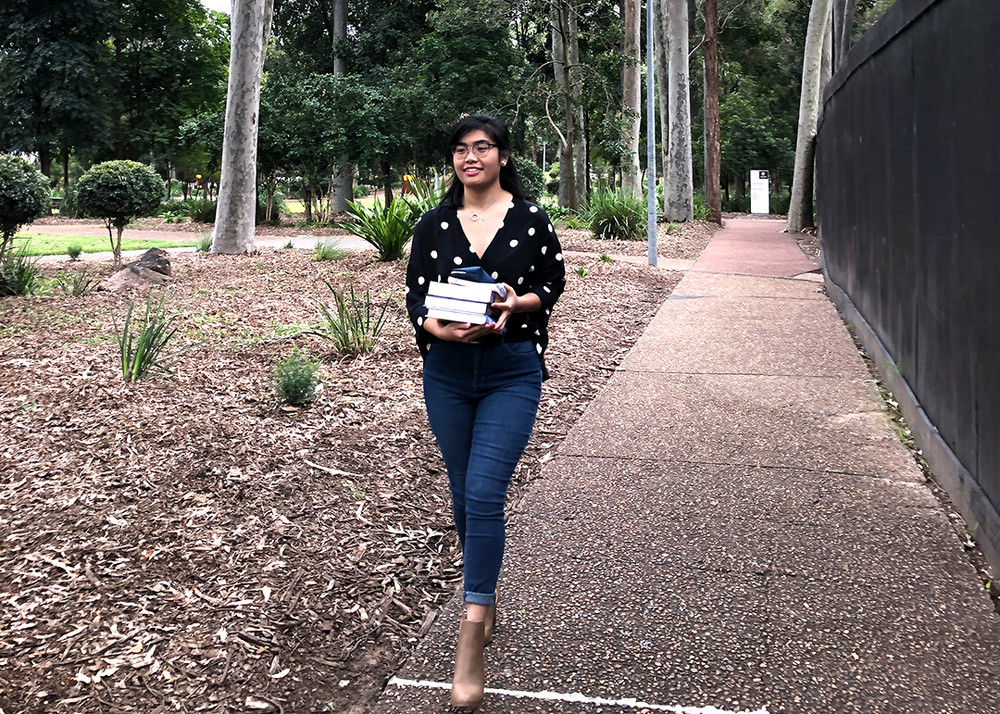 Student life means Amanda is studying over 40 hours a week. Her busy schedule requires her to plan and prepare her own meals, which isn't always easy.

"Honestly, I tend to go overboard... I study and get caught up in the zone which is good and bad, like a double-edged sword! I forget to have lunch or dinner. I really miss home-cooked food when that happens."

Amanda often finds good, simple recipes that freeze well online, and tries to prepare meals at the start of the week so she can heat them up as needed. This kind of time management gives her the chance to do other things, like playing online games with her friends back in Qatar or listening to music to unwind.

"When it comes to technology, I noticed that many artists find it hard to communicate with engineers and vice versa. I want to be that person who understands both worlds and helps to bridge the gap."

In December 2020, Amanda won the FEBE (Faculty of Engineering and Built Environment) Summer Scholarship at Newcastle University, which landed her an internship with an exciting local start-up company, Art Thinking.

Art Thinking is a new transdisciplinary studio at the nexus of art, science, technology and society. It's an extension of Ars Electronica in Austria, an iconic institution established in 1979 with its own museum and festival.

"I met Kristefan, the founder of Art Thinking, and I thought WOW, this is where I need to be!"

Even with a background in all things digital, Amanda prefers to put pen to paper. Having a planner helps her to remember and juggle everything she has to do throughout the week.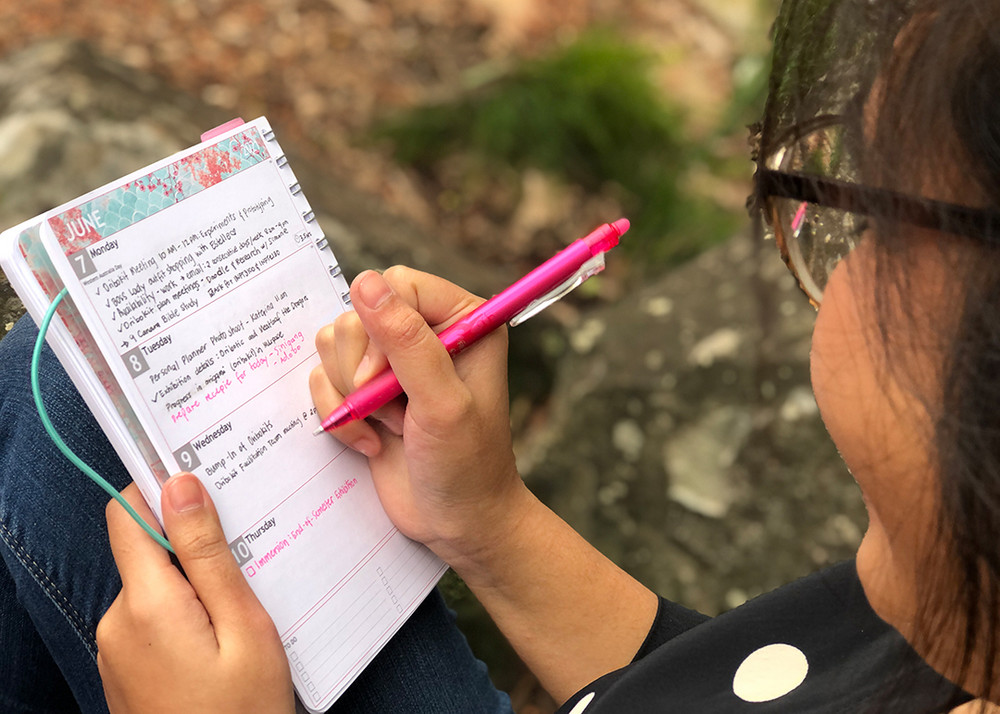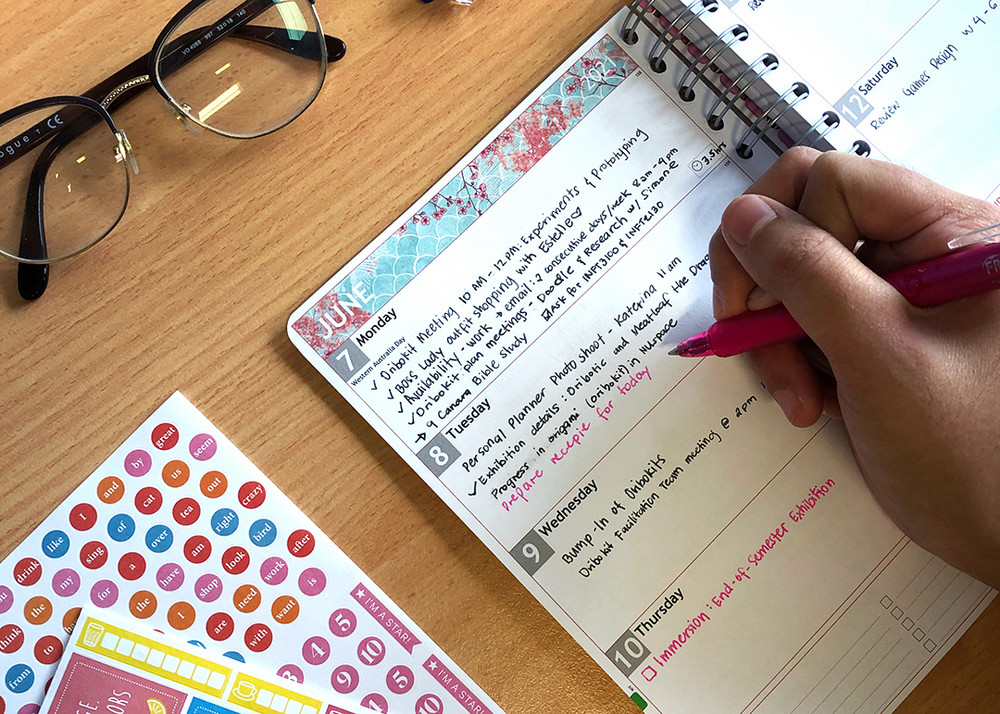 "The first thing I noticed about the planner is the high-quality, thick paper that makes it easy to use any pen and not worry about having it bleed through the papers!"

"My planner helps me to remember to eat and do all my human things before I get into the zone of study - so I'm not just a robot!"

"Since my university studies requires me to be in front of the computer all the time, having a Personal Planner™ helps destress my eyes and mind!"

While looking for tips on how to study more efficiently, Amanda also found plenty of evidence-based studies on how writing and taking notes help you remember more.


"I love how the planner can start at any time of the year! You don't have to start in January or mid-year, you get to start whenever you want! My planner starts in May."

"There's a big difference between writing things down and typing them; just digitally adding events to your calendar isn't enough. I feel I can be more organized when I write things down."

The internship at Art Thinking has brought Amanda into the perfect work experience landscape. And with her skills in editing and programming, she hopes to one day work as a technical artist. The role is typically found in games development and is the person who helps the artist and engineers to overcome problems.

"It's hard being away from home and loved ones, but I avoid being homesick by keeping busy! And right now I'm enjoying the busyness of university work!"
Free worldwide shipping
Happy customers
Safe payments