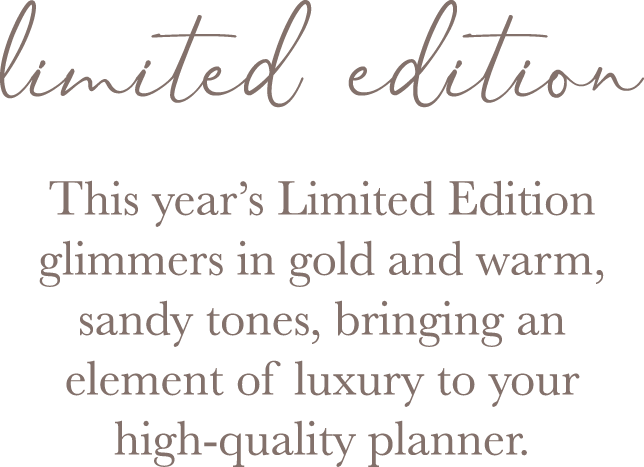 LIMITED EDITION 2020/2021 WILL BE AVAILABLE THROUGH OCTOBER 31.
Limited Edition 2020/2021

Planner Classic A5
Limited Edition 2020/2021

Planner Classic A5
Starting month :
Inlay language :
$39.95
incl. tax and shipping
Size Classic A5, 5.8x5.6 in.
160 pages
130 g eco-friendly FSC paper
Quote on owner's page
Vertical weekly layout
Modules: To Do this Week, Weekly Boost, Color-in
Year overview 2021, 4 pages
Lists 1, 4 pages
Lists 2, 4 pages
Tracker Playful 1, 2 pages
Tracker Playful 2, 2 pages
Budget Planner 1, 12 pages
Workout 1, 4 pages
Sudoku, 4 pages
Coloring pages, 6 pages
Ruled, 2 pages
Gold elastic closure
Plastic pocket
White ruler
---
Add some matching accessories!
Planner Inlay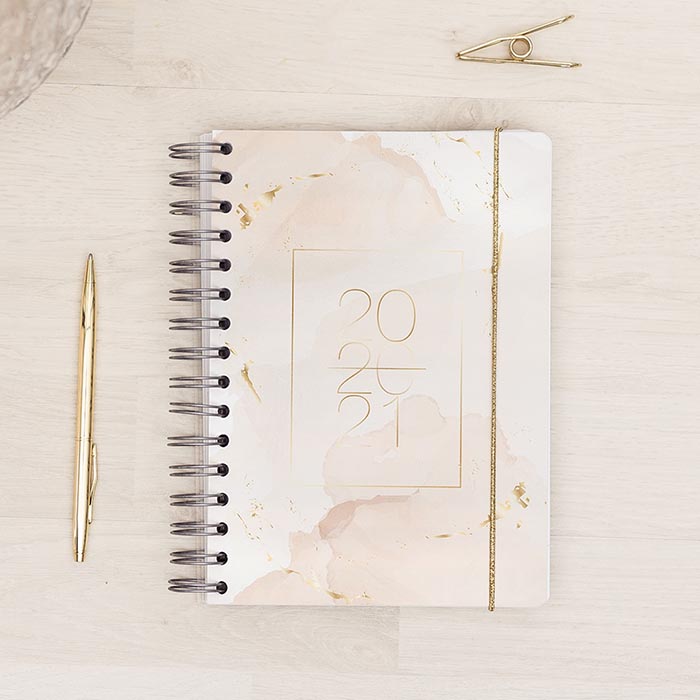 Cover
An elegant, minimalistic design with beautiful gold details will line your days with luxe for a whole year ahead.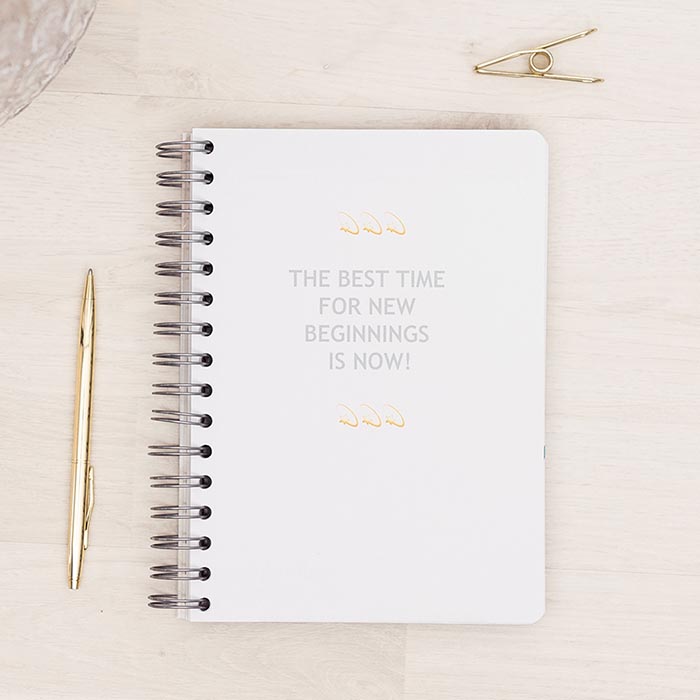 Owner's Page
This sweet message will motivate you every time you open your planner.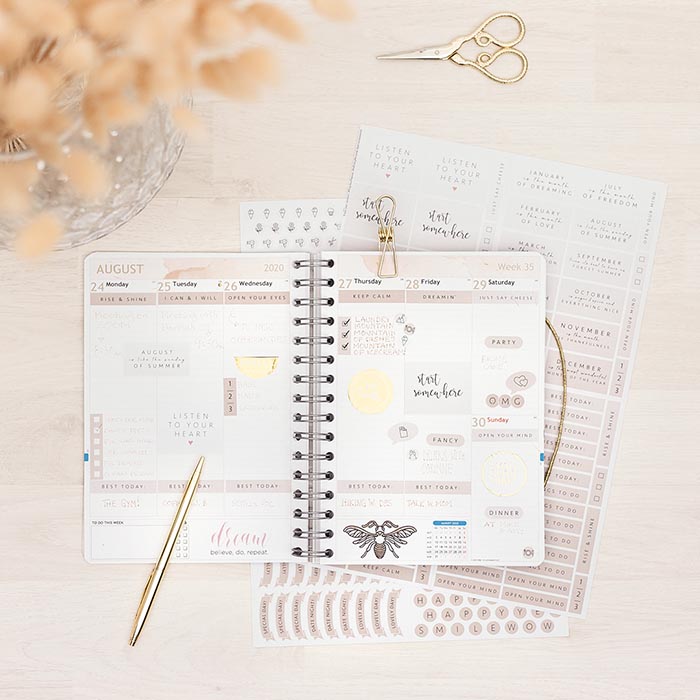 Weekly layout
You'll find the same luxurious feel inside the planner, with soft hues and lovely quotes to lift your spirits every week. Modules To-Do and Color-in complete your weekly view.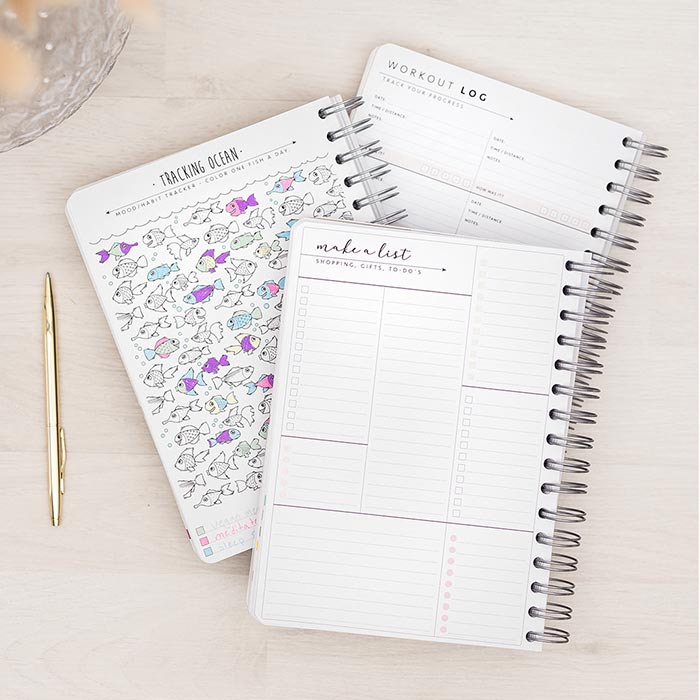 Back Pages
The back pages pack include different lists and trackers to help you structure your days and log your habits, in a beautiful way.