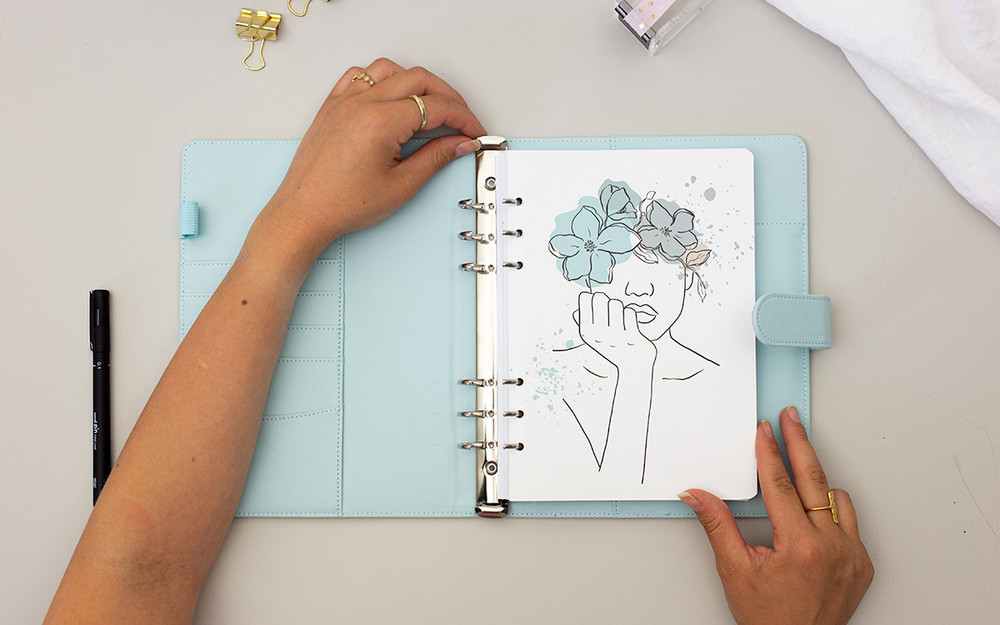 How to Create a Custom Organizer - Video
A fully customized unbound inlay + a stylish ring binder = a personal organizer! Learn how to create your own here.
---
Make planning more personal in an organizer where you pick all the pages. Follow these 4 simple steps to customize your inlay to perfection in our easy-to-use design tool. Finish off by pairing it with one of our practical ring binders for a complete planning solution. This inlay is compatible with Filofax A5 and works perfectly as a refill.

CREATE MY ORGANIZER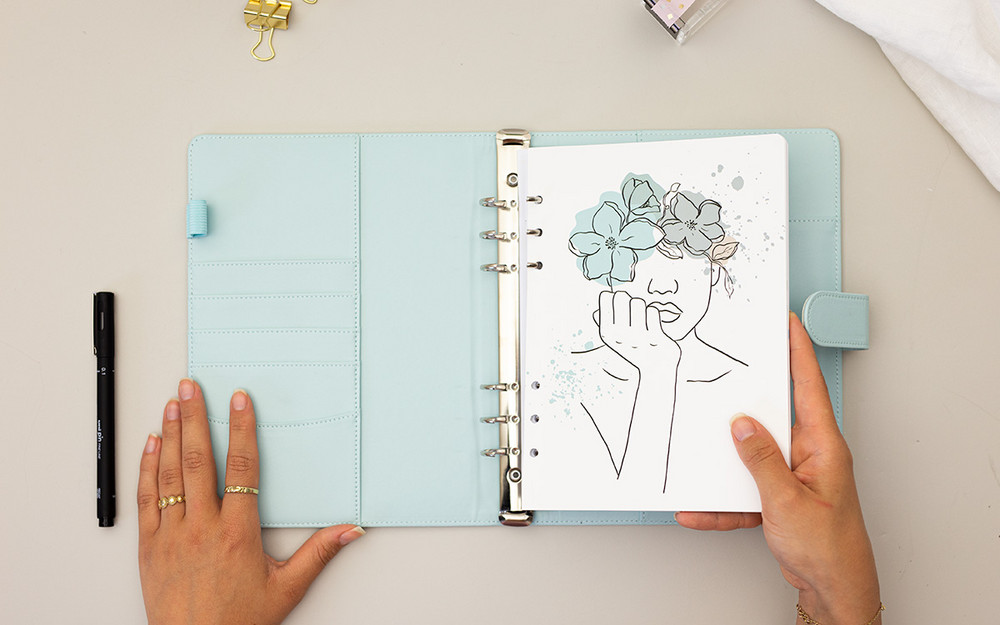 1. Select Cover Images!
Here's where you can upload your own images, or choose a favorite among our many wonderful designs. Add your name on your cover design, the year, or whatever else you fancy for an extra personal touch.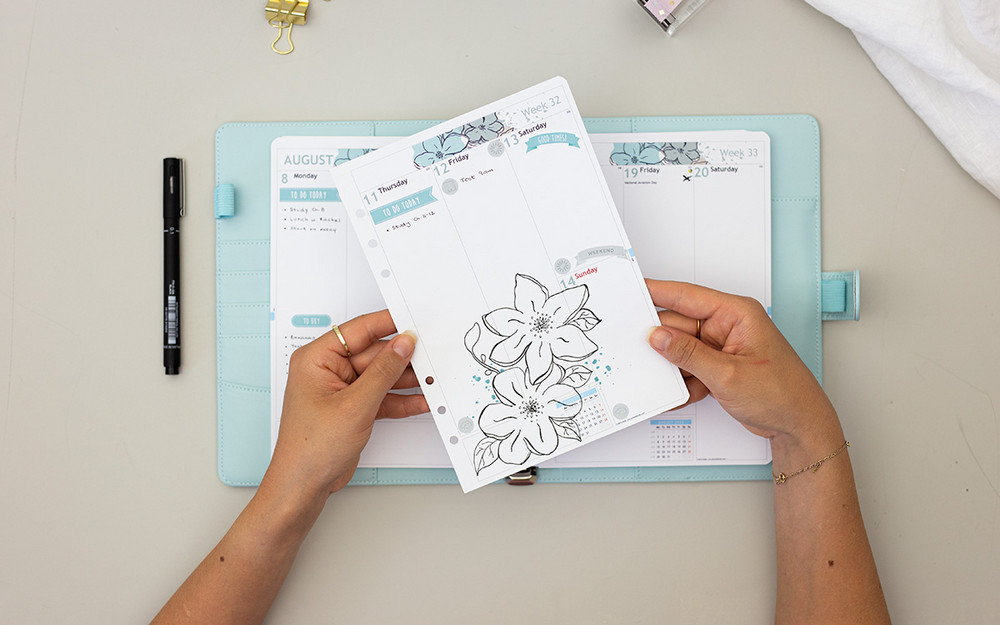 2. Customize Your Calendar Section!
You'll find hundreds of customization features in this section, so make yourself a cuppa and sit somewhere comfy before diving into our world of personal preferences! Pick your weekly layout, headers, modules, add important dates, and more. Plus always your choice of start month.
START CREATING NOW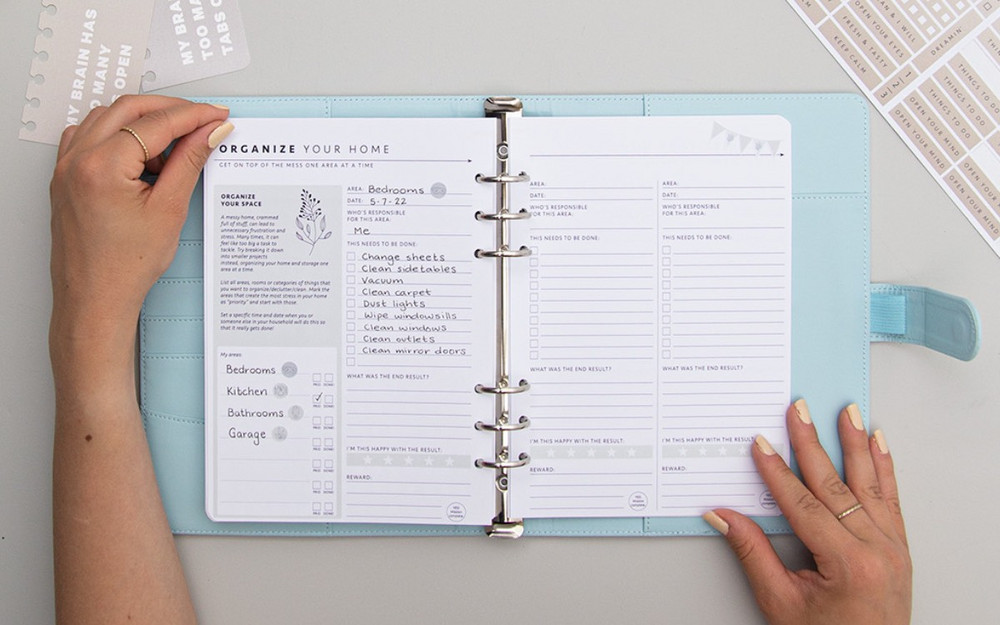 3. Pick Themed Pages!
We've currently got over 60 different themed pages to pick from, and are constantly adding new ones. Whether you want to focus on goal setting and time management, or are interested in meal planners and budgets, we've got you covered with great, functional pages for that. There's a bunch of fun and creative pages here too: coloring pages, sudoku puzzles, bullet journal and more!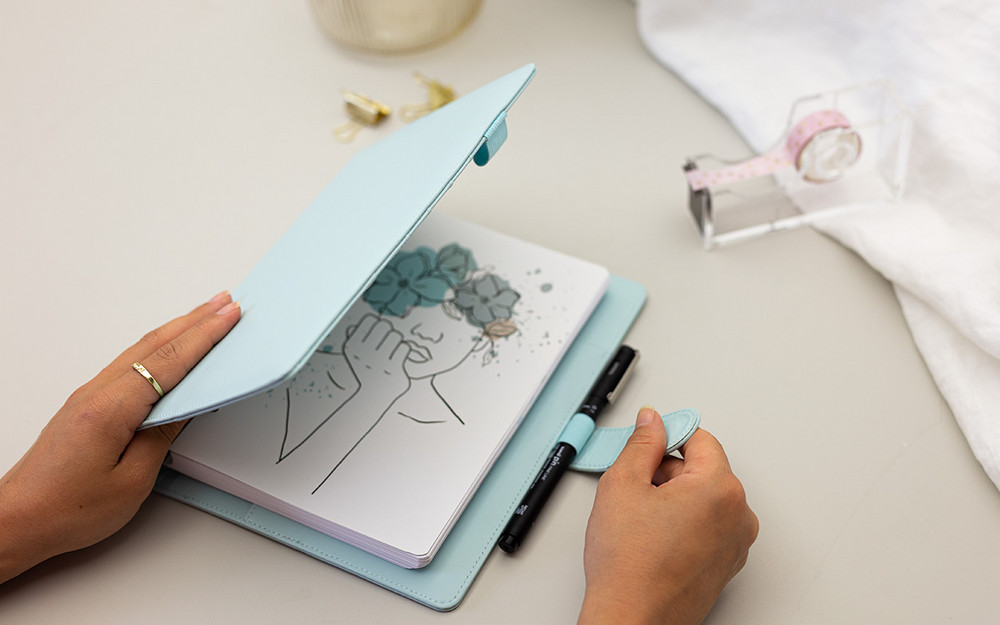 4. Pair With Ring Binder!
No organizer is complete without a beautiful binder to pop your inlay into. Pick one of our high-quality 6-ring binders, made from durable vegan leather and available in a range of lovely colors. Already have a Filofax A5? Use our customizable inlay as a refill! Note: Ring binders are purchased separately.
Watch this little video below to learn how to put together your custom organizer today!
Family Wall Planner Hacks: 4 Ways to Share the Load & Stress Less
Do you have a troop of little humans to coordinate at home? Learn how our family wall planner can help you become an organizational wizard, while keeping your sanity intact!
Free worldwide shipping
Happy customers
Safe payments